Issue 65 of Classic Pop is on sale now!
In the latest issue of Classic Pop we have an exclusive interview with Vince Clarke and Andy Bell as Erasure return with superb new studio album, The Neon.
Elsewhere, as Prince's vaults are opened once again for the astonishing Sign O' The Times boxset we talk to insiders from the star's estate to hear about the genesis of the project.
We reappraise Duran Duran's Liberty LP and also take an in-depth look at Heaven 17 via our Album By Album feature.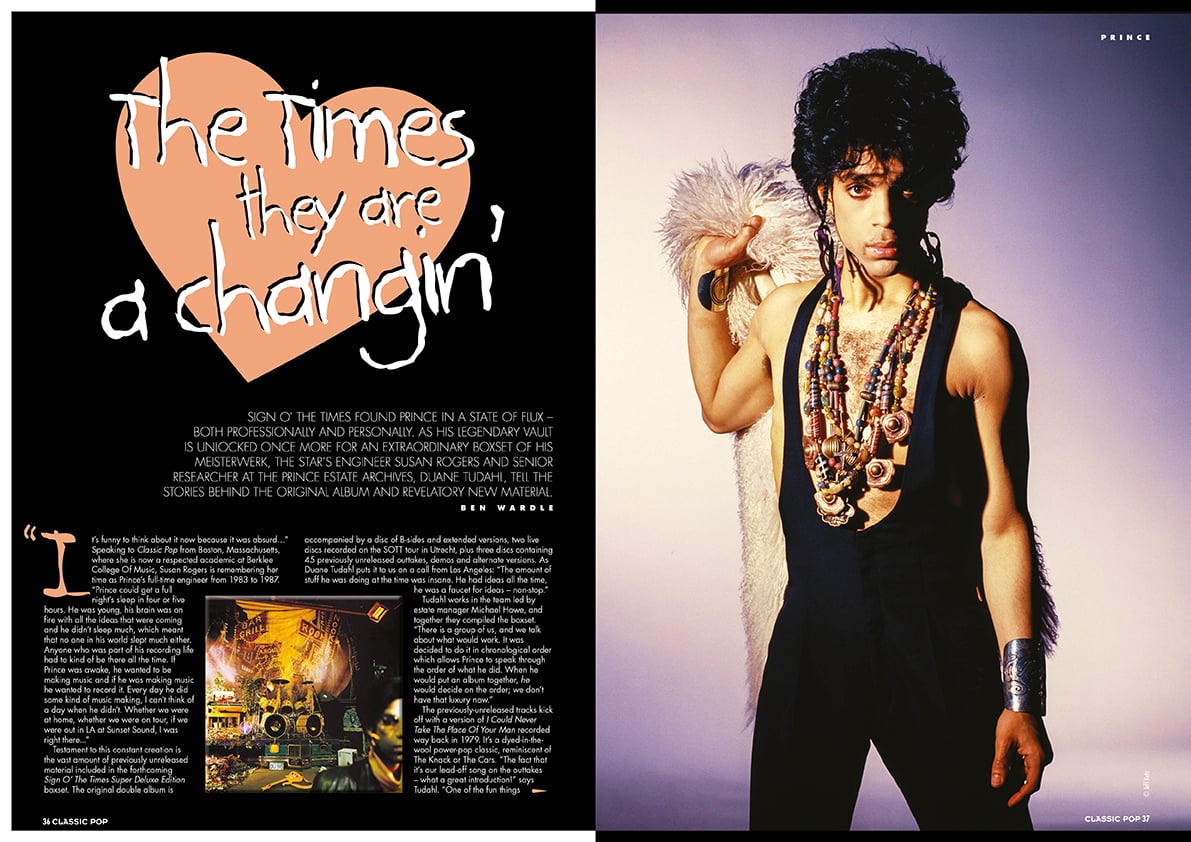 Nik Kershaw tells us how he's beaten writer's block for new studio album Oxymoron and we also meet It's Immaterial to hear the astonishing story of their comeback after 30 years.
Talk Talk's seminal The Colour Of Spring is our classic album and we also chat to producers Clive Langer and Alan Winstanley about their four decades of hits.
Limahl tells us how the Stranger Things TV show has helped give him a new lease of life and the inimitable Roisin Murphy gives us the lowdown on her new studio album, Roisin Machine.
In our expanded reviews section we have new releases including Erasure, Yello, Doves, Nik Kershaw, It's Immaterial and Peter Gabriel, while our packed reissues section features Prince, Kraftwerk, 2 Tone, Ultravox, Gary Numan, Paul McCartney, The Bangles and much more.
Steve Harnell
Editor, Classic Pop
Get your copy of the new issue of Classic Pop
Order Classic Pop issue 65 online
Get the magazine delivered direct to your door by ordering your copy of Classic Pop issue 65 directly from us today for just £6.99 (inc. P&P) at https://shop.anthem.co.uk
Download the digital edition
Get the digital edition from Pocketmags. Or find the new issue in the Classic Pop app.
Not downloaded the free Classic Pop app yet? Find out more about the app here
Find Classic Pop issue 65 in stores
Available from WH Smith and WHS Travel and in supermarkets – Tesco, selected Sainsbury's and selected independents – priced £5.99. Use our handy Store Locator to find your nearest Classic Pop stockists.
Subscribe to Classic Pop and save!
Get Classic Pop delivered every month and never miss an issue.
We have a great comeback subscription offer for you. Get 3 issues of Classic Pop for just £5. Sign up today at bit.ly/31VJKHZ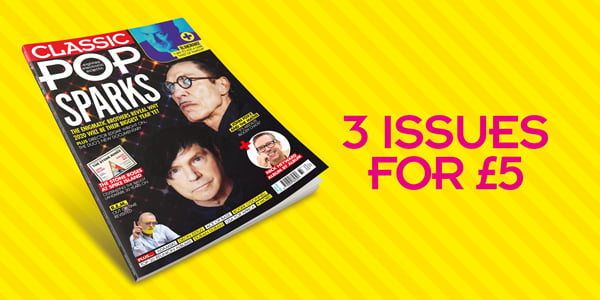 Complete your collection!
Are you missing an issue of Classic Pop magazine? Click here to browse all of our back issues.
Comments
comments