Classic Pop Q&A: Hazell Dean
By Classic Pop | November 26, 2020
The Hi-NRG icon Hazell Dean talks Stock Aitken Waterman, A Song For Europe and being a disco diva…
By Douglas McPherson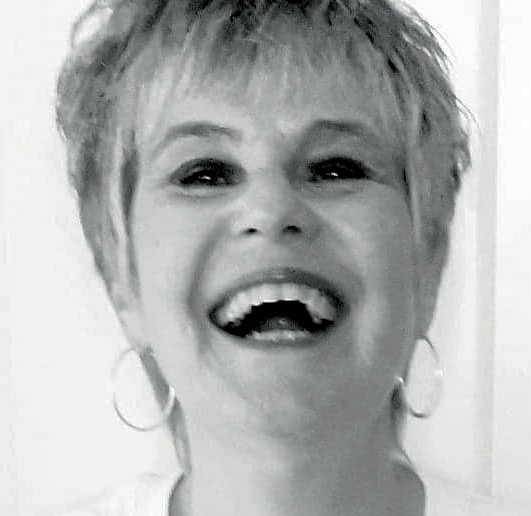 Nicknamed 'The Queen Of Hi-NRG' and 'The Duchess Of The Dancefloor', Hazell Dean came to fame with the club hit Searchin' (I Gotta Find A Man) which crossed over into the mainstream when it peaked at No.6 in 1984. She subsequently teamed up with the emerging production and songwriting outfit of Stock Aitken Waterman for Whatever I Do (Wherever I Go) which made it to No.4 and was SAW's first Top 10 hit. Further successes include They Say It's Gonna Rain, which topped the South African chart, and Who's Leaving Who, which reached No.4 in the UK.
Did you come from a musical family?
My grandfather played drums and my mum played piano and sang. Neither of them were in the music business, but from a very early age I was fascinated by pop stars. When I was 11 or 12 years old, a music teacher started giving guitar lessons after school and I thought, "I like the idea of that." I joined a band at school and we played all the youth clubs, doing things in the charts from The Shadows to Tamla Motown.
How did you eventually get into the music business?
When I was 16, I took singing lessons at a singing school in London and they guaranteed that if you passed your exams they'd help you find a job. So I did various auditions and my first professional gig was singing with a local band, The Jimmy Goff Arrangement, at a Mecca dance hall in Newcastle-under-Lyme. I haven't stopped working since.
Before your chart breakthrough, you entered A Song For Europe in the 70s. How did that come about?
I used to sing a lot of demos for Paul Curtis, who is very well known for writing Eurovision songs. He wrote this huge ballad called I Couldn't Live Without You For A Day. So I sang that in A Song For Europe, which was very grand in those days, with a live orchestra at the Albert Hall. That was my first TV appearance, in 1976. Then, in 1984, I entered A Song For Europe again, with my own song, Stay In My Life.
How did you get into Hi-NRG?
The music came out of disco in the late 70s. It was originally called Boy's Town music in the US and it was big in the gay clubs. One of my favourite records from that time, which I still sing in my show today, is Never Can Say Goodbye. The strings and the energy of it are great. I used to love singing ballads and becoming a disco diva was not what I expected, but we went from the 70s into the 80s, things change and you have to move along with it. The great thing was that I could take a Barbra Streisand ballad like Evergreen and make it into a dance track. There was a track in the Hi-NRG bracket at that time called Maybe and I was trying to think of another song that would work in that style. We recorded Evergreen and Searchin' at the same time and they were both huge hits on the US dance charts. Searchin' was actually the first English record to break out of that scene and cross over into the mainstream charts.
How did you hook up with Stock Aitken Waterman?
I'd recorded Searchin' with Ian Anthony Stephens but by the time it became a hit he was off doing other things. I bumped into Pete Waterman at my label, Proto Records, and told him I was desperate for a follow-up to Searchin', which was at No.6 in the chart. He had just started working with Mike Stock and Matt Aitken on a project called Agents Aren't Aeroplanes for Proto Records, and he invited me to Marquee Studios to meet them. They played me the backing track for the Divine song You Think You're A Man. It was mega and I immediately said yes to working with them. So we came up with Whatever I Do (Wherever I Go) and it was a Top Five single.
What does the future hold for you?
Since 2011, I've made three albums with Energise Records, but I think I've recorded everything that I want to do and what it's all about for me now is live work: getting out there and doing my shows. I sing all my hits, because that's what people want to hear, but I've re-recorded them all to keep them sounding modern while retaining all the elements from the original versions that you want to hear. So everything is solid and rocks really hard, whereas if you use the original tracks they just don't come up to the sounds of today.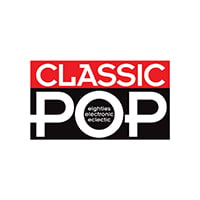 Classic Pop
Classic Pop magazine is the ultimate celebration of great pop and chart music across the decades with in-depth interviews with top artists, features, news and reviews. From pop to indie and new wave to electronic music – it's all here...