Simple Minds Superfan – Larelle Read
By Classic Pop | April 15, 2021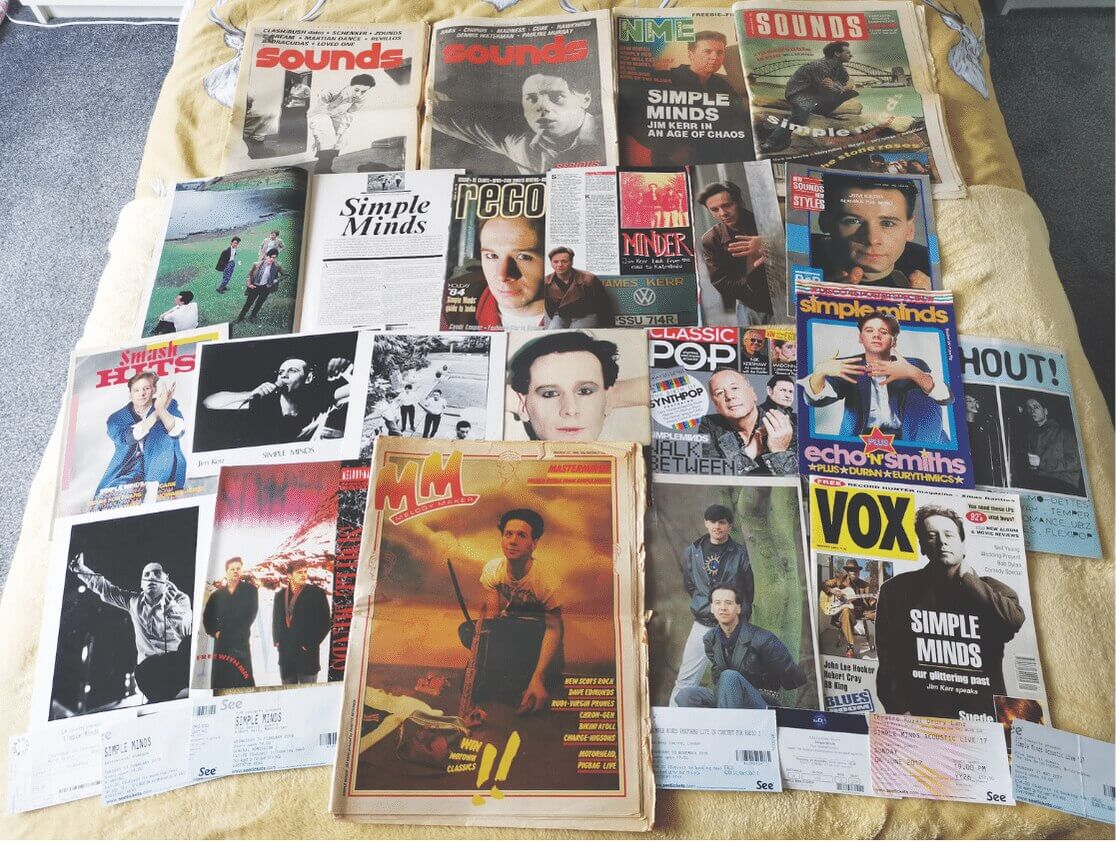 When did you first become a Superfan of Simple Minds and why do you like them?
I knew of them for many years but only became a superfan in 2014, having explored their back catalogue. Their music is always bright, shimmering and uplifting. Even some songs that have a darker edge are still filled with hope. They are also amazing live. 
What items do you have in your collection?
Lots of CDs, vinyl albums as well as 12″ and 7″ singles, plus boxsets, DVDs, posters, books, newspaper and music magazine clippings. I also have tour programmes, T-shirts, badges, ticket stubs and lots of photos. 
How much have you spent over the years on it?
Thousands of pounds – but it's worth every single penny. 
What is your favourite item in the collection?
My favourite item is sentimental to me. It's my own piece of fan art that I had signed by Jim Kerr. It was the first thing I had signed by him and will always be very special.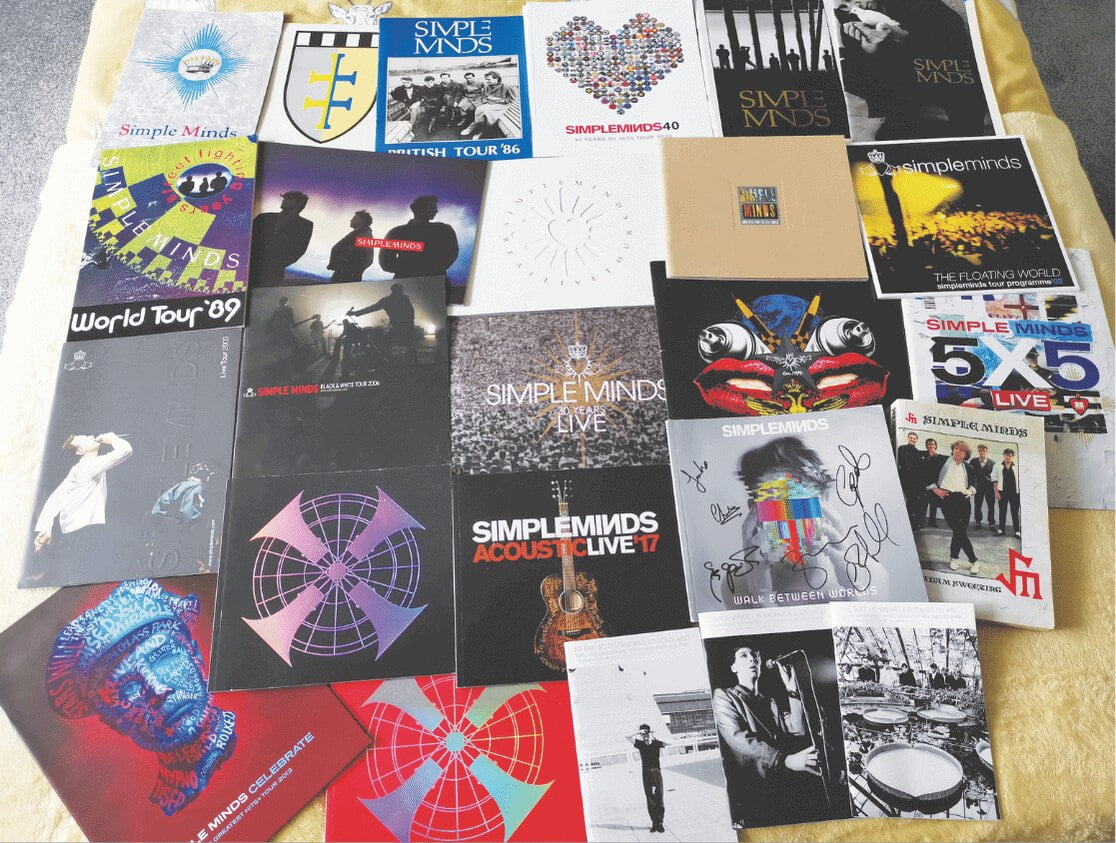 Have you ever met any members of Simple Minds?
I've met the band several times over the years through chance encounters, album signings and official meet-and-greets. I've also met some past members, too. They're all wonderful people. 
If you could ask a member of Simple Minds one question, what would it be?
I have a question I've wanted to ask Jim Kerr for some time now and it's to do with a line in the song Sons And Fascination. The words 'semi monde' are used in its chorus and I've always wondered if their use was inspired by the Noël Coward play of the same name and whether Jim had seen the play when it was staged at the Citizens Theatre in Glasgow in 1977.
Is there any single item of memorabilia that you'd love to get your hands on?
Either a pair of black riding boots that Jim used to wear in the early 1980s, a white jacket that he wore around the same period, or one of his belts.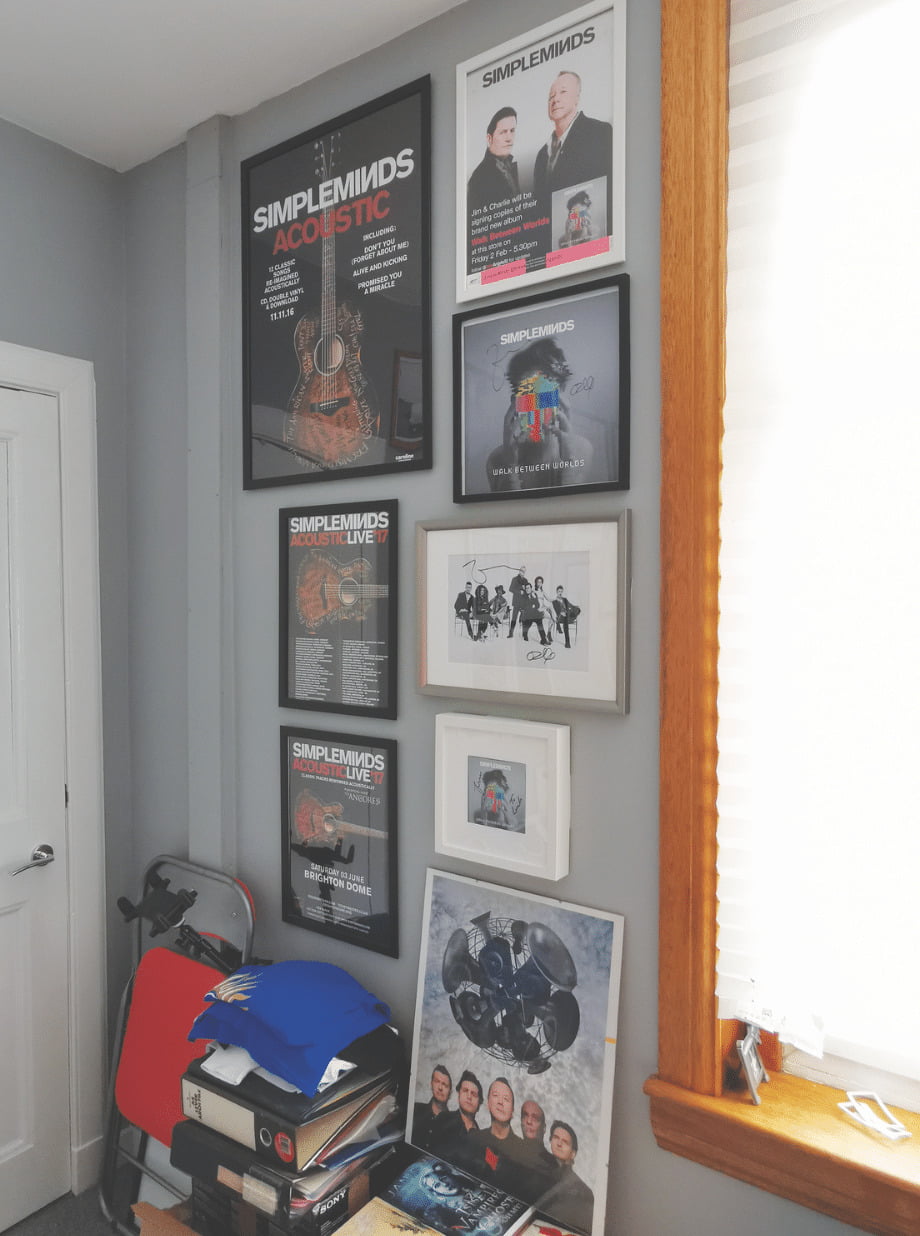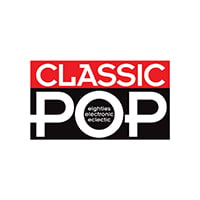 Classic Pop
Classic Pop magazine is the ultimate celebration of great pop and chart music across the decades with in-depth interviews with top artists, features, news and reviews. From pop to indie and new wave to electronic music – it's all here...