Sky Arts to air documentaries on Soul II Soul and Suede classics
By Classic Pop | April 30, 2021
The free-to-view Sky Arts has proved to be one of the very best channels for lovers of classic pop over the past few years. And now they've announced two new documentaries that are totally 'in our wheelhouse', as they say.
In the new series of Classic Albums will be two episodes devoted to some two of the most acclaimed records of the past 40 years – Soul II Soul's Club Classics Vol 1 (30 April) and Suede's Coming Up (7 May).
Soul II Soul's Club Classics Vol 1 from 1989 was Soul II Soul's debut album and was certified triple platinum for sales in excess of 900,000 copies. Coming Up, meanwhile, was Suede's first album after the departure of founding member Bernard Butler and signalled a new era and a new sound for the band.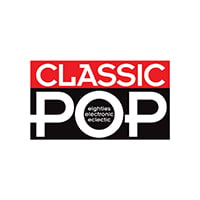 Classic Pop
Classic Pop magazine is the ultimate celebration of great pop and chart music across the decades with in-depth interviews with top artists, features, news and reviews. From pop to indie and new wave to electronic music – it's all here...