Bananarama Superfan – Normski
By Classic Pop | May 13, 2021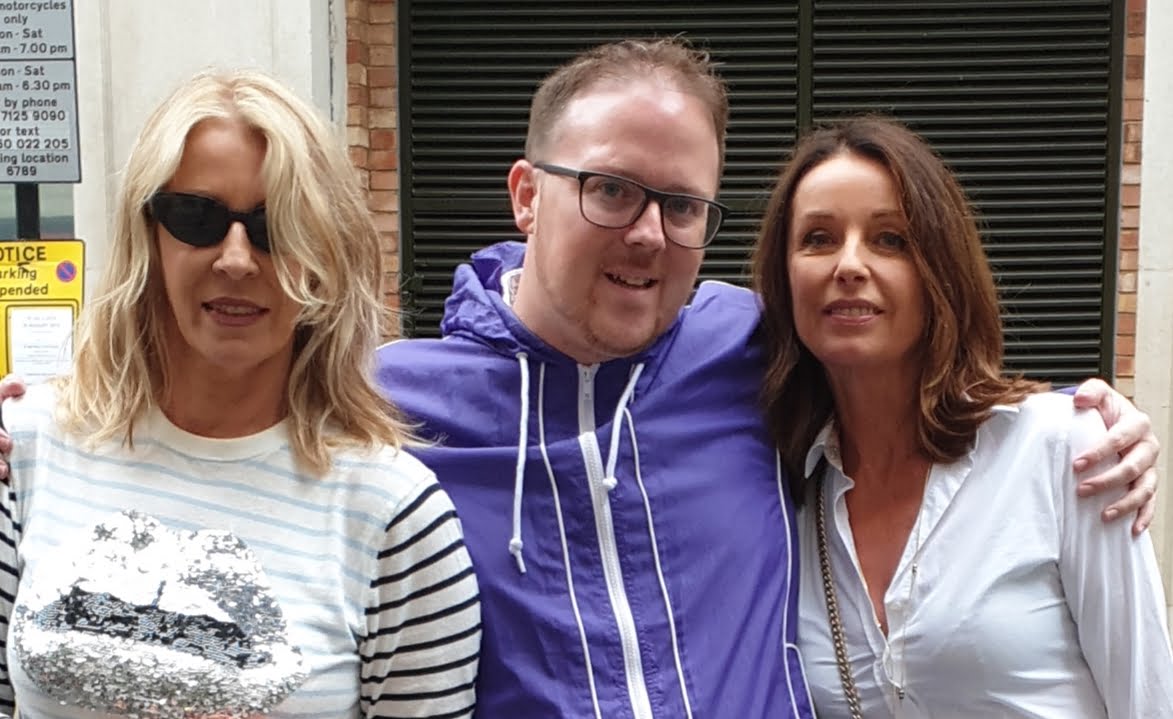 When did you become a Superfan of Bananarama and what first got you into the group?
I actually discovered Bananarama through Shakespears Sister. As a seven-year-old child, I was mesmerised by the image of Siobhan as the Angel of Death in the video for Stay. I distinctly remember watching The Chart Show week after week while the song was No.1, excitedly waiting for Siobhan's part in the video. The memory of this stayed with me throughout my childhood. Later in life (around 18 years ago now), I delved into Bananarama's back catalogue and it snowballed from there.
What do you have in your personal collection?
My Bananarama collection is vast, extensive and constantly growing. Besides the standard UK single and album releases across all formats (7″, 12″ and limited 10″ vinyl, picture discs, CDs, promos and cassettes), I have various international exclusives and rarities, promotional items, posters, signed photos, videos/DVDs, as well as fanzines, artwork, merchandise – anything I can get my hands on really. Collecting Bananarama items has become part of my life, along with seeing them live and supporting them at promotional events.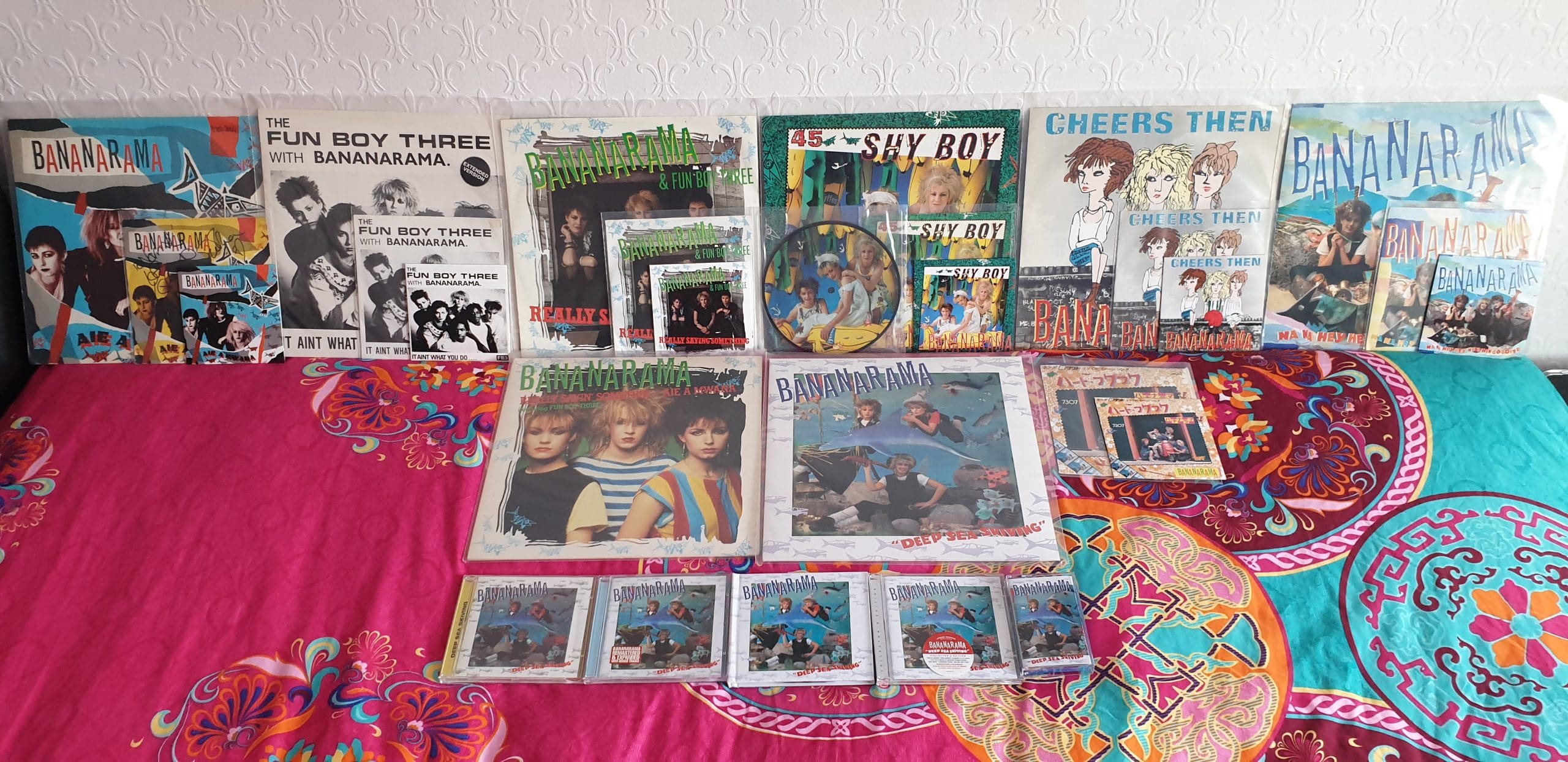 Do you have a favourite item in your collection?
This is such a hard question to answer! I guess the personal items are a bit more sentimental. For example, I have a photo with the original line-up which they signed and Siobhan wrote "To the one and only Normski" – that's particularly special to me. I also love my original True Confessions diary from 1986, my shaped picture discs of Do Not Disturb and my signed 7″ of their first single Aie A Mwana. The In A Bunch singles boxset is also the pièce de résistance for any fan.
What is your favourite memory of meeting the group?
I have so many wonderful memories of meeting the girls over the years, both as a group and all four members individually. However, the number one moment has to be when I was personally invited back to their dressing room after the final show of the An Audience With Bananarama tour in Glasgow in May 2019. I spent a good half an hour chatting with Sara and Keren about the In Stereo album, tour etc. Keren poured me a couple of G&Ts, we posed for a Boomerang and they asked me to show my tattoo of them to their band! It was without doubt one of the most special nights of my life and the greatest possible reward for all my dedication.
Do you have a favourite era of the band?
My favourite album is Pop Life (the only LP they recorded with the fabulous Jacquie O'Sullivan), as the singles, videos and artwork were, in my opinion, their creative peak. However, the current In Stereo era is probably my favourite as a fan, since I've had the most wonderful experiences seeing them live – I went to nine shows in 2019 – and hanging out with Sara and Keren. They're so kind, welcoming and appreciative of all my support over the years. 
If you could ask Bananarama one question, what would it be?
Do you need a PA for your next tour? If so, I'm your man!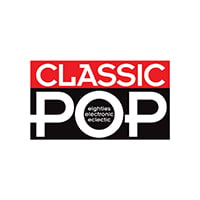 Classic Pop
Classic Pop magazine is the ultimate celebration of great pop and chart music across the decades with in-depth interviews with top artists, features, news and reviews. From pop to indie and new wave to electronic music – it's all here...