Top 20 Vince Clarke remixes
By Ian Wade | May 21, 2021
Many, marvellous and multi-talented are the musical travellers who have applied a fingertip to Mr Clarke's doorbell in search of his special mix magic. Ian Wade presents a run-down of some of the very best, from Madchester in 1988 to modern-day Sheffield…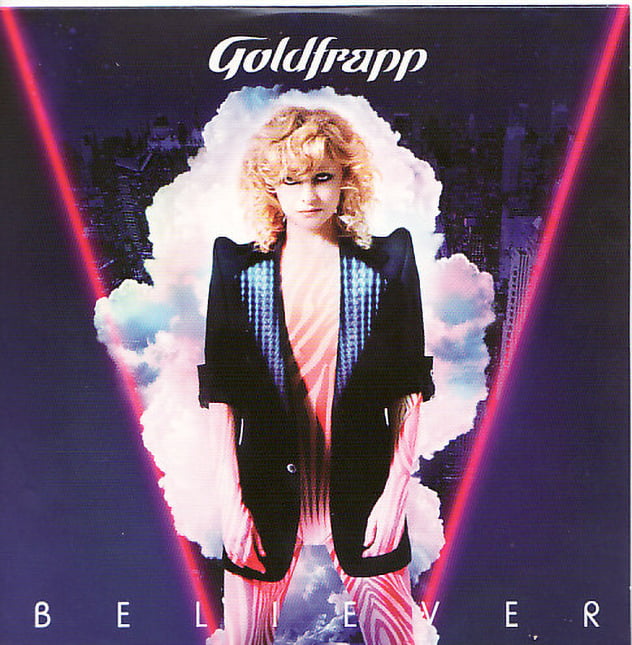 A Vince Clarke remix is a glorious thing. There's a likelihood that anyone asking him to tweak one of their tunes knows what to expect, and that is he's unlikely to turn anything into an acoustic folk strum or go too far from what he's best at. He's turned his technological know-how to a variety of acts of the past 30-plus years, repositioning indie turns towards the dancefloor (and in some cases, making them near-listenable) and has also added a level of interest to many commissions that have benefitted significantly from a layer of VC magic. Here, then is our chronological Top 20 of some of the highlights, with apologies to artists such as Polly Scattergood, Bleachers and The Presets, as well as better-known turns such as OMD, Simple Minds, Ash, Miss Kittin and Rammstein, who all found themselves on the long list when we compiled this selection.
2o WFL (Wrote for Luck), Happy Mondays (1988)
Vince essentially invented Madchester when he took Factory's in-house urchins Happy Mondays and added a bit of oomph to their classic Wrote For Luck in 1988. Suddenly the idea of dancing to music made by worrying-looking gents wearing flares while on all of the drugs seemed like the ideal life, and soon anyone with wonky hair, a swagger and a Mancunian accent found a dance element to their music and was being signed up by labels. It was the bold step needed that helped make the Mondays into pop stars – and for a couple of years everything went baggy. 
19 24 Hours, Betty Boo (1990)
Betty Boo had already illuminated pop with her cartoon rap-pop stylings in 1989 with The Beatmasters and was on her way to becoming a big new star of 1990 with Where Are You Baby, Doin' The Do and her silver space-themed hotpants. Labelmate Vince bequeathed her not one, but two remixes: the Oratronic Mix for Boomania stand-out 24 Hours, and I'm On My Way from the 1992 follow-up Grrrr! Betty Boo's dalliance with the charts was brief but magnificent, with her creator Alison Clarkson turning to songwriting with hits for Girls Aloud and Hear'Say's Pure And Simple.
18 Ascend, Nitzer Ebb (1992)
Essex Electronic Body Music merchants Nitzer Ebb combined the muscular, fruity racket of industrial music with electronic flavourings, and were initially pushed towards listenability by PWL producer Phil Harding, as well as accidentally helping to invent Balearic music with Join In The Chant. Extremely influential for those who enjoy post-punk shouting, and even working with the likes of Marilyn Manson and Smashing Pumpkins, Vince's remix helped push the Ebb towards the chart with the Top 52 smash Ascend, and he reunited with them for the recent 2016 number, Once You Say.
17 When Do I Get to Sing 'My Way', Sparks (1994)
One of Vince's first forays into reswizzling songs by other iconic duos – which, as we'll discover, eventually became something of a theme – was when he added his unique flourish to one of the Mael brothers' many fine moments. This example came from their 1994 album Gratuitous Sax & Senseless Violins, and it became one of Ron and Russell's biggest international hits of the 90s (although sadly not quite reaching the heights of their mid-1970s heyday), with not one but two visits to the UK Top 40 in both 1994 (UK No.38) and 1995 (No.32).
16 Whispering Your Name, Alison Moyet (1994)
While they may not have had the best of times during the 18 months when they were Yazoo, and barely spoke to each other as it was, fans of both parties were positively giddy with this remix of Whispering Your Name. The record company weren't wild about Moyet's Essex album, so they drafted in (read: threw cash at) Vince for him to groove up Alison's already quite Yazoo-flavoured version of this Jules Shear-written number. It earned her a UK No.18 hit in 1994 and became the closest thing Alison and Vince got to a reunion before their actual 2008 re-team-up.
15 Crazy, Andy Bell (2005)
Another person with Vince on speed-dial (we should hope so, seeing as they've been together 35 years and made 18 albums), Andy Bell has drafted in his pop bestie to come up with remixes for a handful of his solo efforts across the last couple of decades, helping out with debut solo single Crazy from 2005's Electric Blue album, and again on the title track of 2010's Non-Stop and My Precious One from the remix album of his fruity Edinburgh Festival stage shows about the antics of an immortal polysexual entitled Torsten The Bareback Saint (2014) and Torsten The Beautiful Libertine (2016).
14 Issues, The Saturdays (2009)
Perky female pop quintet The Saturdays were originally seen as an in-case-of-emergency Girls Aloud, who they'd even supported when they first started out, and had already shown promise when their debut single If This Is Love heavily sampled Yazoo's Situation toe-tap. They also took a Comic Relief fundraising version of Just Can't Get Enough to No.2, suggesting someone in their set-up is a big Clarke fan. Vince repaid the compliment and offered up a re-take for their third single, the 2009 No.4 chart-straddler Issues. Apparently they've dismissed it as their least fave song, the fools.
13 No You Girls, Franz Ferdinand (2009)
Glaswegian angular groove machine Franz Ferdinand had always claimed to be making music for girls to dance to, and they succeeded – especially when they arrived in 2004 with the million-selling and award-winning self-titled debut album. A few years later, almost in a bid to expand further on that manifesto, they called upon Vince to jazz up No You Girls from their third album, 2009's Tonight: Franz Ferdinand. Clarke's take was the highlight of a number of new versions spread between the single and the iTunes version of a remix package, Blood. The single gave FF a No.22 hit: bonus!
12 Believer, Goldfrapp (2010)
The 'Frapp tend to gloss over this period of their career, when they released – in their mind – the slightly underwhelming Head First album in 2010. Which is a shame, as there was a lot to recommend about the neon swishing swoon-disco from this era, such as this remix of Believer wherein Vince went into full rollerskate futurism mode. Even if you, like Goldfrapp, have not paid as much attention to the album since its release as you could have, this tremendous mix is a worthwhile high point, and to be honest it really isn't as bad as they have led you to believe.
11 Sweet Suburban Disco, Billie Ray Martin (2011)
German-born Billie Ray Martin has always been a bit of a clubland chanteuse treasure, with a lengthy career of well-rated if criminally underselling bangers, despite the chart-bothering moments such as 1995's top fiver Your Loving Arms, guesting with S'Express on Hey Music Lover and leading the extremely marvellous Electribe 101. Vince's mix of Sweet Suburban Disco is the sort of thing you could imagine hearing as you journey through a badly-lit club from front of house to the dark rooms at the back, nodding at fellow patrons along the way, with a nice undercurrent of amyl in the air.
1o Behind The Wheel, Depeche Mode (2011)
In a sort of 'doing some work experience for your old fellow employees' type situation, Vince rolled up his sleeves and got under the bonnet of the 1997 single Behind The Wheel for Depeche Mode's whopper of a remix album Remixes 81-11 from 2011, and somehow managed to make it even moodier and menacing than was thought humanly impossible (you can only imagine what he could do if left to run riot through the rest of their catalogue). Released as just a US promo-only affair as a single, it reached No.3 on the Billboard Hot Dance Club Play chart in 2011.
o9 No.1 Against The Rush, Liars (2013)
The occasionally comically-unlistenable fare of Aussie-American art rockers Liars, what with their concept albums about witch trials and divorce, is best described as being 'not for everyone', but one can only applaud their heroic dedication to the cause. However, for 2012's WIXIW, the We Fenced Other Gardens With The Bones Of Our Own hit-makers harnessed their genius din into something more dancey, and were helped no end by Vince on this cracking rebuild of No.1 Against The Rush. Their catalogue is well worth investigating, but newbies best start here.
o8 End Of Night, Dido (2013)
Apart from her Eminem team-up Stan, comforting fabrics and delicate lighting songstress Dido's career hasn't been known for any particular sharp edges, so this slouchy night-time mooder does wonders for her white wine reputation. Vince has dismissed all that preconception by taking this track from her fourth album, 2013's Girl Who Got Away, deep into the rain-streaked streets of electronic dimensions and chilly assignations, and End Of Night is – whisper – possibly the best thing she's ever put her name to. It's proof that a sprinkling of Vince synth really can improve anything.
o7 Living On The Ceiling, Blancmange (2014)
Vince and Blancmange have previous form, as he released an EP with Stephen Luscombe and Neil Arthur in 1984 under the name West India Company, an Anglo-Indian supergroup with Asha Bhosle and Pandit Dinesh among its contributors, and expanded on the Eastern stylings that the 'Mange had incorporated into some of their music. For the duo's reimagining of their debut album Happy Families – the imaginatively titled Happy Families Too in 2014, where they updated the entire thing with new technology – they called up Vince to add his magic to their biggest hit from that.
o6 Running Back To You, Bright Light Bright Light (2017)
Stomping in like it's about to start into Word Up, Bright Light Bright Light's Running Back To You is one of the highlights and toppermost moments from the 2016 album Choreography by the sparkly Welsh-born, New York-based singer-songwriter Rod Thomas – who is, essentially, BLBL. Not only that, but the song also features his great mate Elton John on backing vocals. With Vince's streamlining of the tune into the sleekest of electropop bops, how did it fail to be a massive bloody hit at the time? It's an injustice our descendants will surely look back upon, aghast.
o5 The Animals, Ladytron (2018)
If you're unfamiliar with this four-piece electronic pop group from Liverpool, who are a bit like a better-haired, icier Venn diagram crossover of ABBA and Propaganda and named after a Roxy Music song – even Brian Eno himself claimed them "the best of English pop music" – then you're seriously missing out. Anyway, they staged something of a comeback in 2018 after some time away, and despite still being seemingly kept out of the upper reaches of the charts by the occult, the quartet released the rather good The Animals as a taster of their self-titled sixth album, complete with a Vince mix.
o4 Bedsitter, Soft Cell (2018)
Vince – technically billed as Erasure – transformed the paranoia and intensity of the original hit into a swirling, ticking, warping magisterial doof in honour of Soft Cell's return in 2018, when they played the O2 to celebrate 40 years since forming. It was released as a taster ahead of a celebratory boxset, Keychains & Snowstorms, which collected pretty much everything Marc and Dave made.
o3 Magic Fly, Space (2018)
Space was a space-loving French ensemble led by Didier Marouani, and it's surely near-impossible to improve on the perfection of Magic Fly, a hit back in 1977 when it seemed to be just Moroder and Kraftwerk doing all the heavy lifting electronic pop-wise – but Vince's re-tool of the iconic original digitises its drama, making it International Space Station-fit for the 21st century.
o2 Fear Of Missing Out, Fujiya & Miyagi (2019)
Confusingly, this Brighton quintet feature no members called Fujiya or Miyagi and are named after a record player brand and a character from The Karate Kid. They raised eyebrows with their second album Transparent Things in 2006 and since then have made a succession of very, very good records, including 2019's Flashback, from which the original version of Fear Of Missing Out hails.
o1 Femenenergy, International Teachers of Pop (2020)
Sheffield's wonky pop minstrels deal in bite-sized morsels of low-rent, high-NRG electropop goodness, such as their remake of Another Brick In The Wall (sung in German, naturally) and grubby futurist duets about footwear with Jason from Sleaford Mods. Vince simply imbues Femenenergy with more space, gives the knobs a polish and ups the dancefloor sexual tension. A right old classic banger.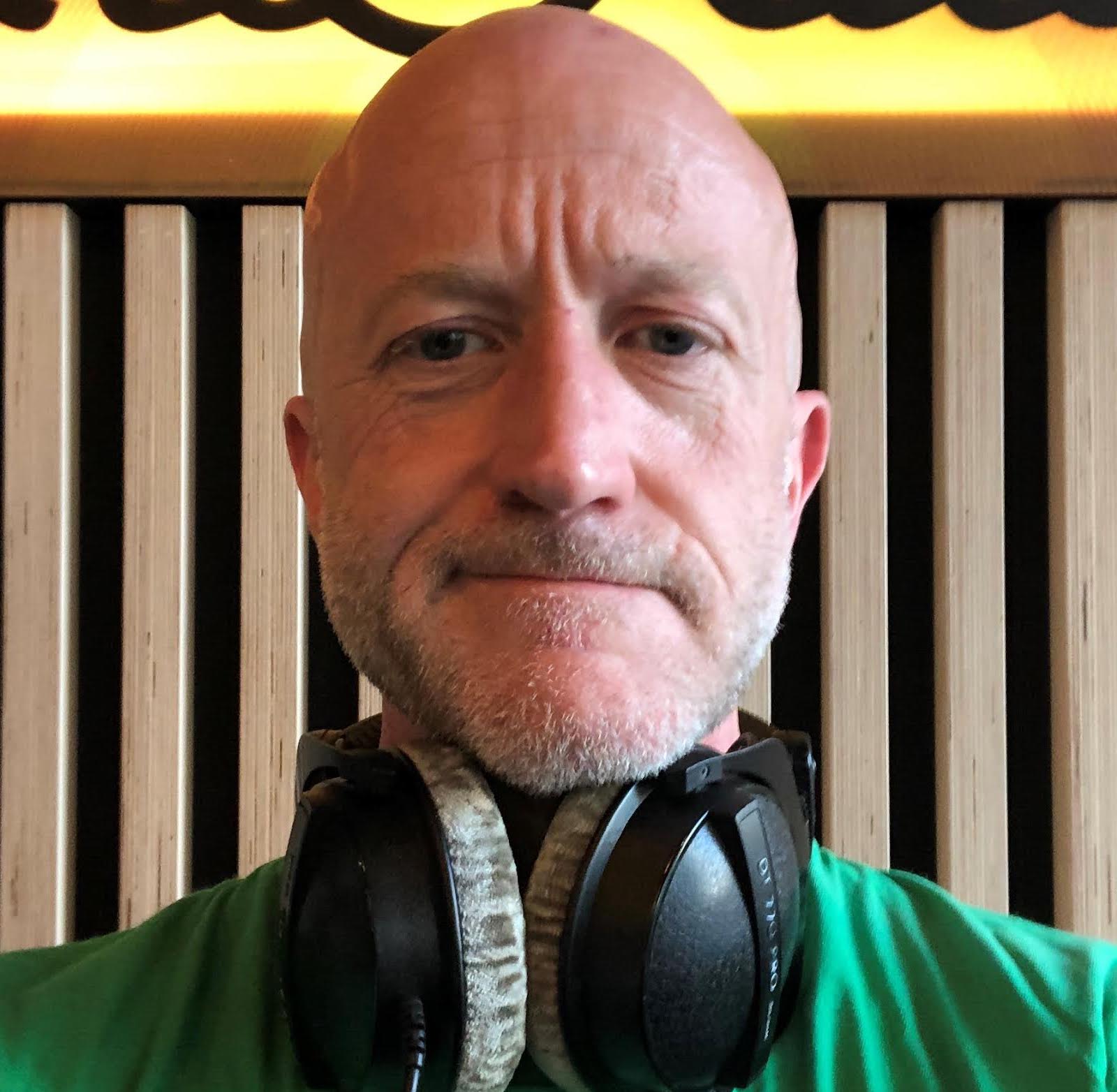 Ian Wade
Ian Wade is a freelance writer and sub editor who has written for a variety of Classic Pop specials, Quietus, MusicOMH, Official Charts and Guardian, as well as doing time for Smash Hits and The Face many years ago. He's also DJed at Spiritland, BFLF and Soho Radio, and is currently writing a book about 1984.