Top 20 Adam Ant Songs
By Classic Pop | September 9, 2021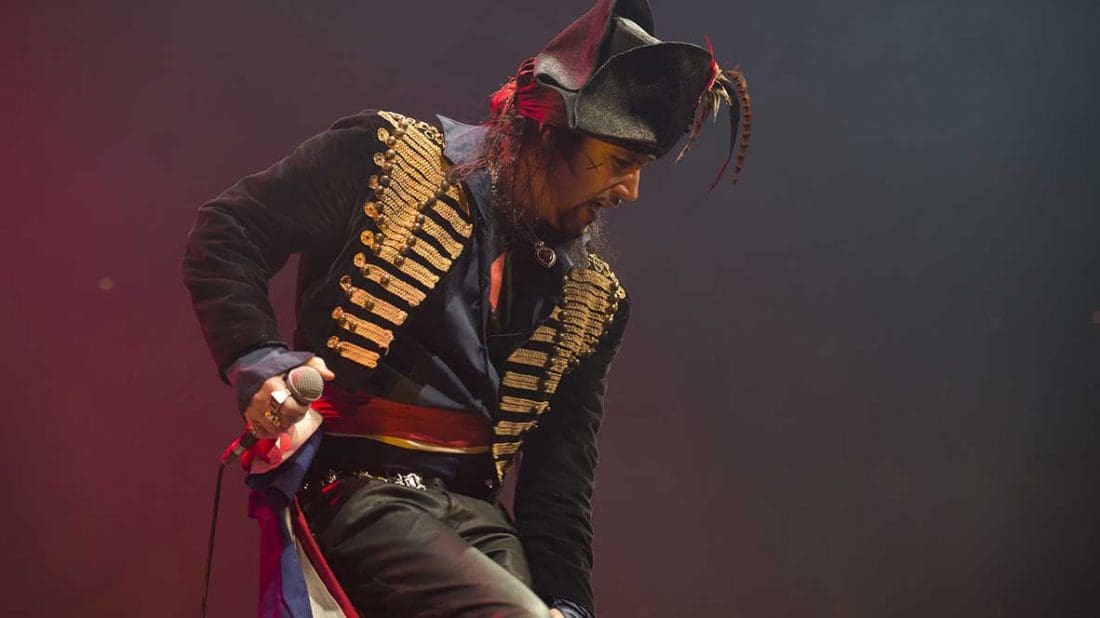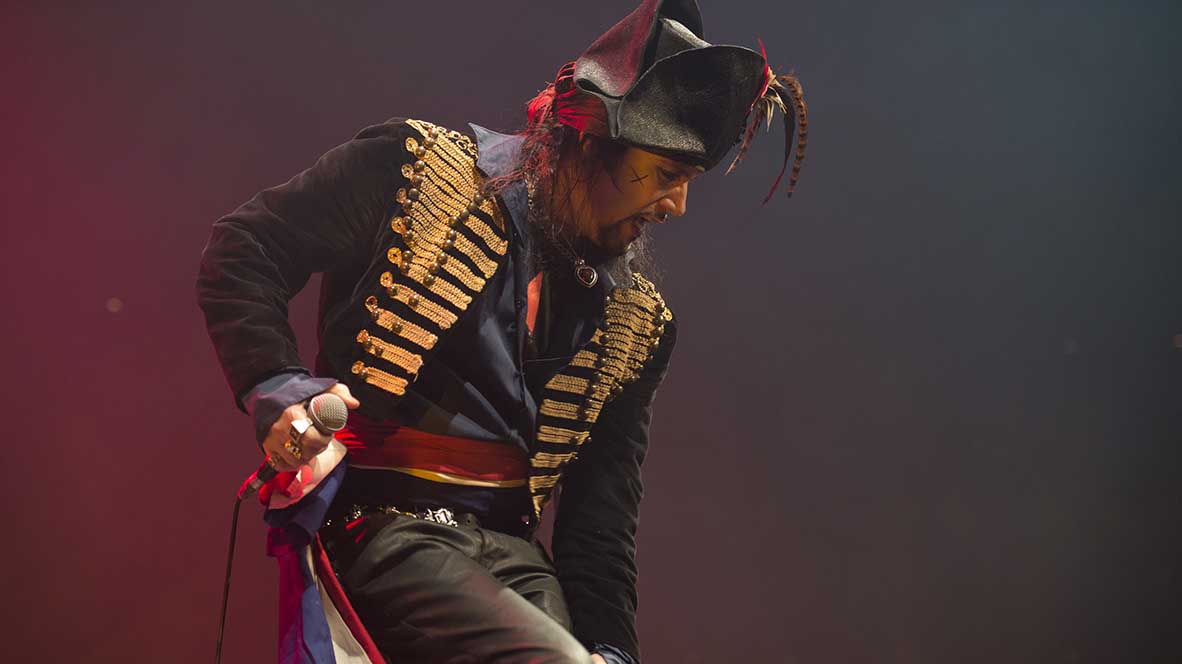 In the late 70s and 80s, Adam Ant bridged the gap between punk and pop. Here's Classic Pop's list of the best Adam Ant songs…
20 Friends (1979)
Although Friends was released as the final Adam And The Ants single in 1982, it was actually recorded way back in '79, during the Dirk Wears White Sox sessions. Put out by their old label Do It, Friends charted as part of The B-Sides EP and is a stellar example of their early, pre-Burundi Beat sound.
19 Room At The Top (1990)
Adam's eighth solo disc was spun from his fourth album Manners & Physique and was his first 7" in five years. Sonically it sounds more like Prince than classic Adam Ant, which isn't surprising as the Purple One's protégé André Cymone had a hand in its writing. It would prove to be Adam's final UK Top 20 hit.
18 Apollo 9 (1984)
Despite its nonsensical lyrics ("Well whoopsin-a whoopsin (dress it up)/ Jan jan jammering (dress it up, dress it up)/ Yabba-yabba-ding-ding"), this is a cracking single, the first 7" from Adam's third solo album Vive Le Rock (though it was released a whole year before the LP dropped). Produced by Tony Visconti (Bowie, Marc Bolan et al), it would chart at No.13 in the UK.
Top 20 Adam Ant Songs – Apollo 9
17 Puss 'N Boots (1983)
Backed by a stupendously silly video (featuring veteran comedy thesp Lionel Jeffries of all people), this was solo Adam's second highest charting single after Goody Two Shoes. More pantomimic (quite literally so!) than his Ants work, it's good fun, even if it played more to Adam's younger audience than the punk diehards that had been with him since the early days.
16 Cartrouble (1980)
The ultimate in bubblegum pop (and we mean that as a compliment!), Cartrouble's galloping drums and innuendo-strewn lyrics mark it out as one of the best early Ants singles. Notably different from the version on Dirk Wears White Sox, the one-worded Cartrouble was issued by Do It in March 1980 and reached No.33 on the UK chart.
Top 20 Adam Ant Songs – Cartrouble
15 Desperate But Not Serious (1982)
Whereas Goody Two Shoes and Friend Or Foe hadn't been too removed from the classic Ants sound, third solo single Desperate But Not Serious owed more to the moody theatrics of Bauhaus or The Cure. The public didn't quite take to this new Adam (the single stiffed at No.33), but its doomy basslines showed that the singer wasn't a one-trick pony.
14 Deutscher Girls (1977)
Originally waxed in 1977, Deutscher Girls made its debut in the Derek Jarman big screen punk drama Jubilee, in which Adam also starred. Recorded by the first line-up of Adam And The Ants, the song was re-released by EG Records after the success of 1980's Kings Of The Wild Frontier LP, thus making it a posthumous hit for the original band.
13 Can't Set Rules About Love (1990)
The second single off fourth solo album Manners & Physique, Can't Set Rules About Love deserved better than its No.47 chart placing. Certainly a smoother, poppier record than we'd come to expect from the one-time punk, it also featured an uncharacteristically sharp-suited Adam in the accompanying video.
Top 20 Adam Ant Songs – Can't Set Rules About Love
12 Vive Le Rock (1985)
Teaming up with Tony Visconti for his third long-player, Vive Le Rock was yet another sonic reinvention for Adam. More rockist than his earlier material, its glam-meets-rockabilly stylings have aged well, if only because there was always a futuristic sheen to much of Adam's best work.
11 Beat My Guest (1980)
Anyone who'd come to Adam And The Ants via their chart-friendly punk-pop would have been startled by this full-assault rocker from 1980. Issued as the B-side of Stand And Deliver, this snotty favourite shows that, for all the theatrics, Adam And The Ants were a bona fide punk band.
Top 20 Adam Ant Songs – Beat My Guest
10 Ant Rap (1981)
The last new Adam And The Ants song to hit the UK chart (it peaked at No.3), Ant Rap delivers exactly what it says on the tin – an Ant rap. More eccentric and comically English than most rap numbers (what hip-hop tracks have cowbell in the mix?), it was backed by a typically inventive video, filmed at Bodiam Castle and featuring not only Adam in medieval armour (Excalibur had been released earlier that year), but also dressed up as… Bruce Lee!
Top 20 Adam Ant Songs – Ant Rap
9 Zerox (1979)
Recorded by one of the earliest Ants line-ups, this art school rocker showed quite how eccentric and experimental the band were within the parameters of punk. Inspired by the then-ubiquitous Xerox photocopier (though the group changed the spelling for the title), it was issued with an arresting cover sleeve by the Italian Futurist Anton Bragaglia.
8 Friend Or Foe (1982)
The title track (and second single) off Adam's first solo album, Friend Or Foe netted the singer a No.9 hit. Not as impressive as Goody Two Shoes' No.1 placing a few months before, but still impressive, chart-wise.
7 Young Parisians (1978)
Adam And The Ants' first ever single sounds unlike anything else in their oeuvre. More Kinks or Syd Barrett than Bow Wow Wow, it's an acoustic cabaret-style number without any of the musical tropes later associated with the band. It failed to chart on its first release in 1978, but a re-issue in 1980 (after the success of the three Kings Of The Wild Frontier singles) bagged it a No.9 placing.
6 Goody Two Shoes (1982)
Adam's debut solo single wasn't the radical departure loyal Ants fans might have feared. Written by Adam with his old Ants cohort Marco Pirroni, Goody Two Shoes feels like a natural progression from Prince Charming and Ant Rap. In fact, the only thing that marked a departure from the singer's Ants days was that he'd jettisoned the face paint.
Top 20 Adam Ant Songs – Goody Two Shoes
5 Dog Eat Dog (1980)
A thrilling mix of Burundi drums, Spaghetti Western guitars and ominous chanting, this was the opener to the band's second album (and the first with the classic line-up). A bold statement of intent, it would define the sound of the newly configured group and, when released as a single, would net them their second UK Top 5 hit.
Top 20 Adam Ant Songs – Dog Eat Dog
4 Prince Charming (1981)
In the age of the New Romantics, Adam Ant's fiery advocacy of individuality and style ("Ridicule is nothing to be scared of/ Don't you ever, don't you ever stop being dandy, showing me you're handsome") struck a chord with those prettified Blitz kids. A song cherished by trendsetting twentysomethings as much as their younger siblings, Prince Charming would net the Ants their second and final No.1. It was helped to the top, of course, by a scorchingly iconic video featuring 50s sex siren Diana Dors.
3 Kings Of The Wild Frontier (1980)
Kings Of The Wild Frontier had originally dropped in 1980 where it peaked at No.48. However, following the successes of Dog Eat Dog (No.4) and Antmusic (No.2) it was re-released, finally climbing to No.2. The single is about as archetypal Adam And The Ants as it's possible to get, with its tight two-drummer Burundi beat and playful, self-mythologising lyrics ("No method in our madness/ Just pride about our manner/ Antpeople are the warriors/ Antmusic is the banner").
2 Antmusic (1980)
A No.2 hit for the Ants (it was kept off the top spot by a re-release of John Lennon's Imagine, following the ex-Beatles' murder), Antmusic is still a thrilling listen, 41 years on. Defined by its Burundi beat rhythms, it's more raw than some of the band's other 7"s, and its look-at-me lyrics ("So unplug the jukebox and do us all a favour/ That music's lost its taste so try another flavour/ Antmusic, antmusic, antmusic, antmusic") still raises a smile.
1 Stand and Deliver (1981)
Remembered as much for its extravagant video as for the song itself (which cast Adam as a Dick Turpin styled-highwayman as well as featuring future movie star Amanda Donohoe), Stand And Deliver became the Ants' first chart-topper when it was released in April 1981. So beloved that it was voted Britain's 15th favourite 1980s No.1 in an ITV poll in 2015, it's since been covered by No Doubt and even by Adam Ant himself who altered its lyrics to raise awareness of the plight of the endangered mountain gorilla ("Save the gorilla/ Your money for its life…"). Yes really.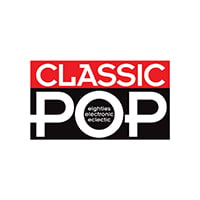 Classic Pop
Classic Pop magazine is the ultimate celebration of great pop and chart music across the decades with in-depth interviews with top artists, features, news and reviews. From pop to indie and new wave to electronic music – it's all here...