Jason Donovan interview: The Boy Next Door
By John Earls | September 13, 2021
In this Jason Donovan interview from 2019, the former Neighbours star looks back on his life and career. "Those old songs aren't so easy to sing now," he tells us. 
Playing a Rewind Festival in Cheshire recently, Jason Donovan was awestruck to realise he'd be going on after one of his heroes – New Order bassist Peter Hook, performing at Rewind with his current band Peter Hook And The Light.
"I'm a big, big New Order fan," says Jason, still thrilled to have shared a stage with Hooky. "There was Peter Hook, singing Love Will Tear Us Apart with his shirt flying and his bass slung low, down by his pants." He delivers a perfectly-timed comic pause. "Then 30 minutes later, I get up and sing Any Dream Will Do. And you know what? The crowd responded exactly the same. Time sorts out any issues about 'credibility'. It doesn't fucking matter."
Jason Donovan is wholly aware of what people think of him, because he's been reminded about it ever since his closest teenage friends in Australia were stunned when the lad who'd grown up listening to New Order, Heaven 17, David Bowie and "earthy Australian bands" like Hoodoo Gurus suddenly released Too Many Broken Hearts.
"When I signed to Stock Aitken Waterman, my mates from school were going 'But Jason, you love Midnight Oil!'," laughs Jason, continuing to summon up his friends' outrage. "'What the hell are you doing? Your stuff is a long way from The Church!'"
Jason Donovan interview: Choosing to fly
For a long time, it bothered Jason Donovan that he wasn't making music more aligned with his formative tastes. But he's come to terms with being a superb entertainer, more than happy to celebrate his hits on tour this autumn.
"I never thought further than being an actor," says Jason of his early cheesy image. "I'd gone into Neighbours and got seduced by the opportunities Stock Aitken Waterman promised. They were as big as any pop star and, because of Neighbours, they were able to promise I'd be a priority for them. That's always a nice place to be; I knew I'd be guaranteed to get on the radio."
Jason was of course dating Kylie at the time, and had seen her blast into the stratosphere with their help.
"Kylie wasn't just smashing it as a pop star, she was flying," Jason recalls. "I'd watch Kylie and think 'Jeez, I want some of that!' In a way, that put me off signing to SAW at first because, post-Kylie, me joining them too was such an obvious move. I entertained other options with other record labels. But, in the end, you couldn't beat what SAW were offering. If I went with someone else, there was no guarantee it'd be any better and it probably wasn't going to be as successful. So I thought 'Let's be smart about this – let's go where it's working.'"
Jason was aware of his limitations straight away. "I'd been plucked out of a TV show and, as a singer, I wasn't match-fit," he admits. "But, look, it's all entertainment and I could hold a tune. From my perspective, the vocals weren't too bad. 
"And it was really exciting – those three men were at the top of their game. As a team, they were unstoppable. Mike Stock was the man driving their car for getting the songs made. I'd say Mike was a genius but, without Matt and Pete, he wasn't a genius. They're the first to admit they were bigger than the sum of their parts."
Asked for his memories of recording debut album Ten Good Reasons, Jason hesitates – rare from someone who proves an insightful, self-deprecating and surprisingly honest interviewee.
"It was a very disjoined process," he ponders. "I'd come in, do a chorus, then two days later do a verse for the same song. If I'm honest, I sensed from the off that Especially For You would be a big moment, but I can't really recall making Too Many Broken Hearts. That one didn't particularly stand out for me."
Jason has remained in touch with his mentors, especially Pete, and is delighted people still love his music 30 years later.
"I have a handful of songs that, when I sing them, people go nuts to this day," he reasons. "Creating a moment like that, it's the holy grail for a chart hit and those songs will never leave the psyche of a certain demographic. Those memories mean more today than they ever did." 
He only has one lasting regret about his time with the SAW team – that he didn't get to hone his craft as a songwriter.
"SAW moved at such a pace, the writing process was in place before you'd turn up to the studio," he says. "Their argument was, 'Come up with a great song and we'll put it on the album'. There was no point arguing against that – what they did worked. But I'd argue that, for an album track, it mattered less and I could have tried something there."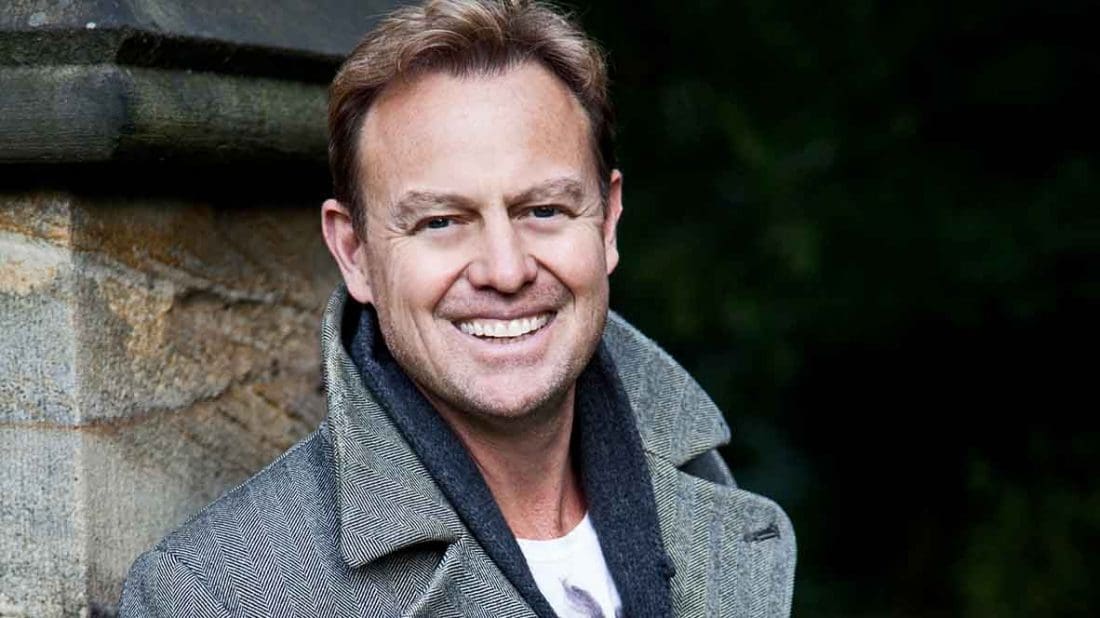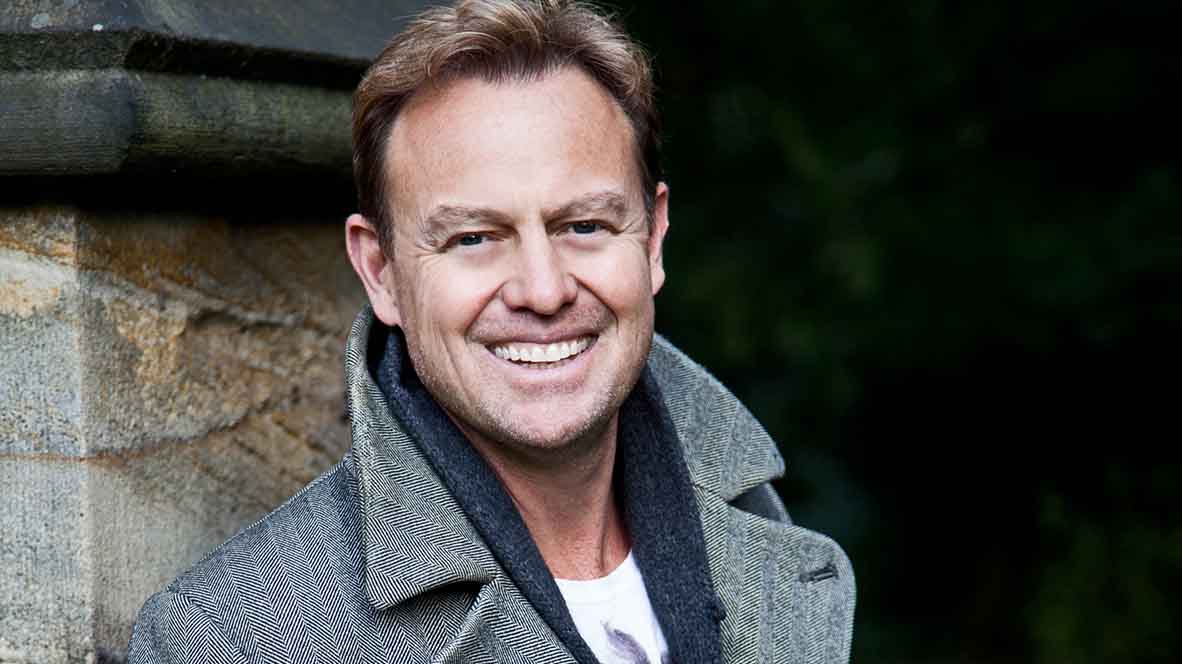 Jason Donovan interview: Still doing fine
Jason was able to develop as a singer on his second album.
"Between The Lines was a more emotional record," he muses. "There's a song on that album, I Remember Like It Was Yesterday, that I just love. I loved working with Stock, Aitken and Waterman, but no individual songs stood out unless I nailed it, and that's one I really nailed. I love singing it. Between The Lines wasn't as successful, but that's the way it goes and, while SAW was a wonderful moment to have, I had to think of life beyond them."
The frustrations of not writing songs and conflict over touring led to Jason's departure.
"My manager felt touring was the right way to go, and PWL disagreed," he explains. "I get their reasons, because a live tour meant six months around Europe, which PWL felt could be spent focusing on other promotion. My manager had a more long-term view for me, and he's been proved 100% right in the long run. I'm lucky I invested that time all those years ago." Another comic pause. "Those old songs aren't so easy to sing now. If I sing them acoustically, those tunes are allowed to breathe, and so am I. But if I recreate the original four-on-the-floor, 140bpm arrangements? Those songs are relentless! It can be quite tiring."
With Between The Lines stalling at No.2, kept from the top by Soul II Soul's Volume II, Jason says "it was evident the times were moving on". Continuing his development as an old-school entertainer, he made his West End debut in Joseph And The Amazing Technicolour Dreamcoat – despite huge initial reservations.
"When I first heard Any Dream Will Do, I thought it was the cheesiest song ever," he chuckles. "I just couldn't see it working. But doing Joseph allowed me to cross over into Radio 2 and Heart. My last Stock Aitken Waterman single had been a cover of The Turtles' Happy Together, which did OK, got to No.10. But Any Dream Will Do was No.1 for six weeks. So, suddenly, I'm back – and I'm not the kid from Neighbours whose vocals you had to cut-and-paste anymore. I'd proved myself, because I was doing eight shows a week. Put it this way, the best royalty cheque I get each year is not from having been with Stock Aitken Waterman: it's from doing Joseph."
Jason Donovan interview: Dimming of the dream
Eventually, Jason was given chance to prove himself as a songwriter on his third album, All Around The World, in 1993. It's a lost pop gem, a curious record that deserved a better ranking than No.27. "I found being an artist tough," Jason confesses. "I'd like to have thought I was Sting, but I wasn't coming up with anything as good as Roxanne. At least with SAW, you knew where you were. Really, I was trying to create a character like Robbie Williams has for himself – but, at that point, I couldn't write my own character. Having to create a character for yourself when you're not a songwriter is bloody difficult."
Jason's own singing was an issue, too. "Coming off Joseph, I was siiiingiiing liiike thaaat," he explains, giving his best Michael Ball theatrical vocals. "And that's not what pop music wants – pop music wants to hear your character. My vocals on Ten Good Reasons aren't brilliant, but it was the biggest-selling album of the year. Liam Gallagher's vocals aren't pretty, but that's exactly why he works."
All Around The World still could have worked – if Jason's new label Polydor hadn't hated it. "Phil Thornalley worked on it," Jason recalls. "Record companies vote by committee and no-one was happy, so they scrapped Phil's work, and then Phil promptly produced and co-wrote Torn with Natalie Imbruglia…"
The experience left Jason at the bottom and he lost himself to partying, with his acting career also on the slide. He had won £200,000 damages in a court case against The Face, who had wrongly called him gay. But some people turned on Jason for the implication that being gay was unacceptable, even though that wasn't his intention.
"I needed the cool press on board for Around The World after The Face, but they pushed me to one side," he explains. "Then I turned down Priscilla Queen Of The Desert, which would have been the best step possible – both for credibility as an actor and a total thumbs-up to everything that happened in court. Priscilla is where I should have gone but, as is well documented, I decided to go out and have a bloody good time." 
Any regrets? "Not really. I still did bits and pieces and the partying is a decision I made myself. It was difficult to decide which way to go at that point, and having experienced that scale of success, to suddenly be a failure was tough. What I always say about my career is this: The good news is, I'm Jason Donovan. And the bad news is, I'm Jason Donovan."
Jason didn't release another album until 2008. Let It Be Me contained covers of the pre-rock'n'roll era, and both Jason's subsequent albums, Soundtrack Of The 80s and big band collection Sign Of Your Love, have also been covers sets. "I've opted to become someone who can get on stage and interpret other people's creations," he says. "The one thing I'd probably love to do with my life is write a hit song, because hearing the effect a great tune has on someone's life, that's very special." 
Jason wrote some acoustic songs "a couple of years back" in the hopes of turning them into an album. "No-one seems to want it," he says. "No-one has been saying 'Let's get Jason back!', so if the Eskimos don't want to buy the ice, what do you do? I'm not in the mood to make a musicals album and sing Music Of The Night – that's not me. Truth be known, I haven't been making enough music to warrant any ambitions with my music."
Jason's thoughts can look melancholy and self-doubting in print, but he has a ready laugh and is happy that audiences love what he does.
"Kylie says she puts 'Entertainer' on her passport, and that's what I am," he summarises. "Every singer is telling a story, and acting is having the confidence to find the character. Singing and acting are totally linked, and there are no rules about choosing between the two. There's a bunch of films like Muriel's Wedding I passed on and I decided to go down the pop route. But do I honestly sit there when I'm performing to 15,000 people at a Rewind festival and think 'Jeez, this was a bad move'? Not at all!"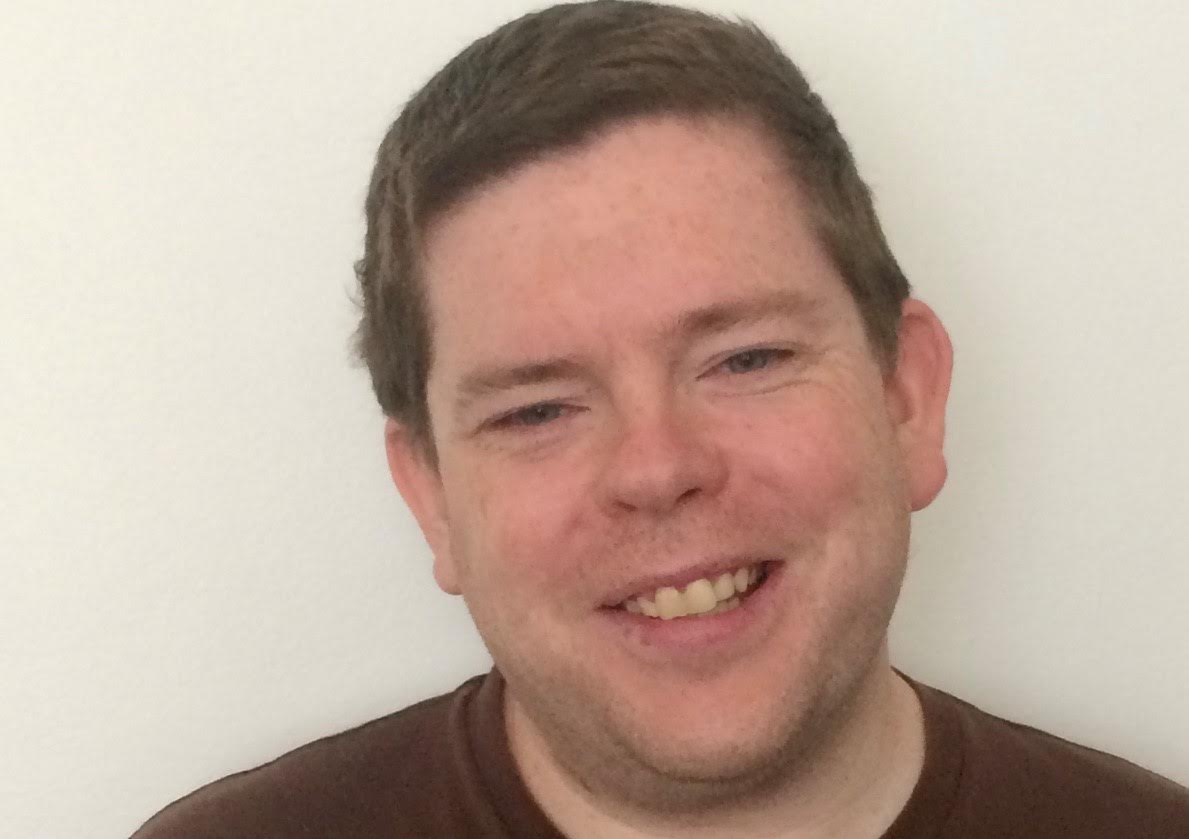 John Earls
Writing for Classic Pop since our first issue, John has been to Adam Ant's house, sworn at by Bob Geldof, touched Johnny Marr's favourite guitar, interviewed Richard Coles on his vicarage bed and serenaded with Last Christmas by Shirlie Kemp. John first specialised in writing about music as editor of Teletext's Planet Sound music column from 2000-09 and now writes about pop for a range of magazines and national newspapers. A Luton Town fan, John also writes about football. His bucket list interviews for the magazine are Grace Jones, Kylie, Siouxsie Sioux and Andrew Ridgeley.