Classic Pop Celebrates ABBA – A New Voyage is now on sale!
By Classic Pop | November 4, 2021
ABBA are back! With the news that the Swedish pop powerhouse have reformed for a new album and immersive live experience, we have updated our ABBA special ahead of this latest exciting chapter for the group. 2022's ABBA Voyage residency in London is by far the hottest ticket in pop right now. Inside, we cover the reunion itself, offer an in-depth look at the two new tracks, and go backstage with the producers of ABBA Voyage – their state-of-the-art show that features digital avatars of the fourpiece alongside a 10-piece live band – to find out how the magic happens.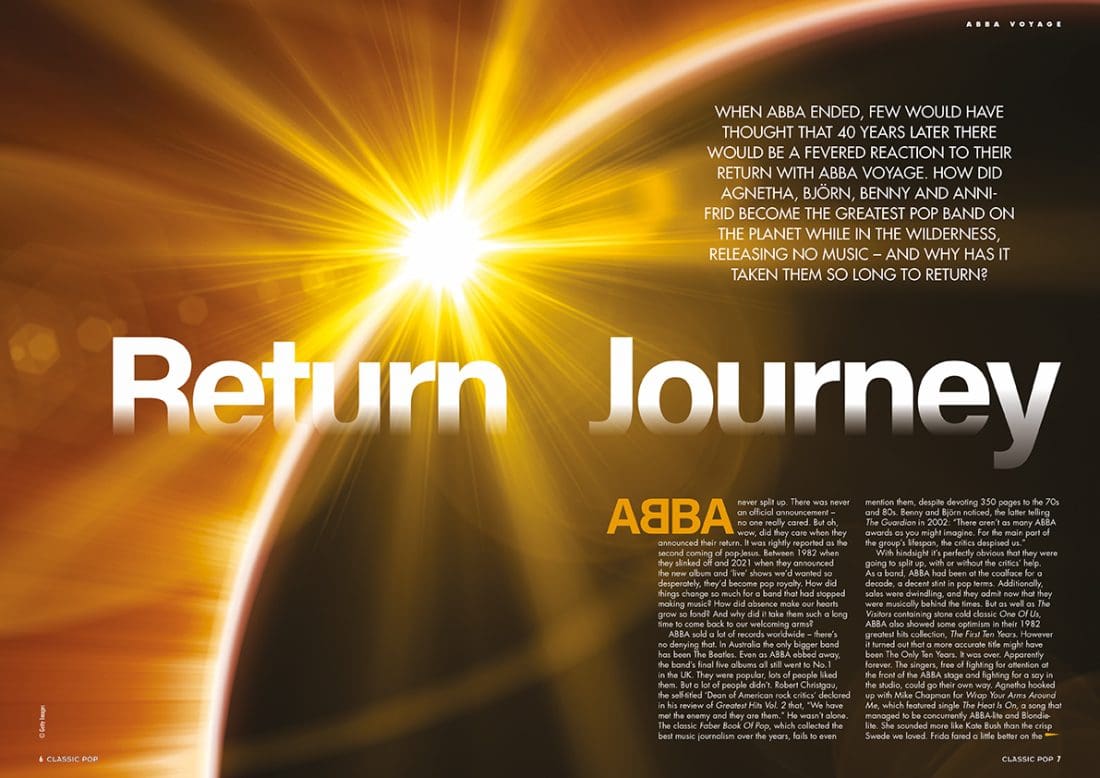 In this 132-page special, we also explore the group's history, from their early days in Sweden and their breakthrough as winners of the 1974 Eurovision Song Contest through to their years as one of the world's best-selling acts in the 1970s. Our expert writers put the ABBA catalogue under the microscope to come up with fresh insights into their recorded work, plus we take a look at their touring years across the globe and how the band's brand has grown to taking over theatreland and Hollywood with the record-breaking success story of Mamma Mia! The Musical's stage and movie incarnations.
Click here to buy your copy online.
On top of that, we take a glimpse behind the doors of the ABBA museum, serve up our pick of the band's 40 best tracks, and meet some of the best ABBA tribute bands currently on the circuit – plus we speak to Erasure's Andy Bell who talks about how the duo's chart-topping ABBA-esque EP became a landmark moment in the careers of both bands.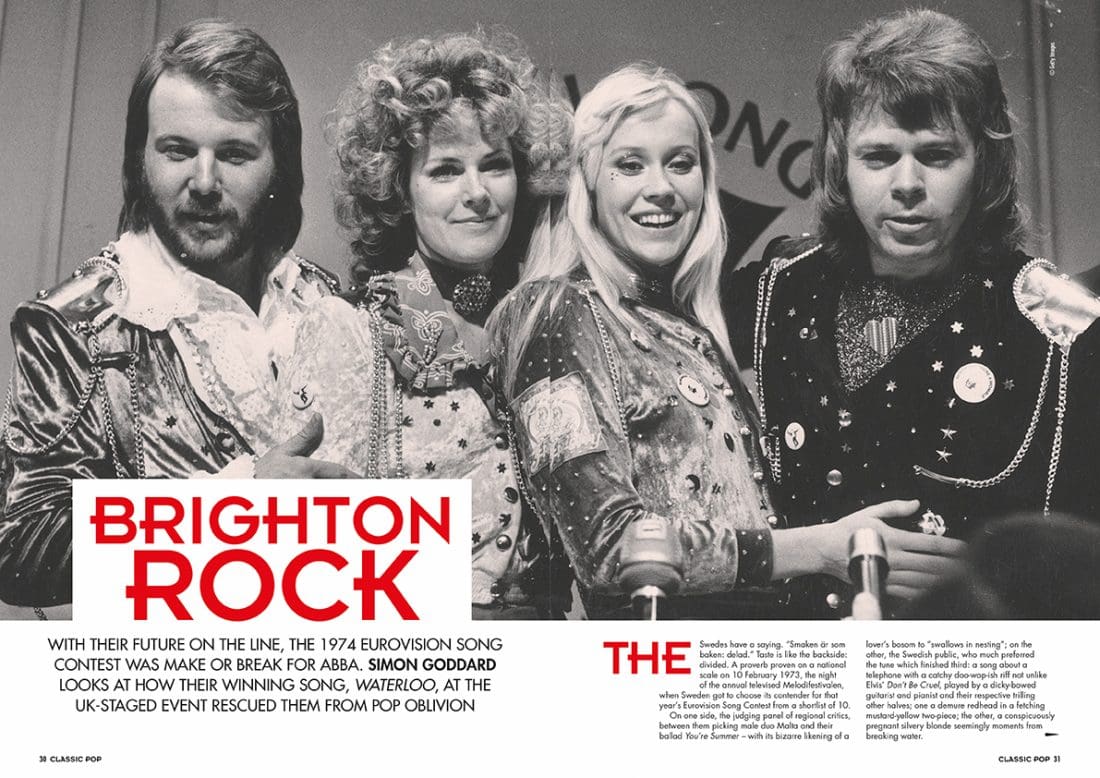 It all adds up to one fantastic feast for any self-respecting ABBA fan!
Order your copy online
here
Also available at WHSmiths. Find your local stockist here.
Download the digital edition here.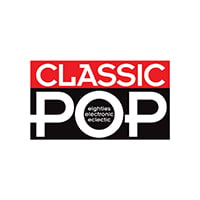 Classic Pop
Classic Pop magazine is the ultimate celebration of great pop and chart music across the decades with in-depth interviews with top artists, features, news and reviews. From pop to indie and new wave to electronic music – it's all here...