Top 20 No.1s that owed a debt to the 80s
By Jon O'Brien | January 24, 2022
The 80s didn't stop in 1989, oh no. In the world of music, the last three decades have leaned heavily on that classic decade. Classic Pop looks at the best No.1s that owed a debt to the 1980s…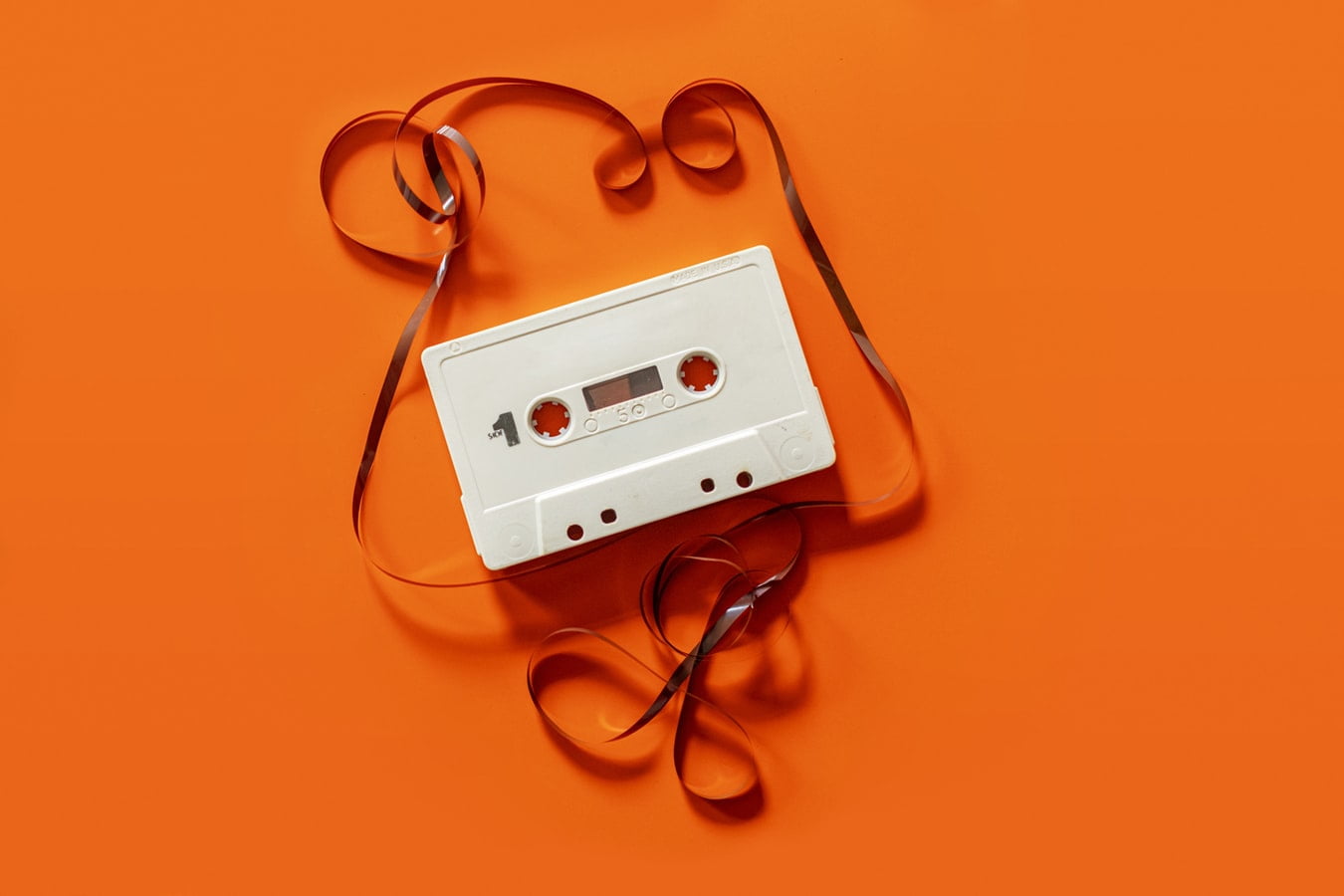 As LadBaby's sausage roll-themed retooling of Starship's We Built This City proved a few Christmasses ago, the act of reviving a Top 40 hit from the 1980s can still lead to chart-topping success. In fact, over the past 30 years, more than 30 UK No.1s have borrowed heavily from the decade, whether via a subtle or, more likely, a blatant sample, a straightforward or radical cover version, or simply a re-release of the original.
Ignoring the tracks whose inspirations reached pole position first time around (eg Puff Daddy's interpolation of The Police's Every Breath You Take on I'll Be Missing You, or Gabrielle Aplin's rendition of Frankie Goes to Hollywood's The Power Of Love), here's our countdown of the 90s, 00s and 10s No.1s which owe it all to the 80s.
20 The Black Eyed Peas: The Time (Dirty Bit) (interpolation of Bill Medley & Jennifer Warnes' (I've Had) The Time of My Life, No.6, 1987)
It's easy to forget that will.i.am and co. were once regarded as an alt-hip-hop outfit in the vein of A Tribe Called Quest. The Time (Dirty Bit) sticks rigidly to The Black Eyed Peas' super-commercial formula – bleepy synths, clubby beats and enough AutoTune to make Daft Punk sound organic, all topped off with a lazy sample of the Dirty Dancing number. Unlike Jennifer Grey's Baby, this definitely deserved to be put in the corner.
19 Dizzee Rascal and James Corden: Shout (interpolation of Tears for Fears' Shout, No.4, 1984)
Dizzee Rascal was hailed as the voice of his generation with Mercury Prize-winning 2003 debut album Boy In Da Corner. And yet within seven years the grime pioneer was fronting a Simon Cowell-backed Tears For Fears cover with one half of Horne & Corden. Shout, of course, was England's unofficial 2010 World Cup song. But neither Dizzee's dodgy rhymes nor Corden's bellowing could inspire the Three Lions to anything more than a humiliating early exit.
18 KWS – Please Don't Go (originally recorded by KC & the Sunshine Band, No.3, 1979)
KWS's house-pop reworking of KC & The Sunshine Band's lovelorn ballad just about qualifies here – the original reached its peak position in only the second chart week of 1980. The group were hastily assembled to cover Please Don't Go following a UK rights issue with German act Double You's similar idea. And then there's the rumour that it was recorded with an ulterior motive – to persuade Des Walker to stay at the trio's beloved Nottingham Forest.
17 A1: Take On Me (originally recorded by a-ha, No.2, 1985)
Contrary to what the casual music-buying public would probably believe, a-ha's sole UK No.1 appeared courtesy of The Sun Always Shines On TV, not one of the 1980s' quintessential hits. Originally reaching No.2, Take On Me did eventually go one better at the turn of the millennium thanks to an altogether more traditional boyband renowned more for their curtains than their cheekbones. A1's cover version was accompanied by a Matrix-meets-Tron video, which at the time was deemed cutting-edge.
16 Geri Halliwell: It's Raining Men (originally recorded by The Weather Girls, No.2, 1983)
It seems fair to say that Geri Halliwell doesn't possess the powerhouse tones of Martha Wash and Izora-Rhodes Armstead. But what she lacks in vocal ability, she makes up for in sheer enthusiasm on this spirited take on The Weather Girls' classic. Recorded for the Bridget Jones's Diary soundtrack in 2001, Halliwell gives it her all on her fourth successive and final UK No.1, with its Flashdance-inspired promo only adding to the sense of pure unadulterated camp.
15 DJ Sammy and Yanou featuring Do: Heaven (originally recorded by Bryan Adams, No.38, 1985)
DJ Sammy would later give Don Henley's Boys Of Summer a similar trance-lite reworking but it was another AOR veteran that inspired his only UK chart-topper. A No.1 hit in the States, Bryan Adams' Heaven was all but ignored across the pond. However, the diminutive Spaniard's cover was practically unavoidable in the autumn of 2002, with a stripped-back Candlelight Mix also catering for those who preferred Magic FM to the Ministry Of Sound.
14 LL Cool J: Ain't Nobody (interpolation of Rufus & Chaka Khan's Ain't Nobody, No.8, 1984)
There have been no less than six hit covers of Rufus & Chaka Khan's funk classic, ranging from Liberty X's clever mash-up with The Human League's Being Boiled to Felix Jaehn's insipid tropical house makeover. This unexpected chart-topper from one of hip-hop's elder statesmen sits somewhere in-between. The coquettish call and response is a neat addition, but even LL himself sounds slightly bored with its pedestrian pop-rap production.
13 Eminem: Like Toy Soldiers (sample of Martika's Toy Soldiers, No.5, 1989)
From Labi Siffre (My Name Is) to Dido (Stan), Marshall Mathers' sampling habits have always been a little more diverse, and indeed a little more unfashionable, than your average motormouthed rapper. Once again sitting at odds with his enfant terrible reputation, the third single from 2005's Encore gave the anthemic power balladry of Martika's US No.1 Toy Soldiers an unlikely new lease of life. The pitch-shifted sample sure isn't subtle, but then Eminem is always at his most palatable when he plays it straight. 
12 The Bluebells: Young at Heart (originally reached No.8, 1984)
Almost unrecognisable from the Motown-tinged original that appeared on Bananarama's 1983 debut album, The Bluebells' Young At Heart has more in common with Dexys Midnight Runners than the brilliantly nonchalant girl group. The fiddle-driven folk reworking gave the Scottish outfit their first UK Top 10 hit in 1984. But it went on to occupy pole position for the whole of April nine years later when it soundtracked that memorable 'Just Divorced' ad for the Volkswagen Golf.
11
Room 5:
Make Luv (sample of Oliver Cheatham's Get Down Saturday Night, No.38, 1983)
A geeky guy throwing some shapes in a deodorant commercial was the unlikely catalyst for Oliver Cheatham's rise to noughties chart-topper. Italian DJ Room 5's chic reworking of the Detroiter's sole UK hit, Get Down Saturday Night, got a captive audience pretty much every other ad break in 2003 thanks to its use in a Lynx promo. And Cheatham certainly appreciated the career boost. Not only did he re-record his vocals, he collaborated with Room 5 on his follow-up, too.
10 LMC vs. U2: Take Me To The Clouds Above (mash-up of Whitney Houston's How Will I Know, No.5, 1986 and U2's With or Without You, No.4, 1987)
You get two bona fide 80s gems for the price of one with this floor-filling mash-up from 2004. Well, parts of them anyway. Firstly, there's the utterly joyous opening two lines from Whitney Houston's How Will I Know, and secondly, there's the shimmering guitar hook from arguably U2's career-best single With Or Without You. The whole thing hangs together surprisingly well.
9 Jennifer Lopez feat. Pitbull: On The Floor (sample of Kaoma's Lambada, No.4, 1989)
Jenny from the Block had briefly tiptoed onto the dancefloor with second single Waiting For Tonight. But she stomped all over it with both Louboutins in 2011 when she revived the brief Brazilian phenomenon known as the Lambada. The first and best of three party-starting collaborations with rent-a-rapper Pitbull, On The Floor borrowed the melody from Kaoma's one-hit wonder, which itself cribbed from an early 80s Bolivian ballad.
8 Eric Prydz: Call On Me (sample of Steve Winwood's Valerie, No.19, 1987)
Transforming Steve Winwood's Valerie into an unlikely club anthem, Eric Prydz paved the way for a whole wave of faceless one-hit wonders in 2004. Indeed, pretty soon everyone from Hall & Oates to Boy Meets Girl were getting a similar treatment by opportunist hitmakers who quickly realised that slapping a four-to-the-floor beat on an 80s soft rock hit was a surefire bet. Call On Me enjoyed a briefly-interrupted five-week run atop the UK charts but is perhaps still best known for that gyrating FHM-friendly video.
7 The Tamperer feat. Maya: Feel It (sample of The Jacksons' Can You Feel It, No.6, 1981)
The Tamperer were one of the few acts to climb to No.1 in the late 1990s, taking six weeks to reach the summit. You have to wonder what took the British public so long. From The Wizard Of Oz-inspired poser ("What's she gonna look like with a chimney on her?") to the triumphant sampling of The Jacksons to Maya's vampish vocals, everything about Feel It screams instant earworm. The Material Girl-sampling, brilliantly-titled If You Buy This Record (Your Life Will Be Better) nearly repeated the trick, too.
6 Michael Andrews and Gary Jules: Mad World (originally recorded by Tears for Fears, No.3, 1982)
Like the original, this stripped-back cover of Mad World took the slow-moving route to success. Tears for Fears' breakthrough was initially recorded as a B-side to Pale Shelter before getting a release in its own right. And although Gary Jules and Michael Andrews' solemn take on the song appeared on the Donnie Darko soundtrack in 2002, they had to wait until December 2003 to pip The Darkness in one of the most hotly-contested Xmas chart battles for years.
5 Roger Sanchez: Another Chance (sample of Toto's I Won't Hold You Back, No.37, 1983)
It's unlikely that many 00s clubbers would have recognised the vocal hook sampled on Roger Sanchez's wistful house anthem. Another Chance borrowed from yacht rock stalwarts Toto but it was their forgotten No.37 minor hit I Won't Hold You Back that imbued the track with an overwhelming sense of melancholy. Its striking promo, which saw a young woman looking for love carrying a giant red heart across New York, also perfectly accompanied Steve Lukather's yearning tones.
4 The Clash: Should I Stay Or Should I Go
(originally reached No.17, 1982)
There's a certain irony to one of rock music's most fervent anti-capitalist bands owing their only UK No.1 to a TV commercial for the world's biggest jeans company. The third of seven chart-toppers to emerge from a Levi's campaign, the 1991 re-release of Should I Stay Or Should I Go may have sat at odds with The Clash's punk principles but nine years on, its stop-start riff, tempo-shifting beats and, of course, Mick Jones' snarling vocals, still sounded as gloriously anarchic as ever.
3 Rui Da Silva: Touch Me (sample of Spandau Ballet's Chant No.1 (I Don't Need This Pressure On), No.3, 1981)
A year after Aurora gave Duran Duran's Ordinary World a subtle dance-pop makeover, Rui da Silva did something similar for their New Romantic rivals. But instead of going for the more predictable Gold or True, the Portuguese DJ opted for Spandau Ballet's underrated first Top Three hit. Driven by Gary Kemp's spiralling guitar riff and the longing smoky tones of Cass Fox, Touch Me is more post-party comedown than party starter.
2 Beats International: Dub Be Good To Me (cover of The SOS Band's Just Be Good to Me, No.13, 1984)
Amazingly, Jam & Lewis have never scored a UK chart-topper as producers, with a trio of No.2s for their muse Janet Jackson the closest they've come. They did, however, inadvertently achieve the feat as songwriters when Norman Cook got his hands on The SOS Band's signature tune. Beats International threw in everything from Ennio Morricone to The Clash, transforming the sassy funk of the original into an intriguing pop collage befitting of the phrase "jam hot".
1 George Michael: Fastlove (sample of Patrice Rushen's Forget Me Nots, No.8, 1982)
A decent Top 10 hit in 1982, Patrice Rushen's post-disco favourite ended up inspiring two separate No.1s more than a decade later. Will Smith would borrow its melodic refrain for his globe-conquering theme to mismatched buddy sci-fi Men In Black in 1997. But The Fresh Prince was beaten to the punch a year earlier by a man whose vocal talents could also be described as out of this world.
A much more uplifting affair than sombre predecessor Jesus To A Child, and indeed much of parent album Older, Fastlove sees George Michael extol the virtues of the one-night stand against a backdrop of slinky beats, subtle sax hooks and the kind of G-funk synths that wouldn't sound out of place on a Dr Dre record. Unlike Smith's hip-pop effort, in which he essentially just raps over the existing track, Michael doesn't allow the sample to dominate proceedings either, only dropping in Forget Me Nots' cooing chorus during the infectious middle-eight. Michael never bettered this track commercially following its 1996 release – it was his last UK No.1 and remarkably his last ever entry on the US Hot 100 – and you could argue that he never bettered it creatively, too.
Jon O'Brien
Jon O'Brien is a freelance entertainment writer from Wigan who has written the Forget Me Not and Top 20 features for Classic Pop since 2019 and had bylines in the likes of Esquire, Billboard, Vulture, New Scientist, i-D, The Guardian, GRAMMY.com and Paste. He's also a soccer enthusiast, reluctant runner, King Charles Spaniel owner, garage drummer, Icelandophile and carrot cake connoisseur. The first single he ever bought was Starship's We Built This City, the first album Now That's What I Call Music 6 and his favourite Classic Pop-friendly acts are Scritti Politti, The Sundays and The Bangles.