Top 40 Kylie Minogue songs
By Classic Pop | February 20, 2022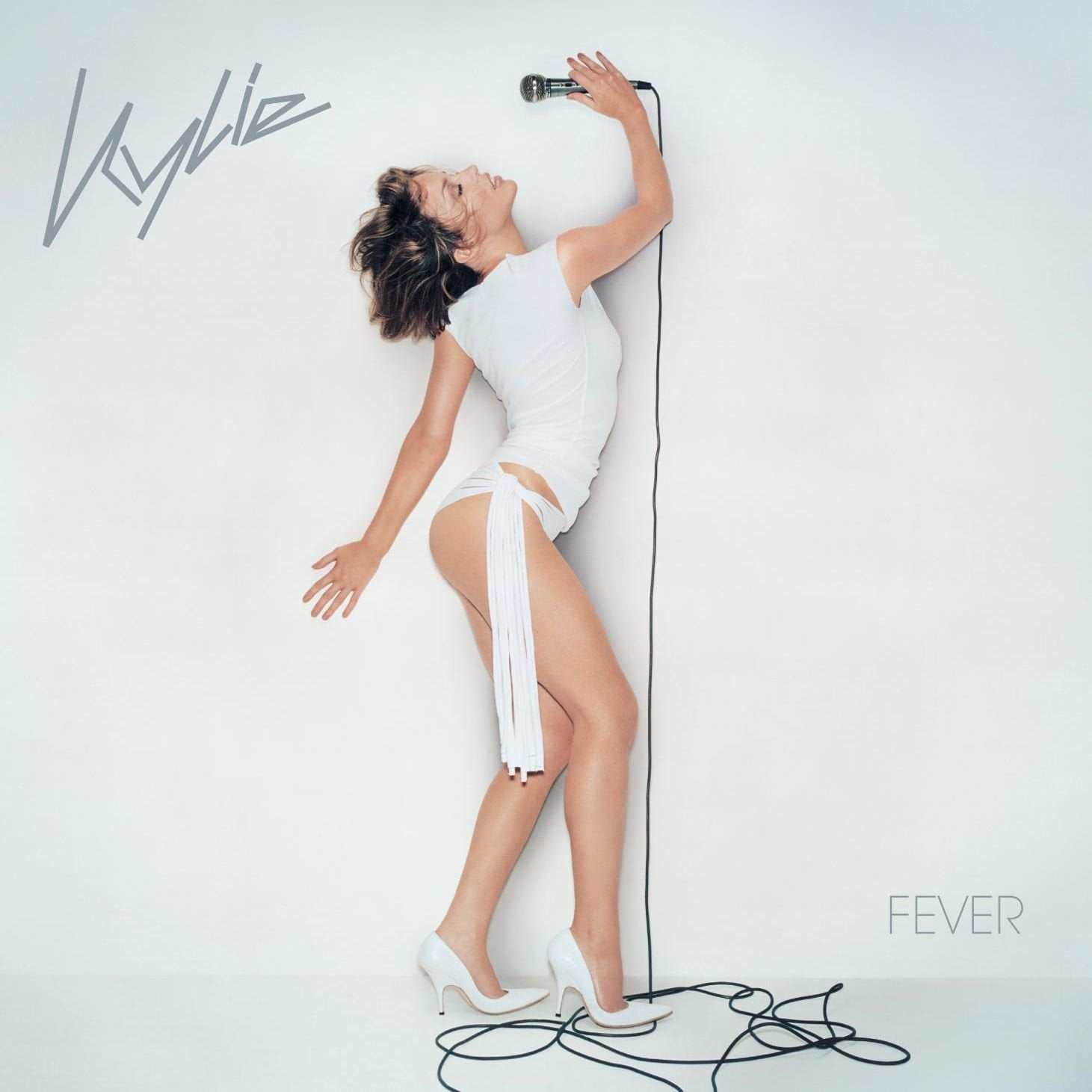 In this list of the best Kylie Minogue songs, we count down from 40 to No.1. What will our top track be…?
Kylie's transition from soap favourite to fully-anointed pop princess may have all happened pretty much by accident, but praise be the day she chose to emit her heavenly radiance onto the world and lift our weary spirits via the medium of song.
Her fellow Neighbours cast members all knew it immediately when she first stepped up to wing her way through an unprepared rendition of The Loco-motion at an Aussie fundraiser, and the rest of us would soon fall under that innocent spell when she lit up the radio switchboards on the release of that first single. 
Kylie then and Kylie now are, of course, many worlds apart, but each chapter in her story contains standout tunes that remain vital to the full picture. Yes, she was shown the ropes as the talented mouthpiece for Stock Aitken Waterman, but that was no bad thing as she augmented their sound like no other.
And yes, she took a while to blossom into the authentic pop star, in control, but she rose gracefully, with a rare indefinable quality, via bags of talent and relentless determination. And somehow she did it all without damaging that carefree youthful spark that we all fell for in the first place.
This feature has faced the judgement of our Kylie-obsessed best friend, a panel of Kylie gurus from far and wide, and DJs who have seen first-hand which Kylie tracks light up the floor. Truly, the Classic Pop team has left no B-side unturned and no gem left hidden in our Top 40 search, nor with our personal highlights.
Oh, but before we commence, some ground rules: no duets allowed – so no Especially For You, no Wild Roses, no Kids; no covers (this does not include arcane tracks mined from the ether) – so no Give Me Just A Little More Time, no Santa Baby (despite it being her most streamed track!); and yes, and we're sorry, but no Loco-motion…
40 Skirt (2013)
It's almost as if the record execs bottled it when it came to this point-blank slice of utterly sordid dubstep-inspired EDM. Premiered in 2013 on Kylie's Soundcloud but ultimately left off the less-than-brilliant Kiss Me Once album, Skirt is nevertheless appropriating dancefloors in a parallel universe somewhere where parallel us-es are losing their shit to it on a nightly basis. Essentially about nothing more than a skirt coming 'down' and the bonking that ensues, this is route one SexKylie, but, much like the skirt, she pulls it off… 
39 Kiss Me Once (2014)
Kiss Me Once does have its charms, mind – the title track for one, written by face-concealing fellow Aussie Sia ("One of the coolest girls I know" – Kylie) and Jesse Shatkin, who reanimated the revenant of their co-written monster hit Chandelier and gifted Kylie one of the best tracks on the record. Aside from YouTube hits, the soft-core gyrations of Sexercise failed to climax and, for once, Pharrell drew a misfire with I Was Gonna Cancel, but for this soaring ride, evincing the "kiss that could change everything", we were puckered up and ready. 
38 What Kind Of Fool (Heard All That Before) (1992)
Kylie's jubilant sample-happy penultimate PWL single was the last of her songs actually written by the SAW powerhouse (the last single was a cover of Kool & the Gang's Celebration). Despite its billing as lead-off track in 1992's Greatest Hits, it has slid through the cracks, perhaps as Kylie herself found it cringeworthy… but a live TOTP performance helped secure a UK No.16, and its hairbrush-in-the-mirror sing-along allure has lent it exalted status amongst fanatics. 
37 2 Hearts (2007)
Adore it or detest it, this Kish Mauve-penned piano tromp was a bit of a surprise when it announced the arrival of X near the close of 2007… though as a taster of the album's overriding sound, it was a bit of a red herring. Harnessing a glam-rock tinge that drew some not-unreasonable Goldfrapp comparisons, actual real guitars, that propulsive piano stomp and liberal usage of its chanted "Woo!" hook, it was about as far from the boom-tish dance-pop of previous single Giving You Up as it was possible to be – and all the better for it.
36 Dancing (2018)
Cleverly written, Dancing encapsulates both the joy of living (a night out on the tiles) and mortality itself. In her 50th year, having wrestled with cancer, Kylie sought inspiration in Nashville, cutting three new songs with storytelling at their heart. This, the front-end single from 2018's Golden, was built around a simplistic guitar pattern, building into a lasso-happy celebration – a perfect fit for the Princess of Pop. Zombie-faced line dancers hint at the duality of the lyrics before Kylie is thrown to a Grim Reaper-like figure for the final Dance Macabre. 
35 Closer (1992)
Not to be confused with the flipside to Finer Feelings (an early club-lite white label released under Kylie's 'Angel K' alias during her early EDM period), this storming cut from Aphrodite, co-written with producer Stuart Price and Beatrice Hatherley, centred around an orbiting Daft Punk-meets-baroque arpeggio. "When Stuart and I were compiling the track-list we decided we had plenty of bangers," Kylie told PopJustice, "so we decided we needed songs like Closer to bring it down a little." Only a little, mind.
34 Tightrope (2002)
A Fever-era B-side beloved of devotees to the cause, this spacious house track benefits from the songwriting and production expertise of pop creatives Pascal Gabriel (S'Express, Bomb The Bass, Goldfrapp) and Paul Statham (Dido, Sophie Ellis-Bextor). From the eerily pervasive sample loop in the verses to a contrastingly hopeful refrain and on to the anthemic disco stylings that lift the chorus, this is a glorious obscurity. Tightrope played second fiddle to the equally starry-eyed In Your Eyes, but likely helped it up the charts.
33 Lost Without You (2018)
Reinvention can be a curious thing, yet Kylie's latest dalliance with all things Nashvillian and country pop – 14th album Golden – is for the most part a success. But where opening single Dancing was all square dancing and Dolly'd up attitude, this reminds us that Kylie's safe place lies not in the Stetson-loving Southern states but in the spine-tingling arenas of the European discotheque. A bonus track from the Deluxe package, Lost Without You illustrates how gracefully Kylie's voice has matured. Co-written by her, this is Golden's moment.
32 Light Years (2000)
Step aboard for some high drama of the synth-disco variety. Taken from the album of the same name, this ode to commercial space flight takes off with the campest of countdowns before a driving, squelching Moroder-esque synth loop takes over to rocket us to the "pop stars on the moon". And who else to take us there than Miss Minogue, cast as our KM Air shuttle flight attendant? Yes, the William Orbit/Ray Of Light-era Madonna sheen is unmistakable, but nothing can – or should – dim the charms of this palms-to-the-sky upper. 
31 White Diamond (2007)
Penned with Scissor Sisters in New York during her cancer recovery and described by many fans as the Holy Grail of yet-to-be-leaked Kylie tracks, White Diamond is a conundrum. While some Aussie press hinted of a single, no official release of the studio original materialised. With only a ballad version (from the Antipodean deluxe version of X) and a live take to go on, it's tough to get a handle on it (let alone a copy)… though when Kylie performed it on her Showgirl Homecoming tour, it came over as electro-disco fabulousness of epic proportions. 
30 Come Into My World (2001)
Another to call upon the talents of CGYOOMH writers Cathy Dennis and Rob Davis and the last of Fever's run of singles, Come Into My World was a late addition which followed a more relaxed mould but was certainly a close cousin to its predecessor. Michael Gondry's groundbreaking video with multiple Kylies wandering around Paris served the tune nicely: a UK No.8 and Kylie's first – and only – Grammy, one of few Aussies to get one. Bonza. DJs should head towards Fischerspooner's fine remix. 
29 Red Blooded Woman (2003)
Coming from Kylie's only decisive jaunt into urban realms, Body Language, it's all slimly-veiled euphemism and criss-crossing vocals for this upfront showdown betwixt R&B, hip-hop and synth-pop. Fans were a little shaken by her street-bound volte-face, but with the immortal line "You'll never get to heaven if you're scared of getting high", a cheeky reference to Dead Or Alive's You Spin Me Round, and a video set in the steamiest traffic jam ever, this is a shoo-in for the list. Be sure to check out the frighteningly anthemic Whitey remix.
28 Some Kind Of Bliss (1997)
Part-written by Welsh rockers Manic Street Preachers, the lead single from 1997's Impossible Princess may not have set the charts ablaze but it's one of the tracks that first illuminated IndieKylie, so we're all in. Using James Dean Bradfield's offbeat technique of segueing two entirely different song lyrics together, the song aligned the standard 90s alt-rock set-up – very indie – with some neat pop production – very Kylie – to great effect. What for NME was "supremely irritating" garnered four stars in Music Week. Bloody music critics, eh? 
27 In Your Eyes (2001)
Following in the wake of the phenomenon that was CGYOOMH was never going to be an easy task, but this club-friendly summation of obsession and temptation did a more than decent job, even if its release was stalled for a month while the la-la-la-la-las held the world under hypnosis. Containing a sly allusion to Spinning Around, the track debuted at No.3 in the UK and stuck around in the upper tiers for a time, while mainland Europeans fell for its charms in a big way. Its LED-heavy Dawn Shadforth video is up there, too.
26
Finer Feelings (1991)
Still snug under the relative innocence of the PWL umbrella, now without Matt Aitken, the focus shifted to love, love, love for this smooth, soulful, underrated single. Finer Feelings was the final single extracted from the oft-ignored Let's Get To It album. That version was spruced up by soon-to-be regular collaborators Brothers in Rhythm, who did their usual sterling work, while the track enjoyed a resurgence in popularity when Kylie launched her K25 celebrations with a sweeping orchestral rendition taken from her Abbey Road Sessions album.
25 Step Back In Time (1990)
Released in October 1990 as an homage to classic 70s disco and Motown ("When you can't find the music to get down and boogie/ All you can do is step back in time"), this put Kylie in demi-disco mode, a new tack which had been set in motion by the previous single Better The Devil You Know. Taking pride of place on her Rhythm Of Love album, this overtook What Do I Have to Do? as the follow up to Better The Devil… and fared well: with the help of an equally disco-fabulous video, it managed a No.4 placing in the UK.
24 Shocked (1990)
From its unashamedly brash production – the DNA-remixed single version was all bustling beats and rhythmic piano stabs – right down to Kylie clad head-to-toe in dogtooth in the video, and UK female hip hop pioneer Jazzi P's unforgettable rap segment, it's fair to say that this is probably as '90s' as it gets. While Shocked hasn't necessarily aged all that well, it remains a nostalgic high-point of the period – plus, of course, its UK No.6 placement meant Minogue became the first artist to have 13 Top 10 UK hits in a row.
23 Where Is The Feeling? (1994)
Two completely opposing – and equally great – versions of this song exist. The album version offered a clash between happy house and SAW's squeaky-clean convivial pop, while for the single Brothers in Rhythm reworked the bouncing frivolity into a hushed, bleepy jam unlike anything she'd put out. Originally a dancefloor hit for Within A Dream in the early 90s, Kylie's take slipped into the UK Top 20. It also spawned a much-appreciated house remix from Aphrohead and Felix Da Housecat.
22 Hand On Your Heart (1989)
Debuting on UK TV pop weekly Motormouth (before a truly CRINGE interview with a heavily bequiffed Tony Gregory), this triumphant SAW-penned gem spearheaded the campaign for Enjoy Yourself. Kylie's cheery delivery belied some heartbreakingly bitter, sad lyrics yet the track shot up the charts, matching the No.1 success of her two earlier hits. Jose Gonzales' 2006 acoustic re-imagining reframed the words beautifully, and things went a bit meta when his take inspired Kylie's own sumptuous reiteration on The Abbey Road Sessions.
21 Put Yourself In My Place (1994)
The second single from Kylie was masterminded by Jimmy Harry, who would go on to work with Britney, Pink and Madonna. It arrives innocently enough, dressed in the virtuous apparel of the classic lovestruck ballad, but as the chorus pierces this facade, Kylie's voice is raw, intense, and saturated in the pain and frustration of a one-sided split. Oddly, the video found a fiery-haired Kylie disrobing in zero gravity. Still, one critic surmised that this "saw its maker mastering the pop ballad," and we'd agree entirely.
20 Chocolate (2004)
Silky, sensual and classy, this 'quiet-storm' R&B from Body Language sinks its hooks in nice and slow. An early version – perhaps a record exec-fuelled bid for urban credibility – called upon Ludacris, but the official take was an effortless display of femininity with Confide In Me-style breathy vocals. Another Dawn Shadforth video encapsulated the glamour and indulgence of MGM musicals, with lashings of Michael Rooney's luxurious choreography. Described as everything from "finger-snap funk" to "chill musak", the song debuted at UK No.6. 
19 Your Disco Needs You (2000)
Surging, heraldic brass, stoic Go West-esque chants… here was a gay anthem for the future. A male chorus alone does not guarantee such status, but this discofied call-to-arms was the full package thanks to Robbie Williams and Guy Chambers and our Antipodean princess twirling the baton at its epicentre. Fans adored it (actual protests took place outside her label's HQ when it wasn't chosen as a single). The Gay Men's Chorus also sang it outside Parliament when gay marriage was passed.
18 Turn It Into Love (1988)
This breezy, moreish serving of galloping SAW loveliness taken from her 1988 debut album was issued as a Japan-only single and quickly hexed the entirety of that Pacific archipelago, spending an incredible 10 weeks at No.1. For reasons we can't explain, Pete Waterman chose to pass it to Hazell Dean for a doomed UK release, and X-Factor wannabe's Same Difference had an ill-fated run at it in 2008… but Kylie's reading far outshines them all. Its writers agreed, as it appeared on their 2005 compilation Stock Aitken Waterman Gold.
17 I Should Be So Lucky (1987)
Anyone of a certain age will recall this beaming bubblegum chart-topper as the song that launched Kylie into orbit, completing her shift from soap sweetheart to bona-fide pop starlet. The ease at which Mike Stock, Matt Aitken and Pete Waterman made this squeaky clean confection is the stuff of legend, but it stands up as far more than just papery nostalgia. Released just after Christmas 1987, it rose to snag the UK top spot for five glorious weeks, while the rest of Europe welcomed her with open arms. We still have our cherished 7".
16 Breathe (1997)
Impossible Princess wasn't exactly raved about at the time, but it's since gained traction… the final single in Kylie's tenure with deConstruction shows why. Co-written with Soft Cell's Dave Ball, the lush, trancey soundscape first created in the studio was hardly guaranteed to light up the charts, so the track was sped up in the hope that a tempo-shift might translate into airplay – which it did, sort of. Kylie could breathe a little easier as she entered her 30th year a few months after release, having scored a UK No.14. A two-year hits drought would follow until the new millennium spun things around. 
15 The One (2007)
Euphoric disco magnificence, with Kylie in full-on diva mode. This digital-only satellite from 2007's underrated X album first appeared via dance outfit Laid on a 2006 Mastercuts Funky House compilation, albeit a slightly more leftfield incarnation. With the help of Biffco and the Freemasons' production know-how, a nod to New Order and some rushing synth lines, it was recast as a pure electro-disco banger. Lyrics requesting our devotion – not that she need ask – and a deco-fabulous video meant it should have been huge, yet it only limped into the lower echelons of the Top 40. 
14 In My Arms (2007)
The In My Arms video announced the arrival of full-on CyberKylie clad in shutter shades, electric blue high heels and chequered dress, with an intro of buzzing synth-bass, provocative whispers – "How do you describe a feeling?" – and a frankly clattering beat. Some compared its pleasingly taut synth insignia to Gallic noiseniks Justice, and Kylie certainly sounded as ecstatic as ever. The involvement of chart-friendly EDM maestro Calvin Harris, who co-wrote the tune, played a part in taking this into the Top 10 in 13 different countries. Robotic dance-pop perfection. 
13 Wow (2007)
Some noted the Daft Punk-themed robots in the Wow video while others spotted melodic similarities to Madonna's early hit Holiday, but having recovered from illness and returned to music, Kylie was in no mood for petty criticism. The centre-piece of tenth album X didn't demand pity, or dwell on her struggles; no, this short, sharp shock, with its rolling piano loop and wah-wah vocal, had its eyes fixed on the floor. Penned by Greg Kurstin (who wrote Adele's Hello) and regular Minogue collaborator Karen Poole, this is funky, commercial electro-pop, and it comfortably infiltrated the UK Top 5. 
12 Spinning Around (2000)
Not necessarily everybody's favourite Kylie song – even her new label Parlophone didn't hear a hit at first – this track brought the forlorn princess back into the public consciousness after an extended plateau. Co-written by Paula Abdul (for whom it was originally intended), the original demo was a down-tempo affair, so much so that producer Mike Spencer dubbed it "a different song"… but once it had been augmented with a classy disco design, and with eye-popping gold lamé hotpants in the video, Kylie was propelled back to No.1.
11 Timebomb (2012)
Co-written by Paul Harris from electro duo Dirty Vegas, one half of sister duo Alisha's Attic (remember them?) and EDM overlord Matt Schwartz, and given the coveted 'superstar spot' on The Voice UK, Timebomb blended pumping disco, squelchy electro, modish production and that de rigeur 'Whoop!' hook to towering effect. Released as a standalone single in celebration of both 25 years in the business and Kylie's 45th birthday, this three-minute synopsis of all things DanceKylie stalled at a paltry No.31. There's no pleasing some people.
1O On A Night Like This (2000)
Spinning Around thrust Kylie and her golden posterior back into the limelight, but Light Years' second single cemented her return, only denied a No.1 spot by French house duo Modjo's mammoth hit Lady (Hear Me Tonight). Written for Swedish star Pandora, whose Euro-house version had lit up clubs a year earlier, this was refashioned for a pop audience and given the ultimate high-glamour showcase at the closing ceremony of the Sydney Olympics. The mythical 'uncut' version of the steamy Monte Carlo-themed video is yet to surface. 
O9 Get Outta My Way (2010)
Another of Aphrodite's singles to get the floor heaving with more than its fair share of hooks, Get Outta My Way tells the less-than-salubrious tale of an unsatisfied lover goading her 'zombie' partner in what the New York Times described as "a voyeuristic ménage à trois". Co-writer Lucas Secon claimed there were four artists queuing up to cut this tune before Kylie snapped it up, but despite this potential, the single would be the track that halted her run of Top 10 hits (excluding the digital-only The One) when it lost its steam at No.12. 
O8 Slow (2003)
The compass was fixed on darker climes as Kylie immersed herself into some marvellously sexy – and marvellously morose – electronica for the pacemaker to 2003's street-savvy Body Language. Flexing arpeggios revolve virtually uninterrupted as Kylie's dual vocals – a falsetto tracking a whisper – do their damnedest to seduce us over some wickedly sparse accompaniment. Add some novel pool-side choreography and a sultry little Balenciaga number in the video, and the tease is complete. A return to UK No.1 beckoned, but quite how such a peculiar tune got there is anyone's guess.
O7 What Do I Have To Do (1990)
Gushingly grandiose and with a ravey piano line that directed us to the dancefloor, What Do I Have To Do is at the apex of Kylie's PWL catalogue, and unmistakably SAW, albeit re-energised by the upswell of dance-orientated pop that shepherded in the 90s. Kylie was changing up the gears, and despite the backlash against all squeaky-clean pop, it was becoming acceptable – cool, even – to like Kylie (this even made it into NME's Top 40 tracks of 1991). ClubKylie, it appears, was here to stay. This was a towering moment on Rhythm Of Love, and the Top 10 beckoned.
O6 I Believe In You (2004)
Concocted to promote the Ultimate Kylie singles collection, this slick piece of poptronica was Kylie's first collaboration with new Scissor Sisters pals Jake Shears and Babydaddy, who masterminded the track (and would go on to do plenty more with Kylie). Pulsing Italo synths met a rolling analogue bassline and dreamy disco accoutrements melted into Blade Runner cool in a truly uplifting clash. There were laser beams aplenty in the video, where even Kylie's eyebrows were daubed with disco glitter, but philanthropy rightfully won out when Band Aid 20 beat it to the UK No.1.
O5 Better The Devil You Know (1990)
Floor-filling keys, a whirling dance-pop backdrop… as the new decade got underway, this was a sea change. Finally asked about her own music taste (Cathy Dennis and D-Mob), at long last Kylie was nightclub-bound. It supposedly referenced Michael Hutchence, and Nick Cave noted how Kylie's angelic delivery juxtaposed against the sinister verse held a bone-chilling intensity, calling it "one of pop music's most violent and distressing love lyrics". This bouncing bastion of dancefloor frivolity took Kylie to the top across Europe and beyond. 
O4 Love At First Sight (2001)
To clarify, we refer not to the squeaky clean filler from her debut album, but to Fever's feel-good funky disco divination. Co-written by Kylie with Biffco and released in the heat of the summer, this evoked those Music-Sounds-Better-With-You moments and blissful sun-worshipping afternoons. Johan Renck's single-take video with its Tron-like blocking provided a future-friendly mis-en-scene, with resplendent costumes and choreography doffing a cap to Pet Shop Boys. A UK No.2, held at bay by Junkie XL's Elvis mash-up, A Little Less Conversation. 
O3 All The Lovers (2010)
One of the last songs laid down during the Aphrodite sessions, All The Lovers was penned (and part-produced) by Kish Mauve. Kylie fell for its euphoric electro-pop feel, executive producer Stuart Price agreed it was "a magical song", and a Kylie classic was born. Joseph Kahn's video, filmed in downtown LA and inspired by Spencer Tunick's nude crowd installations, is an arthouse orgy in underwear; despite opposition, Kylie rightly kept the same-sex snogs in the final cut. Released just after her 42nd birthday, it peaked at No. 3 in the UK.
O2 Confide In Me (1994)
As the opening gambit that closed out the PWL chapter for good and ushered in a new, more grown-up direction for her with deConstruction, Confide In Me certainly split Kylie's audience when it crept onto the airwaves back in 1994. The track's producers Brothers in Rhythm certainly utilised a diverse toolkit of raw materials in order to rustle up this utterly mesmeric new sound, marking yet another decisive lane-change for Ms Minogue.
Driving strings arranged by Will Malone (famous for Massive Attack's Unfinished Sympathy) that mirrored 1983's eerie a capella sleeper hit It's a Fine Day got it all going, before the beat – a loop taken from Jimmy Smith's 1974 cover of Barry White's I'm Gonna Love You Just A Little Bit More, Babe – provided a bed for an Eastern-influenced, siren-like melody and some cleverly ambiguous lyrics.
Then there's Kylie cast as call girl-commodity in the highly sexualised, equally ambiguous video, in which fluro-outfits, warpaint make-up and provocative pop art marked a clear indication that the puppet strings had been well and truly cut. Still, the angels wept bitter tears when Confide In Me was kept from the top of the chart by the vapid wedding fodder that was Whigfield's Saturday Night – yet another silver medal for Kylie. 
O1 Can't Get You Out Of My Head (2001)
Yes, it's the obvious choice for No.1, but who could rightly deprive CGYOOMH of its position as Kylie's finest offering to the world as a whole? Not only was it a phenomenon that never seemed to get boring despite its ubiquity in clubs, shops, living rooms, car stereos and on TV, but it took Kylie somewhere new, somewhere undeniably hers – somewhere truly untouchable.
Yet while this Rob Davis and Cathy Dennis-penned club classic is an iconic addition to the annals of pop, serendipity had an important part to play. Initially commissioned by music mogul Simon Fuller for teenyboppers S Club 7 (yes, really), who apparently passed, it also took Sophie Ellis-Bextor's label to turn it down (gulp!), before it finally reached Kylie. It reportedly took her a mere 20 seconds to realise the track's massive potential.
"I couldn't even fathom what I was hearing," she said. "It just… did something. I was beside myself. Then at the end of the song, panic set in. I was saying 'Are you sure we've got this song? Don't tell me that we don't! Is it secured? Can we have it?' And we did!" Premiered on the On A Night Like This tour, the single went on to sell over a million copies, making it Kylie's highest-selling contribution – and one of the best-selling singles of all time. And we still can't get it our of our heads. 
BUBBLING UNDER…
From tracks taken from her ill-fated collaboration with producer Fernando Garibay to obscure fan-favourites, Kylie's catalogue is far too good to distil into 40 tracks. Here are a few that – just – missed out…
• Crystallize
• Bliss
• Did It Again
• Got To Be Certain
• Falling
• Never Too Late
• Glow
• Cherry Bomb
• Made In Heaven
• Dangerous Game
• Stop Me From Falling
• Limbo
• Cowboy Style
• Too Far
• Take Me With You
• Dreams
• Je Ne Sais Pas Pourquoi
• Falling
• Like A Drug
• Aphrodite
• Speakerphone
• Magnetic Electric
• Disco Down
• Made Of Glass
• Lose Control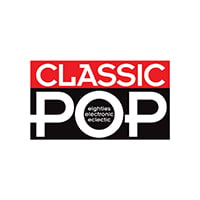 Classic Pop
Classic Pop magazine is the ultimate celebration of great pop and chart music across the decades with in-depth interviews with top artists, features, news and reviews. From pop to indie and new wave to electronic music – it's all here...