Hot Chip announce new album Freakout/Release
By Classic Pop | April 19, 2022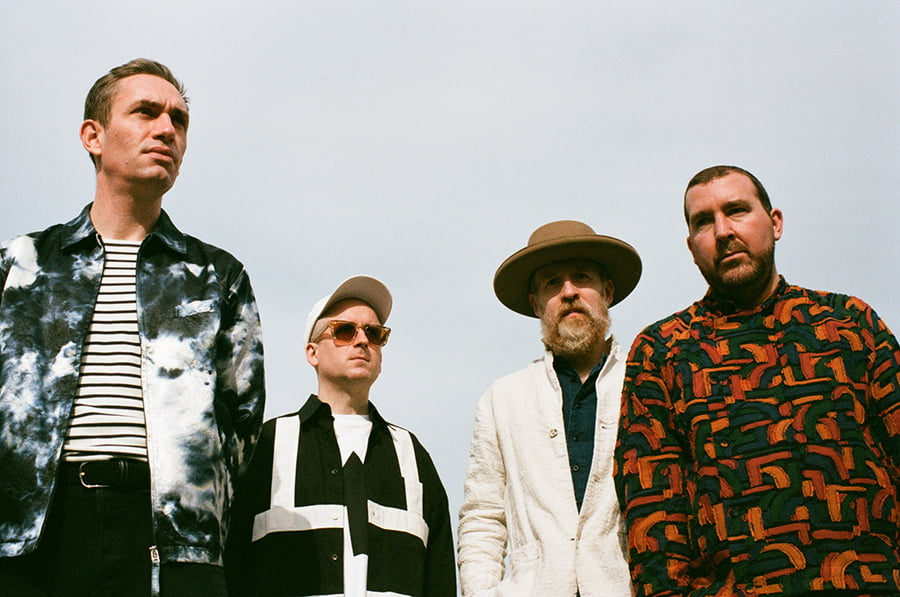 Hot Chip have released details of the eighth album Freakout/Release, due for release on August 19th via Domino. They've also shared the first cut from the record, Down.
Freakout/Release was written and recorded in the band's newly minted Relax & Enjoy studio in East London, a creative space that Al Doyle put together before and during the first year of the pandemic.
"By the time we were able to be back together, we were turning on a tap and having a lot of ideas being poured out quite quickly," says the band's Alexis Taylor. Joe Goddard, meanwhile, describes the creative plan of attack as creating "in a natural way, without too much discussion or a grand plan."   
Lyrically, Freakout/Release explores darker emotions than previous Hot Chip albums have, drawing from the personal and the political to chart the ways people survive even amidst immovable struggles. 
"We were living through a period where it was very easy to feel like people were losing control of their lives in different ways," Goddard explains. "There's a darkness that runs through a lot of those tracks." 
Tracklisting:  
1.     Down  
2.     Eleanor  
3.     Freakout/Release  
4.     Broken  
5.     Not Alone  
6.     Hard To Be Funky feat. Lou Hayter  
7.     Time  
8.     Miss The Bliss  
9.     The Evil That Men Do feat. Cadence Weapon  
10.  Guilty  
11.  Out Of My Depth  
Upcoming live dates 
19th April – The Warfield, San Francisco  
22nd April – Humphrey's Concerts, San Diego  
23rd April – Coachella, Indio  
24th April – The Van Buren, Phoenix  
26th April – Mission Ballroom, Denver  
27th April – Sunshine Theater, Albuquerque  
29th April – House of Blues, Dallas  
30th April – Stubb's Waller Amphitheater, Austin  
2nd May – Brooklyn Bowl, Nashville  
3rd May – Tabernacle, Atlanta  
5th May – The Orange Peel, Asheville  
7th May – Pulso GNP Festival, Mexico City  
9th May – House of Blues, Boston  
10th May – Avant Gardner, Brooklyn  
11th May – Brooklyn Bowl, Philadelphia  
13th May – Stage AE, Pittsburgh  
14th May – Radius, Chicago  
3rd June – Junction 1 Summer Series, Glasgow 
5th June – Forbidden Fruit, Dublin  
8th July – Cruilla Barcelona  
15th July – Super Bock Super Rock, Lisbon  
16th July – Beat Herder, Clitheroe 
6th August – Wide Skies & Butterflies, Norfolk 
2nd September – Cala Mijas Festival, Malaga  
21st September – o2 Academy Brixton, London 
22nd September – o2 Academy Brixton, London 
23rd September – o2 Academy Brixton, London 
24th September – o2 Academy Brixton, London 
1st October – Tempodrom, Berlin  
2nd October – Live Music Hall, Cologne  
3rd October – AB Ballroom, Brussels  
5th October – Tivoli Ronda, Utrecht  
8th October – Olympia, Paris  
Pre-sale tickets from 21st April @ 9am local, general tickets on sale 22nd April @ 9am local  
For pre-sale access to the UK tour, you can pre-order the album.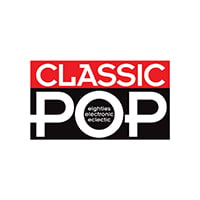 Classic Pop
Classic Pop magazine is the ultimate celebration of great pop and chart music across the decades with in-depth interviews with top artists, features, news and reviews. From pop to indie and new wave to electronic music – it's all here...