Depeche Mode – the side projects
By Classic Pop | May 16, 2022
From reuniting with old bandmates to helping out their neighbours, the side projects of Depeche Mode are often as interesting as their work in the band. Classic Pop speaks to some of the key collaborators who have helped nurture Depeche's secret passions…
DAVE GAHAN
After the tour for Exciter, Depeche needed time out. While Martin Gore worked on his covers album and Andy Fletcher started a record label, it was time to see if Dave Gahan could be a songwriter. Released in 2003, Paper Monsters proved him to be more than capable.
Wanting to tell his story of his addictions and becoming sober, Gahan wrote its 10 songs with Knox Chandler, a session guitarist he'd befriended when Knox played on Exciter. "I needed to express the feelings inside of me more," Dave told Beyond Words. "Singing Martin's songs has been great, but I wanted to challenge myself, not live vicariously through someone else's feelings."
Paper Monsters led to Gahan finally starting to write for Depeche, but also it opened the doors for his own style. The more electronic Hourglass followed in 2007, this time written with Andrew Phillpott and Christian Eigner, Depeche's drummer since 1997. Explaining how Hourglass was more comfortable to make, Dave told Spin: "Singing Martin's stuff has rubbed off on me. I've really started to find my own voice."
Gahan has made two further albums away from Depeche, both 2012's The Light The Dead See and Angels And Ghosts in 2015 being collaborations with Soulsavers. The downtempo duo supported Depeche on the Sounds Of The Universe tour, and Dave told them to get in touch if they wanted to collaborate.
"Bands saying 'We should work together!' happens all the time on tour," admits Soulsavers' Rich Machin. "It's standard musicians' bullshit, but I never got the impression Dave was anything other than sincere. It's a reason I like him, he's very much a no-bullshit person."
What was intended to be just a couple of tracks quickly evolved into a whole album. "Depeche is dark in its own way," explains Rich. "But Dave's own taste is towards more organic dark music in the traditional band format. Because we share similar record collections, it made musical reference points very easy. Everything fell into place naturally."
Rich and bandmate Ian Glover sent Gahan instrumental ideas, and he'd add lyrics and vocal melodies. "Everything Dave sent back was really well-developed," Rich enthuses. Written after Gahan's battle with cancer, the lyrics were informed by his health scare; "It's only normal to be reflective about such a major wake-up call," muses Rich. "His lyrics would often send the songs off in another direction, where we'd think 'Maybe the song should do this now.' Dave is incredibly easy to write with. If I didn't know him better, I'd assume he'd been a songwriter for years."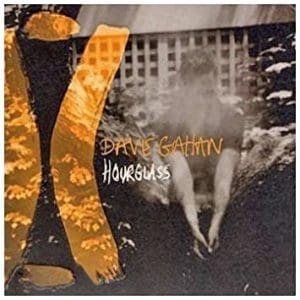 Although Angels And Ghosts wasn't released until three years later, work had started on it right after the debut was finished, but the small matter of Depeche's Delta Machine intervened. "The riff for Shine was kicking around at the end of the first album," Rich recalls. "We sent the track over to Dave two weeks after mastering the first record. Within two days, he sent a finished track and we all thought 'We're making another record here…' Angels And Ghosts was even easier. We were on a roll and everything just clicked." 
The trio had only played one secret show in Los Angeles for The Light The Dead See, but they toured album number two. "We didn't want to grind for months and months," says Rich, who recently released a self-titled album with new project The Quiet Temples. "We picked great venues in key cities and had a lot of fun. Dave is full of energy on tour. He's always got the stereo cranked backstage, he's a lot of fun."
Could there be a third Dave Gahan And Soulsavers album? "Well, we carried on after Angels And Ghosts too," Rich reveals. "We had at least two songs that are too good to just be cast-offs, but we didn't finish them in time. There's a will from both sides to do it, I just don't know when. At some point, it's inevitable that we'll do something."
MARTIN GORE
Trying to find a coherent thread in Martin Gore's collaborations is impossible, so let's celebrate his diversity. Martin has both played guitar on Gwen Stefani's album The Sweet Escape and sung backing vocals on The Mission's most recent album Another Fall From Grace in 2016; Garbage are the most high-profile act he has remixed, with his 'The Most Beautiful Woman In Town' mix accompanying their 1995 hit Queer. Mute duo Diamond Version, electronica artist ON and 1994 dub hit Rejoice by Spirit Feel are also among his remixes, with lounge act Senor Coconut And His Orchestra being perhaps the most exotic reworking on his CV. 
As well as working with Nitzer Ebb and Onetwo – the duo of Propaganda singer Claudia Brücken and OMD's Paul Humphreys – Gore's lounge excursions continued when he sang backing vocals on Nouvelle Vague's cover of Master And Servant.
After Tim Simenon of Bomb The Bass produced Ultra, he returned the favour by co-writing the instrumental Milakia on Bomb The Bass' 2010 album Back To Light. Milakia actually dated back to 1999, as Tim explains: "I had four melodic ideas, so Martin came to my place and spent a couple of days working on them. Then I didn't do anything with Milakia… it just sat there, as I'd had enough of the music business. When I rebooted Bomb The Bass, Milakia was really good as an idea, but it lacked dynamics. I built a story into it to give it some ups and downs. Martin enjoyed it and gave it the green light."
Martin Gore's first solo release was the covers EP Counterfeit in 1989; his debut solo album Counterfeit² didn't arrive until 2003. In between, he sang Coming Back To You for the 1995 Leonard Cohen tribute album Tower Of Song, which also features Peter Gabriel, Billy Joel and a rare solo Bono outing (Bono gets to do Hallelujah, obviously).
Very much an in-house affair, the only other musician on Counterfeit² was Depeche's touring keyboardist Peter Gordeno, who played piano on three songs. It was produced by DM's tour programmer Andrew Phillpott and regular remixer Paul Freegard. Featuring covers of everyone from David Essex to Nick Cave, Counterfeit² seemed a way of exorcising Gore's synth side, and it was a far heavier record than the Depeche albums Ultra and Exciter which preceded it.
However unfairly, the public treated it as a vanity project, and it failed to reach the Top 100 in the UK. Martin – who had much admired Bryan Ferry's influences-revealing covers albums when he was growing up – admitted another practical reason for doing the same; "I'm not particularly prolific," he told Atomic Duster. "As a songwriter for Depeche, it wouldn't feel right to have to choose what songs are for me and which are for the band."
The most unexpected of Depeche's outside endeavours arrived in 2012 when Martin teamed up with Vince Clarke for the first time since Vince left the band. When Vince emailed Martin to explain he'd got stuck on a minimalist techno album, Martin was pleasantly surprised.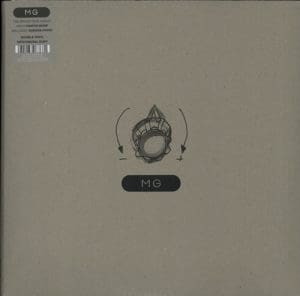 "I've been interested in techno for a long time, and the prospect of doing something with Vince again was exciting," he revealed in VCMG's electronic press kit. Asked if there were any issues which needed resolving, Martin joked: "Vince brought up a fiver I owed him." Named after the white noise featured on some of its tracks, Ssss was more melodic than the minimalist techno Vince had envisioned, but no less fun for that.
VCMG led to Martin calling his second solo album MG in 2015. It had been intended as the soundtrack of an imaginary sci-fi film, though in the end he simply created music to "whatever imagery came to mind when I closed my eyes". Explaining MG's eclecticism to Clash, he added: "Brink is the closest track you get to a kind of techno. After that, it gets quite hard to pigeonhole each track. It's nice to keep people – and me – on their toes by doing different things." From lounge music to minimal techno via David Essex, Martin Gore's solo work definitely does that.
ANDY FLETCHER
Aside from Depeche, Andy's only projects have been occasional DJ tours and releasing two albums on his Toast Hawaii label. Both albums were by Client, aka Dubstar singer Sarah Blackwood and ex-Technique/Frazier Chorus keyboardist Kate Holmes. Classic Pop spoke to Sarah to discuss Depeche's man of mystery…
"Kate has an inspiring 'Fuck it!' spirit," she laughs. "She knew Depeche were looking for a tour support and she lived in Andy's street, so she pushed a note through his door to volunteer Technique. Depeche said Technique could be first on, but by then their singer had left for a solo career. Dubstar had finished, and our mutual publisher recommended me to Kate. So I rolled off the sofa on to a stage with 45,000 chanting Depeche Mode fans in Leipzig!
"I was shaking with fear, and Andy said: 'Right, Saz, they might throw things. If they throw shit, just stand still. If they throw coins, run… because they really hurt.' That's where Client's on-stage uniforms first developed – although Depeche's fans were nice to us, we wanted to wear cheap clothes where it wouldn't matter if we had stuff thrown at us.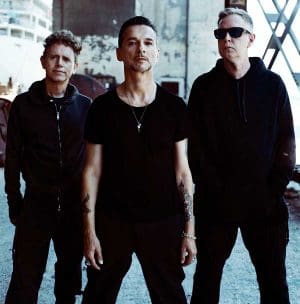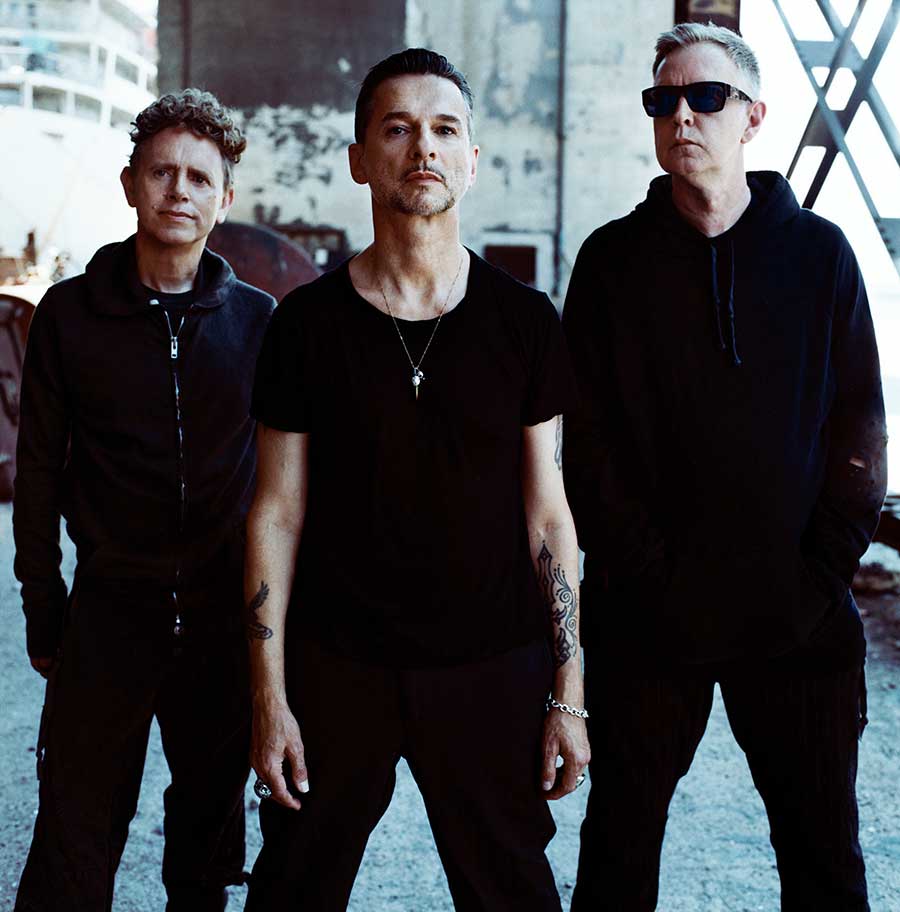 "After that tour, Dave and Martin started solo albums and Andy was looking for his own project. Kate and I were writing, and we'd meet Andy in the pub at 6pm. He said 'Why don't I help you?' Andy took us to see Daniel Miller, who was up for it, but he left all the creative control to Andy.
"Gareth Jones and Sie Medway-Smith produced Client's first album, but Andy was there every day. Andy has a great work ethic – when he does something, he does it wholeheartedly. He directed the songs, giving advice like 'You need to make the bass louder'. When I got stuck on Here And Now, Andy said 'Why don't you get the verse to follow the chorus' piano line?', which was exactly what the song needed.
"Andy was good at steering Client's music, and he's like that as a person as well. After Dubstar ended, I was vulnerable and didn't have a lot of confidence. Andy was so encouraging. He got someone else in to help with the admin and online side of Toast Hawaii. He isn't very computer-savvy – so far as I know, he's still got a Nokia brick phone, which he's quite stubborn about! So someone else sorted out Client's website and MySpace page, and there was a day-to-day diary Andy passed on, as he wanted his own life to manage.
"Otherwise, he did everything he could to help Client. He came out on tour as our DJ, which was massive in opening us up to Depeche's fans in Europe. Most DJs just rock up with their laptop, but Andy was meticulous. He'd take all his records out of their sleeves and polish them, working out which order to play them all in. He's got an incredible attention to detail.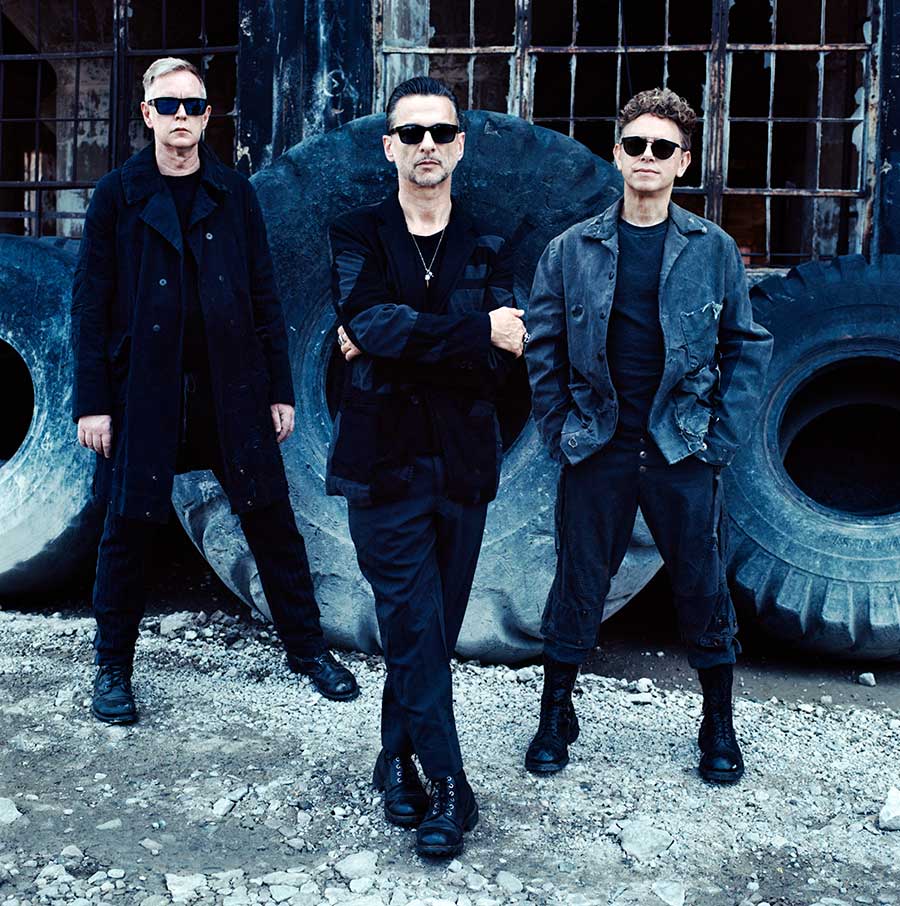 "He was just as helpful when it came to our second album, City. We hoped to get Martin to sing on Overdrive, and Andy volunteered to pass a letter on. Martin was setting up his own studio at the time and the next thing we knew he'd recorded one of the first vocals he did there, for us. Hearing a childhood idol sing on one of our songs was beyond words.
"We'd have happily carried on being on Toast Hawaii, but DM were due to go on tour before our third album, Heartland. Andy said he'd love to release it when the tour was over, but Client had gained momentum and we couldn't afford to wait so long, so instead Heartland came out on a German label, Out Of Line. I've moved away from London and don't see Andy now, but we swap emails. My takeaway from working with him is that Andy is very sensitive and very nurturing. I'm eternally grateful for his help."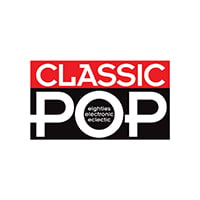 Classic Pop
Classic Pop magazine is the ultimate celebration of great pop and chart music across the decades with in-depth interviews with top artists, features, news and reviews. From pop to indie and new wave to electronic music – it's all here...