The Producers – Nicky Graham
By Andy Jones | September 18, 2022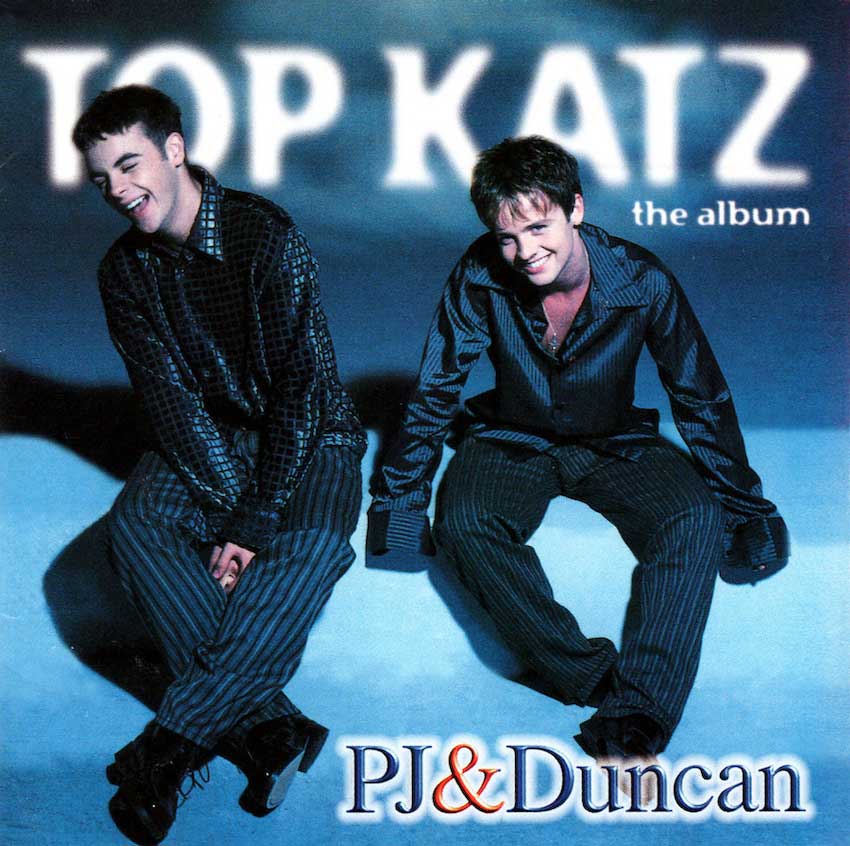 From The Nolans to PJ & Duncan via the mega-successful Bros, producer and songwriter Nicky Graham certainly knows how to score a chart-topping earworm – Yet there's much more to his extraordinary life in pop than hits… By Andy Jones
The writer of Let's Get Ready To Rhumble, the charming Nicky Graham, has just sung that huge 90s hit down the phone to me, plus a line or two from another 80s smash, When Will I Be Famous?
Most songwriters would be happy with that double whammy, but Nicky has written and produced a slew of others for acts as diverse as Let Loose, The Nolans and his own 70s rock bands The End and Tucky Buzzard.
Yet this is just a small part of our pop chat. He's shared the stage with The Beatles, Bill Wyman was his manager, and then there's Nicky Graham: the Spider From Mars.
Memories! he sings down the line – you can't keep a good songwriter from singing, I guess – and it makes you realise that this particular scribe has lived a life most of us couldn't even imagine, let alone aspire to.
Starting with the end…
Nicky's first exposure to music in his native South Africa was to rock'n'roll when he was an impressionable 10 years of age.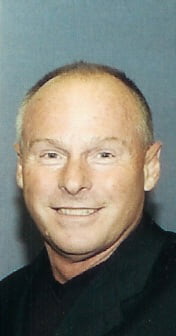 "I persuaded my mum to buy me a guitar and that was it." He pursued the dream by starting his own band, and even an uprooting to the UK didn't stop the ambition. He took to keyboard playing and became an in-demand organ player joining a band called The Innocents.
"We were managed by [film and theatre producer and later Bee Gees manager] Robert Stigwood," Graham says. "We were basically a backing band for any of his artists and we played numerous gigs, including warm-up slots for The Beatles. 
"There would be three or four bands who'd play before them and we'd get to do half an hour. We also met The Rolling Stones and Bill Wyman offered to manage us. He was encouraging us to be more creative, so we left Stigwood and joined Bill's sideline roster of artists. 
"We were called The End and the first thing we did was tour with The Rolling Stones. The compere used to make terrible jokes about starting with The End…"
The End recorded with Stones' producer Glyn Johns and, despite scoring a huge hit in Spain, eventually morphed into the rockier Tucky Buzzard. Wyman managed to get the band a multi-album deal with Capitol Records although Graham would soon find other more off-world pastures.
 "By this time, I had met a new girlfriend, Diana, who would become my wife," says Nicky, and, in another of his pop life's 'which was nice' moments, Diana was the PA to Tony Defries, David Bowie's manager.
Starmen waiting in the sky
"I left Tucky Buzzard and Diana got me a job working in the Bowie office. When David discovered I played piano he said: 'Well you'd better come along and play with us', so I became a Spider on his tour! It was fantastic as he was just on the edge of breaking.
"The Ziggy Stardust album was about to come out, Changes was a minor hit and then Starman was released. 
"There's a lovely clip of me playing Moonage Daydream on YouTube at Dunstable Village Hall around 1972. I'm also in a famous shot of David giving a 'blowjob' to Ronno's [Mick Ronson's] guitar – I'm in the background playing in my plum-coloured shiny suit and yellow boots!"
However, as fondly as Nicky looks back at this time, his overriding memory is how he was thrown out of the band because he managed to upset Angie Bowie! 
"After Bowie I thought 'that's it, I'm not going on the road now. I managed to get a job at Polydor Records. It was the days when there was loads of money sloshing around so they could afford to employ someone to do very little! 
"My job was to welcome visiting stars at Heathrow and make sure they were happy. I met The Osmonds at the time when there were thousands of fans waiting for them on the roof of Terminal 2. I had to make sure that there was plenty of orange juice for them as they didn't drink."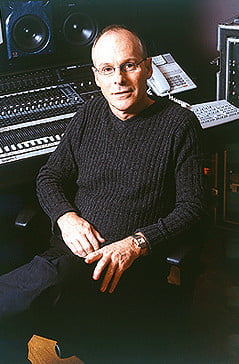 Between trips to Heathrow, Nicky would check out the records released at Polydor and not be afraid to express an opinion or two on them.
"The head of A&R obviously took what I said on board as one day he called and said: 'Do you want to be an A&R man?' I started making records and was then poached by the head of A&R at Columbia/CBS and offered the job of staff producer so was able to make records and collect royalties."
"I'd been writing a lot of songs anyway so it was second nature to me, as was being in the studio, so it was very easy for me to slip into my own productions. I carried on working at CBS until I reached a point where I think I was making more money than the managing director from royalties!
"They said: 'From now on you can't get a royalty, you're just going to get a pay rise', so I decided to go out and be an independent – I quit."
Get ready for fame… again
It turned out to be about the best decision that Nicky would make in an already eventful life as his next discovery was a band called Bros… well, Gloss to be more precise.
"I was talking to Tom Watkins who was managing the Pet Shop Boys about doing some production. Tom had a group called The Hudsons who'd had a song out called One Man's Meat Is Another Man's Poison. 
Tom said to me: 'Why don't we write a song to follow it up?' So we wrote When Will I Be Famous? I got The Hudsons in the studio to do it but they just couldn't follow the tune.
"We had this fantastic song but no one to sing it. Eventually I said to Tom: 'Look, I've found these kids in Lightwater in Surrey called Gloss. They're twins, and with their friend Craig, I think they'd be really good'.
"He fell in love with them immediately and suggested changing their name to Bros believing that they were going to be very famous… and they certainly were – When Will I Be Famous? is still one of my biggest-earning songs.
"The minute we'd done it, though, Tom wanted us to go away and write an album. I just locked myself away and wrote songs for the album [Push] which I think had seven or eight hits [It actually had five]. It was a great time. 
"We did the second Bros album and I was then asked to produce a band called Let Loose who had a massive hit with Crazy For You – and the LP was big, too."
During this period, the BBC got in touch with Phonogram who had released the Let Loose material. They wanted a song for the youth TV show Byker Grove, and its fictitious stars PJ & Duncan – in real life, Ant and Dec – to perform on the show.
Phonogram chose a pop/rap song originally written for Let Loose but not recorded called Tonight I'm Free which they asked Nicky to produce.
"I jumped on a plane to Newcastle and met Ant and Dec, presented the song to them and in the afternoon, we recorded it. It was pretty naff but everyone seemed happy with it apart from Phonogram who hated it!
"I couldn't waste this opportunity, so I bought the record back from Phonogram, rang a friend from Telstar and they put the wheels in motion to release it.
"When the BBC broadcast the episode, all of these kids rushed into Woolies and bought it so Telstar wanted me to write an album. So I wrote [sings] Let's Get Ready To Rhumble, Why Me? and more.
"We had six hits off the album. Let's Get Ready To Rhumble wasn't a big hit at first but then became very cool in student unions, and then they did it on Saturday Night Takeaway so it became a hit again, topping the chart in 2013."
Nicky's current role? Well where else would you fine one of the UK's most successful songwriters? On the board of the Performing Rights Society, a body that helps collect royalty payments for music performances (and songwriters) across the world…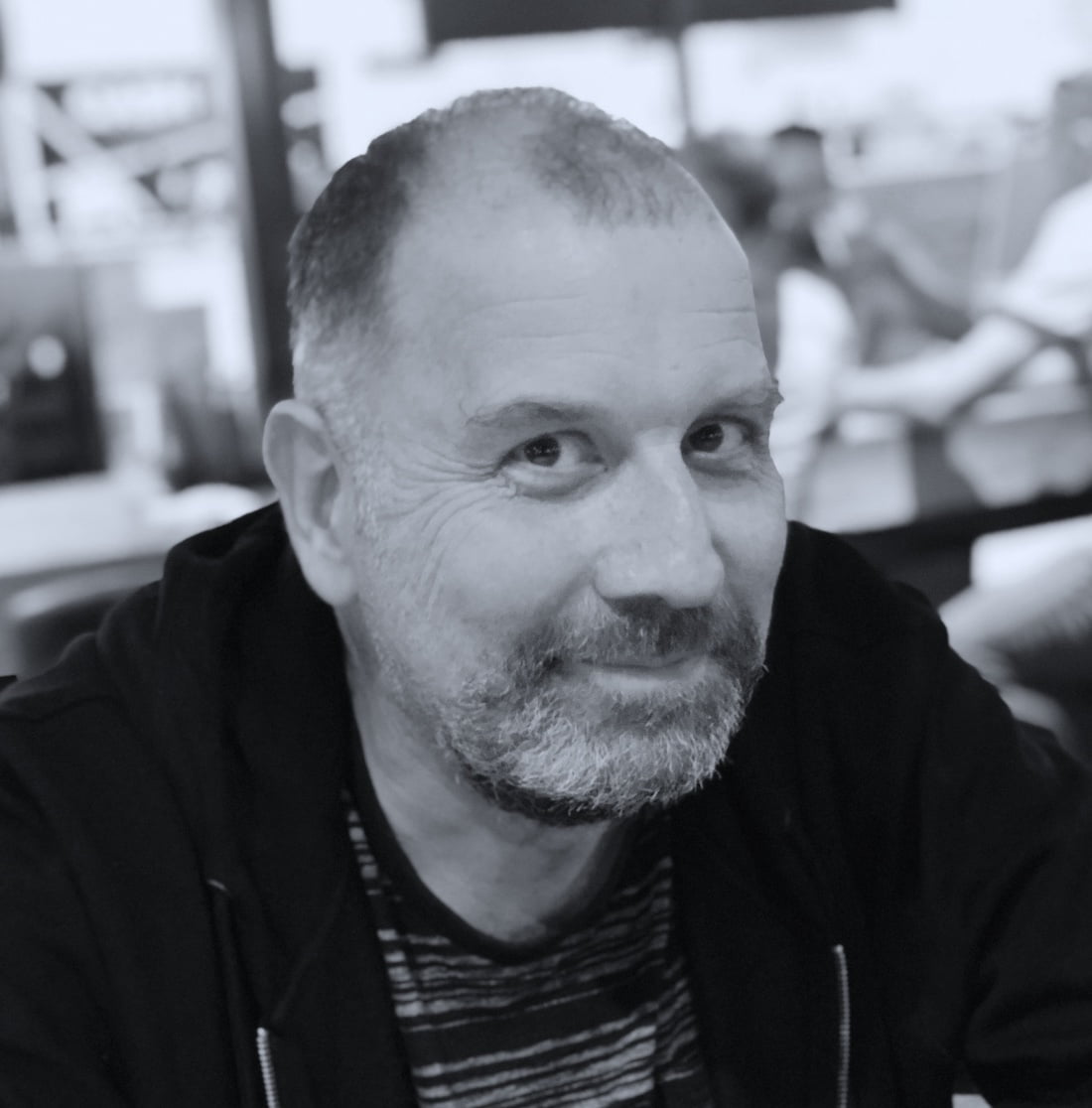 Andy Jones
Andy Jones has been writing for music production magazines and websites for almost as long as the synthesiser has been around. Which is just as well as that is his specialist subject and he loves everything electronic: from 70s Berlin school to 90s old skool, taking in the complete 80s along the way.