Listen to QUINQUIS' cover of Berlin's Take My Breath Away
By Classic Pop | September 7, 2022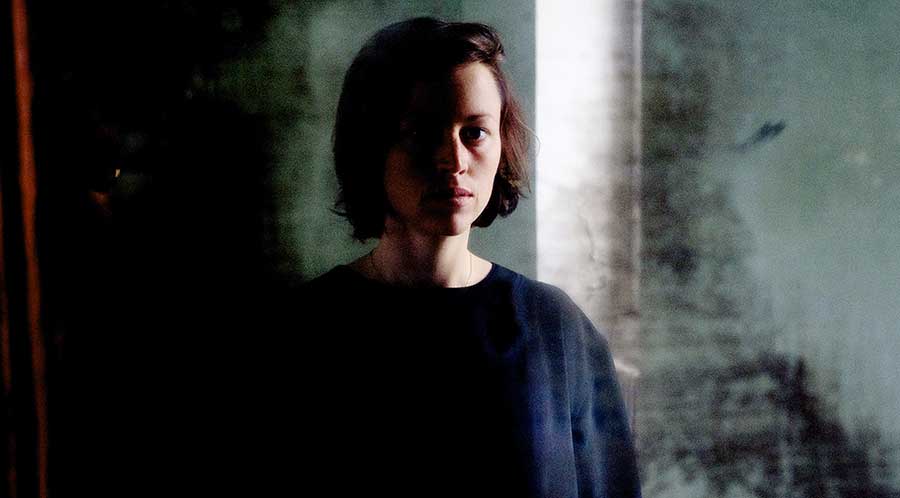 Multidisciplinary Breton artist Émilie Tiersen – aka QUINQUIS – has shared her cover of Berlin's classic Take My Breath Away. 
The track comes from her new six-track EP, AER, out 8 September.
"Recording a cover of Take My Breath Away begun almost as a joke," the singer told Classic Pop. "I was lying on a hospital bed, in the Covid section. I had been evacuated from my island as I couldn't breathe properly.  I spent a week in that hospital room, seeing only doctors as no one was allowed to visit me, obviously.
"I couldn't really talk so I knew it would take a while for me to be able to sing again. I was missing Ushant, that very romantic island where many love stories begun. So at some point, as my worried friends were trying to get some news from me, I just sent them Take My Breath Away and swore, 'If I can recover from this, I'll do a cover of that song.'"
Watch the video for the song here.
The AER EP is the latest release in a busy year for the Breton artist, whose debut album for Mute, SEIM, came out earlier this year. Initially inspired by the birth of her child and a period of intense touring with Yann Tiersen, her own touring in 2022 kicked off with a performance at Sea Change Festival and a series of dates with Algiers before continuing throughout September and October – full details below.
Earlier this summer, Émilie shared two remixes: Phew's remix of Netra Ken and Keeley Forsyth's take on Adkrog. Both tracks were singles from the singer's first album under the name QUINQUIS.
SEIM forges a deep connection to the artist's own culture, history and identity and saw Émilie working with a new sonic palette after several albums released as Tiny Feet. Once these ideas began to mutate into something more musical, she connected with producer and artist Gareth Jones (Sunroof, Liars, Depeche Mode, Apparat).
"The record revealed itself in the back-and-forth Gareth and I had," she says. "It was really unexpected because Gareth and I are quite the opposite – he was the light to my darkness."
QUINQUIS EUROPEAN TOUR – 2022
7 September – Brussels (BE), Cirque Royale – with Yann Tiersen
8 September – London (UK), Roundhouse – with Yann Tiersen
10 September – Berlin (DE), Tempodrom – with Yann Tiersen
12 September – Malmo (SE), Malmo Concert Hall – with Yann Tiersen
13 September – Gothenburg (SE), Pustervik – with Yann Tiersen
15 September – Stockholm (SE), Filadelfia – with Yann Tiersen
16 September – Copenhagen (DK), Vega – with Yann Tiersen
18 September – Paris (FR), La Gaîté Lyrique – with Yann Tiersen
19 September – Paris (FR), La Gaîté Lyrique – with Yann Tiersen
21 September – Roubaix (FR), La Colisee – with Yann Tiersen
22 September – Rouen (FR), Le 106 – with Yann Tiersen
23 September – Nancy (FR), L'autre Canal – with Yann Tiersen
24 September – Dijon (FR), La Vapeur – with Yann Tiersen
27 September – La Rochelle (FR), La Sirene – with Yann Tiersen
28 September – Bordeaux (FR), Krakatoa – with Yann Tiersen
29 September – Toulouse (FR), Le Bikini – with Yann Tiersen
30 September – Clermont-Ferrand (FR), Cooperative de Mai – with Yann Tiersen
1 October – Marseille (FR), Le Moulin – with Yann Tiersen
4 October – Tours (FR), Le Temps Machine – with Yann Tiersen
5 October – Grenoble (FR), La Belle Electrique – with Yann Tiersen
6 October – Strasbourg (FR), La Laiterie – with Yann Tiersen
 Tickets are onsale now: https://www.quinquismusic.com/live
SEIM is out now as a limited edition Dinked Edition with flexi-disc and signed, numbered print; clear vinyl, CD and digitally: https://mute.ffm.to/seim
SEIM TRACKLISTING (STUMM474)
Adkrog
Eñvor
Setu
Run
Mintin
Estren
Netra ken
Ôg
An divare
Te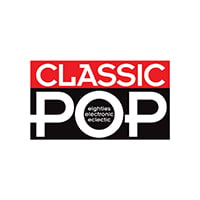 Classic Pop
Classic Pop magazine is the ultimate celebration of great pop and chart music across the decades with in-depth interviews with top artists, features, news and reviews. From pop to indie and new wave to electronic music – it's all here...