In the latest issue, ahead of the Pet Shop Boys' stunning singles boxset SMASH, we have a world exclusive career-spanning interview with Neil Tennant and Chris Lowe that sees them holding court on the current state of pop, their 'all killer no filler' music-making philosophy and much more.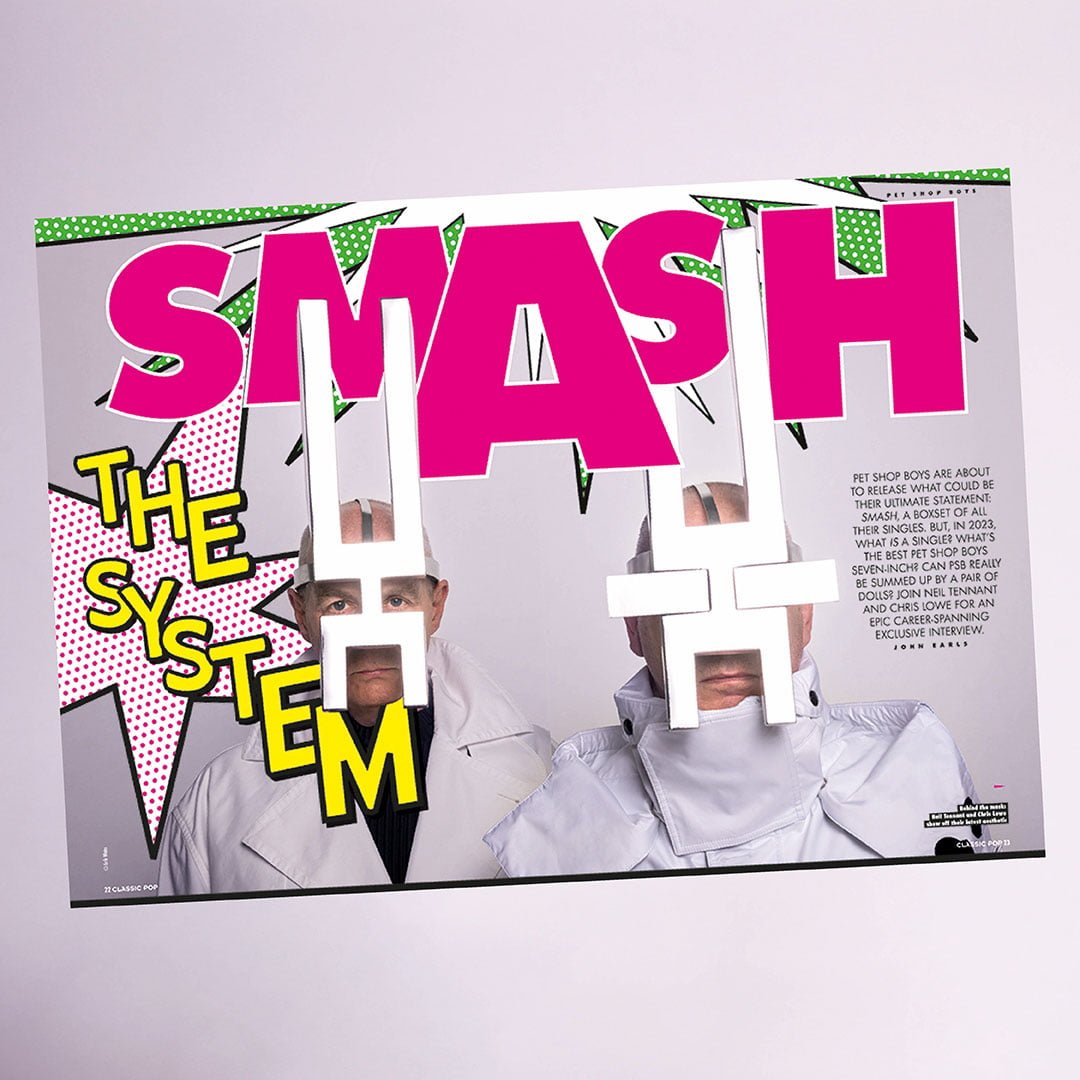 As Ultravox's Quartet gets a deluxe reissue, Midge Ure and Billy Currie take us behind the scenes of their George Martin-produced sixth album and the ever-brilliant Ron and Russell Mael from Sparks reveal all about their caffeine-fuelled latest long-player, The Girl Is Crying In Her Latte.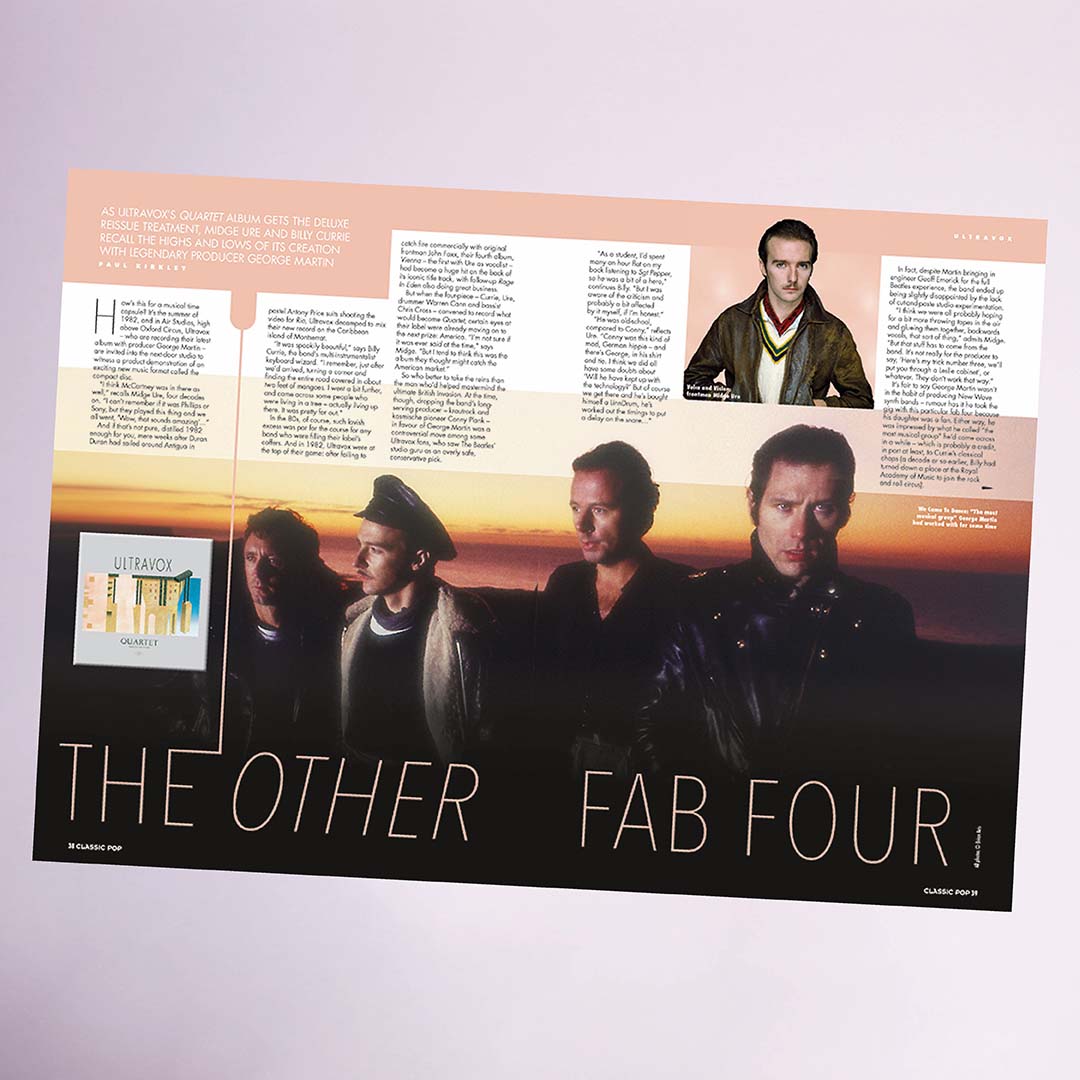 We also catch up with Tracey Thorn and Ben Watt who are back with a bang courtesy of Everything But The Girl's long-awaited reunion LP, Fuse, and our latest classic album is Peter Gabriel 4 aka Melt.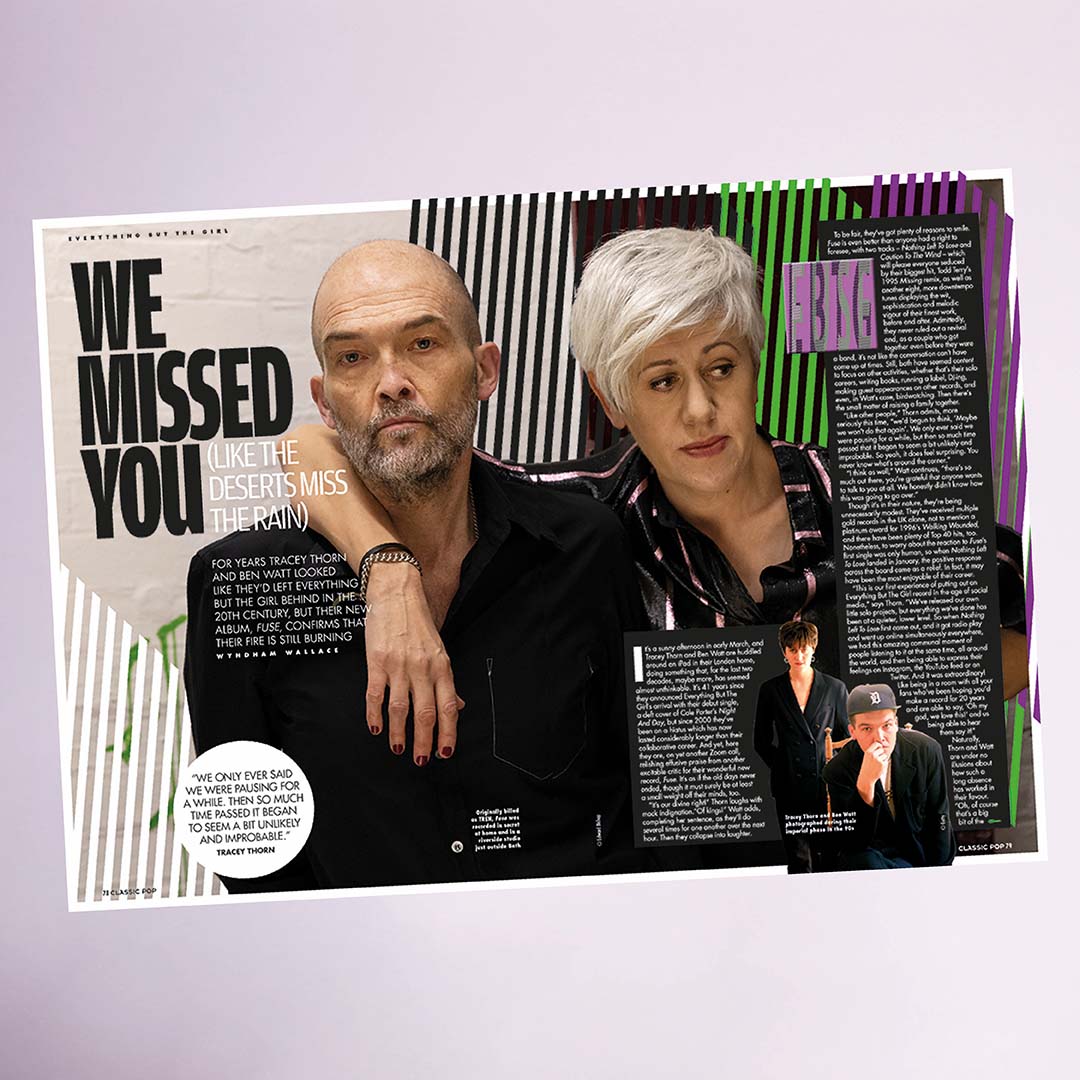 Elsewhere, Classic Pop takes a deep dive into the back catalogue of Madonna for our Album By Album feature and we also turn back the clock to the 90s for a bluffer's guide to Britpop.
Lloyd Cole tells us how his son saved his new album from sounding like 'Bad Macca' and Belinda Carlisle explains how a chance encounter with songwriter Dianne Warren has inspired the former Go-Go to make her first mainstream pop music since the mid-90s.
Get your copy of the new issue of Classic Pop
Order Classic Pop issue 81 online
Get the magazine delivered direct to your door by ordering your copy of Classic Pop issue 81 directly from us today for just £6.99 (inc. P&P) here.
Download the digital edition
Get the digital edition from Pocketmags. Or find the new issue in the Classic Pop app.
Not downloaded the free Classic Pop app yet? Find out more about the app here
Find Classic Pop issue 81 in stores
Available from WH Smith and other outlets priced £6.49. Use our handy Store Locator to find your nearest Classic Pop stockists.
Subscribe to Classic Pop Plus today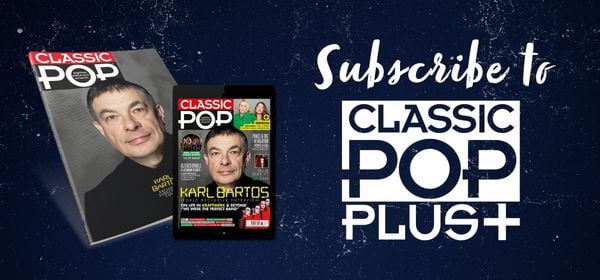 Join Classic Pop Plus and choose between a print or digital subscription
Get every issue of Classic Pop delivered straight to your door, or your device
Enjoy the entire digital issue archive of all past Classic Pop issues since day one
Save 10% on all Classic Pop back issues and Classic Pop Presents specials
Discover other interests with 10% off all other Anthem magazines
Enjoy exclusive subscriber-only covers (print subscription only)
Receive our free e-newsletter every week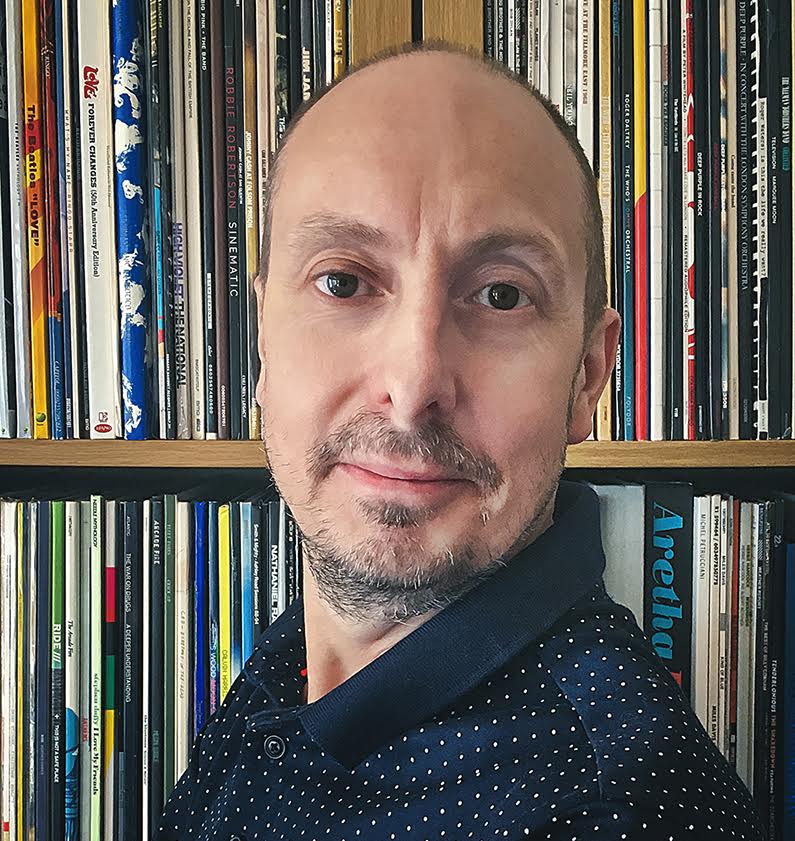 Steve Harnell
Steve Harnell is the Editor of Classic Pop and Vintage Rock magazines. Over the past 25 years he's written about music for magazines and newspapers such as Long Live Vinyl, Record Collector, Total Guitar, Country, Guitar, the Bristol Post and Western Daily Press. During that time, he's interviewed an array of major names including Al Green, John Lydon, Massive Attack and Ian Brown. Apart from his regular work at the helm of Classic Pop and Vintage Rock, he's also edited various special editions of their sister titles, Classic Pop Presents and Vintage Rock Presents.