Suede announce 30th anniversary reissue of self-titled debut
By Classic Pop | April 19, 2023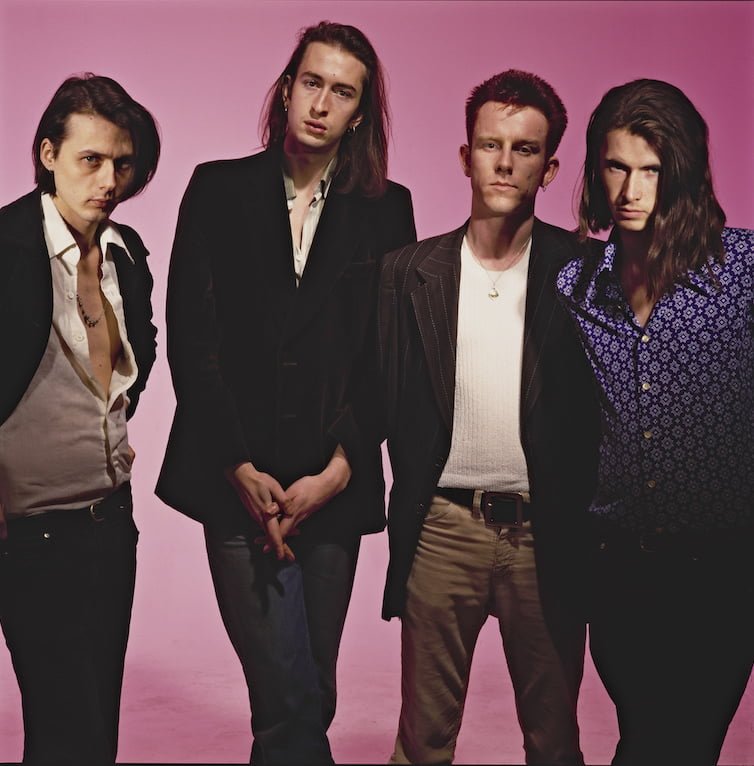 Suede have announced details of a new project titled Suede30.
Due on 7 July 2023, fans can look forward to special limited edition 30th anniversary releases, newly mixed and mastered presenting the band's classic self-titled debut album in the best sounding way possible in 2023. 
Suede's eponymous debut was an instant critical and commercial triumph. Adorned with the iconic image captured by American photographer Tee Corinne, it shot to No.1 in the UK Album Charts upon its release.
Selling over 100,000 copies in its first week, becoming the fastest-selling debut album ever in the UK at that time, Suede also won the prestigious Mercury Music Prize.
Reflecting on the album, frontman Brett Anderson says: "It was a genuinely magical time in my life and one for which I'll always be grateful. It felt incredible being in what I thought was quite probably the most exciting band in the world at the time, making a record which felt like more than just another band making another album." 
Helmed by the album's original producer and long-time Suede collaborator Ed Buller, there will be a Blu-ray audio edition centred on a 5.1 mix and Dolby Atmos treatment created by the musician and producer Steven Wilson; a half-speed master edition pressed on 180g black vinyl; a newly mastered 2CD edition complete with B-sides, the limited edition full album picture disc with newly reimagined bespoke sleeve, and highly collectable 30th anniversary 7" picture discs of the band's first four singles, 'The Drowners' / 'To The Birds', 'Metal Mickey' / 'Where The Pigs Don't Fly', 'Animal Nitrate' / 'The Big Time' and 'So Young' / 'High Rising', each featuring the original cover artwork on the discs.
The news of Suede30 follows the release of Autofiction, Suede's brand new studio album. Debuting at No.2 in the UK Albums Chart in September 2022 and marking Suede's highest charting LP since 1999's Head Music, the album has been universally received as a late-career triumph.
Whilst performing Autofiction in front of tens of thousands of fans at an entirely sold-out and rapturously received UK tour, Suede marked 30 years to the day since the release of their self-titled debut album with a very special surprise set.
Fans at Suede's second sold out night at Manchester's Albert Hall on 29th March 2023 were treated to a rare set list including eight songs from the Suede-era in 'She's Not Dead', 'Breakdown', 'Moving', 'Pantomime Horse', 'Animal Nitrate', 'So Young', 'Metal Mickey' and 'My Insatiable One'.
"So, 30 years ago, this is where it all began," says bassist Mat Osman. "A mixture of the live songs that had won us a following and our first experiments in the studio. Listening back now it still has that sense of wildness, and drama, and possibility of those early days. So young and so gone, indeed!" 
Suede30 will be released on 180g black vinyl LP, x2CD, picture disc and blu-ray editions, all with audio newly mastered by Phil Kinrade at AIR Studios from the original ½" tapes and production masters, overseen and approved by original album producer Ed Buller.
The 2CD Deluxe Gatefold edition of Suede will also include the nine B-sides on a second CD, along with a cover of 'Brass in Pocket', originally recorded for an NME covermount cassette. The two CDs are presented in brand new seven-inch deluxe gatefold packaging, with an eight-page booklet including lyrics and credits.
The black vinyl edition was expertly cut using precision half-speed mastering by Barry Grint at AIR Mastering. Pressed on 180g heavyweight vinyl, housed in a poly-lined inner sleeve, featuring an obi strip and a 4-page booklet insert.
The highly collectible limited edition picture disc LP (limited to 1030 copies world wide) features reimagined exclusive artwork by Paul Khera (a black-on-black spot UV version of the iconic cover), with an exclusive picture disc featuring Brett Anderson's lyrics housed in a deluxe gatefold sleeve featuring gold foil detailing, and a classic Kevin Cummins photograph across the centrefold.
The Blu-ray edition will include a Dolby Atmos Mix, 5.1 Surround Mix and new Stereo Mix, each completed by Steven Wilson, alongside the 1993 Definitive Original Stereo Mix.
The first of four 7" single picture disc releases begins with the one that started it all, 'The Drowners' / 'To The Birds' (30th Anniversary Edition). Originally released in 1992 via Nude Records, the NME and Melody Maker both voted it their Single Of The Year.
All formats are available to pre-order here ahead of global release on 7 July 2023.
For Record Store Day 2023 the band's debut album demos are issued on vinyl for the first time in specially-commissioned sleeve artwork, created by Brett Anderson, which resembles a cassette inlay. The LP includes the original demos of the classic singles The Drowners and Metal Mickey, as well as the album tracks Pantomime Horse, Sleeping Pills and He's Dead, plus B-side To The Birds. Also featured are the outtakes Diesel and the rehearsal room recording Stars On 45. Pressed on 140 gram clear vinyl.
Suede's UK Autofiction tour continues with two nights at London's Brixton Academy on 15th and 16th December, with further activity soon to be announced.
Suede30 2CD Edition tracklist
CD 1: SUEDE
So Young

Animal Nitrate

She's Not Dead

Moving

Pantomime Horse

The Drowners

Sleeping Pills

Breakdown

Metal Mickey

Animal Lover

The Next Life
CD 2: THE B-SIDES
My Insatiable One

To The Birds

He's Dead

Where The Pigs Don't Fly

Painted People

The Big Time

High Rising

Dolly

My Insatiable One [piano version]

Brass In Pocket

Want more from Classic Pop magazine? Get a free digital issue when you sign up to our newsletter!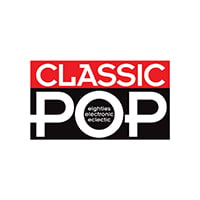 Classic Pop
Classic Pop magazine is the ultimate celebration of great pop and chart music across the decades with in-depth interviews with top artists, features, news and reviews. From pop to indie and new wave to electronic music – it's all here...