Depeche Mode announce new Memento Mori tour dates
By Classic Pop | July 10, 2023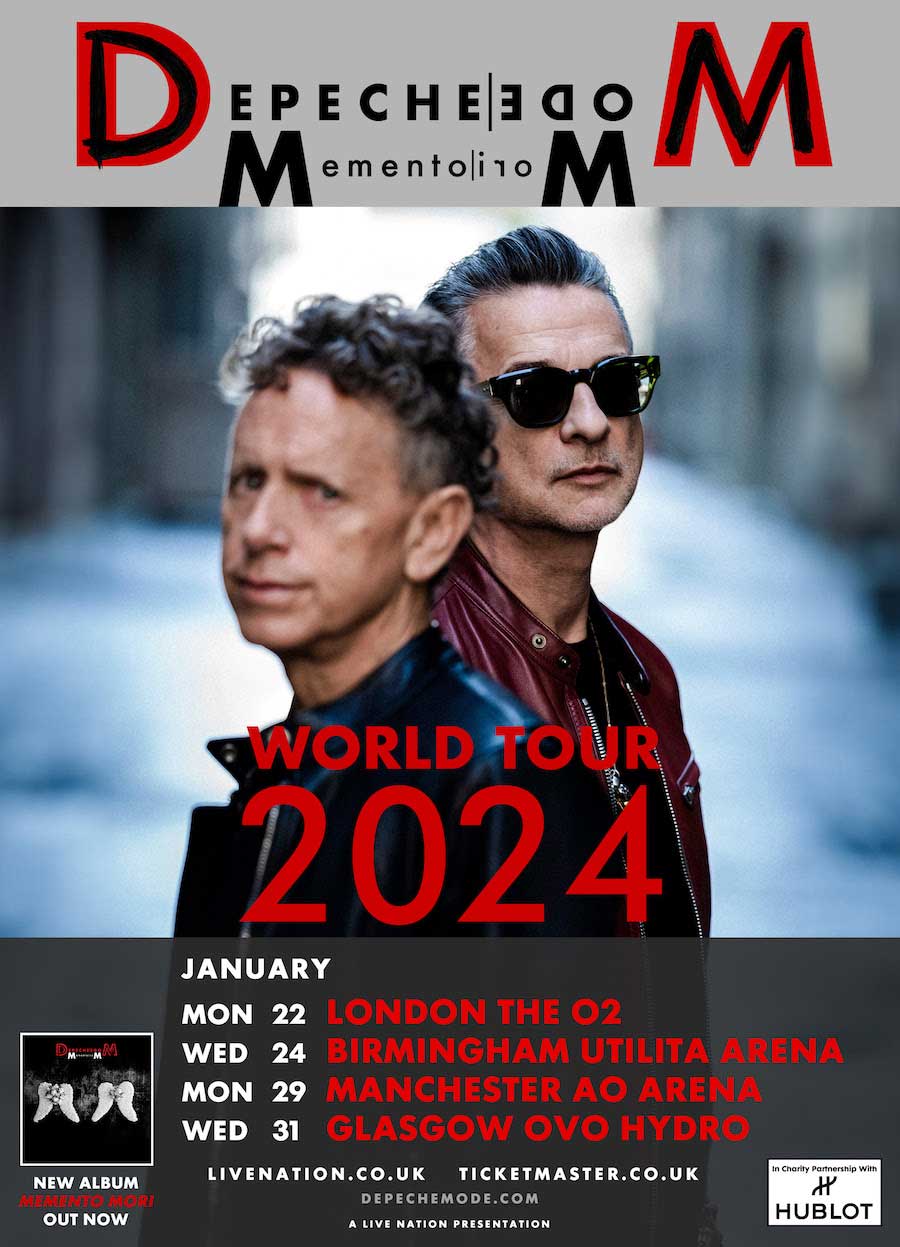 Depeche Mode will bring the Memento Mori Tour back to Europe in 2024.
Following stadium and arena shows across Europe, Mexico, Canada, and the US this summer and autumn, Dave Gahan and Martin Gore have announced 29 new European dates which will extend the tour into 2024. Even more, fans will now have a chance to experience the raw, emotive power of the Memento Mori Tour, hailed by Rolling Stone as "a stunning celebration of life and music."
These new European tour dates begin January 22, 2024, at London's O2 Arena and finish April 5 after multiple nights at Lanxess Arena in Cologne, Germany. 
Along the way on the 22-city tour, the band will also play multiple nights at Berlin's Mercedes-Benz Arena, Paris' Accor Arena, Madrid's Wizink Center, Milan's Mediolanum Forum, and more. 
With over two million tickets already sold, the 110-date Memento Mori Tour is on track to be one of Depeche Mode's largest to date, as well as one of the largest worldwide tours of 2023.
Having sold more than 100 million records and played to more than 35 million fans worldwide, Depeche Mode remains an ever-evolving and singularly influential musical force. Depeche Mode released their critically acclaimed 15th studio album, Memento Mori, on March 24, 2023, alongside the launch of the Memento Mori tour, with the first single Ghosts Again being hailed as "hypnotic" (Rolling Stone) and "a gorgeous, haunting song" (Revolver). 
An indelible inspiration to fans, critics, and artists alike, Depeche Mode continues to forge ahead, with the Memento Mori album and tour representing the opening of the newest chapter of a peerless and ongoing legacy.
On the Memento Mori Tour, Depeche Mode have once again partnered with luxury Swiss watchmaker Hublot to support the band's charity efforts. Around the tour, Hublot and Depeche Mode will be supporting Conservation Collective, a global network of foundations promoting grassroots environmental initiatives, with a special focus on projects aiming to tackle plastic pollution, waste management, and environmental cleanups.
In addition, Depeche Mode will be working with Live Nation's Green Nation team to reduce the use of single-use plastics, improve recycling, and reduce food and other waste on tour and at the venues.
For more details on this partnership and these programs, please visit hublot.depechemode.com
For a full listing of tour dates, on-sale times, and ticket information, please visit depechemode.com.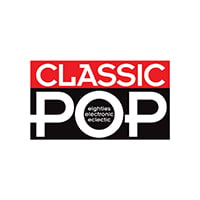 Classic Pop
Classic Pop magazine is the ultimate celebration of great pop and chart music across the decades with in-depth interviews with top artists, features, news and reviews. From pop to indie and new wave to electronic music – it's all here...