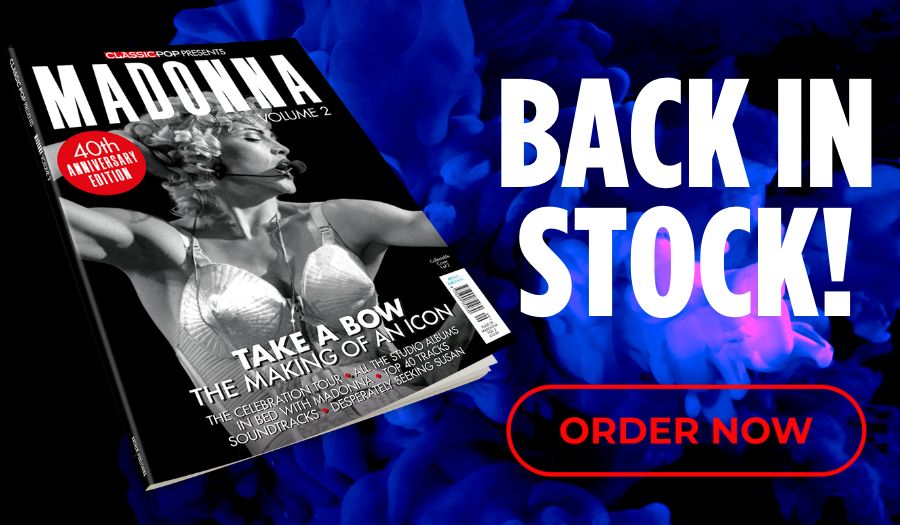 It's been fantastic to see your reaction to our new Madonna issue of Classic Pop Presents, with our black & white cover selling out in just two days! You'll be pleased to know that this cover is now available via Amazon Print on Demand, so now is your chance to grab it if you missed it the first time round.
Read on to find out more about this new issue.
From discovering herself in Michigan to immersing herself in New York's clubland, Madonna made waves from the very start, with a run of hit records that would go on to become classics of the decade. Since those early days, Madonna has become a master of reinvention to deliver a brilliant and diverse catalogue that has filled dance floors while boldly challenging the status quo.
In this special second volume of Classic Pop Presents Madonna, we explore that illustrious career from New York's clubland and on to her rightful place crowned as Queen of Pop, bringing things up to date and previewing her upcoming Celebration tour.
We revisit and review every one of Madonna's studio albums, examine her intimate behind-the-scenes documentary, and speak to Madonna author and expert Matthew Rettenmund. Plus, there are features on her groundbreaking Blond Ambition tour, and we bring you fascinating opinion pieces on her vital relationship with gay culture over the years and her legacy. Plus much more in this special issue!
Rosie Pankhurst