Trevor Horn announces star-studded covers album Echoes – Ancient & Modern
By Classic Pop | September 27, 2023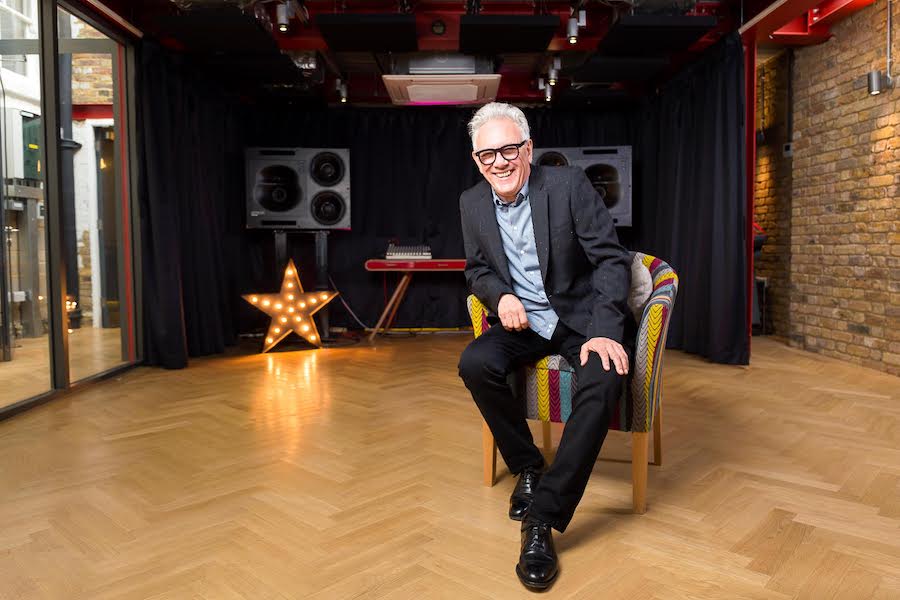 Uber-producer Trevor Horn is to release a star-studded album featuring covers of some of his favourite songs.
Echoes – Ancient & Modern features 11 hits from 1982 to 2012 performed by Marc Almond, Tori Amos, Rick Astley, Andrea Corr, Steve Hogarth, Lady Blackbird, Jack Lukeman, Iggy Pop, Seal, Toyah Willcox & Robert Fripp and Trevor Horn himself.
It's available from 1 December and can be pre-ordered now.
For Echoes – Ancient & Modern, his debut album for Deutsche Grammophon, Horn has taken 11 iconic tracks – from that decade and beyond – and reinvented them with different vocalists and brand-new orchestral arrangements. 
Horn himself sings vocals on a Roxy Music classic as well as producing Marc Almond, Tori Amos, Rick Astley, Andrea Corr, Steve Hogarth, Lady Blackbird, Jack Lukeman, Iggy Pop, Seal and Toyah Wilcox & Robert Fripp in tracks originally performed by Pat Benatar, The Cars, Depeche Mode, Frankie Goes To Hollywood, Billy Idol, Joe Jackson, Grace Jones, Kendrick Lamar, Nirvana and Yes. 
Echoes – Ancient & Modern will be released on CD, vinyl and digitally, accompanied by a booklet including an interview with the producer by his long-time friend and collaborator Paul Morley.
A first single – Grace Jones's Slave to the Rhythm as reimagined by Lady Blackbird – is available now. 
In conversation with Morley, Trevor Horn discusses how he chose the tracks to rework – and the artists to help him transform the familiar into something magical and new. "Finding the right singers was as important as finding the songs, probably more so," he says. "It's an album by me, as a kind of auteur. I'm the artist commissioning other artists rather than them hiring me." 
Horn hasn't just produced Echoes – Ancient & Modern, he sings backing vocals, plays keyboards, bass and/or guitar, and spins musical gold from his fellow instrumentalists, including another old friend, Lol Creme, and a string orchestra. "Building a feeling into a song is a tricky, intangible thing to do," he says. "There are lots of technical and psychological short cuts to recording a song, but none to actually make it feel real. That remains a studio secret."
Aware of a certain expectation that he'll revisit his back catalogue on an album like this, he reworks three of his biggest 80s hits here. Rick Astley's rendition of Yes's US No.1 Owner of a Lonely Heart is newly endowed with a dance groove.
Lady Blackbird takes up the challenge of reinterpreting Grace Jones's Slave to the Rhythm. "She sings it on her own terms," says Horn, "and takes the song somewhere else."
Toyah Wilcox is the vocalist for a 21st-century version of Relax: "The pure joy of Toyah, which also means her husband Robert Fripp and his fantastical guitar, seemed about as wonderfully distant from Frankie Goes To Hollywood as it's possible to get."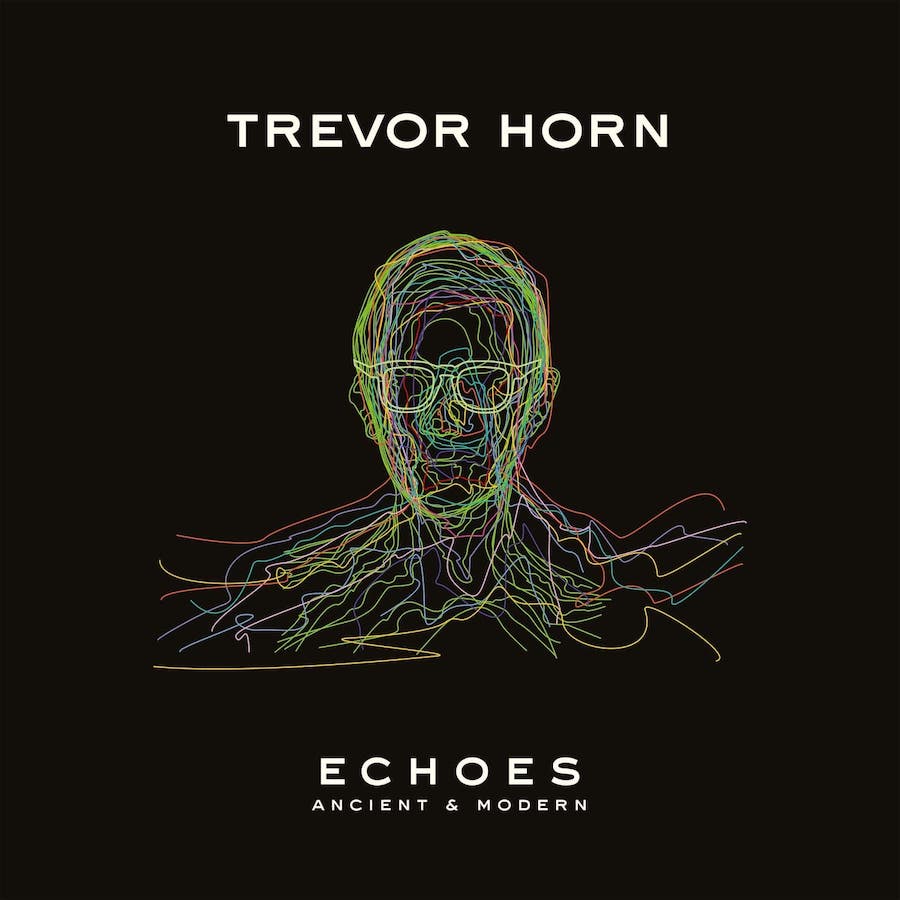 Staying in the early 80s, Horn pairs the "ineffable cool" of Seal with Joe Jackson's Steppin' Out and the "wounded but undefeated" voice of Marc Almond with the Pat Benatar hit Love is a Battlefield.
Marillion lead singer Steve Hogarth sings The Cars' Drive – "It's a sad song," says Horn, "and I tried to make it even sadder."
Meanwhile, Andrea Corr is joined by fellow Irish singer Jack Lukeman to put a very different spin on Billy Idol's White Wedding. 
From the end of the decade, we hear Iggy Pop's version of Depeche Mode's Personal Jesus: "Iggy adds another truth to whatever he does," notes Horn.
Jack Lukeman returns, this time on solo duty, for the album's one 90s original, Nirvana's Smells Like Teen Spirit, and Trevor Horn himself supplies lead vocals in Roxy Music's Avalon of 1982.
He's chosen to end the album with this track: "It's a little like at the end of the show I'm saying this is me – the producer, the band leader, but also the performer – signing off. For now…"
TREVOR HORN PRESENTS ECHOES – ANCIENT & MODERN
Tori Amos – Swimming Pool (Drank) (Kendrick Lamar)
Rick Astley – Owner Of A Lonely Heart (Yes)
Lady Blackbird – Slave To The Rhythm (Grace Jones)
Toyah & Robert Fripp – Relax (Frankie Goes To Hollywood)
Seal – Steppin' Out (Joe Jackson)
Marc Almond – Love Is A Battlefield (Pat Benatar)
Steve Hogarth – Drive (The Cars)
Andrea Corr & Jack Lukeman – White Wedding (Billy Idol)
Iggy Pop – Personal Jesus (Depeche Mode)
Jack Lukeman – Smells Like Teen Spirit (Nirvana)
Trevor Horn – Avalon (Roxy Music)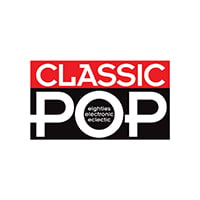 Classic Pop
Classic Pop magazine is the ultimate celebration of great pop and chart music across the decades with in-depth interviews with top artists, features, news and reviews. From pop to indie and new wave to electronic music – it's all here...