Bananarama share new song Feel The Love ahead of Best Of compilation Glorious – The Ultimate Collection
By Classic Pop | October 18, 2023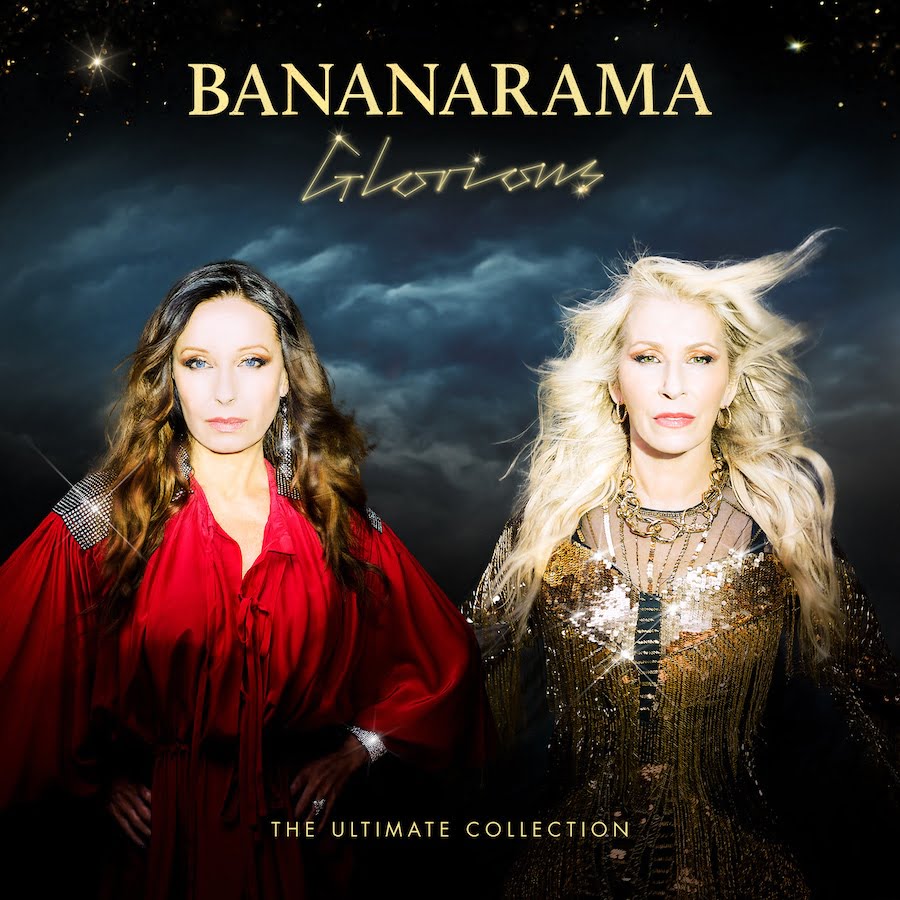 Bananarama are to celebrate their career with the release of a new Best Of compilation, Glorious – The Ultimate Collection on March 8, 2024.
They're launching the album alongside a brand new track, Feel the Love.
Glorious – The Ultimate Collection charts the lives of founder members Sara Dallin and Keren Woodward via their personally curated career highlights.
Sara says: "We wanted this to be a unique collection, a celebration of all the twists and turns in our career. We compiled endless lists of songs, album tracks and hit singles and whittled it down to 40: our favourite tracks from the past four decades.
"Leafing through my early lyric books transported me back to that teenage girl writing poems and scribbles that would eventually be turned into songs. Each track … is a piece of the jigsaw and a connection to me. Together they create the bigger picture, the story of us as artists. It has been one almighty journey."

Keren adds: "At times we have maybe felt that we haven't received the credit, respect, and recognition we deserve, certainly sometimes purely down to the fact we were born female. I feel the collection of songs we have amassed over the last four decades hopefully speak for themselves, so I don't have to.
"Putting the music together for this project… made me realise how much we have achieved and how determined, tenacious, and hardworking we are."
The new single Feel The Love is the perfect hybrid between the classic and contemporary eras of Bananarama with sweeping vocal harmonies, pulsating electro and a typically larger-than-life pop hook.
As Sara notes: "Feel The Love is about believing in yourself, focusing on what you want and not listening to negativity."
Keren continues: "It was a process of making something soaring and uplifting. And we've gone to town with the harmonies, which we love."
Glorious – The Ultimate Collection will be released on collector's triple vinyl and double CD.
Their official store exclusives include a deluxe vinyl and deluxe 3CD edition, both of which are accompanied by a book which features an introduction by broadsheet journalist Fiona Sturges, articles by Sara and Keren, and an in-depth exploration of Bananarama's relationship with fashion and music by writer and trends expert Katie Baron.
It also includes stunning still photography of many ofBananarama's outfits and memorabilia from their personal collections.

Digital formats and the deluxe 3CD edition feature an array of bonus remixes and alternate versions of classics, deep cuts, and recent favourites, with reworks by some of the world's best contemporary producers and DJs including Boys Noize, Krystal Klear, The Reflex, Initial Talk, Luke Million and more.

Fans who pre-order the album from the Official Store will receive exclusive access to a pre-sale for Bananarama's show at the London Palladium on April 3, 2024.
The pre-sale will open on 23 October 2023 at 9am and will remain live until any remaining tickets go on general sale on Wednesday 25 October 2023 at 9am.

Bananarama – Glorious – The Ultimate Collection tracklist:

CD1 / vinyl sides A-C
'Really Saying Something'
'Cruel Summer'
'Robert De Niro's Waiting'
'Venus'
'More Than Physical'
'A Trick of the Night'
'I Heard a Rumour'
'Love in the First Degree'
'Only Your Love'
'Preacher Man'
'I Could Be Persuaded'
'Movin' On' [Disco Chic]
'Last Thing on My Mind' [Electrified]
'Every Shade of Blue'
'Take Me to Your Heart'
'Prove Your Love'
'If'
'Crazy'
'Move in My Direction'
'Look on the Floor (Hypnotic Tango)'
 
CD2 / vinyl sides D-F
'Feel for You'
'Lovebite'
'Love Comes'
'Love Don't Live Here'
'Seventeen'
'Extraordinary'
'Baby It's Christmas'
'Now or Never'
'La La Love'
'Stuff Like That'
'Looking for Someone'
'I'm on Fire'
'It's Gonna Be Alright'
'Favourite'
'Masquerade'
'Forever Young'
'Running With The Night'
'Cruel Summer' (3am Mix)
'Feel The Love'
'Supernova'
 
CD3 Deluxe Edition / digital only
'Robert De Niro's Waiting' (The Reflex Revision)
'Do Not Disturb' (Krystal Klear New Wave Mix)
'Venus' (Boys Noize Rework)
'Only Your Love' (Initial Talk Remix)
'Tripping on Your Love' (Metropolis Mix)
'Now or Never' (Extended Version)
'Tonight' (Bright Light Bright Light Remix)
'Stuff Like That' (Extended Version)
'Velvet Lies' (Luke Million Remix)
10.  'Masquerade' (Castle Elvira Mix)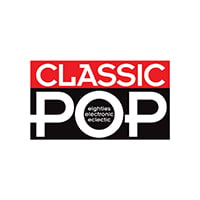 Classic Pop
Classic Pop magazine is the ultimate celebration of great pop and chart music across the decades with in-depth interviews with top artists, features, news and reviews. From pop to indie and new wave to electronic music – it's all here...