Mel & Kim: Kim Appleby interview
By Classic Pop | September 3, 2018
As one half of the truly iconic 80s duo Mel & Kim, Kim Appleby is a part of pop royalty. Now she's back, heading up a BBC Four series called The 80s Pop Road Map with co-presenter Midge Ure. The PWL legend talks us through a life in music. Written by Darren Scott.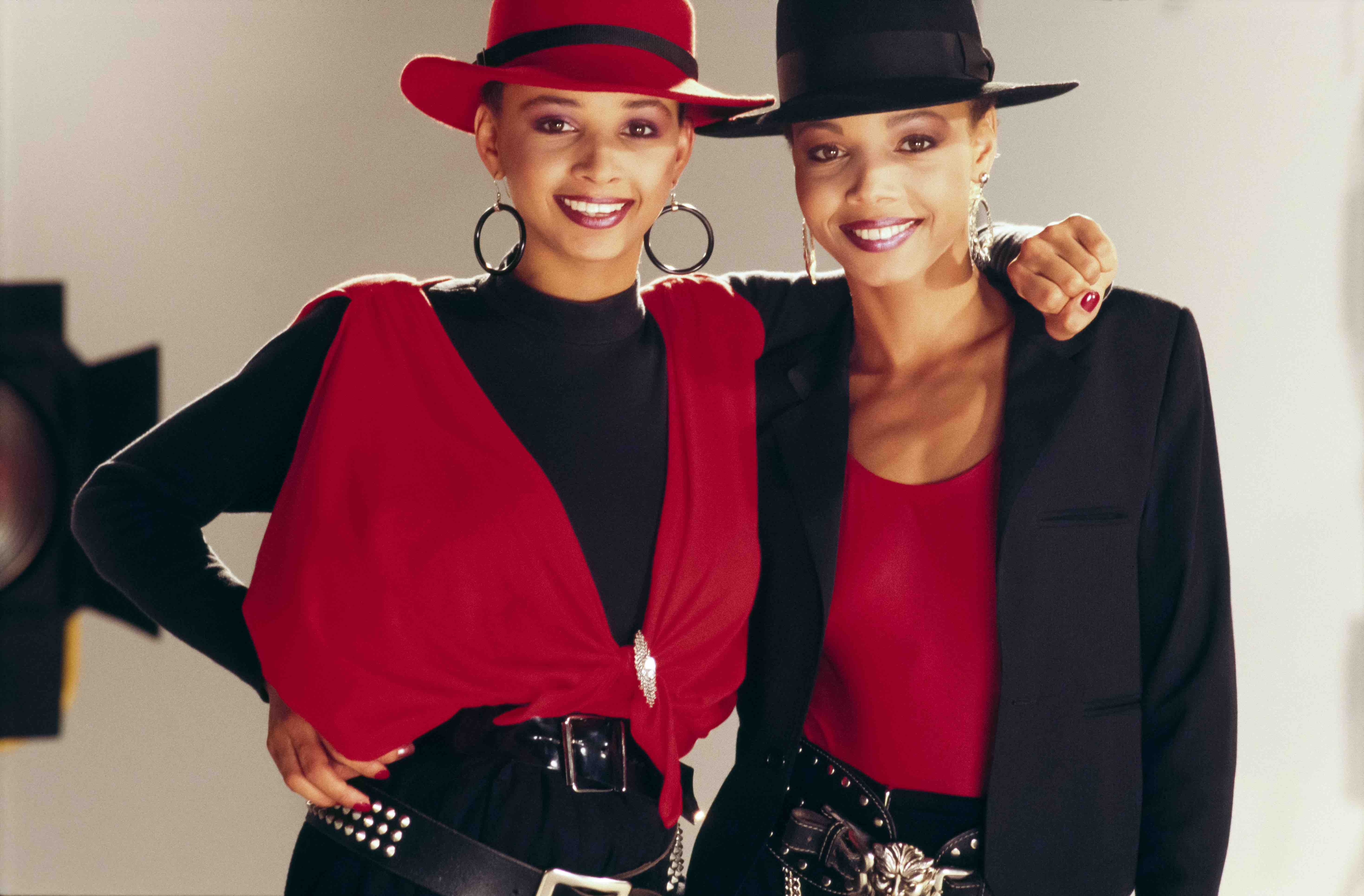 Kim Appleby has been out of the spotlight for a while. In fact, it's been so long, that she doesn't really remember how long. She chuckles when she counts back and figures it out for herself.
"I'm quite a private person and I don't really crave the limelight," she explains. "So it's not important for me to keep the profile out there, I guess." But there's another reason she's turned down numerous interviews, television shows and reality programmes.
"Sometimes I feel that I've said enough about the Mel & Kim story, and what went on there. I just feel that sometimes it becomes quite repetitive."
However, it is a tale that bears repeating, because the Mel & Kim story is pop gold: sisters, from Hackney in London, record a demo in 1985 which lands them a deal with Supreme Records. They are then introduced to the talented up-and-coming producers Stock Aitken and Waterman, who go on to write material specially for them and their personalities…
"What was great was that Mel and I had Mike, Matt and Pete all to ourselves, because they were so unknown," she recalls.
"They'd done the Divine thing, remixed Dead Or Alive, and Pete had something to do with Musical Youth's Pass The Dutchie. It wasn't known as The Hit Factory then either – just PWL. Mel and I were very lucky because all the songs were personalised to us. It was a great time."
She elaborates further on how their first recording session with SAW could've gone quite differently…
"We recorded a track called System, which ended up on the album, and then they took us down the pub. We were streetwise Hackney girls with strong accents and laughs. They were asking us tons of questions about where we lived and what we did.
"We were there with them for a good hour-and-a-half and the story goes that Pete went back to the studio and said: 'scrap that track, we need something tough for these girls' and that's where Showing Out (Get Fresh At The Weekend) came in. The rest all followed like that… songs like F.L.M. – which I think you know doesn't really stand for Fun, Love and Money. That's what I mean when I say that we were very lucky, we had their undivided attention and those songs were written around us."
Special Memories
Sadly, their time was cruelly cut short when, in January 1990, Mel passed away aged 23 from cancer. But, as Kim goes on to suggest, they wouldn't have continued working with the hitmakers. "I think we were probably going to do our own thing at that point," she says.
"We'd discovered that we could do this and that we were pretty good, too. We enjoyed the process so much. By that time we would have gone on to find other producers because the boys seemed so preoccupied. I mean, they really were churning stuff out.
"They were just dominating the charts and there wasn't a week when they didn't have at least one track in the Top 10. I think Mel and I also felt that it had become very samey and we didn't want that. We would never have wanted that for our music because, as I said, it was a very personalised sound.
"It had all become very formulaic, so I'm pretty sure that Mel and I would have wanted to have gone on to work with other producers, or at least experimented with another sound.
"I don't feel like Mel and I were really part of the Hit Factory. That all came about a year or so later. I don't associate Mel and I with it and that's the God's honest truth."
She still has a lot of memorabilia hidden away, including "gold, platinum and triple platinum discs", gloves, hats, jackets and magazine covers. "People ask 'why the discs aren't hanging on the walls?'" Kim says. "It's just not me, to be honest with you. For me, it's my little secret. It's Mel and I's little thing… and I'd like to keep it as Mel and I's little thing… my memories of what we did. I want to keep it close to her and I."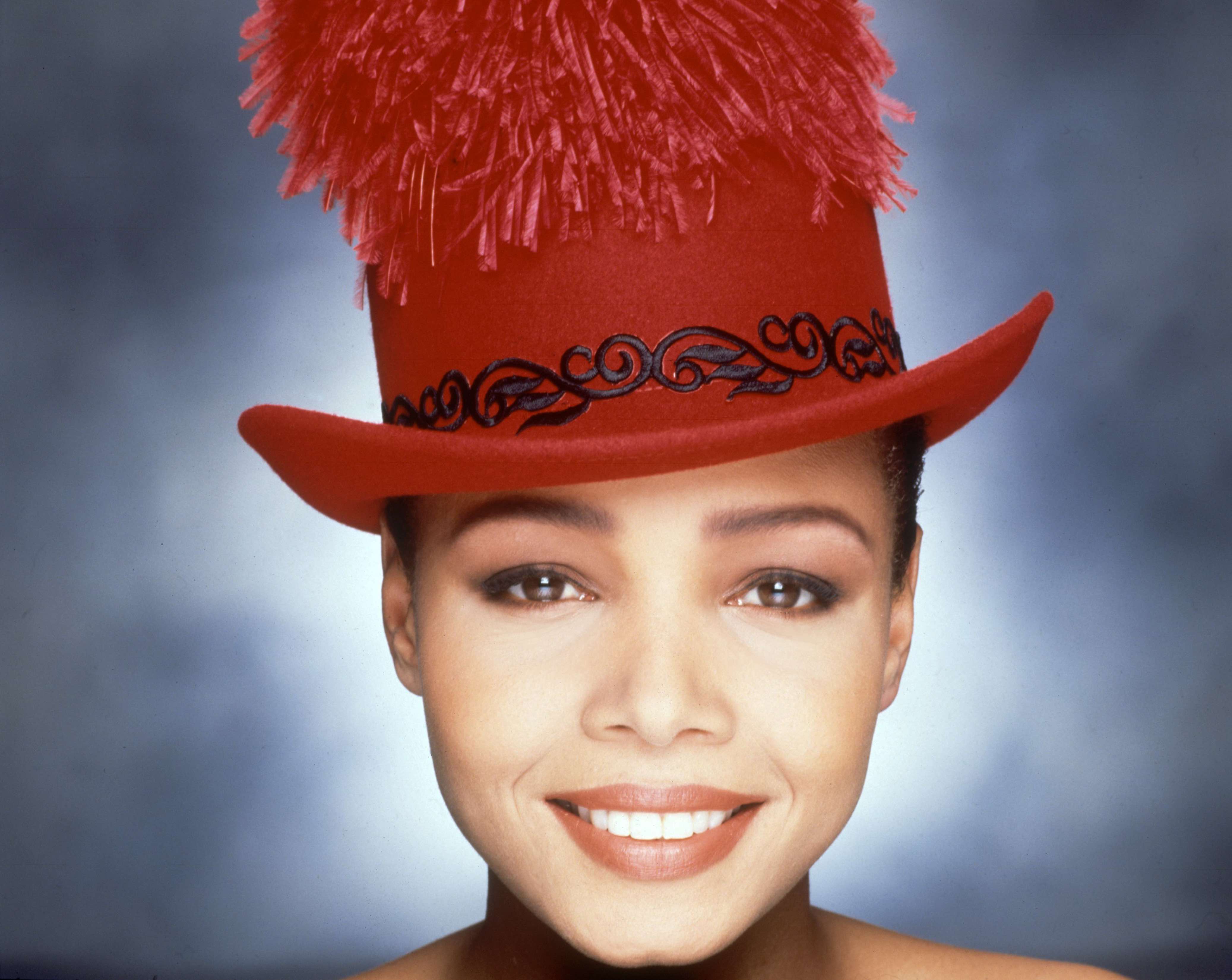 A Break Away
Solo albums, Kim Appleby and Breakaway followed in 1990 and 1993 respectively, and then Kim was rarely to be seen. Until now… "It's a long time, isn't it?" she considers. "I mean, even for me, I can't believe that I've been gone for such a long time. And it was by choice. After Mel passed away, I made the first solo album in her honour. I put so much energy into it and wanted to showcase some of the songs we'd been writing during her illness. By the time of Breakaway I wasn't enjoying it anymore or happy with the way the music was going.
"I wanted to take a rest and collect my thoughts. I was on a personal quest to show the world the legacy she had left behind and didn't really take any time out to grieve. I found it quite lonely. Especially on the road travelling without Melanie. I missed my homelife and decided that I didn't want to be in the limelight."
It's the creative process, writing in particular, that Kim says she enjoys most and continues to do so. Being free of a major label meant she could make her own decisions, "release the odd little dance track here and there" and write for other artists.
How then, did she get involved with the British Academy of Songwriters, Composers And Authors? "In 1991, I was nominated for an Ivor [Novello] in the best contemporary song category for Don't Worry. I lost to Adamski's Killer, and rightly so because it's just an amazing track. Because BASCA do the Ivor Novello's I started to get involved and that's what I did for a number of years, about 15 years, in fact."
Stints in soap operas such as Doctors and The Dream Team followed, along with her own internet radio ("one of the first actually") and travelling abroad. "So I kind of did everything that kept me away from being a pop star basically," she laughs.
"Then, 10 years ago, my mum was diagnosed with an illness and I took time out to care for her. I dedicated a lot of time to looking after my mum, but she sadly passed away in October last year. So, it has all been a bit of a journey, to be honest with you."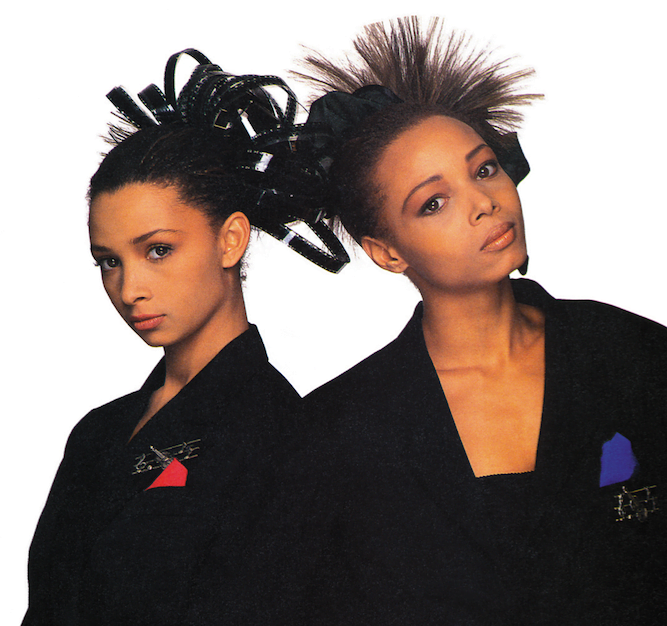 Fresh Start
For the vocals on Where Is Love to be extracted properly, technology had to catch up. It now comes with a host of contemporary mixes, as well as ones that boast the iconic original Mel & Kim sound.
Does this mean there are more unearthed gems out there somewhere?
"No, I think that would be it," Kim says matter-of-factly. "I think that there's nothing else out there featuring the two of us together."
It's a whole other story for solo material… In 2016 the single, What's Not To Love, was due to kickstart things once again. "I wrote 16 tracks with Dominic King in the Pyrenees, and then I had a few remixes done of it, because I wanted to make it sound more contemporary. But then my mum was ill and I put everything on hold and I haven't gone back to it – it's still sitting there and I'm looking for a producer.
"From a songwriting point of view there are some really great tracks. But I guess I'm still a little bit of a reluctant pop star as well."
Why, you may ask, has a reluctant pop star agreed to front a new show on BBC Four? "Because it's music and it's about the 80s," she replies without hesitation. "I think the subject matter is just incredible. I'm going to sound old now, but I think the 80s was an incredible time for creativity right across the board – from music to fashion.
"You'd go out and you'd customise your clothes to try to be different. It was a time when everyone tried to be different and image was everything. It was certainly very close to my heart when I was young."
The show, The 80s Pop Road Map, sees Kim and Midge Ure travelling across Britain to interview other pop stars about why certain sounds came from different parts of the country.
"We visit every area of the country to chart the change in the British music scene and discover musical influences. You had electro coming out of Sheffield, the ska movement in the Midlands, this hybrid country sound coming out of Scotland, dance culture in London and psychedelia coming out of Liverpool.
"It was the days before streaming services and the ability to hold your entire music library in your pocket. A time when UK artists were releasing records and having hits on both sides of the Atlantic. Today Adele, Ed Sheeran and Coldplay, they're the hardcore ones flying the flag for Britain.
"Back then, there really was a British invasion and it was an incredible time. You just felt that it was all there for the taking. Anything was possible if you had the talent and you were creative. It was all there and a really great time."
She says she's enjoyed the experience of working with BBC Four so much that she'd love to do more. "I love music and I know my music. My father came here in the 50s on the Windrush and brought his music with him. I kind of grew up with original ska. So, by the time it got to The Beat and The Selecter, it wasn't a new sound to me.
"What was new to me was the set-up. It was racially diverse and that is what was new to me. Then my mum loved Al Green and there was John Holt and Helen Reddy. I'm very eclectic with my music taste!"
So a less reluctant television presenter then? "Yeah, well, I love talking about music!" she chuckles. "I still love music, I've always loved music. It's part of my DNA. I never want that to change. You got me with the reluctant pop star, haven't you? It's what Tony Swain, from Swain & Jolley, used to call me. At the time I didn't really understand what he meant by being reluctant. But obviously he saw something in me that I didn't – years later I understand what he means."
It seems she's not as opposed to the idea of embracing a dancing nation once more. "I'm sure I will release music, but I want it to be right," she says. "I'm a bit of a perfectionist, and I'm quite hard on myself so I don't want to send just anything out there."
But as well as the fans, there's someone else she wants to get things right for. "I want to do something that I think Melanie would be proud of, too," she explains. "Because Melanie's always at the forefront for me. I really want to get it right for her at these shows this year. I'm giving back to my sister. She has probably been saying for the last 30 years: 'why haven't you gone out there and celebrated us?'"
So, contrary to what Kim might believe, there's still plenty of life, love and tales to be told in the Mel & Kim story yet.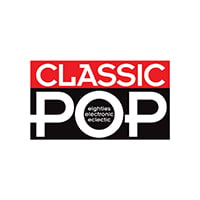 Classic Pop
Classic Pop magazine is the ultimate celebration of great pop and chart music across the decades with in-depth interviews with top artists, features, news and reviews. From pop to indie and new wave to electronic music – it's all here...