Review: Erasure – World Be Live
By Classic Pop | September 19, 2018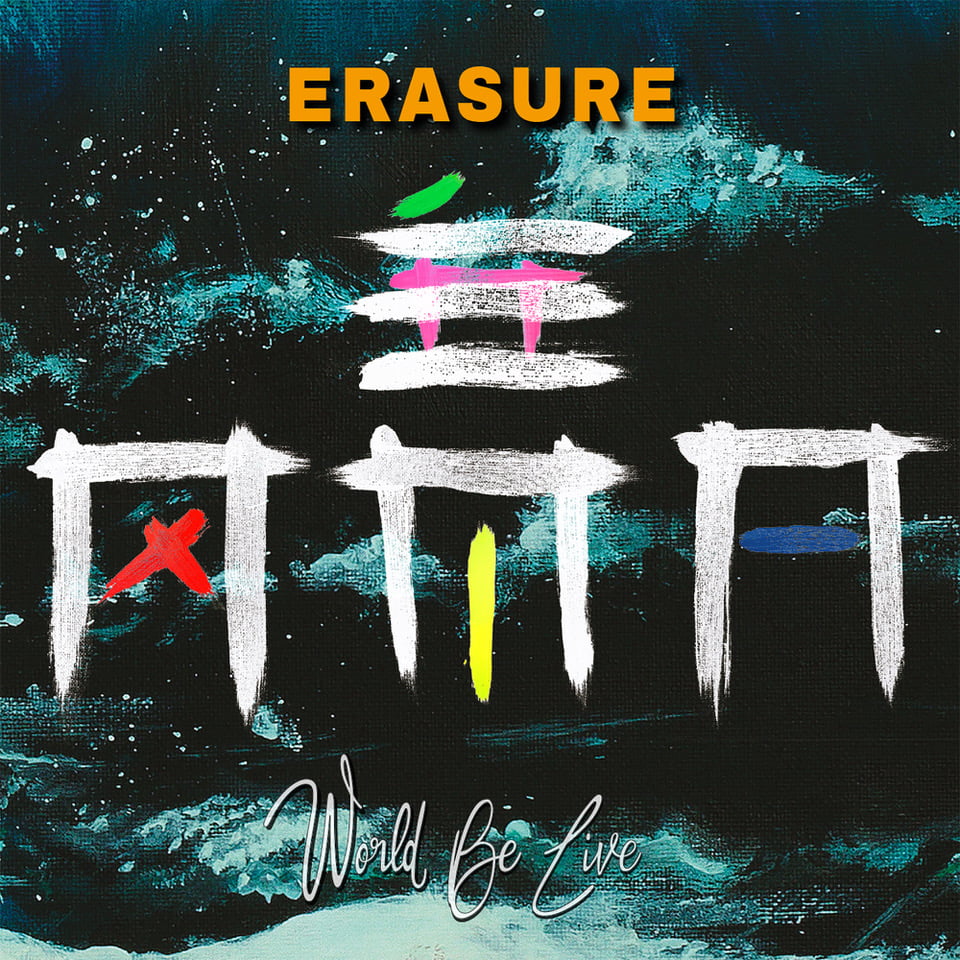 "I used to do my girlfriend's makeup…" says Andy Bell in a surprisingly gruff voice. "When I had a girlfriend," he adds quickly. "Years ago!"
We're barely two songs into this 24-track collection, recorded over two nights at London's Eventim Apollo in February this year, when the singer decides he wants to share tips that he's picked up over the years with this sold-out crowd. "If all else fails," he announces, "dip your head in a bucket of glitter…"
This, arguably, is the secret to Erasure's success. It's not that they're afraid of being serious: their last, often-sombre studio album, 2017's World Be Gone, confirmed this, and it still cracked Britain's Top 10, though admittedly for their first time since 1997.
A version rearranged by postclassical outfit Echo Collective followed, further underlining their thoughtful side.
Still, they've been successfully camping it up since the mid-80s, and tonight's not a solemn occasion. Instead, it's a nostalgic celebration.
To make that even more transparent, Bell draws attention – before a heartfelt version of Sweet Summer Loving, from those two recent albums – that he's dressed up like "Elizabeth Taylor, in Cleopatra the movie, with a little bit of Mrs Slocombe thrown in."
So World Be Live's otherwise unstoppable 90 minutes finds Bell pausing only for more such entertaining interjections, whether introducing Vince Clarke's nephew on guitar for a rousing Just A Little Love, or discussing, before a faithful rendition of 1988's Chains Of Love, the perils of his tights slipping to make him look like Nora Batty.
This honesty, honestly, is charming, as is the fact the recording preserves the moments – like I Love Saturday's start – where his vocal aim isn't strictly true.
Furthermore, along the way to a victorious climax – featuring a dynamic Sometimes and jubilant A Little Respect – they return to their debut single, Who Needs Love (Like That), toss in a reverent cover of Blondie's Atomic and still manage to emerge from the glitter long enough for a poignantly restrained version of Take Me Out Of Myself.
It's abundantly clear, as the World Be… trilogy concludes, that Erasure have lost none of their sparkle.

Written by Wyndham Wallace. Released on Mute Records.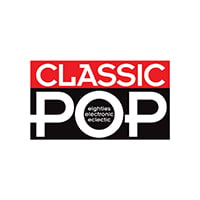 Classic Pop
Classic Pop magazine is the ultimate celebration of great pop and chart music across the decades with in-depth interviews with top artists, features, news and reviews. From pop to indie and new wave to electronic music – it's all here...