Review: Maggie Rogers – Heard In A Past Life
By Classic Pop | February 26, 2019
Who doesn't love a good rags to riches story? America's Maggie Rogers was 'discovered' by Pharrell Williams in 2016, and by the world when video of his reaction to her song Alaska went viral. She's spent the years since preparing this 12 track collection, with appearances on The Tonight Show and Saturday Night Live, and there's no doubt she's got a hell of a voice, plus more than a couple of memorable tunes.
The truth, though, is that Rogers wasn't exactly plucked from nowhere. Brought up in privileged surroundings, she studied at the prestigious Berklee College Of Music, and this isn't even her debut: she'd already self-released two albums by 2014, and recycles some of their tunes here. One doesn't choose one's background, of course, but it's disappointing that, despite Williams' verdict that "You're doing your own thing", Rogers doesn't appear to be especially imaginative.
Opener Give A Little is a dainty, shuffling number with cute synth riffs, and her voice unwinds within Light On's smooth, 80s-flavoured production. Say It slows things down and strips them back, but, alongside On + Off's eccentric grooves, Alaska remains the highlight of this frustratingly generic set.

Written by Wyndham Wallace. Released on Polydor.
*this article contains affiliate links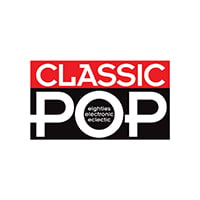 Classic Pop
Classic Pop magazine is the ultimate celebration of great pop and chart music across the decades with in-depth interviews with top artists, features, news and reviews. From pop to indie and new wave to electronic music – it's all here...