The Bristol Sound – How The West Was Won
By Steve Harnell | August 19, 2021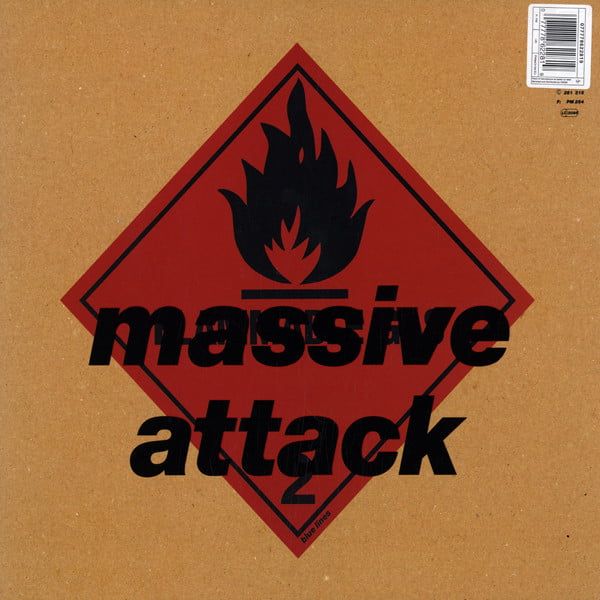 The Bristol Sound is a melting pot of genres that reflects the city's varied cultural cornerstones – and in the 90s, it became a world-beating brand…

Music journalists and cultural commentators love a reductive term to describe complex genres. It's an easy soundbite that can gather multiple strands into an easily digestible single portion.
Does Bristol have a coherent, identifiable sound? Bands and artists from the South West's biggest city have always baulked at the idea but for a portion of the 90s, a whole raft of ground-breaking albums emerged that seemed to have a certain languid commonality.
Much has been made of the relaxed groove of the Bristol Sound, mistakenly ascribing some kind of spliffed-out West Country torpor rather than the reality of it being a natural amalgam of the city's musical roots.
The Bristol Sound is a melting pot of multiple influences – notably the early punk and post-punk scene that birthed Mark Stewart's The Pop Group and Rip, Rig + Panic (featuring a young Neneh Cherry) alongside the city's omnipresent soul, hip hop, reggae and dub.
It's a natural expansion of the beats and bass foundations of hip hop that can add orchestral arrangements, brass, synths and woodwind. In fact, in Bristol, anything goes – as long as it's got a groove.
The Bristol Sound – The wilder side
Bristol's Black community has played a hugely significant part in shaping its nascent sound. St Paul's Carnival, the world-renowned celebration of Caribbean culture that's been the beating heart of the city each summer, has shaped emerging musical talent over the past five decades.
The much-missed DJ Derek spun reggae tunes for 40 years across the city, a hugely influential figure who epitomised Bristol's love of Black music.
Central to the early development of Bristol's new musical stew was The Wild Bunch, a soundsystem modelled on the Bronx crews of DJs Kool Herc, Afrika Bambaataa and Grandmaster Flash that was drawn from the St Paul's, Montpelier and Bishopston districts of the city before eventually morphing into Massive Attack.
With DJs Grant Marshall (Daddy G) and Miles Johnson (DJ Milo) at the helm, local graffiti artist Robert Del Naja (3D) soon joined to MC over their tracks. Also joining the ranks was Andrew Vowles (Mushroom), rapper Willy Wee and asthmatic loose cannon Adrian Thaws (Tricky).
Nellee Hooper, later to produce the likes of Soul II Soul, Madonna and Björk as well as helm Massive Attack's first two studio albums completed the seven-piece collective.
Honing their style via appearances at St Paul's Carnival, all-nighters, warehouse parties and as mainstays at influential Bristol bolthole club The Dug Out in Park Row – its distinctive orange walls and sticky carpets are still wistfully talked about 35 years on by nostalgic locals – The Wild Bunch morphed old school hip hop with electro, reggae and soul influences, but all delivered with a defiantly British flavour. 
Located on the edge of well-to-do Clifton, the club was close to Revolver Records on Clifton Triangle where Grant Marshall once worked. The store was later immortalised in Richard King's acclaimed memoir Original Rockers.
The Wild Bunch's appetite for US hip hop was satiated by Mark Stewart bringing tapes back from his visits Stateside, an injection of unheard material that allowed the Bristol soundsystem to steal a march on their competition.
Equally influential on the Bristol Sound – and often unfairly overlooked in thumbnail retrospectives of the scene – is Smith & Mighty. The duo's breakbeat-led covers of the Bacharach and David soul classics Anyone Who Had A Heart and Walk On By are key tracks in the emerging sound and you can see the duo's influence stamped all over Massive Attack's Blue Lines debut in 1991.
Smith & Mighty also produced the Fresh Four's Funky Drummer-sampling reboot of Rose Royce's Wishing On A Star, a No.4  breakout hit in the autumn of 1989. The Fresh Four's Suv and Krust would later go on to further success as part of Roni Size's Reprazent collective and Bristol's Full Cycle family.
The collective's burgeoning reputation, along with support from Neneh Cherry and The Face magazine, secured The Wild Bunch a trip to Japan in 1987. There, they promptly imploded, with Del Naja returning home early. Hooper and fellow member Miles 'DJ Milo' Johnson signed as The Wild Bunch with Island offshoot 4th & Broadway and released a couple of singles, but the end was nigh.
As The Wild Bunch disintegrated, with founder member DJ Milo choosing to stay on in Japan, 3D, Daddy G and Mushroom regrouped and formed Massive Attack. Underlining the cross-pollination between artists and the spirit of collaboration that featured heavily during the early years of Bristolian music-making, Smith & Mighty co-produced Massive Attack's debut single, Any Love.
With soulful vocals, a funky breakbeat, jazzy samples and Mushroom's turntablism skills, it was an immediate marker of where their new musical project was heading.
As momentum built, Bristol's bands went from underground acclaim to global commercial success via the release of Massive Attack's landmark debut album Blue Lines in April 1991. Neneh Cherry's partner, producer Cameron 'Booga Bear' McVey, was a driving force behind the LP.
Still the set text of Bristol music, it became one of the most influential records of the early 90s with single Unfinished Sympathy boasting a cinematic MTV-friendly promo video that remained on constant rotation.
Speaking in 2010, Robert Del Naja explained: "Massive Attack, like the Wild Bunch before it, has always been about throwing different cultural reference points together which don't fit. We're all very different people personality-wise, and historically our families come from different parts of the city and the world. The alchemy of all that was what made it so interesting. That's not so much the driving force, it's the natural energy that I'm looking for. If it ain't there then I'm bored.
"Grant's more into the DJ and dub element, Mushroom lived and breathed hip hop. I think I was always just up for jamming things together – forcing them into the same box and seeing what leaked out."
Gary Clail with the On-U Sound System had an unlikely Top 10 hit in 1991 with Human Nature, a passionate protest song that railed against bigotry and racial intolerance; LGBT performer Lanah P provided the carnivalesque mid-section. Off the back of it, Clail's album Emotional Hooligan also made the UK Top 40.
As part of the On-U Sound System with Adrian Sherwood, Clail also collaborated with The Pop Group's Mark Stewart. Meanwhile Nellee Hooper, who'd turned heads with his production work on Blue Lines and Soul II Soul's first two studio albums, enjoyed huge success with Bjork's Debut LP in 1993 as well as four tracks on Madonna's Bedtime Stories.
The Bristol Sound – A new minimalism
While Massive Attack were dominating Bristol's music scene, by 1994 Portishead emerged to join them on the world stage.
Named after the Somerset commuter town a short trip down the motorway from its big brother Bristol, the roots of Portishead went back to 1991 when Geoff Barrow met vocalist Beth Gibbons during a coffee break on an Enterprise Allowance course. The duo then hooked up with guitarist Adrian Utley at Coach House Studios in Bristol while laying down their first song, It Could Be Sweet.
As it turned out, Barrow's cratedigging knowledge and songwriting talent as well as his turntable and production skills – he had learnt his tape op stripes working on Blue Lines and co-wrote a song with Neneh Cherry for her 1992 album Homebrew – were a perfect fit for Gibbons' dramatic torch song delivery and Utley's jazz-tinged guitar work.
Portishead's 10-minute art film To Kill A Dead Man presented a band in love with retro spy chic and John Barry's Ipcress File score. Their whole aesthetic, which melded beats with 60s jazz influences, was a ground-breaking addition to the Bristol Sound.
Meanwhile, Massive Attack were to build on the success of Blue Lines with its follow-up three years later, Protection. A Top Five hit in the UK, its title track was a collaboration with Everything But The Girl's Tracey Thorn that would provide another award-winning video.
Essentially an extension of the laid-back grooves of their debut album, Protection was yet another intriguing evolutionary sonic step forward. 3D, Daddy G and Tricky traded verses on standout Karmacoma, and Horace Andy returned for Spying Glass as well as a cheeky live reboot of The Doors' classic Light My Fire.
When Tricky broke ranks and left Massive Attack following the release of Protection, few would have pegged him as a future cornerstone of trip-hop. Yet against the expectations of most his 1995 debut LP Maxinquaye became a pivotal release of the decade, reaching No.3 in the UK charts and making the Knowle West boy an unlikely pop star in the process. 
Speaking to Classic Pop in 2008, Tricky explained that crossing over to mainstream success came totally out of the blue: "That was never my idea. I told my record company that I didn't know if I could be a commercial artist. Then all of a sudden Maxinquaye just went crazy and I became an icon after my first album.
"Usually icons take years to build. It was a lot of pressure. People said things like 'You've changed the face of music'. That's a lot to handle when you're a young kid. I handled it – well, I'm still here, but I made some mistakes along the way. But that's life. I could have handled it better but I don't look back. It is what it is."
In stark contrast to the glacial releases of Massive Attack, Tricky was astonishingly prolific in the five years following his departure from the band. The rapper followed Maxinquaye with three solo albums and the Nearly God side project featuring collaborations with Terry Hall, Neneh Cherry and Alison Moyet before the decade was out.
After several years of being at the heart of its club culture, Bristol once more led the way in taking drum'n' bass overground – and it was with yet another cross-pollinated twisting of the form. Roni Size & Reprazent's debut album in the summer of 1997, New Forms, melded jungle beats with live drums and an upright bass.
Meanwhile, Dummy was followed three years later by the eponymously-titled Portishead LP, a sizeable hit once again on home soil but a record that lacked the 'shock of the new' which had marked their debut. Essentially this was Dummy Vol II, and it would take Portishead another 11 years for them to finally emerge from the shadow of their glorious debut with a more radical reinvention for their album Third.
Massive Attack returned with their third studio LP in 1998. Mezzanine boasted a new, toughened-up guitar sound that worked well in a live context – in effect, they'd supersized the Bristol Sound.
"When Mezzanine came out I remember reading The Face magazine where they called it my first punk album," Del Naja told us in 2010. "They said I'd lost all the soul music sensibilities of Massive Attack and destroyed them in one moment. Protection got tons of stick after Blue Lines. We're not new to that sort of criticism."
In truth, the whole reinvention was driven by 3D's obsession with the band not repeating themselves. "If you're doing something you've done before, there's an overwhelming sense of repetition which eventually kills you," he points out. "The human mind is always hungry for new experiences… I think it's instinctive with us. 
"The thing I've always found exciting is disassembling an idea and pulling it apart. It's that anarchy that I've always loved. I was a bit young for the punk thing, but it informed me dramatically. 
"The collage of things when people turned ideas on their head and forced them into places they shouldn't have been, whether it was storytelling, painting or music, I've always dug that."
Essential Listening
Massive Attack
Blue Lines, April 1991
One of the greatest debut albums of all time, Blue Lines is a perfect encapsulation of Massive Attack's diverse melting pot of influences. From the soulful vocals of Shara Nelson to the reggae authenticity of Horace Andy and Anglocentric hip hop interplay of Five Nation Army, this was a straight-out-of-the-box masterpiece – the lushly orchestrated Unfinished Sympathy is arguably the greatest single of the 90s. Uncluttered production lets the songs breathe; this essentially created the trip-hop genre in one fell swoop. Much imitated, never bettered.
Portishead
Dummy, August 1994
Influenced by hip hop, jazz and 60s spy soundtracks, particularly the work of John Barry and Lalo Schifrin, this debut felt as though it was genuinely breaking new ground. The eerie Theramin-tinged Mysterons set the scene, with Beth Gibbons' emotive vocals laid on top of Geoff Barrow's beats and turntablism as well as Adrian Utley's jazz-inflected guitar. Glory Box sampled Isaac Hayes' Ike's Rap II to glorious effect and Sour Times will still put you through the emotional wringer. A worthy winner of the 1995 Mercury Music Prize. With only three albums in 27 years, for Portishead it's all about quality not quantity.
Tricky
Maxinquaye, February 1995
The sinister, half-whispered, half-rapped murmurings of the man born Adrian Thaws set against the pure, sweet vocals of his then-partner Martina Topley-Bird set the template for the dynamic of much of Tricky's inimitable work over the next quarter of a century. Album opener Overcome included a nod to Massive Attack and his contribution to Karmacoma, while Hell Is Round The Corner recycled the very same Isaac Hayes sample Portishead had utilised on Glory Box. There's a claustrophobic, hemmed-in feel to Tricky's music, something that was dealt with explicitly on Maxinquaye's 1996 follow-up, Pre-Millennium Tension. The playfulness of Public Enemy cover Black Steel was evidence of an artist gleefully screwing with the form, too.
Roni Size & Reprazent
New Forms, June 1997
Drum'n'bass has been an essential component of Bristol's club culture for decades. Another Mercury Prize-winning debut, New Forms melded tough beats with Si John's jazzy basslines (Brown Paper Bag remains Reprazent's trademark track). Portishead's Clive Deamer is behind the drum kit on a record that seamlessly meshes organic and electronic textures. Roni Size with DJ Die, DJ Suv and Krust are the core of Reprazent, topped with the vocal skills of Dynamite MC and Onallee. Size is still an influential figure on the D'n'B scene but this was his moment in the sun.
Massive Attack
Mezzanine, April 1998
3D's post-punk influences began to come to the fore on Massive Attack's third album. Former Blue Aeroplane Angelo Bruschini's caustic overdriven guitars are a highlight throughout a record that works brilliantly on stage. Horace Andy returns for the slow-building menace of Angel and John Holt cover Man Next Door (built on a John Bonham sample of Led Zep's When The Levee Breaks), while The Cocteau Twins' Elizabeth Fraser delivers the timeless Teardrop. Inertia Creeps is an all-time Massive classic. By now, though, the three core members of 3D, Daddy G and Mushroom were beginning to splinter. "Are we a punk band now?" asked the latter of his colleagues. He toured the album, then left. Frustratingly, Mushroom has never released a record since.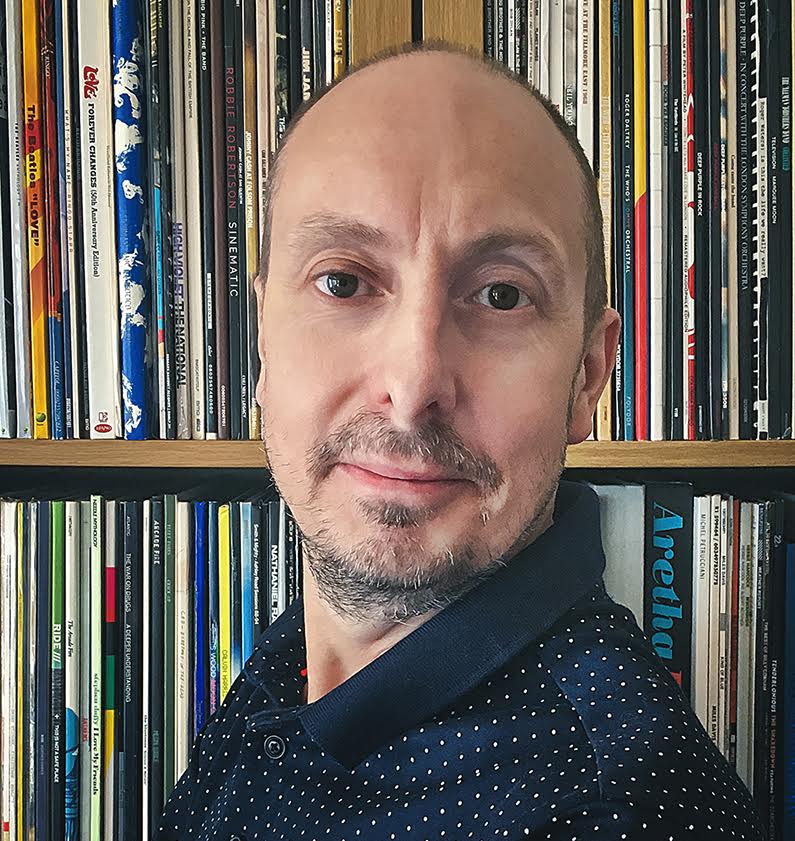 Steve Harnell
Steve Harnell is the Editor of Classic Pop and Vintage Rock magazines. Over the past 25 years he's written about music for magazines and newspapers such as Long Live Vinyl, Record Collector, Total Guitar, Country, Guitar, the Bristol Post and Western Daily Press. During that time, he's interviewed an array of major names including Al Green, John Lydon, Massive Attack and Ian Brown. Apart from his regular work at the helm of Classic Pop and Vintage Rock, he's also edited various special editions of their sister titles, Classic Pop Presents and Vintage Rock Presents.