Tears For Fears new album: release date, tour, and everything you need to know
By Steve O'Brien | January 13, 2022

When is Tears For Fears' new album out?
The new album, Tears For Fears' seventh, will be released on 25 February 2022, via Conchord Records. The Tipping Point will be their first record of new material since 2004's Everybody Loves A Happy Ending.
"Before everything went so right with this album, everything first had to go wrong," says Roland Orzabal. "It took years, but something happens when we put our heads together. We've got this balance, this push-me-pull-you thing – and it works really well."
"If that balance doesn't work on a Tears For Fears album, the whole thing just doesn't work," adds Curt Smith. "To put it in simple terms, a Tears For Fears record and what people perceive to be the sound of Tears For Fears – is the stuff we can both agree on."
You can pre-order the album here. A limited-edition cassette is available for pre-order only through the band's web store and independent retail.
Also, Super Deluxe Edition are offering a special Blu-ray audio edition of The Tipping Point. This disc features immersive Dolby Atmos and 5.1 Surround Sound mixes of the new album, remixed by Steven Wilson. 
What songs will be on The Tipping Point?
We've only heard one song so far from the new album, but the band have released a full tracklisting:
No Small Thing
The Tipping Point
Long, Long, Long Time
Break The Man
My Demons
Rivers Of Mercy
Please Be Happy
Master Plan
End Of Night
Stay
Second single No Small Thing was unveiled on 3 December.
"In early 2020, Curt and I sat down together with just a couple of acoustic guitars," explains Roland about the song. "The first time in decades. We needed a meeting of minds, a coming together psychically. We were literally going back to the drawing board looking for some depth, heart and soul with which to complete our album. Curt came up with this simple folk/country riff, a little bit Dylan, a little bit Johnny Cash, and then we were off. It was the complete opposite of what we had been trying to do for many years – searching for the elusive, modern hit single.
"We felt suddenly unencumbered, free if you like, no longer worrying about the market, about success, but drawing on influences from our childhoods. It was at this point that the whole album started opening up. 'No Small Thing' was the key, the thing that turned a red light green." Roland said.
 "No Small Thing feels like it could have been a song from a 70s or 60s acoustic folk album with how the track starts," adds Curt. "The fact that we felt confident enough to go from there to the end of the song to where it's just absolute mayhem speaks to that sense of freedom, and that's our comfort zone musically."
Third single Break The Man dropped on 13 January and is described by Curt Smith as being "about a strong woman, and breaking the patriarchy. I feel that a lot of the problems we've been having as a country and even worldwide to a certain degree has come from male dominance. It's a song about a woman who is strong enough to break the man. For me, that would be an answer to a lot of the problems in the world – a better male-female balance."
You can buy Break The Man here.
Will Tears For Fears be touring in 2022?
Roland and Curt will kick off a UK tour on Friday 1 July in Shropshire, taking in 16 dates in total. Alison Moyet will support.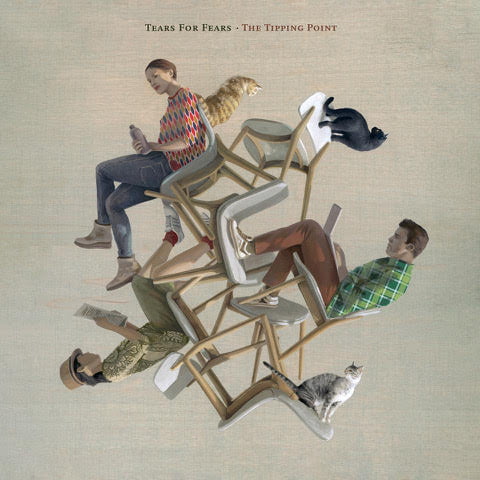 "We couldn't be more excited to start playing concerts again," Smith says. "We've missed seeing our friends on the road around the world and the energy of performing live."
Orzabal add: "We're looking forward to playing our favourites from the new album as well as our classics from throughout the years."
What dates will Tears For Fears be playing in 2022?
July 1st  Telford QEII Arena Telford, Shropshire
July 2nd  Longleat House Warminster, Wiltshire
July 5th  Waddesdon Manor Aylesbury, Buckinghamshire
July 7th  Utilita Arena Newcastle, Newcastle Upon Tyne
July 8th  Floors Castle Kelso, Scotland
July 9th    Lytham Festival Lytham St Annes
July 12th  The Incora County Ground Derby, Derbyshire
July 14th  Leeds Millennium Square Leeds, Yorkshire
July 15th  Warwick Castle   Warwick, Warwickshire
July 16th  Scarborough Open Air Theatre Scarborough
July 19th  Chewton Glen New Milton, Hampshire
July 20th  The Spitfire Ground Canterbury, Kent
July 22nd The 1st Central County Ground Hove, Sussex
July 23rd Cardiff Castle Cardiff, Wales
July 24th Hatfield House Hatfield, Hertfordshire
July 26th Powderham Castle Exeter, Devon
Tickets are on sale here.
THE TIPPING POINT WORLD TOUR 2022: TICKETS ON SALE NOV 19.

UK FANS: Purchase the new special edition pink vinyl pressing by 9PM GMT on Nov 16th to receive a pre-sale code.

See you on the road!https://t.co/ImoFme4YKa pic.twitter.com/oIZeX9vWjg

— Tears for Fears (@tearsforfears) November 12, 2021
What are the dates for Tears For Fears' UK tour?
JULY
Friday 1 – Shropshire, Telford QEII Arena
Saturday 2 – Wiltshire, Longleat House
Tuesday 5 – Buckinghamshire, Waddesdon Manor
Thursday 7 – Newcastle Upon Tyne, Utilita Arena
Friday 8 – Scotland, Floors Castle
Saturday 9 – Lytham St Annes, Lytham Festival
Tuesday 12 – Derbyshire, The Incora County Ground Derby
Thursday 14 – Yorkshire, Leeds Millennium Square
Friday 15 – Warwickshire, Warwick Castle
Saturday 16 – North Yorkshire, Scarborough Open Air Theatre
Tuesday 19 – Hampshire, Chewton Glen
Wednesday 20 – Kent, The Spitfire Ground
Friday 22 – Sussex, The 1st Central County Ground
Saturday 23 – Wales, Cardiff Castle
Sunday 24 – Hertfordshire, Hatfield House
Tuesday 26 – Devon, Powderham Castle
Want more from Classic Pop? Try an issue for only 99p today. Click here for more details.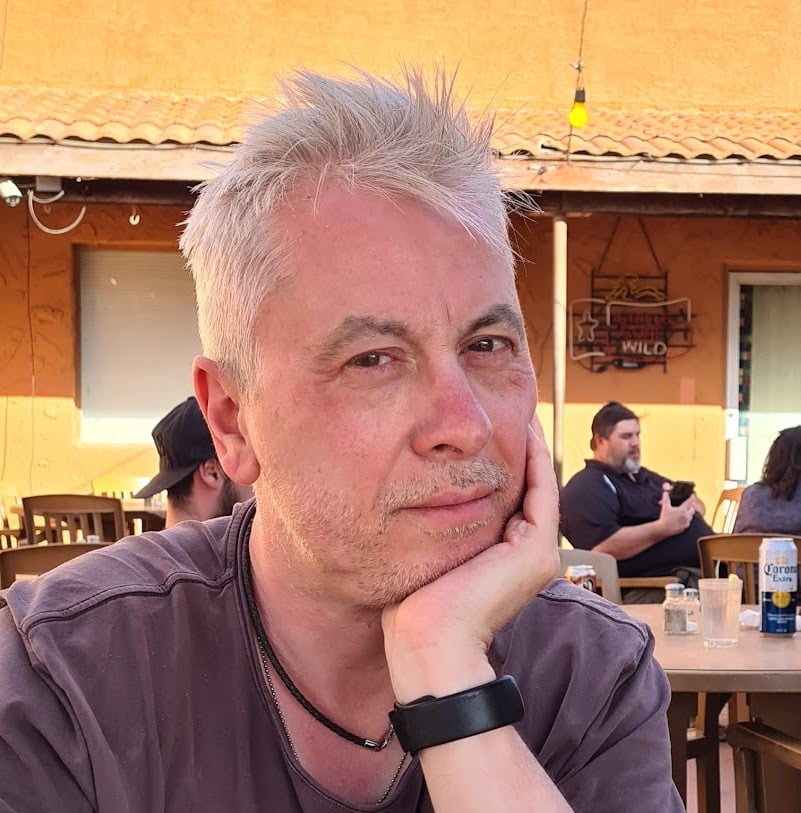 Steve O'Brien
Steve O'Brien is a writer who specialises in music, film and TV. He has written for magazines and websites such as SFX, The Guardian, Radio Times, Esquire, The New Statesman, Digital Spy, Empire, Yours Retro, The New Statesman and MusicRadar. He's written books about Doctor Who and Buffy The Vampire Slayer and has even featured on a BBC4 documentary about Bergerac. Apart from his work on Classic Pop, he also edits CP's sister magazine, Vintage Rock Presents.

www.steveobrienwriter.com