Dexys interview: "The pop thing was fun"
By John Earls | February 23, 2022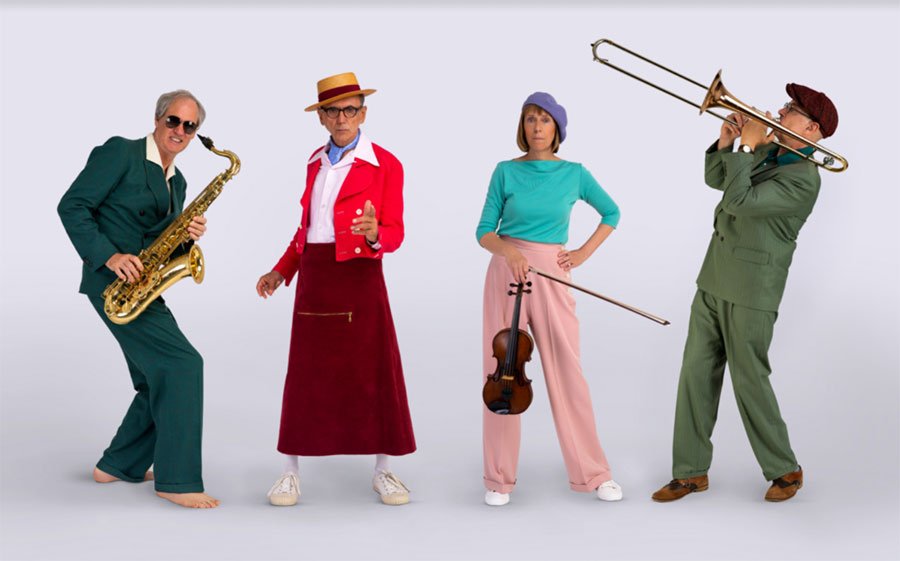 Usually a band averse to nostalgia, the announcement that Dexys are touring their most successful album Too-Rye-Ay for its 40th anniversary was a shock –until it became obvious there's a typically maverick Kevin Rowland move accompanying it. Remixing the original LP allows the singer to finally be at peace with his pop years. Kevin and original Too-Rye-Ay players Helen O'Hara and Big Jim Paterson recall the classic that nearly broke them.
Two years ago, Kevin Rowland was out walking in the park near his East London home when he realised Too-Rye-Ay celebrates its 40th anniversary in 2022. Normally, he wouldn't bother marking such a landmark: "Forty years? That's just a date" is his view. But, aware there'd be public interest if Dexys did something for the occasion, Kevin began plotting.
"I was always bugged by Too-Rye-Ay," the singer admits. "The songs and performances are great, but I always felt the mixes could be better. Come On Eileen and one or two others – Old, Liars A To E and All In All – turned out really well. And even they could be a touch better. It's my most successful album, but it doesn't sound as good as the others. And that bugged me."
Talking to Dexys' manager, Rowland said he'd consider touring Too-Rye-Ay in full – if the album could be remixed from the original masters to sound how Kevin had always envisaged. While promoting the reissue of his solo album My Beauty in 2020, Kevin said he wanted to move away from music altogether. Touring – especially playing songs with a fraught relationship – is a big step. "I wasn't interested in doing anything musically," Kevin acknowledges. "This is all about righting the wrong."
Naturally, Kevin is aware he could sound ungrateful in worrying 40 years later that his most successful work frustrates him so much. But his dissatisfaction with producers Clive Langer and Alan Winstanley's mix has troubled him ever since the album was recorded. "I knew it was great to have the success that album had," he ponders. 
"At the same time, I felt it was a shame. I felt a bit fraudulent promoting Too-Rye-Ay, because I knew straight away it wasn't right. The best you can hope for when you finish an album is that it sounds as good as you can possibly get it at that moment. You feel right when you leave the studio, because you can't get it any better.
"That's when you've done your job, and we had it with every other Dexys album. But we didn't have it with Too-Rye-Ay. I said to the record label, 'This isn't right, can we get some more money to mix it?' They told me they'd spent the budget of £40,000, or whatever it was. The album didn't have the subtleties and dynamics it needed."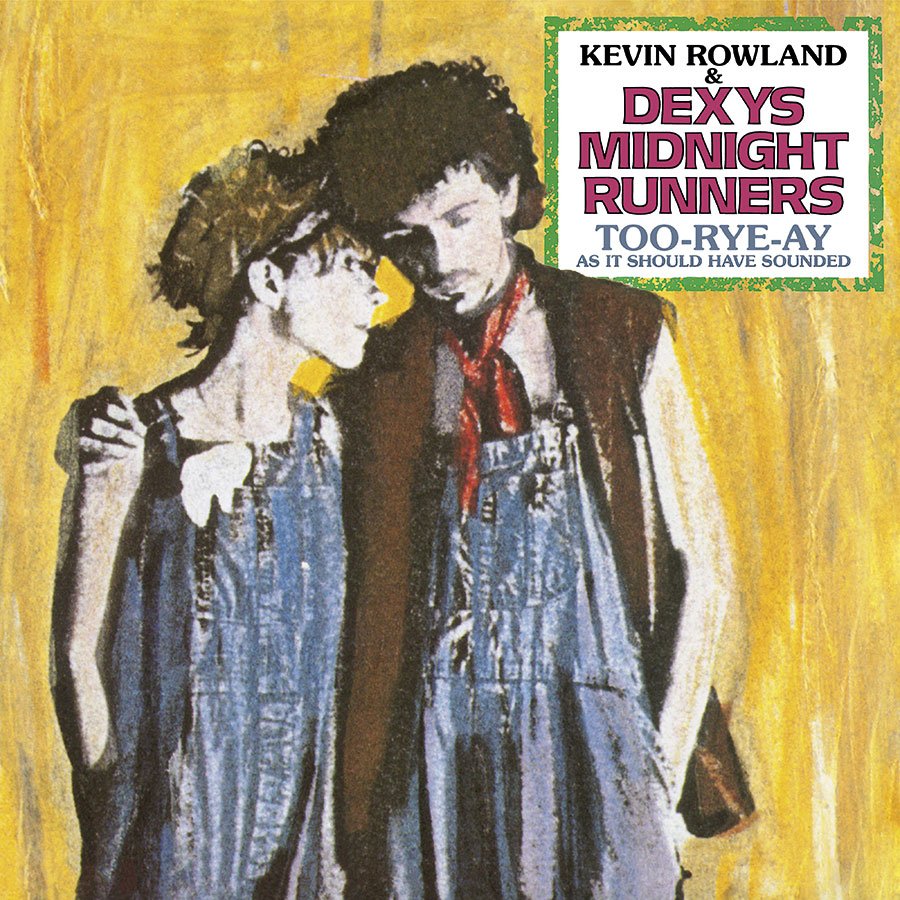 It should be noted Kevin tells the story of Dexys' troubled fame with wry bemusement, rather than anger. He greets Classic Pop at his East London flat. It's compact, but bright and welcoming, as is Kevin. In a red shirt with outsize collar, he's slim and alert, friendly and solicitously asking, "You got everything you need?" before the recorder is on.
Our interview is on Kevin's fifth-floor balcony, with a stunning view over the park where Rowland had his revelation about how to fix Too-Rye-Ay. "I always get a lot of ideas around nature," he smiles. 
The critical acclaim around Dexys' 1980 debut album Searching For The Young Soul Rebels, a No.6 hit, and its chart-topping single Geno suggests the two-year transition to Too-Rye-Ay was seamless. But most of the band left as Kevin wanted a whole new direction, only to see the first result of that change – marauding single Plan B – stall at No.58. Show Me went Top 20 in the UK but Liars A To E failed to chart.
"I was trying to go from instinct," explains Kevin. "But the label were putting pressure on, people were whispering in my ear suggesting this and that, and my manager told me I had to do something really powerful right now. In 1981, he told me, 'Kev, if you don't make it this year, you won't make it next year,' because he thought I was too old at 27."
This was the tense atmosphere Birmingham School Of Music student Helen Bevington walked into when she joined Dexys as violinist. Starting to become established in Bristol's folk scene, Helen abandoned listening to pop when she began studying classical music, as she didn't want any distractions. It's that level of focus that has made Helen a lifelong Dexys ally.
Recommended to Kevin by recently departed guitarist Kevin Archer, Helen began rehearsing with Dexys during her final term. "I could do both because of the energy of youth," laughs Helen, who was joined by fellow violin student Steve Shaw. "We couldn't ask the college if we could play with this pop group, as we knew we wouldn't get permission." 
Helen and Steve immediately became besotted by their new band. "Their dedication and commitment in how they rehearsed was the pop equivalent of classical," Helen believes. "This extraordinary genius was at the top of it all. But the band were on the verge of breaking up when I joined. They hadn't had any hits recently, they were totally broke, it wasn't great at the record company and I later learned the manager had given up on them."
After co-writing the elegant I Couldn't Help It If I Tried on Dexys' debut, trombonist Big Jim Paterson became Kevin's trusted right-hand man, penning all of the original material on Too-Rye-Ay with the frontman.
"Kevin came to my flat and asked: 'I need a songwriting partner. Fancy giving it a go?'" remembers Big Jim, who got his nickname to intimidate the tough crowds who followed Dexys in their early days. "I'd dabbled, but I'd never have considered myself a songwriter." 
A modest, gentle soul, Jim comes alive at Dexys gigs. Kevin says fondly: "Early on in Dexys, when Andy Leek auditioned on keyboards, he told me after checking out a gig, 'Jim stands out more than you. He's the focal point.' That made me up my game on stage. In the room, Jim is the humblest guy ever. But you put him on a stage: wow. He was instantly committed to Dexys. The band means a lot to Jim. He feels it, he loves it."
Jim attributes his shared passion with Kevin to their Celtic backgrounds. He grew up in Portsoy, near Elgin on the Scottish coast. "Our dads are similar," Paterson considers. "They were both hard-working, decent Irish men. I was quite homesick in Dexys, and the Rowlands became my second family. At weekends, I'd put on my Sunday best and babysit Kevin's brothers."

The Celtic Soul Brothers is about Kevin and Jim's friendship, though Jim smiles: "Kevin never told me that until a few years ago."
While Kevin and Jim shaped Too-Rye-Ay's songs at the singer's flat for four hours a night after rehearsals, Helen was completing her studies, having been given the new name of Helen O'Hara by Rowland. "I loved that Kevin's vision wasn't just about the music," says Helen. "Changing our names was theatrical, part of how Kevin looked at what we wore, how we should move on stage. I prefer O'Hara to Bevington, as it's very romantic sounding. It's one reason I've kept it."
Steve Shaw became Steve Brennan; third violinist Roger Huckle became Roger MacDuff. "I'm glad I didn't get 'MacDuff'," laughs Helen.
Bringing in Langer & Winstanley as producers was Dexys' record label Mercury's idea, which Kevin happily accepted. "I was impressed with everything they'd done," he reasons. "They'll say themselves that they were stumped by how tight we were. We'd worked those songs.
"Clive has said to me that, on some albums, you have to do a load of work – and others like Dexys you hardly have to do anything. They had a different approach to me. We were trying to make an album, and they told me when we were putting the songs together, 'Always put your best three songs first.' I said, 'But we're trying to make an album that flows.'" 
He pauses, not wanting to dismiss the producers who'd had huge success with Madness and Elvis Costello. "Those producers were great. I'm not putting them down, there was just a pop approach at the time." 
Couldn't Kevin have explained his worries about the mix while it was happening? "I wasn't able to express it," he sighs. 
"I didn't know why it was wrong. I couldn't say, 'Turn this up' or 'Move this here'. I couldn't put it into words. Clive and Alan would listen to me, but my stock was pretty low at that point. These two guys had made loads of hit singles, and we hadn't had any for a while. Two years was a long time without a hit."
Still, at least Come On Eileen immediately changed everything. OK, not quite. Mercury boss Roger Ames wanted Dexys' cover of Van Morrison's 1972 waltz Jackie Wilson Said as the next single, after the original release of The Celtic Soul Brothers limped to No.45. Despite his recent tarnished run of singles, Kevin knew Come On Eileen was the big song. It was left to Dexys' radio plugger to decide which to release.
"Brad, the plugger, was Roger's mate," Kevin explains. "They were so tight, I thought I had no chance of Brad siding with me. Then Roger played Come On Eileen first, and I thought, 'That's sealed it, Brad will remember the last song more.' But then Brad said, 'Play that first song again' and, halfway through, he went, 'That one.'"
Still, Brad's job looked in jeopardy when Come On Eileen initially moped about the lower reaches of the Top 50. In despair, Kevin told his manager: "I can't write any better songs than that."
Worrying that Dexys really were finished, Kevin pleaded with Brad to see if he could get any more Radio 1 backing. The only DJ to get behind Come On Eileen had been 'Kid' Jensen, whose producer owed Brad a favour. Jensen's additional plays helped the single sneak into the Top 40, triggering a Top Of The Pops appearance. "And then it all kicked off," notes Kevin.
By then, Big Jim had quit, walking out along with fellow horn players Paul Speare and Brian Maurice to form The TKO Horns. Having left, the trio were promptly rehired to work on Too-Rye-Ay as session players. Understandably, it's a complex saga. Jim resented Kevin bringing banjoist Billy Adams and keyboardist Mickey Billingham in as additional co-writers. He'd noticed strings taking over some of the brass section's parts.
"That was all silly of me," he admits. "Also, I drank a lot in those days. That messes your mind up, no question. Little things suddenly felt huge." More substantially, Jim simply missed not having any time with his new girlfriend, Sandra. 
On the day Brian left, Jim packed him off on the train at Birmingham New Street station and walked back to Dexys' rehearsal studio. "I picked up a bottle of vodka and went to the café next door," Jim recalls. "I got really, really pissed, pouring vodka into my coffee. I went back into the rehearsal room, announced, 'Brian is leaving and I'm leaving, too' and stormed out. The next morning, I thought, 'Oh, what have I done?' But I was so stubborn, I decided, 'Sod it, I'm better off without them.'
"Do I regret it? Yes, because I left a band I loved so much. No, because I got to spend more time with Sandra. We've been married for 39 years, and the love of another human being is the most important thing that exists. It didn't do the band any harm and everything worked out in the end." 
The TKO Horns stuck around for the album's launch concert, a Radio 1 Roadshow in Newcastle, before totally departing. "I love Kevin's eye for how Dexys look," says Jim. "The only image I wasn't taken with was the dungarees for Too-Rye-Ay."
Jim is right his departure didn't affect Dexys' success. Come On Eileen spent four weeks at No.1, while Too-Rye-Ay was only kept from the top by the soundtrack of The Kids From Fame. "I was on cloud nine," says Helen. "That success was a high from beginning to end. I was smiling all the time." 
Despite his reservations over the album, Kevin also relished being a pop star. "I enjoyed success for what it was," he considers. "You get carried along with the euphoria of having hits. There were moments of doubt, doing interviews in America and thinking, 'No, this should have been better.' But the pop thing was fun. I liked doing photo sessions for the teenage magazines, because it was bright and positive.
"The tour when we had so many pop fans was an interesting experience. In Glasgow, girls grabbed us as we tried to get in the venue, pulling our hair. It got a bit dangerous, but that was fun in its own way."
Mercury then got their way, insisting on Jackie Wilson Said as the follow-up single.

"I generally think in terms of actors," explains Kevin. "I wanted Dexys to be like Dustin Hoffman, who followed up his first big hit in The Graduate with Midnight Cowboy, a completely different movie, and then doing something different again with Little Big Man. 'Kid' Jensen told me he loved our waltz song, All In All, and that should have followed Come On Eileen. All In All has a much slower, totally different feel. Instead, we re-did Jackie Wilson Said from the album by adding strings on, to make it sound even more like Eileen. That was just stupid."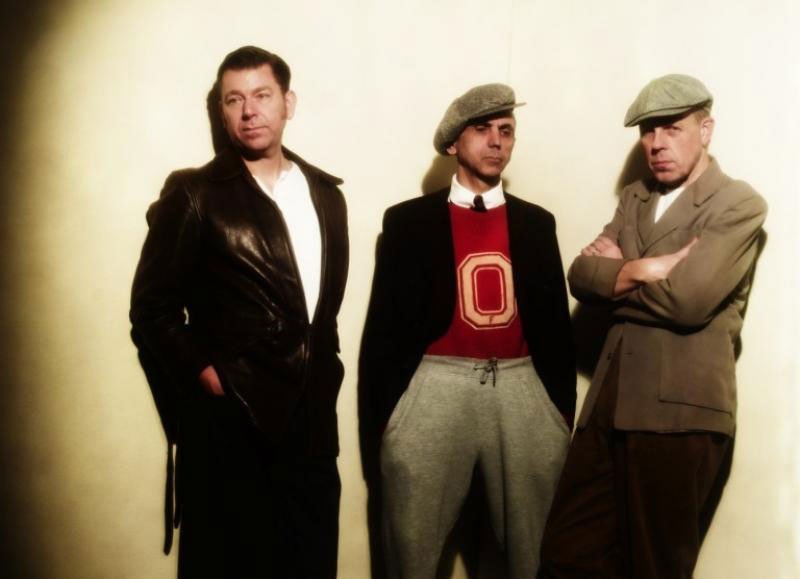 Of course, Come On Eileen is possibly the ultimate wedding song. Has Kevin ever done a knee-slide across the dancefloor to his biggest hit at a wedding disco? "No," he smiles. "People who know me just stare at me, and I want the next three minutes to be over. It was even played at a funeral I was at once."
He pauses. "Actually, there was a company dance when I lived in Brighton 15 years ago. I'd just started dating a woman who worked at American Express, who were having their works do at a hotel on the seafront. Nobody knew I was there and… I didn't really dance, but I watched everyone else dance to it and that was good."
It was three years before another Dexys album, the magnificent but totally hit-free Don't Stand Me Down. That record was the first time Kevin worked with Pete Schwier, who has overseen the mixing of every Dexys albums since. So, Kevin was happy with how Don't Stand Me Down sounds, but it took "two years, day and night" to complete and more line-up changes along the way.
Kevin doesn't rule out revisiting that album, too, but insists legendary soul producer Tom Dowd's sessions should stay unreleased, noting, "Tom Dowd was wrong for us. He was an old guy by that point and his version just wasn't very good."
After My Beauty was released in 1999, Kevin initially reconvened Dexys in 2003. Jim and Helen turned down being part of the line-up. Helen had moved to Kent with her then-husband and young sons Jack and Billy. She retrained as a gardener, working with private clients and also becoming a teaching assistant at her sons' primary school, specialising in helping autistic children.
"I kept my work in Dexys very quiet," says Helen. "I was in a new life. Someone would occasionally say, 'Your face is familiar…' I'd just say, 'Oh, is it?' and leave it at that. I didn't tell some of my friends for years that I'd been in a band."
Jim's post-Dexys life was initially troubled. Having played in a band as passionate as Dexys, he didn't enjoy session musicianship. The drinking which had spurred his departure took hold. "I was smoking a lot of dope, too," he says. "I got fat and lazy. I'd watch Neighbours and Home And Away, the dinnertime and night-time repeats. It was horrible."
He got sober in 1995, crediting Sandra and Kevin for saving him. "When Kevin asked me in 2003, it felt too soon," he admits. "I was tempted to get back, but thought that I could easily fall back into drinking."
Kevin says "Dexys isn't really Dexys without Jim", and he eventually persuaded the trombonist to rejoin once recording began on the band's comeback album One Day I'm Going To Soar in 2011. "I was still a bit scared," Jim reveals. "But I didn't want to let Kevin down again, and I was more excited to do something than I had been for years." 
Helen guested on Women Of Ireland for covers album Let The Record Show a few years later, having initially been persuaded to return to live music by Tanita Tikaram, also the last musician Helen had played with before her new life. O'Hara says her friendship with Kevin is based on honesty, citing the fact he made her audition for Women Of Ireland.
"I totally respect Kevin for doing that," says Helen. "He hadn't heard me play in decades, and I'd have done the same." O'Hara hadn't played violin in 23 years. Jim went 16 years with no trombone before Dexys' call.
Having passed the audition and guested on several shows on the Let The Record Show tour, Helen has joined Kevin and Pete Schwier in mixing the new version of Too-Rye-Ay. "I call Helen 'The Ministry Of Tuning' as she's got such good ears," enthuses Rowland. The new version of the album will be released in September 2022.
"I wear hearing aids so everything sounds different now anyway," laughs Jim. "What I can hear is that the new version is so much livelier." Helen adds: "The beauty of the songs really comes through again. I was so pleased for Kevin, knowing he can hear it sound how he wanted to after 40 years of frustration."
Kevin acknowledges: "I was in tears when I heard the first track Pete sent me, The Celtic Soul Brothers. I thought, 'Now it sounds how it should sound.' It was very emotional. It's clearer, purer and lets the music breathe."
The new version will be called Too-Rye-Ay As It Should Have Sounded. "This is the director's cut and it's how it should have sounded, I think," says Kevin. "But I didn't want the new title to be too aggressive to anyone."
There's one further surprise for Dexys fans: the possibility of a new album. That gorgeous view from Kevin's balcony really has been inspiring. "A few months ago, I thought to myself, 'I wouldn't mind writing a few things,'" says Kevin. "I've surprised myself, working on new songs. I won't say how it's shaping up, but it's different from last time." 
Jim says Kevin has asked him to go through the pile of songs he's written since getting sober. They might revisit unreleased Dexys demos, too. Helen will play in the band if Kevin asks. 
The final word should go to Big Jim Paterson, the only other member of Dexys to play on every album. How has he stayed the course with Kevin's intensity and passion since 1978? "Love," he replies simply. "Love for music, love for Dexys, love for Kevin."
It's been a tough road for Dexys and Too-Rye-Ay, but the love is always there. 
Too-Rye-Ay As It Should Have Sounded will be released on 9 September 2022. Dexys tour the album from 17 September to 2 October 2022. Tickets are on sale now.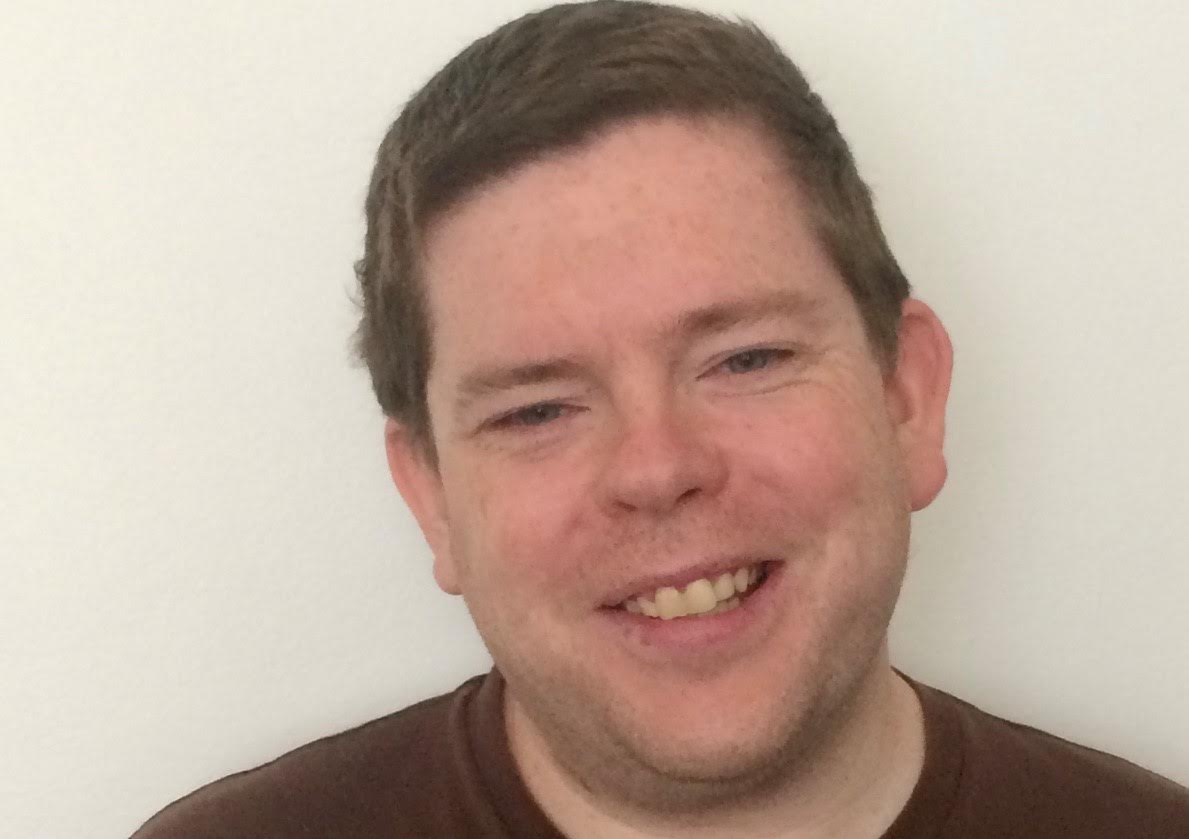 John Earls
Writing for Classic Pop since our first issue, John has been to Adam Ant's house, sworn at by Bob Geldof, touched Johnny Marr's favourite guitar, interviewed Richard Coles on his vicarage bed and serenaded with Last Christmas by Shirlie Kemp. John first specialised in writing about music as editor of Teletext's Planet Sound music column from 2000-09 and now writes about pop for a range of magazines and national newspapers. A Luton Town fan, John also writes about football. His bucket list interviews for the magazine are Grace Jones, Kylie, Siouxsie Sioux and Andrew Ridgeley.