13 of the best Madness songs
By Classic Pop | December 6, 2021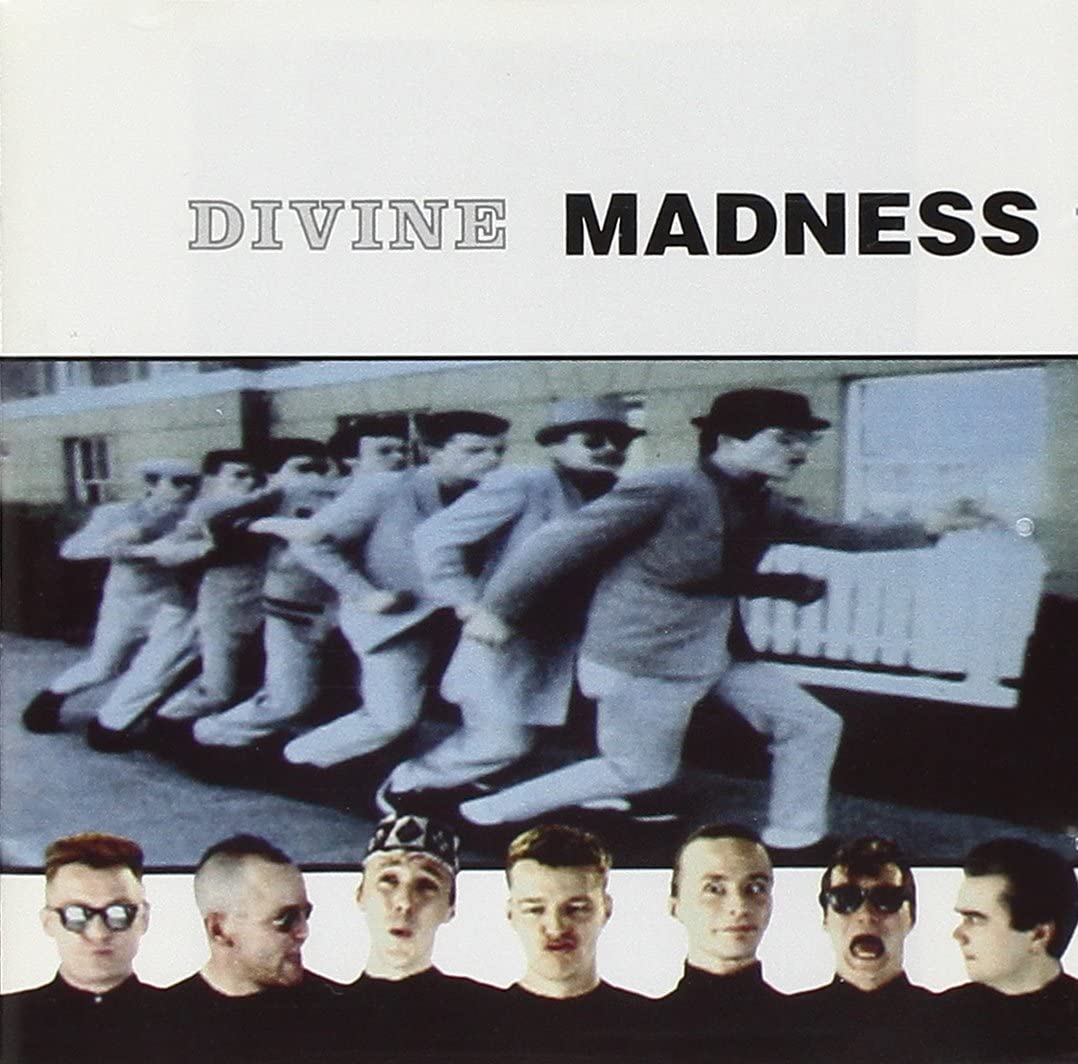 We look back over four decades of top-tier 7″s for our list of the best Madness songs…
Madness have been national treasures in Britain for well over 40 years. Often referred to as the ultimate singles band (since 1979, they've enjoyed 31 Top 40 hits, plus 17 in the Top 10 and one No.1), they've produced 11 studio albums, a film (1981's Take It Or Leave It) and remain, to this day, one of hardest gigging groups in the UK. In 2000, the band received the Ivor Novello Award from the British Academy of Songwriters, Composers and Authors for Outstanding Song Collection.
With so many fantastic tracks to choose from, compiling this list was extremely hard, but we think we've found the best of the best. Tell us what your favourite Nutty Boys track is in the comments section below.
13. It Must Be Love, 1981
Labi Siffre's 1971 hit had been a live favourite of Madness' for a while, before Stiff Records' boss Dave Robinson convinced them to commit to it vinyl. Taking the song away from the original's easy listening vibe, Madness gave it a thoroughly Nutty Boys makeover, aided by producers Clive Langer and Alan Winstanley (the pizzicato strings are a masterstroke). Charting 10 places higher than Siffre's version, the singer gave the cover his blessing by cameoing in the video.
12. Wings Of A Dove, 1983
Eschewing much of the brass that Madness were known for at the time, this standalone 7″ took its cue more from calypso than ska. Suggs and Chas share lead vocals on this effervescent, carnival-like favourite that took the Nuttys to No.2 in the UK and No.1 in Ireland.
11. Night Boat To Cairo, 1980
Often played by Madness as a concert closer, Night Boat To Cairo remains one of the most structurally unusual singles the band ever released. There's no chorus to speak of, instead the lyrics are just one single verse, most likely due to the song being written as an instrumental. Suggs has described the track as "miles of introduction, a couple of verses then miles of instrumental, no chorus and the title isn't even mentioned apart from me shouting it at the beginning. It's an atmosphere with great music and words – of course it is a song, but not a traditional one."
10. Michael Caine, 1984
Not actually about Michael Caine at all, this No.11-charting hit is really about IRA informers. The paranoid figure in the lyrics ("Staring out the window there's nothing he can now do/ All he wanted was to remain sane") is meant to be a 'Supergrass', the name given to informers from the Irish Republican Army who cooperated with the British and who were then offered witness protection. The Caine connection comes from a scene in 1965 thriller The Ipcress File, in which Caine's character, Harry Palmer, is resisting brainwashing by repeating the words "Harry Palmer. My name is Harry Palmer". The actor recorded the line "My name is Michael Caine" specially for the song.
9. Sugar And Spice, 2009
With lyrics like "We bought a flat in Golders Green/ A second hand fridge and a washing machine/ You found a job in Marks and Spencers/ Filling shelves sure it was pretty senseless", this 2009 single was vintage Madness, even if Langer and Winstanley's production was more polished than their 80s collaborations. Criminally, it didn't even chart in the UK, which makes No Sense At All.
8. Embarrassment, 1980
Look beyond the upbeat, sax-driven melody of sixth single Embarrassment and you've got some of Madness' darkest and most pointed lyrics. Penned by saxophonist Lee Thompson, it's inspired by the true-life event of his sister becoming pregnant with a mixed-race baby, the announcement of which led to many members of her family disowning her ("How can you show your face/ When you're a disgrace to the human race?"). It made No.4 in the UK.
7. My Girl, 1979
Written by Mike Barson when the band were still called The North London Invaders, this song appears on their first album and was their third single released. Its honesty and universality (who couldn't emphasise with his lyrics of a relationship breaking down?) propelled it to No.3 on the UK Singles Chart.
6. Cardiac Arrest, 1982
Written by Chas Smash and Chris Foreman, Cardiac Arrest tells the story of a workaholic who suffers a fatal heart attack on his way to work. Though it was the first Madness single since The Prince not to reach the UK Top 10, it's still a belter, with the video featuring Smash suffering a coronary and the rest of the band playing roles of people advising him not to work so hard. The video follows the single version of the song rather than the album version, which ends with a dramatic cut to the sound of a heartbeat, which suddenly stops!
5. Baggy Trousers, 1980
If Pink Floyd's Another Brick In The Wall took was school life by way of If…, Baggy Trousers took was more Grange Hill. A No.3 hit for the the Nutty Boys, it was written by Chris Foreman and Suggs who said of the track, "I was very specifically trying to write a song in the style of Ian Dury, especially the songs he was writing then, which [were] often sort of catalogues of phrases in a constant stream." The video, which memorably depicted the band's saxophone player, Lee Thompson, flying through the air for his solo, was filmed at the Kentish Town C of E primary school on Islip Street.
4. The Liberty Of Norton Folgate, 2009
The title track of Madness' late-period masterpiece from 2009 is an epic by their standards. Clocking in at over 10 minutes, it's a sprawling history of a corner of London that, until 1990, was a 'liberty', meaning it had virtual independence from the rest of the capital. As close as the Nuttys have ever come to composing a mini-opera, it served to show how the by then 33-year-old band could marry that early Madness sound with an evermore sophisticated musicality.
3. One Step Beyond, 1979
Madness' second ever single was a cover of a 1964 B-side from their hero Prince Buster. Keeping the same basic structure, but speeding up the tempo, Madness' version kicks off with Chas Smash telling us to "Don't watch that, watch this!", which is actually pilfered from another Prince Buster number, Scorcher. According to co-producer Alan Winstanley, the released version was a rough mix, created by taking the original one minute 10 second instrumental and repeating it, with the second half treated with an Eventide harmonizer. Winstanley and Clive Langer intended to remix the song but found that the double-length rough mix had already been sent for mastering before they had a chance to do it.
2. Our House, 1982
Released as the lead single from Madness' fourth studio LP, The Rise & Fall, in November 1982, Our House won the band a Best Pop Song gong at the 1983 Ivor Novello Awards. A Top 5 hit in the UK, the video is one of Madness' most memorable, featuring the band playing a working class family straight out of a 60s kitchen sink drama (only with added cross-dressing and air guitar). In the liner notes for the 1986 singles compilation, Utter Madness, Chas Smash recalled that the origin for Our House lay in a plan for each member to write a song about their family backgrounds, "as all our families were so different. No one else bothered. I did."
1. House Of Fun, 1982
Originally recorded under the title 'Chemist Facade' (no, it's not catchy, is it?) and without the "Welcome to the House of Fun" section, this No.1-charting number became the song we know and love only after Stiff Records head Dave Robinson insisted on a chorus, forcing Mike Barson back to the writing desk. Written about a boy going to buy condoms at a local chemist on the day of his 16th birthday, it's full of enjoyably daft euphemisms for johnnies, including "box of balloons with a featherlight touch" and "party hats with the coloured tips".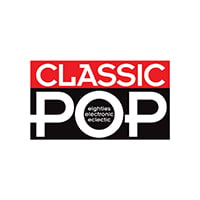 Classic Pop
Classic Pop magazine is the ultimate celebration of great pop and chart music across the decades with in-depth interviews with top artists, features, news and reviews. From pop to indie and new wave to electronic music – it's all here...