Blondie & Debbie Harry: the complete guide
By Classic Pop | February 18, 2022
With Debbie Harry at the helm, Blondie had a grit, glamour and sophisticated pop sensibility that was lacking in most of their contemporaries. For a few years, as the 70s morphed into the 80s, they were one of the biggest bands in the world and always had one eye on what was coming next… Written by David Burke.
Debbie Harry was a former 60s folk rocker, Playboy Bunny and waitress, who became one of the most iconic faces of the post-punk, new wave scene of the late 70s and early 80s. While Blondie may have been the name of the band, for many it was all about Debbie.
Formed in 1974 by Harry and Chris Stein, Blondie clocked up a remarkable run of hits on both sides of the Atlantic between 1978 and 1981, including five No.1s in the UK.
Their first success was a cover of Randy & The Rainbows' Denis, kept off the top spot in Britain by both Kate Bush's Wuthering Heights and Brian And Michael's Matchstalk Men And Matchstalk Cats And Dogs.
But it was the release of their third album, the iconic Parallel Lines, and the singles Hanging On The Telephone, Heart Of Glass and Sunday Girl, which cemented their place on the cusp of global domination – a position affirmed in 1980 with the triumvirate of British chart-toppers, Call Me, Atomic and The Tide Is High.
It couldn't last, of course – pop glory is usually more ephemeral than enduring. There was internecine conflict, ending inevitably – and ignominiously – in the law courts. Blondie split in 1982, after their poorly received sixth LP, The Hunter.
Harry would go on to cultivate an acting career, most notably an appearance in David Cronenberg's Videodrome, and release a number of solo records, while simultaneously caring for partner Stein, who had been diagnosed with the rare skin disease Pemphigus.
In 1997, Blondie got back together and claimed a sixth No.1 in the UK two years later with Maria. Lifted from their seventh studio album No Exit, Blondie were back and would be inducted into the Rock & Roll Hall Of Fame in 2006… although what should have been a celebration descended into anything but, as ex-guitarist Frank Infante complained that neither he, nor bassists Gary Valentine and Nigel Harrison, could perform with the group. He then exacerbated an already acrimonious situation by appealing to Harry: "We'd like to play with you guys. Pretty please, Debbie!"
Harry retorted icily: "Can't you see my band is up there?"
In 2017, 11th studio album Pollinator debuted and peaked at No.4 in the UK – the band's fifth Top 5 release – and featured the singles Fun and Long Time.
The Must-Have Albums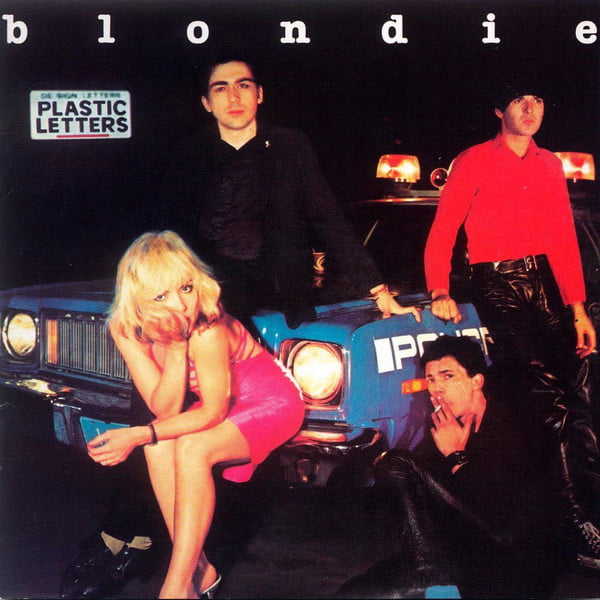 Plastic Letters (1978)
Breakthrough album
The second Blondie record features the breakthrough hits Denis and (I'm Always Touched By Your) Presence, Dear. The latter was penned by original bass player Gary Valentine, who quit to pursue a solo career before the band recorded the track. Consequently, Chris Stein doubled up on guitar and bass.
Plastic Letters proved popular with punters in the UK, where it peaked at No.10. The critics though were less enamoured. Rolling Stone bitched that: "Listening to most of these songs is about as predictably provocative as turning the pages of the National Enquirer, the album's trashiness is a bit too studied, its mania a little too high-pitched". Ouch!
Meanwhile, Ira Robbins at Trouser Press wrote that, much of Plastic Letters, "is more competent than memorable".
---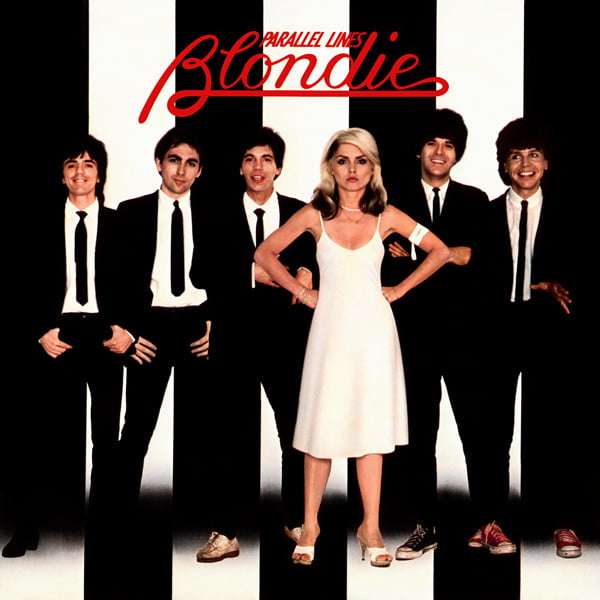 Parallel Lines (1978)
"Hopelessly horrible"
Producer Mike Chapman reckoned Blondie were the worst band he'd ever worked with when it came to musical chops, describing them as: "Hopelessly horrible."
"I basically went in there like Adolf Hitler and said: 'You are going to make a great record, and that means you're going to start playing better'," he told Sound On Sound magazine. Chapman advised guitarist Stein to concentrate on writing – a piece of advice he also dispensed to keyboard player Jimmy Destri.
But whatever Chapman did in the studio worked, because Parallel Lines (recorded in six weeks) went on to shift more than 20 million copies worldwide, spawning the UK No.1s, Heart Of Glass and Sunday Girl.
---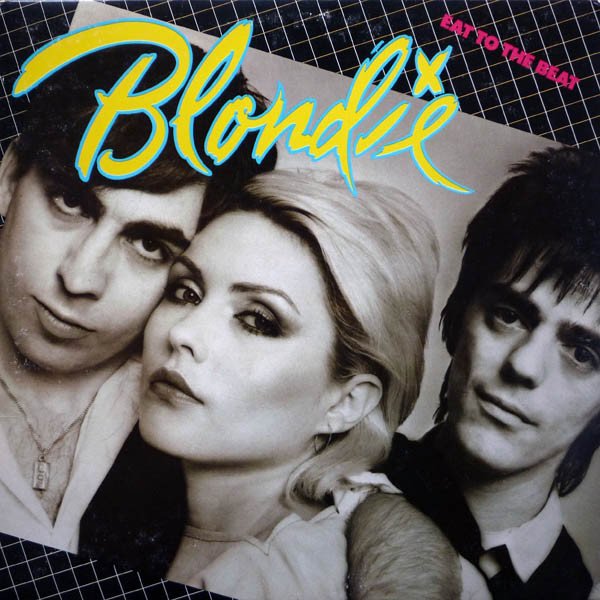 Eat To The Beat (1979)
The Atomic Age
The exciting diversity of styles on Eat To The Beat masked what producer Mike Chapman described as "a real mess" in the studio, as drugs and fights defined the recording of Blondie's fourth album.
"The music was good, but the group was showing signs of wear and tear. The meetings, the drugs, the partying and the arguments had beaten us all up, and it was hard to have a positive attitude," Chapman wrote in the sleevenotes of the 2001 reissue.
You can hear elements of pop, punk, reggae and funk, throughout, but the group failed to capitalise on the success of Parallel Lines. Lead singles Dreaming and Union City Blue performed well, but Atomic proved to be the album's crowning glory, topping the British charts for two weeks.
---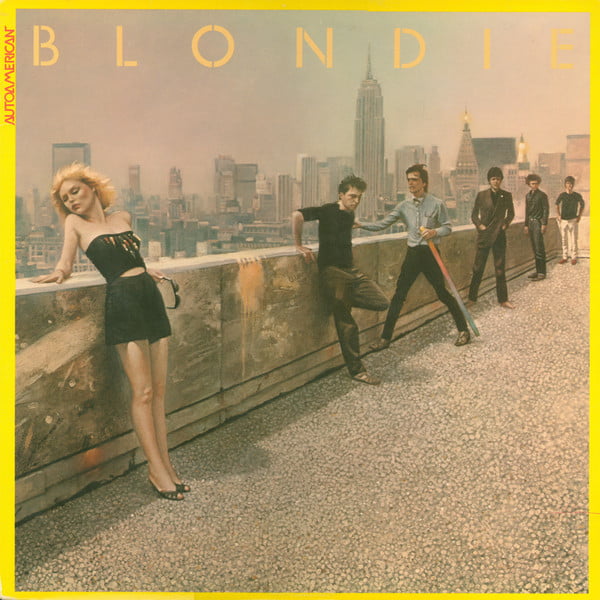 Autoamerican (1980)
Roaming the sonic landscape
Blondie continue to flit here and there across the sonic landscape, much in the same way as Eat To The Beat.
You have to admire the chutzpah of opener Europa, a dramatic instrumental overture, which perhaps pays homage to Hollywood scoring – the band had, after all, relocated to Los Angeles at the behest of Mike Chapman – before giving way to Debbie Harry's declamation on automobile culture over an electronic track.
Jazz and blues influences abound on Here's Looking At You, while Follow Me is from the Broadway musical, Camelot. Thank goodness for the brace of US chart-toppers The Tide Is High and Rapture – the latter sees Blondie embrace rap and namecheck hip-hop pioneers Fab Five Freddy and Grandmaster Flash.
And The Rest…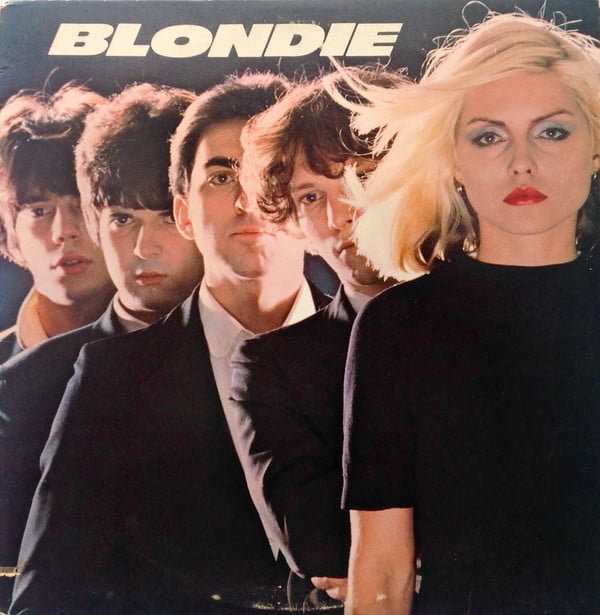 Blondie (1976)
Blondie's debut was initially released on Private Stock in 1976. But the band, annoyed with poor sales and the label's impoverished publicity department, switched to Chrysalis and reissued the album the following year.
It didn't bother the US chart, barely surfaced in the UK but made No.14 in Australia, where they also reached No.2 with the single In The Flesh.
The critical reception was mixed. Creem's Robot A Hull gushed: "The vivid colours and sharp angles of a cubist work are expressed by a few moments of sounds that grate and stab." While Giovanni Dadomo, in Sounds, reckoned Blondie was: "A pretty dumb affair."
---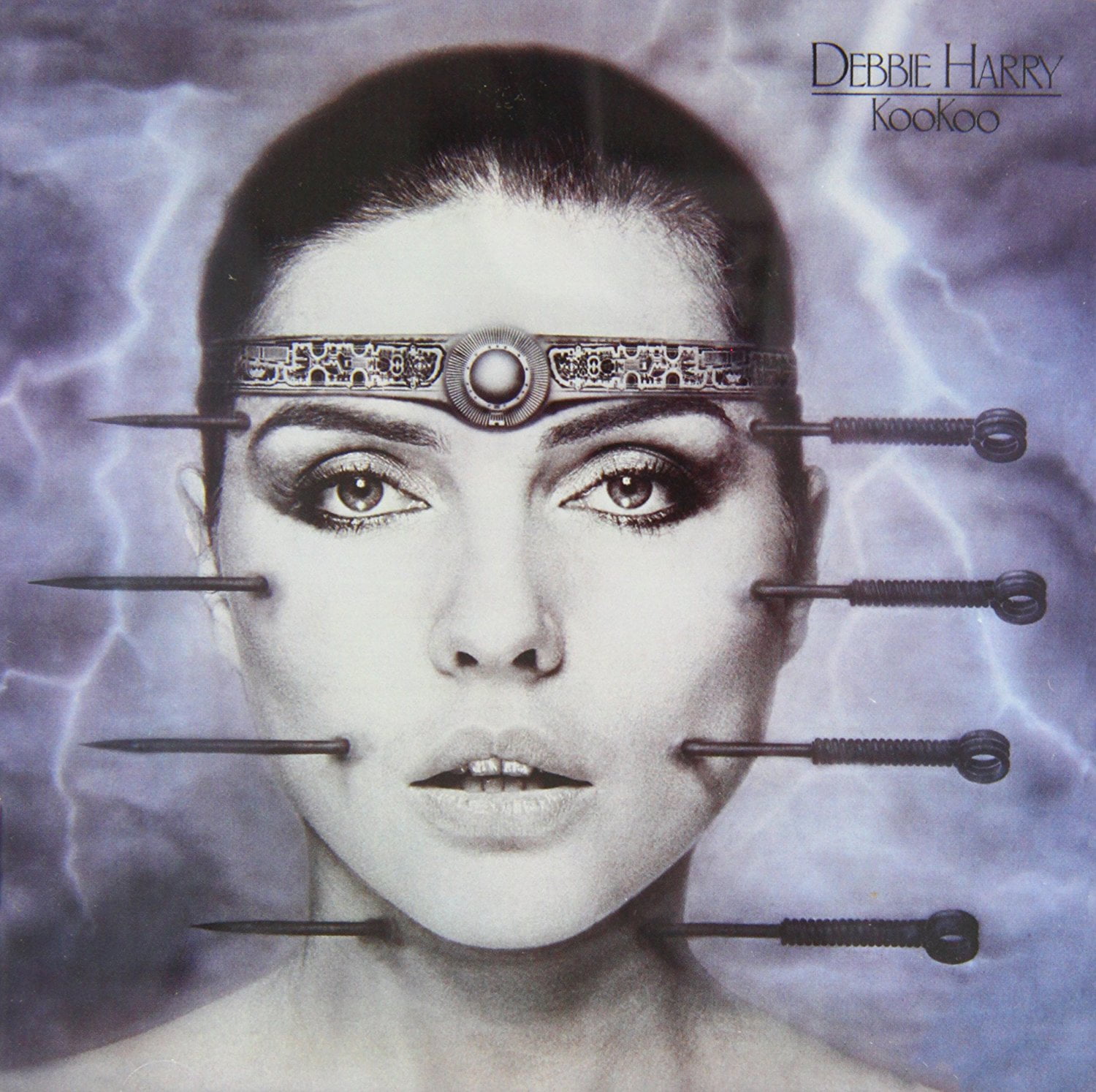 Kookoo (1981)
Debbie Harry, on a sabbatical from Blondie, called on old friends Nile Rodgers and Bernard Edwards of Chic to produce her solo debut.
The pair – who had first met Harry and the band at New York's Power Station two years previously, when Blondie were working on Eat To The Beat – had just anchored Diana Ross' biggest seller, Diana. The familiar Rodgers and Edwards tropes – that irresistible fusion of funk, rock and dance – are all evident.
The cover art is not bad either – Swiss artist H.R. Giger creating a synthesis of punk, acupuncture and sci-fi in a compelling image of Harry. It is, ultimately, a creditable assertion for independence.
---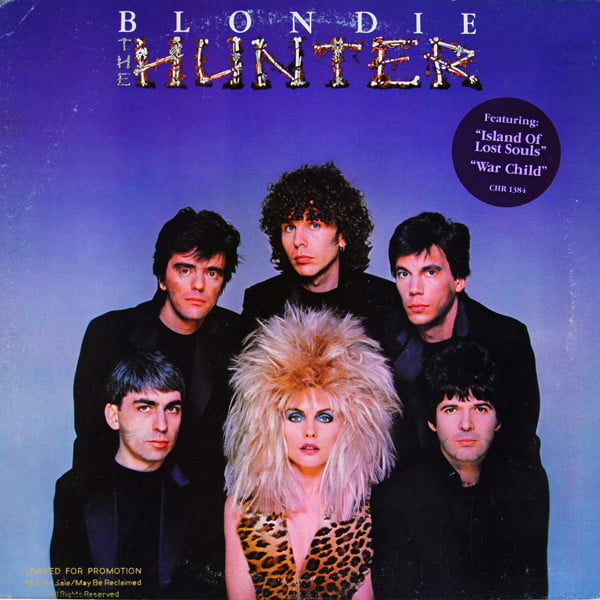 The Hunter (1982)
Producer Mike Chapman knew The Hunter was going to be the last Blondie LP. In the liner notes for its 2001 reissue, he declared: "We were in a different and far less accessible artistic space. And that worried me."
The final Blondie release for some 17 years finds them not quite committed to exploring the conceptual territory of searching, pursuing, hunting. There's an underwhelming cover of Smokey Robinson's The Hunter Gets Captured By The Game, a paean to The Beatles (this was two years after John Lennon's assassination) on English Boys and allusions to military conflicts in Cambodia and the Middle East on the minor hit, War Child.
---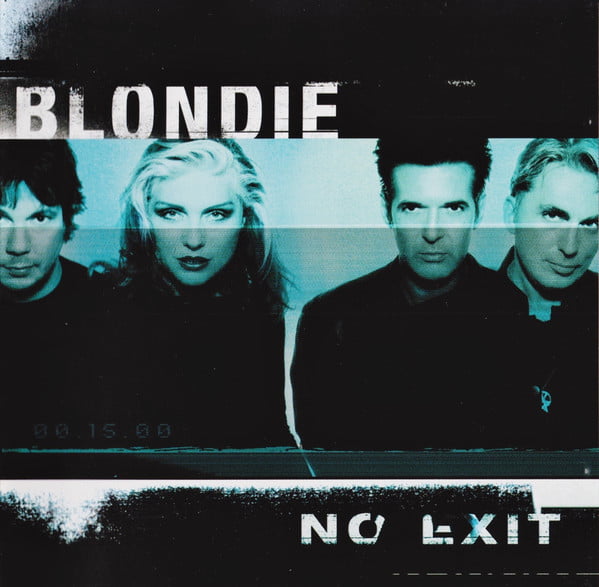 No Exit (1999)
Blondie's comeback, 17 years after The Hunter, is a plucky attempt at a contemporary reboot of their halcyon days – a blurred reminder of their past glories.
There's little here that you haven't already heard in the Blondie oeuvre. While there's nothing quite as mighty as Heart Of Glass, Sunday Girl or Call Me, Maria comes pretty close.
The British public obviously agreed, as they sent it to No.1, Blondie's first time in such a rarefied chart position since 1980's The Tide Is High.
Elsewhere, there's a cracking version of The Shangri-Las' Out In The Streets, a song the band first laid down in 1975, when they were struggling to get a deal.
The Essential Singles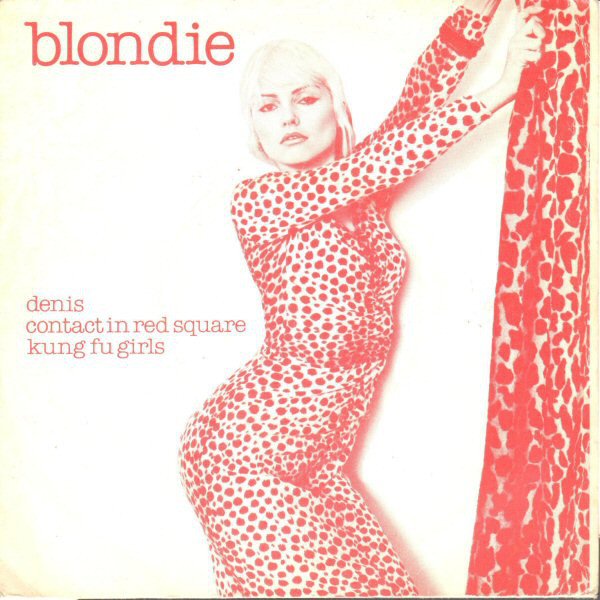 Denis (1978)
French connection
Randy & The Rainbows' 1963 original – changed from Pretty Girl to Denise – was apparently written by Neil Levenson after meeting a girl by the name of Denise LeFrak. Blondie altered the gender of the object of Levenson's affection, with Debbie Harry accentuating the change, and thus the French connection, by singing a verse in French.
It peaked at No.2 in the UK, and broke into the Top 20 across many European territories, including top spot in the Netherlands and Belgium.
The cover art has a sensual Harry in a figure-hugging leopard print ensemble.
---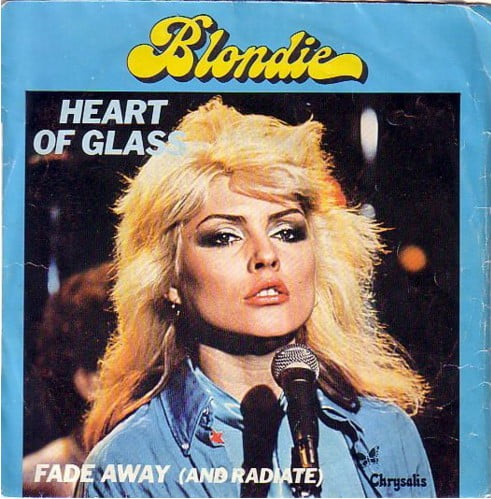 Heart Of Glass (1979)
Stalker song
Then a couple, Debbie Harry and Chris Stein wrote an early draft of Heart Of Glass in 1974. The singer said: "Lyrically, it was about a stalker who was pursuing me, and Chris saved me from him."
By the time it was recorded, the track had been burnished by Jimmy Destri's synth hook and a fusion of punk and disco was born.
However, not everyone was impressed. The band was accused of "selling out" by many of their contemporaries in New York's underground scene… it would top charts around the globe, so not much sleep was lost there then.
---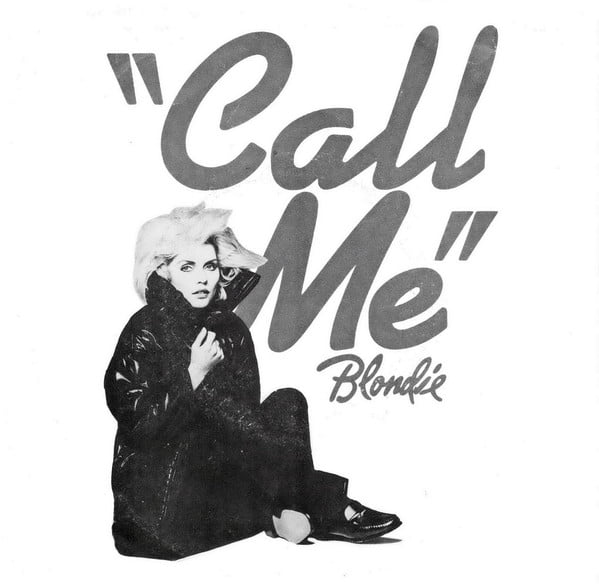 Call Me (1980)
Disco collaboration
Giorgio Moroder wrote Call Me with Debbie Harry after he failed to tempt Stevie Nicks into working with him on the track.
The experience of recording with Blondie turned Moroder off rock bands. He told Billboard magazine: "There were always fights. I was supposed to do an album with them after that. We went in the studio, and the guitarist was fighting with the keyboard player. I called their manager and quit."
The track was the main theme song of the 1980 film American Gigolo and is written from the perspective of the lead character – a male prostitute, played by Richard Gere.
---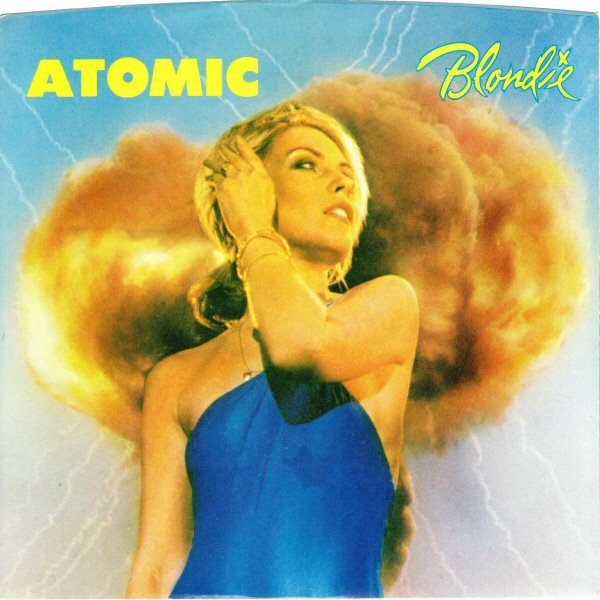 Atomic (1980)
Spaghetti western
Recalling the genesis of Atomic, penned by Jimmy Destri, Debbie Harry said: "He was trying to do something like Heart Of Glass, and then somehow or another we gave it the spaghetti western treatment."
Don't read too much into the lyrics, though. Harry's modus operandi was to: "Write while the band were just playing the song and trying to figure it out. I would just be scatting along with them, and I would just start going: 'Oooh, your hair is beautiful'."
No deep meanings here then. The track was covered by Sleeper for the Trainspotting soundtrack in 1996.
---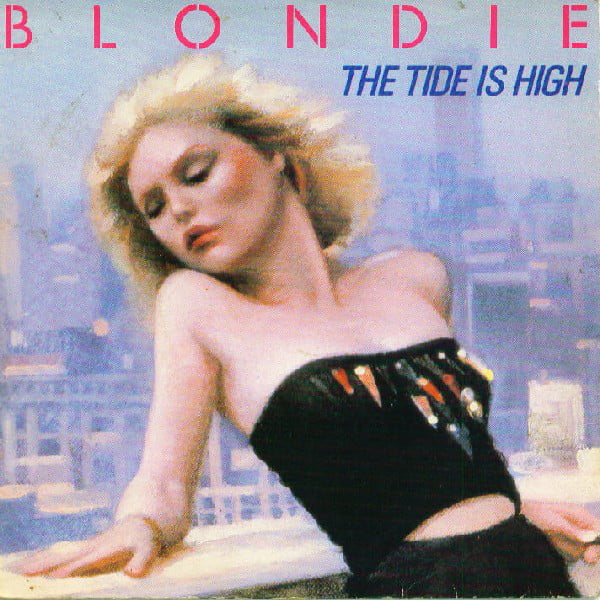 The Tide Is High (1980)
Jamaican revival
Blondie's fifth UK No.1 was actually written by Jamaican DJ Duke Reid in the 30s, and later arranged by John Holt for The Paragons in the 60s.
"I first heard The Tide Is High on a compilation tape that someone had given me. I decided it was too good to resist," said Debbie Harry.
The song would return to the top of the UK charts in 2002 when it was released by the pop trio Atomic Kitten. Their version featured a new bridge and gained the subtitle Get The Feeling.
---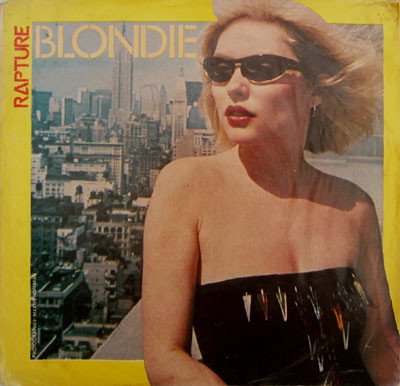 Rapture (1981)
Rap revolutionaires
The likes of Grandmaster Flash, Fab Five Freddy and Kurtis Blow had spearheaded the hip-hop revolution since the mid-70s, but only Rapper's Delight had made any impact. Then along came Harry talking nonsense about a man from Mars eating cars, and suddenly the genre was hip.
Members of Mobb Deep and Wu-Tang Clan told the singer that Rapture was the first rap song that they'd ever heard.
It has been covered a number of times, but Classic Pop is partial to Erasure's 1997 rendition with Vince Clarke providing the rap.
Only For The Brave…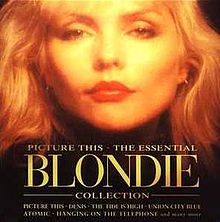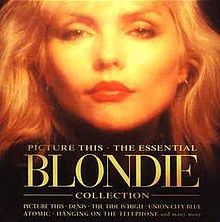 Picture This – The Essential Blondie Collection (1998)
A compilation that is not nearly as essential as the title implies. Just how vital is the B-side Susie And Jeffrey?
Necessary Evil (2007)
What started out as a handful of songs, never intended for release, suddenly becomes Debbie Harry's fifth solo outing courtesy of production team Super Buddha.
Need To Know
Before Blondie, Debbie Harry was backing singer in The Wind In The Willows, a folk rock group. They released one self-titled album in 1968 before breaking up. Harry went on to join The Stilettoes, featuring Chris Stein.
Harry claims to experience regular psychic events. The first occurred when she was three. "One day I started hearing voices coming from a brick fireplace my dad had built, telling me complex mathematical information," Harry recalled in the book, Making Tracks: The Rise Of Blondie.
Blondie wrote the title track for the 1981 James Bond movie, For Your Eyes Only. The producers asked them to record a song by Bill Conti and Michael Leeson instead. When they declined, Sheena Easton got the gig. Blondie's For Your Eyes Only features on The Hunter.
The Must-Watch Videos
Heart Of Glass 
Directed by Stanley Dorfman, the video for
Heart Of Glass
is part love letter to New York City, part love letter to Debbie Harry. The opening shot captures the Big Apple's skyscape at night before segueing to the band miming the song in a nightclub. Not, as many believed, the notorious Studio 54, but, according to Chris Stein, "a short-lived club called the Copa."
Harry said: "For the video, I wanted to dance around but they told us to remain static, while the cameras moved around. God only knows why. Maybe we were too clumsy."
She looked far from clumsy in a stunning sheer, silver dress designed by Stephen Sprouse. Oh, and she also made the t-shirts worn by the band in the promo.
---
Atomic

Blondie go through their paces in what can only be described as a post-apocalyptic nightclub, with Harry, perhaps acknowledging the band's post-punk roots, draped in a black bin bag – and looking every bit as alluring as she does in Sprouse's more ostentatious creation from
Heart Of Glass
.
On the subject of style, 70s model Gia Carangi makes an appearance. She emerges from a limo and is variously viewed throughout wearing a miniskirt, sunglasses and a red slinky around her neck.
The audience – all decked out in futuristic garb – are a hoot. They could have taught Top Of The Pops regulars some dance moves, especially the guy who looks like a refugee from an as yet unconceived Daft Punk.
---
The Tide Is High 
Of course, it makes no sense whatsoever – but when did music videos ever have to?
Hart Perry's production finds Blondie waiting out on a New York street for Harry, trapped in a flooding apartment with fish floating by her window.
She's being monitored from outer space by what we can only conclude is an alien being who looks the dead spit of Darth Vader, moonlighting from the Star Wars franchise.
Anyway, Harry and the band are reunited, whereupon they drive to a rocket launch and fly off into space where Debbie fronts up to her extra-terrestrial stalker before the two of them share a dance – although it's not being cruel to suggest the Darth doppelganger could do with some lessons.
Absolutely bonkers!
---
Maria 
It may have been nearly two decades since Blondie left the building, but if the video for
Maria
is a gauge, New York remains a constant source of fascination for the band.
Directed by Roman Coppola – though credited to Alan Smithee, the official pseudonym used by filmmakers who prefer not to be associated with a certain project – it features parts of the city shot through night vision goggles, before zooming into an apartment where Blondie are performing.
Mysterious characters in dark clothing are skulking about different edifices setting up spy equipment. One of them aims a sniper rifle at Harry, shattering the window and a lightbulb, before she plucks the bullet from the air and scrutinises it.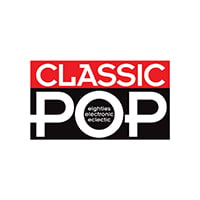 Classic Pop
Classic Pop magazine is the ultimate celebration of great pop and chart music across the decades with in-depth interviews with top artists, features, news and reviews. From pop to indie and new wave to electronic music – it's all here...