A Vision Of You – Debbie Harry On Film
By Julie Burns | December 6, 2021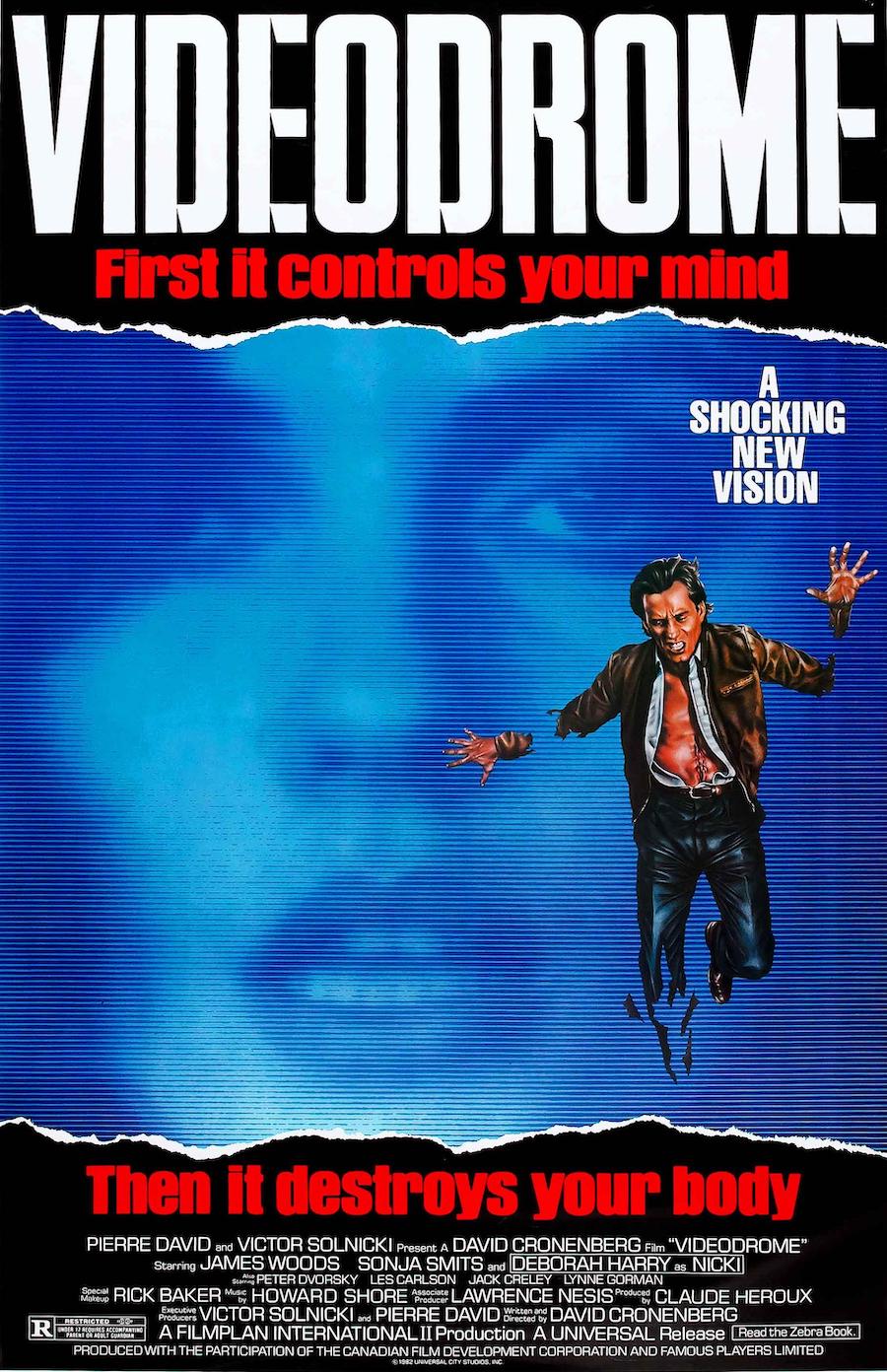 As distinct a presence on celluloid as she is on vinyl, the film career of Debbie Harry is surprisingly prolific. Classic Pop reaches for the popcorn and settles back to watch the pop-punk princess in action…
The prestige TV documentary series The History Of Rock hails Debbie's British debut on the box – on BBC2's The Old Grey Whistle Test singing Denis – as "startling". Along with this evidence of her soaring singing career, it accurately sums up the artist's other on-screen appearances, whether TV or film.
Never one to take the easy, commercial option or to simply trade on her foxy good looks, when it comes to acting, she's known instead for making eclectic choices, often intriguing and daring ones. Mainly to be seen in cult classics and indie flicks, rather than a crowd-pleaser, she's an acquired taste. 
Highly telegenic, and oozing screen presence, Debbie's adored by the movie camera. Some 40 years on from her debut, she has featured in a diverse body of over 30 films. She may never have achieved screen superstardom, but has often proved the critics' darling and is always a compelling watch.
Back in the 70s, alongside her burgeoning band Blondie, Harry began appearing in avant-garde art flicks for pioneering indie film-maker Amos Poe, who helped create 'No Wave' cinema.
Shot in stylish monochrome, Harry steals the show in Unmade Beds (1976), which also features her talented musical peer Robert Gordon. Next, she's mesmerising as Dee Trik – particularly when channelling Marlene Dietrich singing on a street corner – in 1978's mysterious The Foreigner.
For her breakthrough mainstream film in 1980, Debbie played the lead role in her first neo-noir, Union City. This atmospheric chiller-mystery was based on the short story Union City: The Corpse Next Door by Cornell Woolrich, and shot in the style of a moody, brooding graphic novel by director Marcus Reichert.
Interestingly, singer Pat Benatar, like Debbie then relatively unknown in the US, was also cast in a featured role. Midway through filming, Blondie's Heart Of Glass got to No.1 in the US, preceding Pat's own mainstream chart breakthrough.
While Chris Stein provided the original Union City score, Debbie was forbidden to sing on the film for contractual reasons – she went on to famously co-write the band's song Union City Blue. 
Set in the 50s, Debbie portrays the main character, a neglected – notably dark-haired – wife Lilian. Unleashing her blonde locks as the finale – in the manner of Hitchcock heroine Tippi Hedren in Marnie – visually, the actress was strikingly similar to her own mid-century idol, Marilyn Monroe.
Upon its showcase at the Cannes Film Festival in 1980, critic Lawrence O'Toole considered Union City "an unqualified masterpiece".
It eluded true success at the time due to recutting and a drastic change of American distributor in order to secure a more commercial PG rating. Certainly, the movie's influence can be seen in later films like David Lynch's Blue Velvet; Debbie delivered a performance as stylised as the overall production design.
Back as a brunette for her next foray, David Cronenberg's controversial 'body horror' film Videodrome (1983), Harry played the sadomasochistic lover of a TV producer out to gain ever more darkly erotic material for his TV channel.
Post film success with Scanners (1981), and having turned down directing Return Of The Jedi, Cronenberg's creative clout was rewarded with a juicy big budget for what would become a 'techno-surrealist' cult classic. 
However, back in the early-80s, it was perhaps too cryptic and contentious for many; this disturbing psycho-sexual, mind-control conspiracy sci-fi bombed at the box office. Total Film later selected it as one of the '23 weirdest films of all time'.
It was the first of Cronenberg's movies to explore sex, violence, and how the media is impacting human reality. In retrospect, it can be viewed as a prophetic, socio-political commentary.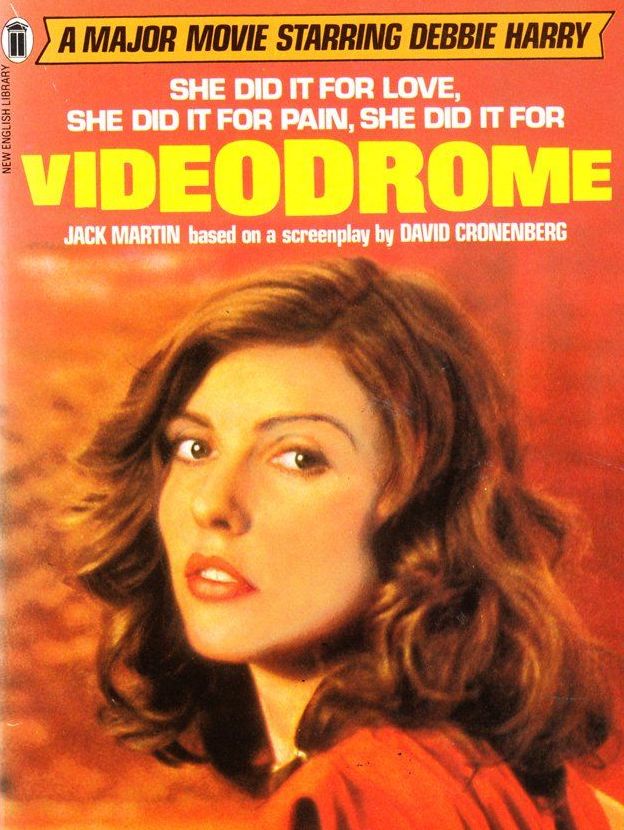 A unique bleak vision of the future, of the debilitating effect of technology on our senses, and the subliminal, manipulative power of the media machine. (Its key quotes still creepily resonate: "The television screen is the retina of the mind's eye", and "Television is reality, and reality is less than television".) 
The inclusion of Debbie Harry came at the Canadian director's own recommendation. Film critic Howard Hampton commented on the luminous latter: "Harry carries herself with the wry, burned-out but still titillated instincts of a voyager buying a one-way ticket for the outer limits," adding, "A vivid, smallish part can either anchor or undo a risky, conceptually spiky film like David Cronenberg's viscerally deranged phantasia: Harry's presence grounds it in acute, self-aware reality."
In a change of tone, Debbie's next film was as the eponymous heroine of Forever, Lulu, a quirky 1987 comedy/crime mystery, in which she plays opposite Alec Baldwin in his movie debut. Not one of her best roles, yet for its $3 million budget, the Tristar picture grossed over £36 million worldwide. 
For fans, one of the most popular and camply madcap films of the singer's career was John Waters' over-the-top satirical dance film Hairspray. A retro-set story, it follows 'pleasantly pump' teenager Tracy Turnblad (Ricki Lake), who through appearing on TV dance programme 'The Corny Collins Show' teaches 1962 Baltimore about acceptance and racial integration.
Originally titled 'White Lipstick', Waters apparently wrote the script based on the Buddy Deane Show, a local dance party programme which pre-empted Dick Clark's American Bandstand in the Baltimore area. 
Cast as vile racist villainess Velma Von Tussle, Debbie – in various grotesquely bouffant beehives, one that later explodes due to her hiding a bomb in it – is something else. Together, with Sonny Bono as her husband Franklin, she creates a manipulative, pre-segregation pair.
Clearly savouring her venomous cartoon character, Debbie's vinegar lines include: "At least try to act white on television"; "That fat girl's no competition"; "Relax. Take it easy. Tension is the worst thing for a complexion"; not forgetting: "And you had to pick a coloured song, didn't you? You got something against Connie Francis? Shelley Fabares? I love Shelley Fabares." She even gets to upstage a cross-dressed Divine as Tracy's mum.
Such was director Waters' admiration for Debbie that as well as act, he also wanted her to perform music for the film but again her record label objected. While that was a shame, the picture still brimmed with great music and dance, making a flamboyant fun-fest with an underlying social message.
Initially striking only moderate success, by the 90s, Hairspray's more accessible PG rating garnered a larger audience in the home video market. It became a cult hit. Following the film's subsequent runaway success as a musical, a 2007 adaptation was made with John Travolta in the Divine role and none other than Michelle Pfeiffer playing Debbie's previous part.
The 90s saw Debbie pop up as support in two comedy-hued horrors – 1990's Tales From The Darkside:
The Movie, and '93's Body Bags. In the former, based on the anthology TV series, Debbie plays Betty, a suburban housewife and modern witch.
No benign Samantha from Bewitched, she is preparing a dinner party for her fellow witches, with the main dish being paperboy Timmy, whom she has captured and put in her pantry. He tries to save his fate by relating three horror stories to Betty, including adaptations of Sir Arthur Conan Doyle's Lot No. 249, and Stephen King's The Cat From Hell. Does Timmy escape Betty's evil clutches? Now, that would be telling… 
Harry's next horror portmanteau movie outing, Body Bags, sees our heroine as a nurse in the John Carpenter-directed story 'Hair' about a corrupt hair transplant clinic. Harry aside, spot the plentiful celeb cameos throughout: Twiggy, Sheena Easton, Stacy Keach, Mark 'Luke Skywalker' Hamill, plus a bloody fistful of horror directors.
In a dramatic departure, Debbie then acted in two dramas by James Mangold. In his directorial debut, Heavy, she plays a snappy, cynical waitress Delores, sometime girlfriend of Victor (Pruitt Taylor Vince), a painfully shy, overweight roadhouse cook who later falls for young waitress Callie (Liv Tyler).
Liv's father, Aerosmith frontman Steven Tyler knew Harry as part of New York's rock'n'roll scene, and it was through this that Harry got approached by Mangold for the part. With naturalistic ensemble acting throughout, the unconventional, quietly affecting film dealt with issues of loneliness, self-worth and unrequited love.
The Statesman noted: "There is no sex, violence or cliched action or plot twists, just a sense that you're listening in on real life." It proved a double prizewinner for Mangold at the Sundance Festival.
Harry went back with Mangold on Copland (1997), a notable neo-noir thriller, which boasted a stellar cast including Sylvester Stallone, Harvey Keitel, Ray Liotta and Robert De Niro. Debbie portrayed a bartender, but sadly was edited out in the final cut. 
No less hard-hitting, came 50s Brookland street gang caper Deuces Wild, before a punchy tale of a different, more emotive kind in My Life Without Me (2003). Here, Harry plays the jaded mother of Ann, who is awakened by the discovery of her untimely and imminent death.
A similar profundity imbues Elegy (2008), an uncompromising drama about love and loss, adapted from Philip Roth's novel The Dying Animal, in which Harry played a minor role as Amy, wife of George, a poet played by Dennis Hopper. The film also starred Ben Kingsley and Penelope Cruz among its strong cast.
Along the way, there have also been a few filmic 'what ifs?' As Harry herself commented in a 2016 interview: "My biggest regret is turning down the role of the blonde robot Pris in Ridley Scott's Blade Runner. My record company didn't want me to take time out to do a movie. I shouldn't have listened to them."
With her life and career the very stuff of movies, on from the release of her revealing 2019 memoir, Face It, you'd think a Rocketman-type biopic might be next up. But no. As Harry recently told the NME on that subject: "I'm not so sure that I'm totally fond of them. I think that sometimes they really miss the mark." 
As well as a feast of film, the multi-talented performer has also appeared numerously, and unpredictably, on TV: from series such as Tales From The Darkside, and Sabrina The Teenage Witch to teaming up with Chris Stein guesting in an episode of the American musical web parody series Songify The News; she has also been a judge on Ru Paul's Drag Race. Not forgetting, in 1981, on episode 509 of The Muppet Show, in which she sang One Way Or Another, Call Me and Rainbow Connection in a sassy duet with Kermit the Frog. 
Commenting on her music career, Harry says she was always "acting" in Blondie, as a "cartoon fantasy". She has been nothing if not versatile.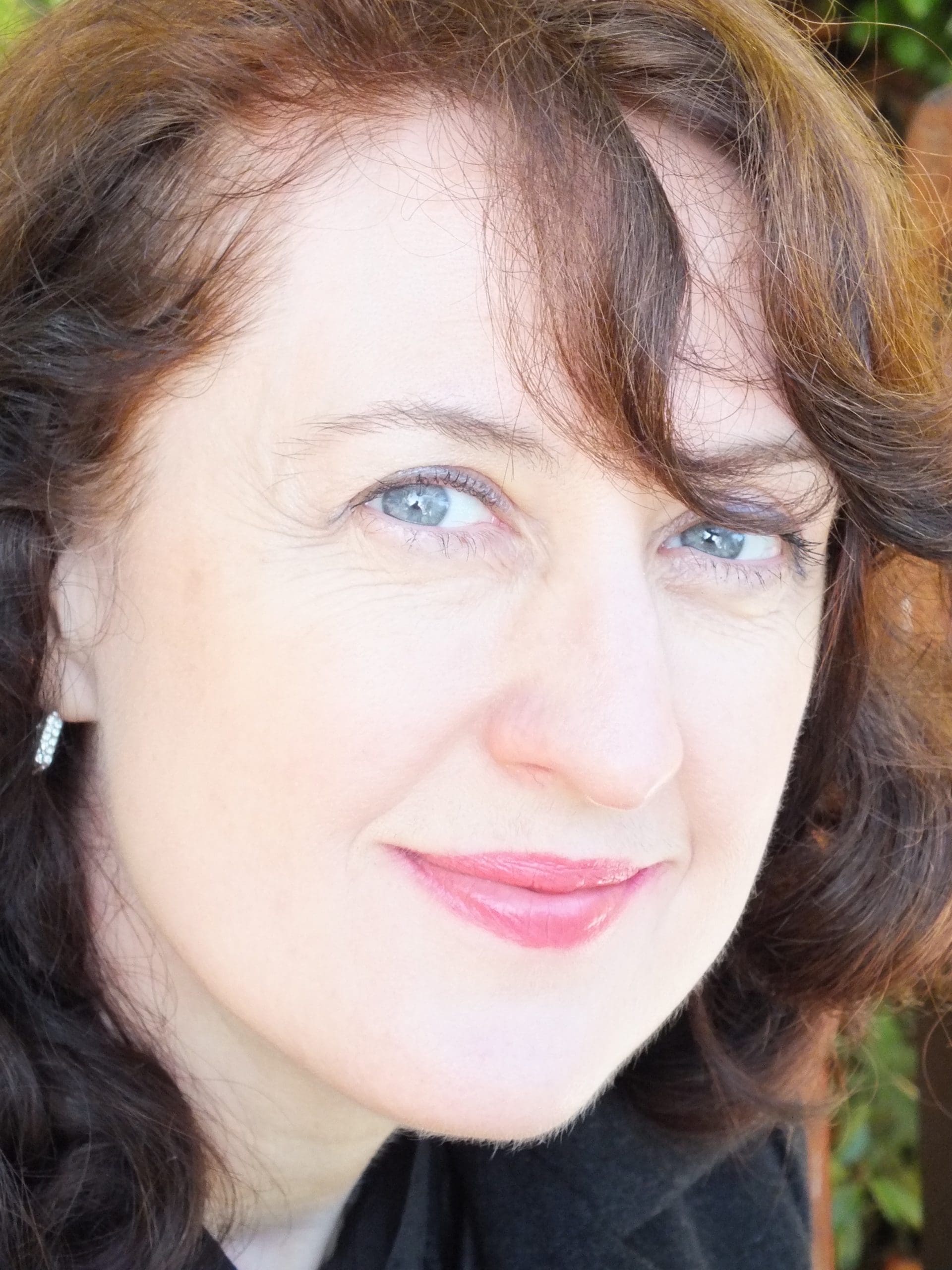 Julie Burns
Starting out on Sounds, Chartbeat and the occasional Smash Hits review, before interviewing numerous 'popstrels' for Jackie magazine, Julie went on to research, write and produce various TV and radio entertainment content, including Radio 4's Woman's Hour. Her published work includes Vintage Rock, Yours Retro, Hello! and The Mail on Sunday's You magazine. More recently, favourite projects include contributing to Classic Pop's New Romantics and Blondie specials. And her most favourite pop star interview? 'A memorable at home over tea with epitome of cool, Mr Bryan Ferry!'