Daryl Hall interview: "I feel creatively like I've come back to life again"
By Jon O'Brien | July 2, 2022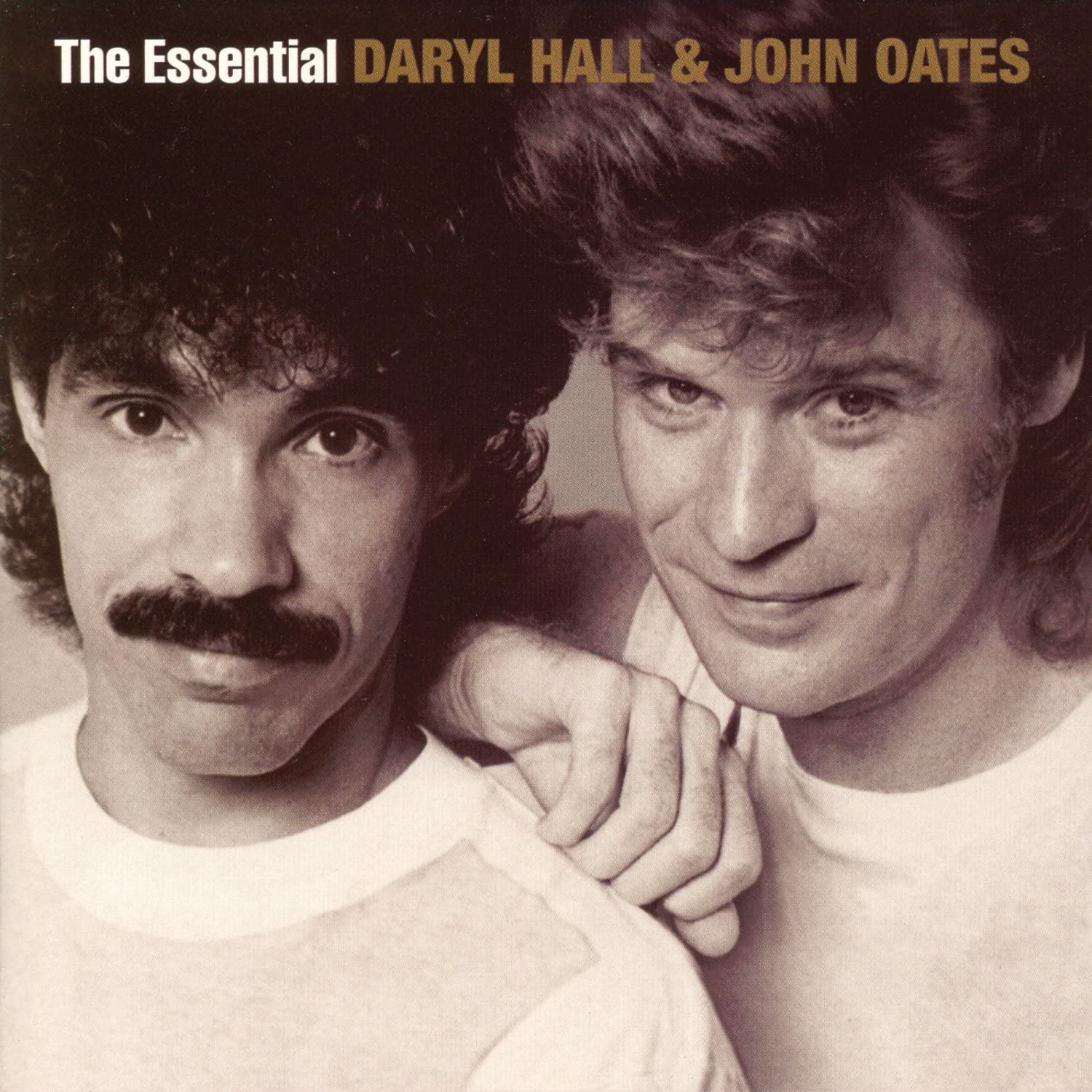 As he releases his first solo retrospective, Daryl Hall talks to Classic Pop about record label woes, superstar hook-ups and life without Oates…
From Hall & Oates' perennial radio staples to Paul Young's US chart-topper Every Time You Go Away, Daryl Hall has penned so many hits across the past half-century of pop that it's entirely understandable he'd forget about at least a few. "I can't even remember the name of that one," the soulman admits when the subject of co-writing for Celine Dion comes up in his interview with Classic Pop. 
Of course, Hall has kept many of his finest compositions entirely for himself, as is evident on BeforeAfter, a new two-disc retrospective which shines the spotlight on his underrated body of solo work. 
Speaking from his New York home, Daryl notes that despite recording 18 albums with guitarist John Oates, he's always considered himself as a solo artist: "John and I decided when we first came together as kids that we were both going to share the stage. And that's really the way that both of us have treated our careers. I've worked with John and I'm proud of all those songs that I've written for Hall & Oates… But I'm also very proud of all the other work that I've done."
Hall first broke away from his regular collaborative partner after fifth LP, Bigger Than Both Of Us, spawned their first of six Stateside No.1s, Rich Girl. Sadly, record company interference – RCA believed it lacked any commercial appeal – meant that 1977's solo LP Sacred Songs didn't get a release for another three years. Understandably, the Rock & Roll Hall Of Famer still feels aggrieved at how his debut album, which although more experimental was hardly a million miles away from his day job, was treated. 
"It was a rough time back then," Hall admits. "There were a lot of gatekeepers, a lot of people who had power over what came into the world. It wasn't like it is now. We just put something out online and get to people in many different ways. These people were invested in another concept at the time. So Robert and I took matters into our own hands."
The 'Robert' who helped Hall to build word-of-mouth among both fans and the record industry is, of course, the man who also laid the foundations of British prog rock. King Crimson linchpin Robert Fripp, who'd served as Sacred Songs' producer, would later invite Hall to guest on his own first solo affair, 1979's Exposure.
In fact, the pair worked together on most of the album before RCA, concerned that such a freewheeling listen would damage the Hall & Oates brand, once again stuck their oar in and ultimately limited their efforts.
Thankfully, these lost recordings would eventually see the light of day on a 2006 reissue. But Hall understandably remains frustrated at being so creatively stifled by the men in suits: "They were invested in Hall & Oates and didn't want me to be successful because they didn't own [Exposure].
"When I did all the songs with Robert they suddenly decided they're going to pull some fucking bullshit and say I was only allowed to put two songs on the album. I had done six or seven. So what Robert had to do was to find other vocals, which we'd totally spontaneously created. So it was very angering." 
However, such meddling didn't deter Fripp from wanting to further his working relationship with Hall. In fact, he wanted to muscle in on Oates' territory full-time. "Yeah, after all this, he said, 'Why don't we just form a band?' What became for him The League Of Gentlemen. It was so conflicting for me at the time because I had just made this record Voices with John. And it became wildly successful. It was just the wrong thing to do at the time."
With Private Eyes, H2O and Big Bam Boom further establishing his duo's imperial phase, Hall put any solo ambitions on the backburner before joining forces with another musical maverick, Dave Stewart, for his belated 1986 sophomore, Three Hearts In The Happy Ending Machine.

On this occasion, RCA had much greater faith in Hall without Oates, something rewarded with a US Top 40 placing and a No.5 single, Dreamtime. And Hall tells us that another album co-penned and co-produced by the Eurythmics co-founder is on the way: "Just recently I came back from the Bahamas where Dave has a house now and a studio. We just wrote songs together. So this is a continuing relationship."
When asked how the record is progressing, the 75-year-old responds: "It's coming along fine. We're in the early stages. I'm in the midst of doing some other things and then we're gonna come back to it. Something will come out of this."
Indeed, even when striking out on his own, Daryl has always been keen to harness his collaborative spirit. And often with artists you might not necessarily expect (see boxout). Check the credits of 1993's Soul Alone and you'll see a certain Mariah Carey listed as co-writer of Help Me Find A Way To Your Heart. Hall recalls how he was blown away after being introduced to her voice by their shared manager, and Carey's future husband, Tommy Mottola. 
He also has fond memories of working with the legendary Dusty Springfield on Wherever Would I Be, a Cheap Trick cover which became a minor hit in 1995: "She was such a nice person, that's the best word I could use. It's such a cliché to say the least but she really was. She was a great singer. She was just a cool person, really cool."
Perhaps the best example of Hall's team player mentality, though, is his phenomenally successful web series Live From Daryl's House. Since its premiere in 2007, the singer-songwriter has invited everyone from his own inspirations (Smokey Robinson) to his peers (Kenny Loggins) to those he inspired (Chromeo) to jam at either his Millerton home or Pawling club. And the host with the most seems prouder of its success than any of his other countless achievements.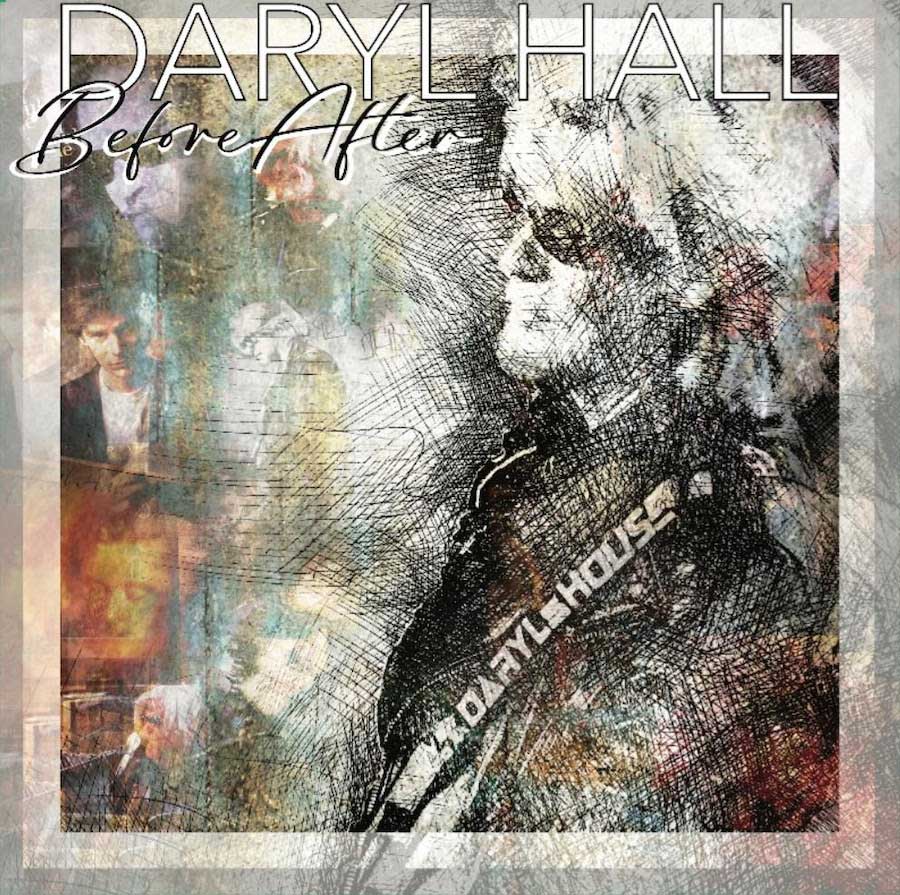 "It's so different than everything else that I've done. It employs what I consider to be my best quality which is the spontaneity of improvisation. I'm a natural collaborator. I love interacting with people. Every show is a surprise because it's all happening in the moment. 
"We don't rehearse so some people that you think are going to be really brilliant are more wary. Some people who you think have a reputation for being wary are the most open people in the world. We never know what's going to happen. It's a really enlightening experience."
Daryl hopes that the show, which last aired in 2020, will return to our screens in the near future: "It's not a cheap thing to do. But I'm determined to bring it back into the world again." And expect supergroup Silk Sonic to receive an invitation once it does. 
When asked about which current artists have his seal of approval, Hall enthuses: "I have to say that I like what Anderson .Paak and Bruno Mars are doing right now because they might as well call themselves The Delfonics. That's where I come from."
Hall has selected six of his most cherished duets from the series on BeforeAfter, including Can We Still Be Friends featuring upcoming support act Todd Rundgren. The pair kicked off a tour of the US in April, a show which Hall hopes he'll eventually be able to bring across the other side of the Atlantic.  
So was there anything in particular that inspired Hall to go down the nostalgia route in 2022? "I treat my solo material the same way I treat all Hall & Oates material. I've been aware of these songs and Sony said, 'Why don't you just put them out and truly do treat it that way'… I thought it would be a good time to do it and just bring it to the forefront."
Daryl admits that it wasn't particularly hard to narrow down which songs made the cut ("They sort of presented themselves. It was a fairly easy editing job"). But he did want to represent each solo album equally, meaning that both 1996's Can't Stop Dreaming – which only hit shelves in the States seven years later – and long-awaited 2011 follow-up Laughing Down Crying get just as much of a look-in on the comp as his chart-bothering days. 
One track you won't find on there, however, is Gloryland, Hall's official theme for the 1994 USA World Cup he also performed at that famous Diana Ross, penalty-missing opening ceremony. Yet this doesn't mean Daryl regrets aligning himself with the beautiful game: "I can't remember how I was asked to do it. It was a surprise and certainly was out of character. But it was fun to do. I enjoyed it." 
Nevertheless, the likes of Alexi Lalas didn't exactly ignite a passion for all things soccer: "I'm not a gigantic sports fan. I'll watch [American] football occasionally, especially with my stepson. But you know, it's not something that consumes me."
Hall might not be particularly au fait with the offside rule but he does have passions outside music. In 2014, he hosted DIY Network show Daryl's Restoration Over-Hall which allowed him to showcase his love of home renovation and preservation. And then there's the occasional foray into acting: he's played himself in everything from Adam Sandler comedy Pixels to inspired Helen Mirren-fronted spoof Documentary Now!
So could Hall & Oates ever get the all-singing biopic treatment à la Bohemian Rhapsody or Rocketman? Directors Christopher Miller and Phil Lord recently expressed interest in immortalising their life story on screen for real after fashioning a brief spoof for Apple TV+ hit The Afterparty. Daryl seems unconvinced: "I don't know. Because it doesn't have an ending yet. But I never say never."
Nor is Hall likely to follow in the footsteps of his bandmate and release a memoir, well not a straightforward one anyway: "What I would do would be an anecdotal one where I just talk about experiences and things that happened to me. Not chronological. But I feel like you really want to listen to my music. My lyrics explain better than I can explain myself."
Sadly for Hall & Oates fans, there's unlikely to be any new music any time soon, either. Although he announced plans for their 19th studio album back in 2020, Hall tells us that two years on he has different priorities. "I had sort of a pre-pandemic idea. But things change. And I'm more interested in just pursuing my own thing right now."
Indeed, with a new run of shows, retrospective and album on the way, Hall is currently firing on all cylinders as a solo artist, something which isn't lost on the man himself: "I did a Hall & Oates tour last Fall. Then I started working on what the new project is. I feel creatively like I've come back to
life again."
Jon O'Brien
Jon O'Brien is a freelance entertainment writer from Wigan who has written the Forget Me Not and Top 20 features for Classic Pop since 2019 and had bylines in the likes of Esquire, Billboard, Vulture, New Scientist, i-D, The Guardian, GRAMMY.com and Paste. He's also a soccer enthusiast, reluctant runner, King Charles Spaniel owner, garage drummer, Icelandophile and carrot cake connoisseur. The first single he ever bought was Starship's We Built This City, the first album Now That's What I Call Music 6 and his favourite Classic Pop-friendly acts are Scritti Politti, The Sundays and The Bangles.