Clare Grogan interview: "I didn't want people to think that this was a nostalgia trip"
By Classic Pop | August 26, 2022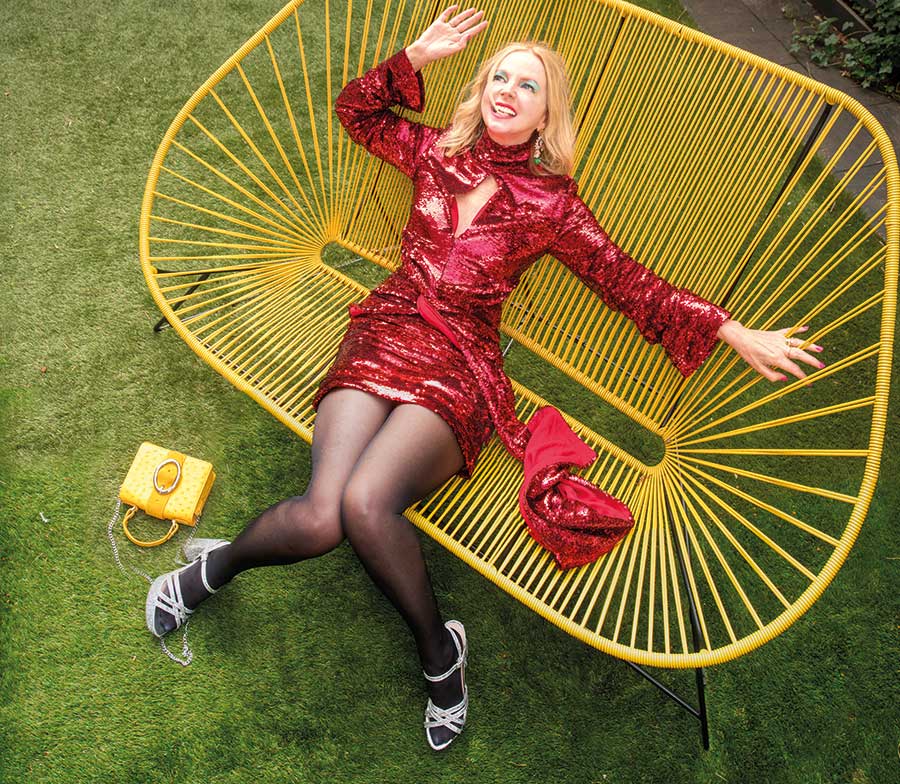 Back with their first new studio album in almost 40 years – and with the estimable Bernard Butler on board, too – Clare Grogan tells us how Altered Images' Mascara Streakz captures the thrills of her teenage big nights out… By Will Simpson
"This is all quite novel for me again," smiles Clare Grogan as she sips mineral water in a Soho bar. "It's really exciting. I have to say I feel a bit nervous about it. You know I've made a record – we've made this!"
If Clare sounds slightly taken aback by this simple fact, then it's not surprising. It's been four whole decades – nearly 40 years and several pop lifetimes – since she last released a new album. That was Bite, Altered Images' third studio long-player.
Released into the headwind of a huge (and very personal) backlash against the band in 1983, it was a critical and commercial flop and at the end of that campaign Altered Images quietly split. 
After that came Grogan's 1987 solo album which was never released, then a return to acting (Red Dwarf, Skins and, well, who can forget Niamh Connolly, her brilliant Sinéad O'Connor parody in Father Ted?) and in the last decade a new career as a restauranteur alongside husband, Altered Images drummer and producer, Stephen Lironi.
Unlike so many of her contemporaries Grogan has led a successful, fulfilling post-pop life yet there is something about music and being the lead singer of a band that brings her something that those other things can't.
"In my everyday life I really don't feel I have to be centre stage in any way – I genuinely don't," she insists. "But give me a microphone, put me on a stage and I want everyone looking at me! I don't know why that is.
"It probably comes from being in my bedroom as a wee girl singing along to my favourite songs in front of a mirror. Essentially, I still am that person."
Altered Images has been a gigging concern since Grogan first got asked to perform on a Here And Now tour with The Human League and Kim Wilde back in 2002.
"At the time, I wasn't entirely convinced it was something I wanted to do," she recalls. "But I thought if nothing else it was going to be great fun. I really liked the idea of revisiting the songs because they've followed me around in life. Even if I did want to escape them, I can't."
The idea of releasing new material came much later: "It took me a very long time to find a moment in my life to create something out of it again." 
I could be happy
That moment was, of course, spring 2020, when everything and everyone stopped, generating the mental and creative space to finally make the fourth Altered Images album. 
"I think lockdown made all of us slightly reassess who we are and what we want out of life," Grogan reflects. "Even those of us who were relatively happy and content with their lives, this experience made them go, 'But what is there out there that I really want to do?'"
So after gorging themselves on takeaways, wine and crisps and exhausting Netflix, Grogan and Lironi had reached a place where they wondered 'what next?' What prompted her was observing her own daughter and thinking back to her own misspent youth in the late 70s and early 80s.
"I was hanging out with my daughter quite a lot, thinking about myself when I was 17 and the energy I had at that point, all the bands I loved then and the fearlessness I had. I just started to think about that as an idea, 'What was it in me then that made me want to be part of this?' I found myself tuning in to the kind of energy I had when I was younger.
"The other thing was thinking about life as being a big night out. I loved going out and still do. It's everything that comes with a big night where it starts off at one point and finishes at another and everything that happens in between: the drama, the fun, the overwhelming exuberance that suddenly turns into exhaustion, the falling out, the making up – just all of those things that can happen, and, of course, the night out you have is never the one that you expected!
"And I just think that that's what life is like. You have this starting point and then you end up somewhere you didn't expect to be. It's joyful and painful and fun and boring and exciting: all of those things, all at once."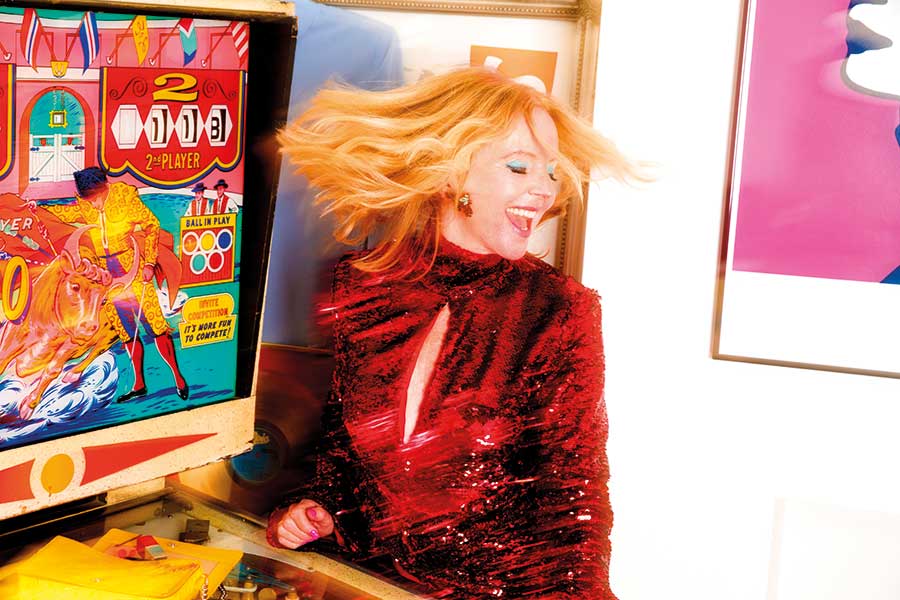 The album's title, Mascara Streakz, is a nod then to the look one often ends up with at the end of a funny/sad night. And for this concept what better style of music to turn to than the sound the band had started to explore four decades ago on Bite, most successfully on the single Don't Talk To Me About Love: four to the floor, hip-wiggling, dance-around-the-kitchen disco rock. 
"We had worked with Mike Chapman on that album so we'd done that sequence-ised thing which was going on back then. When I was young I was a really big clubber. I kept on thinking about Last Night A DJ Saved My Life – I love the emotional connection that people have with music where you're really identifying with something and it heals you.
"I didn't want people to think that this was a nostalgia trip because I don't think it is. I think we've taken it somewhere really relevant. I started off with a list of albums I loved when I was 17 – Kraftwerk, Simple Minds' Empires And Dance, Tom Tom Club… all those records that had a pop sensibility but were still quite edgy. I love pop music but it has to have something that makes it a bit more interesting."
See those eyes
And so Clare and Stephen set down to work, spending the days in their home studio writing and recording.
"I call it my 'Red Shoes' moment. Suddenly we couldn't stop writing and creating. It became like, 'I have to get it done'. We're very used to working with each other so in many ways it became a shorthand.
"Sometimes I'd come up with the vocal melody and Stephen would base something around that. None of it was laboured. When we write a song it's quite quick."
The pair roped in their long-time friend, Robert Hodgens, aka Bobby Bluebell, to co-write Beautiful Thing. Then there's also the involvement of Bernard Butler, ex-Suede guitarist, now acclaimed producer and fellow Crouch Ender (see below).
"I'm a massive fan of Bernard's and he also lives just round the corner from me. I would see him wandering round Waitrose and we'd catch up with each other at the local pub and stuff like that.
"I thought it would be really great to have the opportunity to do something together.
"So I asked him and he said, 'Let's do it.' I went round his house and he played a little melody on the piano and I came up with the idea of Glitter Ball."
The album's centrepiece is the anthemic Home, which was written by and features all four of them. "Each in their own ways, these three men have given me so much encouragement to do what I was doing.
"So I really wanted to have at least one track that we all were involved in. We wrote it at Bernard's house and I have some really nice video clips of us just sitting around his kitchen table, working on the song."
Another highlight is the wistful, tender Your Life Is Mine, which was inspired by Clare and Stephen's adopted daughter.
"It's a bit of a love letter to all young people. Going back to my daughter during lockdown, quite a lot of young people found themselves in an extraordinary situation of being restrained in a way that no teenager should be and I thought how difficult that was.
"Then I thought in general about how at 17 you're at your most vulnerable and exposed. I was at 17, and I think I did really well. I look back and I think, 'That was tough.' It was just that thing of being able to say, 'You know what? You did OK.' I think that's something that young people need to hear all the time – 'you're doing OK.'"
Love and kisses
Which begs the question what does her daughter think of her parents' musical efforts? "I think we drove her a bit nuts because the process is quite repetitive. She was like, 'Could you please stop!' and, 'Mum, could you turn this FUCKING DOWN!'
"But I had to engage her with it. So she sings backing vocals on some of the tracks – she's got a really beautiful voice. I don't want us to sound like The Partridge Family cos we're really not – I just wanted to include her and she
had nothing else to do. I said, 'I want you to be a part of this' because in many ways she's inspired quite a lot of the album."
The finished record pulls off that tricky task of sounding like both a continuation of the band's existing body of work and utterly modern.
Like any really good night out it's both joyful and poignant; a big warm hug of an album. But what if it's a success?
"Well, I'm under contract for two so I think I may have to do another one," Grogan laughs.
"I don't know what will happen next and I love that. I've never known what was going to happen next. I've never had a plan. I've just taken life as it comes and it's worked out pretty well for me so far.
"I reached a landmark birthday this year," (Clare turned 60 in March 2022) "and a lot of people asked me how I felt about it. I kind of recognised that I don't want to be restricted by anything in life, certainly not by a number. I have a really lovely life in terms of what I get to do – great job, with great people most of the time.
"But this is the one thing I've been missing in my life – I didn't realise how much I missed it until I suddenly had to do it again." 
Butler service
Everybody needs good neighbours. Like Bernard Butler, for example, who lives on the same road as Clare Grogan and Stephen Lironi in Crouch End and whose contribution to Mascara Streakz ended up being a lot more substantial than a mere friendly wave each morning. 
"We hadn't really talked about working together before," explains the guitarist. "As neighbours it's usually, 'Oh that tree's falling down' or 'How's the garden?' But I saw Clare play an Altered Images show and afterwards we did mention it." 
Butler had long been an admirer of the band. "Along with the Postcard groups – Orange Juice and Aztec Camera, that whole Scottish scene was a huge part of my musical upbringing. Clare was a brilliant pop star and they made brilliant pop records. 
"Glitter Ball was the first [new song] we did. Clare came round and we did what I always do when I write. I always have a cup of tea and start talking about stuff and whatever people talk about generally becomes the song.
"With Home it was Clare's idea for us all to get together and see what happened.
"We all stood round the piano and jammed a few things. I was bashing out chords, Steve had the drum machine on his laptop, Bobby was shouting out ideas and Clare wrote the words down."
And if the chance came to do it again? "Of course. They're my mates. On a fan level it's a real joy, and on a personal level it's really great to do something with people I respect and make it work for them."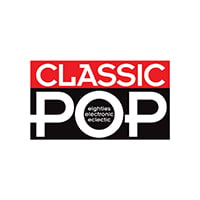 Classic Pop
Classic Pop magazine is the ultimate celebration of great pop and chart music across the decades with in-depth interviews with top artists, features, news and reviews. From pop to indie and new wave to electronic music – it's all here...