The Lowdown – ABC/Martin Fry
By Classic Pop | September 26, 2022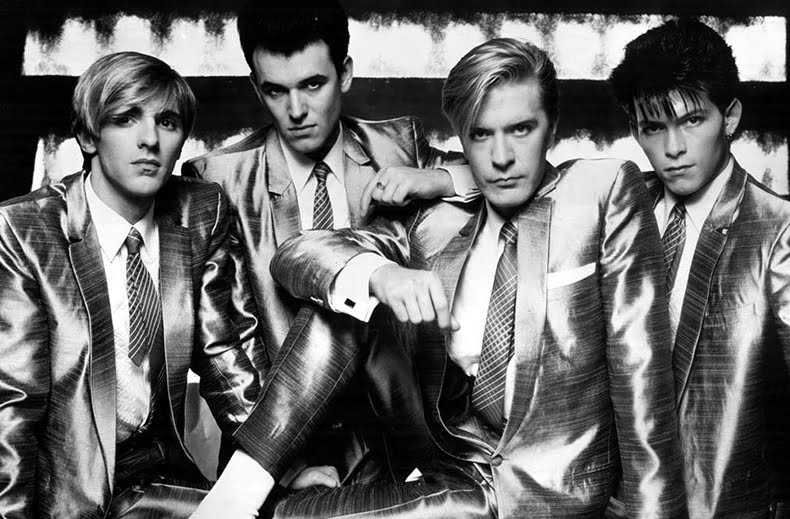 ABC and Martin Fry came out of the Steel City with a silky sound that seduced a generation of pop fans in the 80s. While Fry is now ABC's last man standing, their legacy remains as suave as ever… By David Burke
If ever Martin Fry is immortalised at Madame Tussauds, his waxwork doppelgänger will surely be wearing that gold lamé suit. Until ABC's frontman appeared in the outfit on Top Of The Pops, only Elvis Presley had previously dared to make such a bold fashion statement and get away with it.
But the group of mainly Sheffield natives (Fry actually hails from Stockport) had more going for them than mere sartorial elegance – pop excellence was more their thing.
Formed in 1980, from the band Vice Versa, ABC was the brainchild of synth duo Stephen Singleton and Mark White. Fry was asked to join (as a third synthesiser player) after interviewing them for a fanzine. The fair-haired new recruit would soon assume lead vocal duties.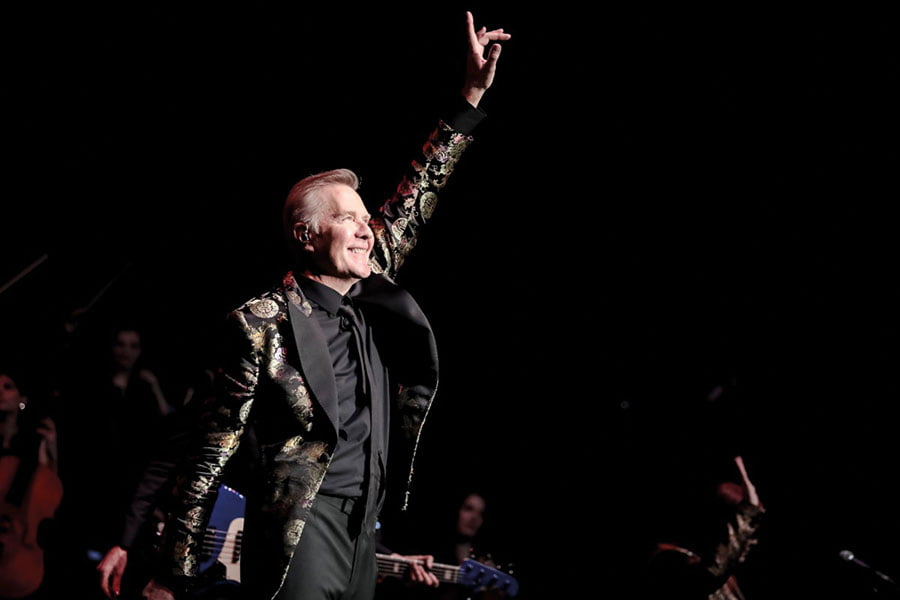 A debut single, Tears Are Not Enough, made the UK Top 20, but it wasn't until 1982 when they broke the Top 10 three times with Poison Arrow, The Look Of Love and All Of My Heart, all culled from their classic debut album,
The Lexicon Of Love.
This represented the culmination of their commercial success, although there were occasional chart forays in the following years.
Among them was When Smokey Sings, lifted from the group's fourth record Alphabet City, which peaked at No.11 in the UK and No.5 in the US in 1987. By this time, Fry and White were the only remaining original members. 
There was a flirtation with house music on 1989's Up and techno on Abracadabra two years later, before White quit and ABC was put on hold for six years. When the band returned in 1997 with the Skyscraping album, Fry was the sole member.
Another lengthy break followed, during which the VH1 show Bands Reunited attempted to get the band's classic line-up back together.
Despite a Singleton and White no show, Fry and drummer David Palmer went on to put together a new ABC LP, Traffic, in 2008.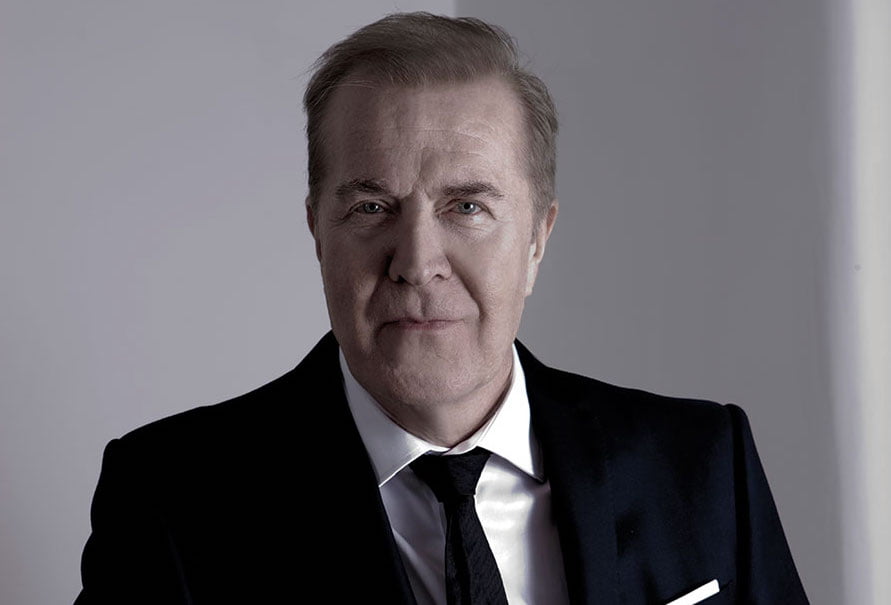 In April 2009, Fry performed The Lexicon Of Love album live at the Royal Albert Hall, accompanied by the BBC Concert Orchestra.
Anne Dudley of Art Of Noise, who arranged and played keyboards on the original record, conducted the performance and she teamed up with group again for The Lexicon Of Love II in 2016. 
Of course, it's pure hypothesis to suggest that had ABC capitalised on the Lexicon… formula in 1983, rather than release the aimless Beauty Stab, their narrative might have taken a different trajectory.
However, there is no questioning the significant impact the band made with that magnificent debut.
The must-have albums
THE LEXICON OF LOVE, 1982
The masterstroke ABC pulled with their debut was enlisting Trevor Horn as producer. In 1979, he reached No.1 as part of The Buggles with Video Killed The Radio Star, and produced a slew of Dollar hits.
He broke the band's sound down to single notes, then sampled and stitched them together, subsequently adding an orchestra arranged by Anne Dudley. 
Though not a concept album, the record features repeated themes in which the singer experiences heartache as he tries and fails to have a meaningful relationship.
A longform music video/film, Mantrap, featuring songs from the LP was released in 1983. 
The album became the soundtrack to many lives in the 80s, and continues to delight decades later. 
HOW TO BE A… ZILLIONAIRE!, 1985
ABC went all electro dance on their third album.
American drummer Keith LeBlanc provides some killer beats and Gary Moberley some tasteful programming on a set that is bright and brash, not unlike the cartoonish cover.
There are guest appearances soby jazz man Guy Barker on trumpet and soul woman PP Arnold on backing vocals (Ocean Blue, which again features strings arranged by Anne Dudley), and a crack team of engineers to ensure the whole thing hangs together, which it does.
While the four singles issued from the record – (How To Be A) Millionaire, Be Near Me, Vanity Kills and Ocean Blue – hardly troubled the UK chart, Be Near Me did provide the group with their first Top 10 US hit.
SKYSCRAPING, 1997
Martin Fry revived the ABC moniker in 1997, for what was essentially a solo project.
He drafted in Heaven 17's Glenn Gregory and producer Keith Lowndes to share the writing credits on Skyscraping, a throwback to The Lexicon Of Love era, although it was less sonically ambitious. The songs are still some of the best since How To Be A… Zillionaire! 
Modestly grand and glittering, the tracks here are burnished by glam guitars, sensuous saxophones (courtesy of Phil 'Snake' Davies and Paul Rabiger), kinetic keyboards and some discerning studio gimmickry that gives the LP a contemporary sheen.
Check out the 2013 reissue, which has a bonus disc that collates some non-album material, including a radio edit of the single, Rolling Sevens.
THE LEXICON OF LOVE II, 2016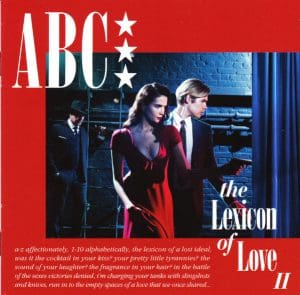 Martin Fry wrote around 40 songs for the sequel to The Lexicon Of Love, then whittled them down to a more manageable 11. The catalyst was a 2009 performance of ABC's magnum opus at the Royal Albert Hall.
Fry worked with several writers on the project, among them Rob Fusari, Charlie Mole and Marcus Vere, and with Trevor Horn unavailable, Gary Stevenson assumed production duties with Fry.
All the things that made The Lexicon Of Love so memorable – the breathless romanticism, audacious vocals and big tunes – are present, but more subtly executed. 
While there's nothing of the calibre of Poison Arrow or The Look Of Love, Viva Love and The Ship Of The Seasick Sailor still come close.
And the rest…
ALPHABET CITY, 1987
After being treated for Hodgkin disease, Martin Fry returned to the studio with fire in his belly and a production team including Chic's Bernard Edwards.
He reverted to the soul influences that shaped The Lexicon Of Love, filtering them through a collection that displayed shrewd pop craft. 
The band's fourth studio album Alphabet City, inspired by the eponymous section of Manhattan in New York City where Fry and Mark White had lived for a period, saw them back in the Top 10 for the first time since Lexicon... 
Anne Dudley's sumptuous string arrangements adorn One Day and Bad Blood, while double bass player Danny Thompson joins an impressive cast of sessioners.
UP, 1989
By the time of their fifth album (and the first not to break the Top 40 on home soil), ABC had become a duo (Martin Fry and Mark White), and found themselves hip to the changing soundscape of the late 80s by embracing house music.
Up is, as the title suggests, high on optimism and energy, especially on One Better World, the peace, love and understanding anthem for the techno age, and The Real Thing, while Where Is The Heaven? is a veritable booty-shaker. North and Paper Thin saw the pair adopt a more chilled-out vibe.
Up was ABC's last LP to be released through PolyGram. They moved to EMI for one more record before Mark White left.
TRAFFIC, 2008
Martin Fry reunited with drummer David Palmer and The Lexicon Of Love's sound engineer Gary Langan, and Rod Stewart band regular Chuck Kentis as producer.
It's a more than credible effort that compares favourably with ABC's 80s heyday, full of familiar sweeping strings, big beats and lyrical idiosyncrasies (witness Sixteen Seconds To Choose's barbed opening salvo: "You're hanging around for your standing ovation/ Plugging your crap at the radio station").
The soulful The Very First Time and Love Is Strong are affirmation that Fry had returned to the inspirational well that birthed his best work.
The essential singles
TEARS ARE NOT ENOUGH, 1981
An exercise in pallid funk it might be, but listen to this Steve Brown-produced debut single and you can just about discern the breadth of ABC's aspirations to pull disparate influences together on to a widescreen soundtrack – aspirations that would be fully realised by Trevor Horn on The Lexicon Of Love.
Indeed, Horn re-recorded the track for the album, though it was Brown's version that presented the group with their first hit, a No.19 placing in the UK. Across the Atlantic, it was issued as the B-side of Poison Arrow. 
POISON ARROW, 1982
Nothing about Tears Are Not Enough prepared the Great British public for the three minute-plus drama of Poison Arrow, arguably ABC's crowning moment. 
Sure it's kitsch – the disco bassline, the synthetic drums, Martin Fry's anguished delivery and the dialogic exchange with backing singer Karen Clayton before the final refrain ("I thought you loved me, but it seems you don't care/ I care enough to know, I can never love you") – but it's also damn near pop perfection.
It climbed to No.6 on the UK chart and gave the band their first US Billboard entry.
THE LOOK OF LOVE, 1982
Not to be confused with the sensual Burt Bacharach & Hal David composition performed by Dusty Springfield for the 1967 spoof James Bond movie Casino Royale, ABC's The Look Of Love finds the protagonist engaged in some kind of existential autopsy after his lover has scarpered.
Martin Fry, talking to Uncut magazine, said: "It's about the moment you get your teeth kicked in by somebody you love, fucking off. You feel like shit, but you have to search for some sort of meaning in your life."
It was the band's highest-charting hit in the UK, peaking at No.4.
ALL OF MY HEART, 1982
The fourth single lifted from The Lexicon Of Love owes much to Trevor Horn's ingenuity (but then so does the entire album) and peaked at No.5.
Although Martin Fry described it as: "Very Bridge Over Troubled Water", its arrangement is nowhere near as prosaic as the Paul Simon standard.
He recalled: "I thought All Of My Heart was rather weak at first, until Trevor added the dramatic pause at the end of the chorus, before the line: 'All of my heart'. Then we added some timpani, while the fadeout was a chance for me to have an English pastoral moment."
BE NEAR ME, 1985
The second single from ABC's third album, How To Be A… Zillionaire! staggered to No.26 in the UK, but finally broke the band Stateside, where it made No.9 on the regular chart and top spot on the Billboard Hot Dance Club Play chart.
It's a heartbreaker, as Martin Fry, poor fella, croons: "All of my dreams came true last night, in tears," before he implores the object of his rejection to come back to him.
It was the only single taken from the album to trouble the UK Top 40.
WHEN SMOKEY SINGS, 1987
ABC's homage to the Motown great Smokey Robinson found itself alongside the soul singer's One Heartbeat on the Billboard Hot 100 for a week in 1987.
"When Smokey sings, I hear violins/ When Smokey sings, I forget everything", gushes Fry over a glorious melody in which Motor City is twinned with the Steel City.
He later met Robinson, who, it's no surprise to learn, gave the song his seal of approval… "I'd grown up on Motown, Stax, Atlantic and R&B, so it was incredible to meet Smokey," recalled Fry.
Only for the brave
BEAUTY STAB
1983
The so-called difficult second album certainly proved a difficult listen for those of us who swooned at the majesty of The Lexicon Of Love. Even Martin Fry, in a 2005 interview, admitted ABC should have released a sequel to that album rather than this guitar-heavy mess of ideas.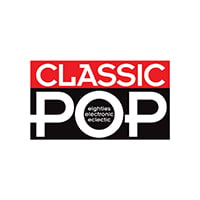 Classic Pop
Classic Pop magazine is the ultimate celebration of great pop and chart music across the decades with in-depth interviews with top artists, features, news and reviews. From pop to indie and new wave to electronic music – it's all here...