We grab our finest threads for the slickest of musical flavours…
What is it?
Like glam before it, it's difficult to separate sophisti-pop from the clothes it's sung in. Though the music itself is always glossy and immaculately produced, you're never going to be a true member of the sophisti-pop club if you're garbed in a puffer jacket and scuffed-up trainers. 
That's why, when we think of the archetypal sophisti-pop artists, we picture Martin Fry's gold lamé suit, Corinne Drewery's Louise Brooks-like bob or the sartorial grace of The Style Council. Sophisti-pop, you see, is the complete aspirational package.
Where prog is rock music for adults, sophisti-pop is very much its pop equivalent. With its intoxicating mix of soul, jazz and new wave, this was chart music for grown-ups. Alongside synth-pop, sophisti-pop was the defining sound of the 80s, particularly in the UK.
As wine bars and bistros sprung up across the country and the yuppie was in the ascendancy, this music seemed to reflect the public's new-found lust for the high life. If New Romantic was akin to punk through an avant-garde filter, then sophisti-pop was New Romantic going mainstream. 
It's hard to put a finger on which album kickstarted the sophisti-pop phenomenon, but most agree with Roxy Music's Avalon and ABC's The Lexicon Of Love (both 1982) as being the ones that quantifiably popularised the genre's sonic tropes of soulful vocals, jazzy chords and super-varnished production.
From here, a whole host of clean-cut, well-tailored artists would bring elegance and savoir vivre to the charts.
Though sophisti-pop mostly died out with the end of Mrs Thatcher's reign, its influence can be heard today in the music of Clean Bandit, Choir Of Young Believers and Ellie Goulding, while many of its greatest exponents such as Bryan Ferry, ABC, Simply Red and Paddy McAloon are, of course, still going strong.
Essential songs
Sade – Smooth Operator
Roxy Music – More Than This
Spandau Ballet – True
Scritti Politti – Oh Patti (Don't Feel Sorry For Loverboy)
Prefab Sprout – Appetite
Simply Red – Stars
ABC – Poison Arrow
Essential albums
Roxy Music – Avalon
(1982)
Roxy's eighth and (to date) final long-player set the scene for the sophisti-pop sound and indeed for Bryan Ferry's reinvention as a sharp-suited lounge singer. More jazz-flecked than previous Roxy albums, Avalon would become one of the signature records of the 80s.
ABC – The Lexicon Of Love
(1982)
Martin Fry's gloriously melodramatic vocals, married to Trevor Horn's spotless production and Anne Dudley's grandiose orchestrations helped create a sophisti-pop masterpiece. A lush counterpoint to the industrial synth sounds emanating from other corners of Sheffield, The Lexicon Of Love brought not just style and elegance, but also lashings of wit to the UK charts in 1982. 
The Style Council – Café Bleu
(1984)
After splitting The Jam at the end of 1982, Paul Weller formed the altogether glossier Style Council in order to explore his interest in soul, jazz, R&B and more. The 13 tracks on his and Mick Talbot's debut cover everything from boogie-woogie (Mick's Blessings) to rap (A Gospel). But, in between such curios, this record is full of perfect velvety pop, including the No.5-charting My Ever Changing Moods.
Scritti Politti – Cupid & Psyche 85
(1985)
Scritti Politti's sophomore album is a near-faultless collection of smooth, sugar-coated adult pop. The Word Girl was its most successful 45 reaching No.6 in the UK, but also worth seeking out are the Prince-influenced Small Talk and the shimmering Wood Beez (Pray Like Aretha Franklin).
The Blue Nile – A Walk Across The Rooftops
(1984)
The Blue Nile's distinct brand of soulful sophisti-pop has only grown in stature over the years. Released in 1984, debut LP A Walk Across The Rooftops won the Scots rapturous reviews, even if it crashed commercially. "There's a mesmeric quality in this music," enthused Melody Maker, "that makes you want to savour every track with the respectful appreciation of a connoisseur."
Essential bands
The Blow Monkeys
Led by the extravagantly fringed Dr Robert (real name: Robert Howard – his nom de plume came from the Beatles song), The Blow Monkeys were formed in 1981, releasing their first album, Limping For A Generation (described by their frontman as "jazz-punk"), in '84. The punk thing had melted away by the time of follow-up LPs Animal Magic ('86) and the following year's She Was Only A Grocer's Daughter, both of which were brimming with soulful pop, including the Top 5 hit It Doesn't Have To Be This Way. 
Swing Out Sister
Named after 1940s musical Swing Out, Sister (it was, according to the band's website, "the only name they could agree upon – they all agreed they hated it"), this three-piece first made waves with their second single Breakout in 1986 (debut 7″ Blue Mood failed to chart). With their jazz-tinged arrangements and killer hooks, not to mention frontwoman Corinne Drewery's 60s-influenced fashion nous, Swing Out Sister couldn't fail. They're still together today, belting out cool, cultured pop. 
Sade
Unfairly painted as cocktail party musak, Sade's stylish, seductive ballads stirred jazz with R&B and pop, creating a sound that was as silky as it was sexy. Sade Adu's ice-princess air and honeyed vocals made their music feel as classy as a Cartier watch, with every song imbued with the aspirational spirit of the day. The band's defining statement is probably their debut album, the No.2-charting Diamond Life, but there's much to savour on their subsequent three long-players, all of which went Top 10 in the UK. 
Everything But The Girl
For a group whose sound was so classically sophisti-pop, the origins of Everything But The Girl's name are anything but posh. Formed in 1982 by Ben Watt and Tracey Thorn, the duo took their moniker from a sign in the window of a Hull furniture shop, which claimed "for your bedroom needs, we sell everything but the girl." Beginning their career with a cover of a Cole Porter standard (Night And Day) only showed how wildly different this pair were, a quality they demonstrated admirably over 10 studio albums until their dissolution in 2000. (Watt and Thorn are still together as a couple, however.)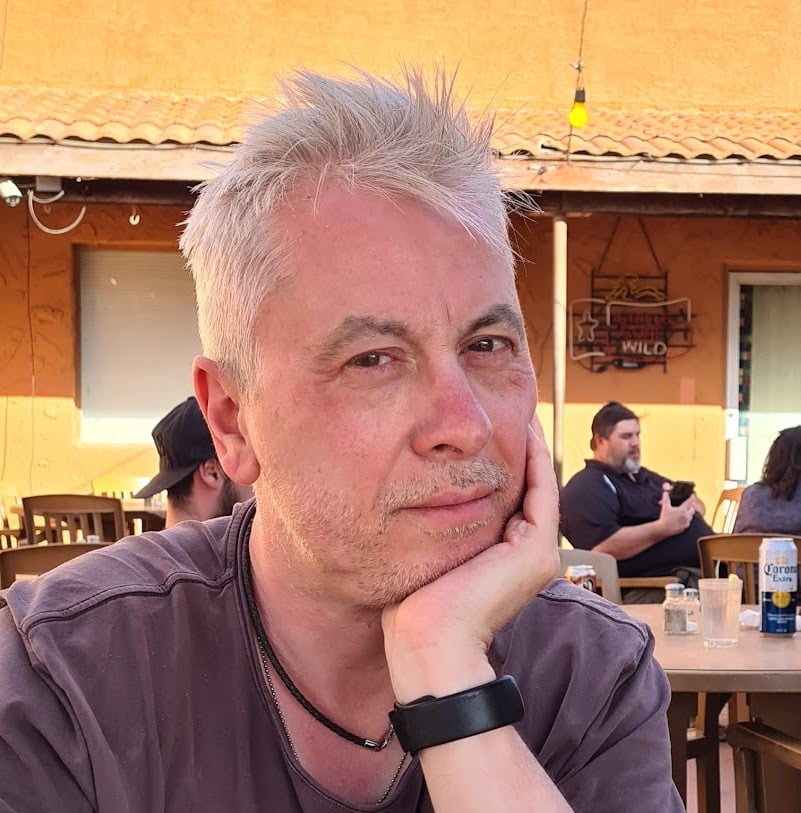 Steve O'Brien
Steve O'Brien is a writer who specialises in music, film and TV. He has written for magazines and websites such as SFX, The Guardian, Radio Times, Esquire, The New Statesman, Digital Spy, Empire, Yours Retro, The New Statesman and MusicRadar. He's written books about Doctor Who and Buffy The Vampire Slayer and has even featured on a BBC4 documentary about Bergerac. Apart from his work on Classic Pop, he also edits CP's sister magazine, Vintage Rock Presents.

www.steveobrienwriter.com