Simply Red announce new album, Time
By Classic Pop | March 2, 2023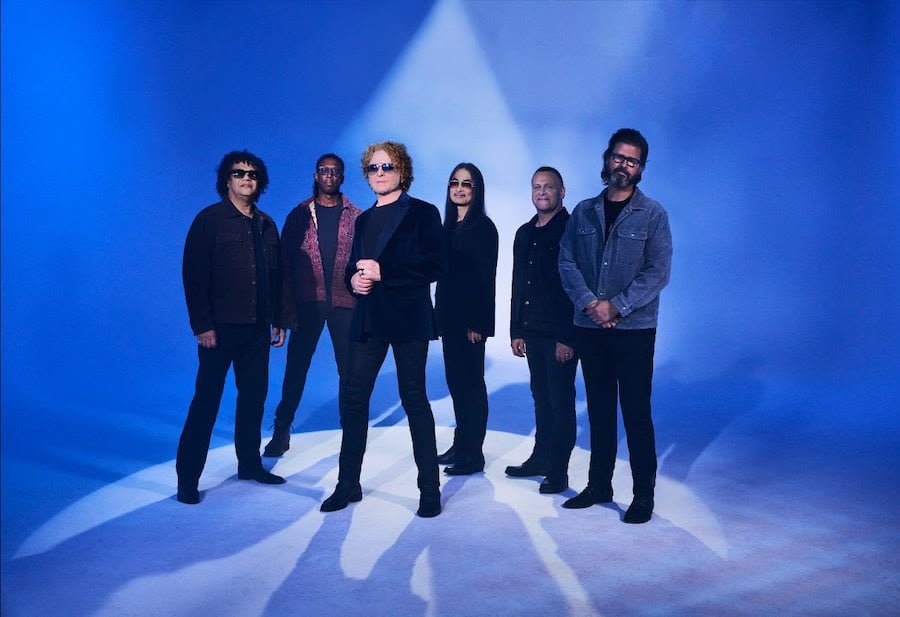 Simply Red are back with a new studio album, Time. Out on 26 May via Warner Music, the album is predceded by the release of new single Better With You. You can listen to it here.
"On the song itself, I'm reminiscing on phase one of the relationship with my wife, when we first met in Milan," Mick Hucknall says of the track. "At that time, I was single and just partying my way around the world. And I thought to myself: well, I didn't really know what I was doing. I was just going along, having a right old time. It just stemmed from there."
"When we were in lockdown, I went, well, jeez, who am I actually?" he says. "What makes me tick? And I realised: you are a songwriter. So why don't you write some songs about who you are? That's really the essence of this album."
With a career spanning 12 studio albums as Simply Red (five of them No.1s), two solo LPs, back-to-back ASCAP Most Performed Song honours (1987 and 1988) for Holding Back The Years, consecutive Brit Awards (1992 and 1993) for Best British Group, a Brit for Best British Male (1993), the 1997 MOBO for Outstanding Achievement, two Ivor Novellos (1992 Songwriter of the Year; 2002 Outstanding Song Collection), and some 60 million album sales, Mick is ready to continue the ride into the next chapter.
"Music is one of those wonderful communicators," he says. "Each and every person can have an interpretation of a song that can mean something to them. To be able to create something that is then shared with millions of people all over the world – what a joy. How can anything be more rewarding and fulfilling than that?"
Time Track Listing
1. Better With You
2. Just Like You
3. Let Your Hair Down
4. Shades 22
5. It Wouldn't Be Me
6. Never Be Gone
7. Too Long At The Fair
8. Slapbang
9. Hey Mister
10. Just Like You (Pt. 2)
11. Butterflies
12. Earth In A Lonely Space
2023 SUMMER DATES
June 2023
16th – Sønderborg, Mølleparken – Denmark
18th – Werchter, TW Classic – Belgium
21st – Pula, Roman Arena – Croatia
25th – Nimes, Festival de Nimes – France
27th – Trani, Piazza Duomo – Italy
28th – Macerata, Sferisterio – Italy
July
1st – Lucca Summer Festival 2023 – Italy
3rd – Marostica, Piazza Deli Scacchi – Italy
4th – Torino, Stupinigi Sonic Park 2023 – Italy
7th – Weert, Bospop Festival 2023 – Netherlands
8th – Berlin, Zitadelle – Germany
9th – Halle Saale, Peißnitz Insel – Germany
11th – Kiel, Wunderino Arena – Germany
12th – Mönchengladbach, Sparkassen Arena – Germany
14th – Bonn, Kunstrasen – Germany
15th – Mainz, Zitadelle – Germany
16th – Lörrach, Stimmen Festival – Germany
19th – Rosenheim, Mangfall Park – Germany
20th – Regensburg, Schloß Emmeram – Germany
21st – Fulda, Domplatz – Germany
23rd – Stuttgart, Jazz Open – Germany
25th – Salem, Schloss – Germany
28th – Füssen, Barockgarten – Germany
30th – Klam, Castle Klam – Austria
August
4th – Murcia, Murcia On Fest – Spain
5th – Poblado De Sancti Petri, Concert Music Festival – Spain
9th – Zofingen, Magic Night – Switzerland
10th – Schaffhausen, Stars in Town – Switzerland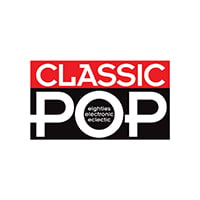 Classic Pop
Classic Pop magazine is the ultimate celebration of great pop and chart music across the decades with in-depth interviews with top artists, features, news and reviews. From pop to indie and new wave to electronic music – it's all here...