Tina Turner – Break Every Rule box set review
By Molly Pickering | March 10, 2023
\Initially failing to top the charts, Tina Turner's Break Every Rule album gets a major remaster. Here's what we thought of the reissue boxset…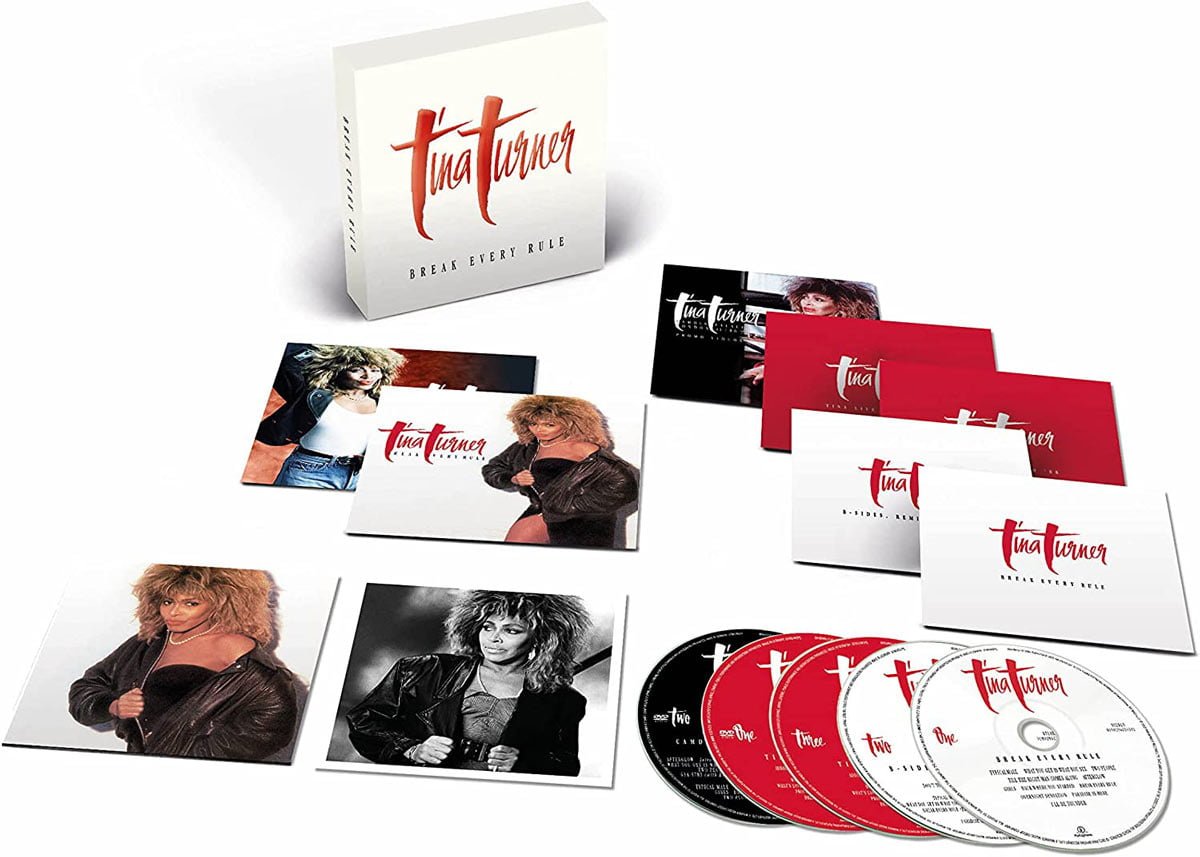 Following the career resuscitation of Private Dancer, Tina Turner was able to assemble a who's who of 80s AOR for its eagerly awaited follow-up in 1986.
The emphatic beats on the lead single Typical Male and subtle synths on Afterglow were provided by Phil Collins and Steve Winwood respectively. Mark Knopfler penned the semi-autobiographical rockabilly of Overnight Sensation and produced the sensual Paradise Is Here, while recent duet partner Bryan Adams co-wrote arguably Turner's most full-throated rocker since the Ike And Tina days in Back Where You Started. Even David Bowie chipped in with the brooding, Blade Runner-referencing chanson Girls.
Despite its stellar pedigree, Break Every Rule shifted barely a fraction of its predecessor, with all five UK singles failing to peak any higher than No.30. Yet Parlophone's 3CD/2DVD reissue shows the disparity in sales didn't correlate with a dip in quality. Girls is one of the finest ballads in the Turner canon, while Two People recaptures the anthemic quality of the career-defining What's Love Got To Do With It.
The bonus material highlights how the queen of rock'n'roll was still firing on all cylinders elsewhere. B-side Don't Turn Around has since spawned more hit covers than any other Tina track, while renditions of Sam Cooke's Havin' A Party and Al Green's Take Me To The River proved she remained a master interpreter herself. From the cowgirl cosplay of What You Get Is What You See to The Borrowers-esque romantic chase of Typical Male, the seven featured videos also demonstrate why the wild-haired star retained her MTV appeal.
Of course, it's the footage from her record-breaking 1988 Rio date and Camden Palace HBO special two years previously which exemplify where Turner truly thrived. Her hip-wiggling stage presence is undeniable as she powers through Break Every Rule's highlights and various favourites including a debut for future live staple Addicted To Love.
Sure, the 12" mixes and nine-minute montage are superfluous, but this extensive package is undoubtedly worthy of its deluxe tag.
What's included in the Break Every Rule boxset?
CD1: Break Every Rule – 2022 Remaster
CD2: B-Sides, Remixes & Live
CD3: Live in Rio '88
DVD1: Live in Rio '88
DVD2: Live in Camden Palace & HD Upgraded Promo Videos
Break Every Rule boxset tracklist
CD1: Break Every Rule – 2022 Remaster
Typical Male
What You Get Is What You See
Two People
Till The Right Man Comes Along
Afterglow
Girls
Back Where You Started
Break Every Rule
Overnight Sensation
Paradise Is Here
I'll Be Thunder
CD2: B-Sides, Remixes & Live
Don't Turn Around
Havin' A Party
Take Me To The River
Typical Male (12" Dance Mix)
Two People (Dance Mix)
What You Get Is What You See (Extended Dance Mix)
The Tina Turner Montage Mix
Break Every Rule (Extended Dance Mix)
Afterglow (Vocal Dance Mix)
Paradise Is Here (Live)
CD3 and DVD1: Live in Rio '88
Addicted To Love (Live In Rio: 16/1/1988)
I Can't Stand The Rain (Live In Rio: 16/1/1988)
Typical Male (Live In Rio: 16/1/1988)
Better Be Good To Me (Live In Rio: 16/1/1988)
Private Dancer (Live In Rio: 16/1/1988)
We Don't Need Another Hero (Thunderdome) (Live In Rio: 16/1/1988)
What's Love Got To Do With It (Live In Rio: 16/1/1988)
Help (Live In Rio: 16/1/1988)
Let's Stay Together (Live In Rio: 16/1/1988)
Proud Mary (Live In Rio: 16/1/1988)
What You Get Is What You See (Live In Rio: 16/1/1988)
Break Every Rule (Live In Rio: 16/1/1988)
Paradise Is Here (Live In Rio: 16/1/1988)
DVD2 – Live in Camden Palace & HD Upgraded Promo Videos

Live in Camden Palace
Afterglow (Live: Camden Palace, London – November 1986)
Intro: Max Headroom (Live: Camden Palace, London – November 1986)
Back Where You Started (Live: Camden Palace, London – November 1986)
Break Every Rule (Live: Camden Palace, London – November 1986)
What You Get Is What You See (Live: Camden Palace, London – November 1986)
Overnight Sensation (Live: Camden Palace, London – November 1986)
A Change Is Gonna Come (Live: Camden Palace, London – November 1986)
Two People (Live: Camden Palace, London – November 1986)
Addicted To Love (Live: Camden Palace, London – November 1986)
In The Midnight Hour (Live: Camden Palace, London – November 1986)
634-5789 (with Robert Cray) (Live: Camden Palace, London – November 1986)
Land Of 1,000 Dances (Live: Camden Palace, London – November 1986)
Paradise Is Here (Live: Camden Palace, London – November 1986)
HD Upgraded Promo Videos
Typical Male
Two People
What You Get Is What You See
Girls
Break Every Rule
Paradise Is Here
Two People (Tina's Hollywood Version)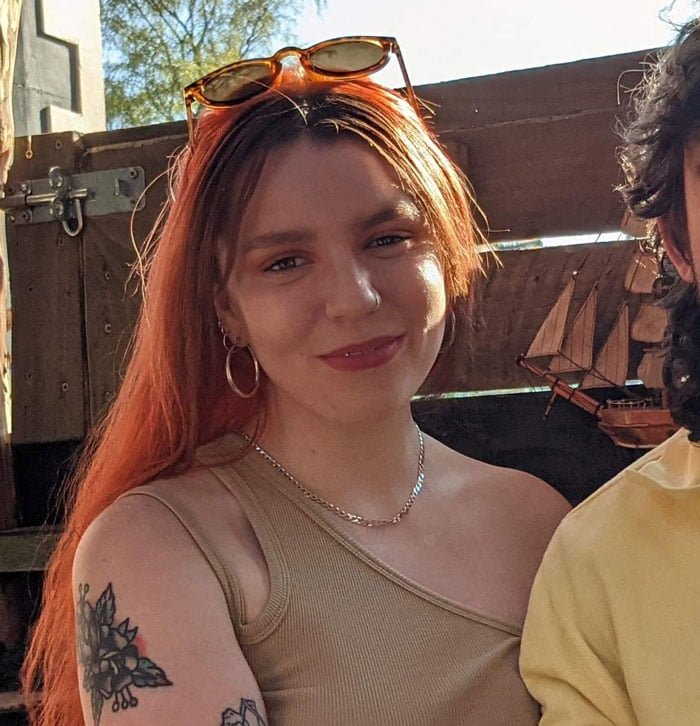 Molly Pickering
Molly is the Digital Executive and Podcast host at Anthem's Vegan Food & Living, she also works across other titles including Women's Running and Classic Pop to create affiliate content for the website.

Starting out as a Digital Marketing Apprentice at Vegan Food & Living in 2021, within 14 months Molly was shortlisted for 'Best Editorial Assistant' at the BSME Talent Awards 2022 and won the BCS Special Recognition award for Digital Marketing Apprentice of the Year in 2022