Making Tina Turner: Private Dancer
By Mark Lindores | March 23, 2022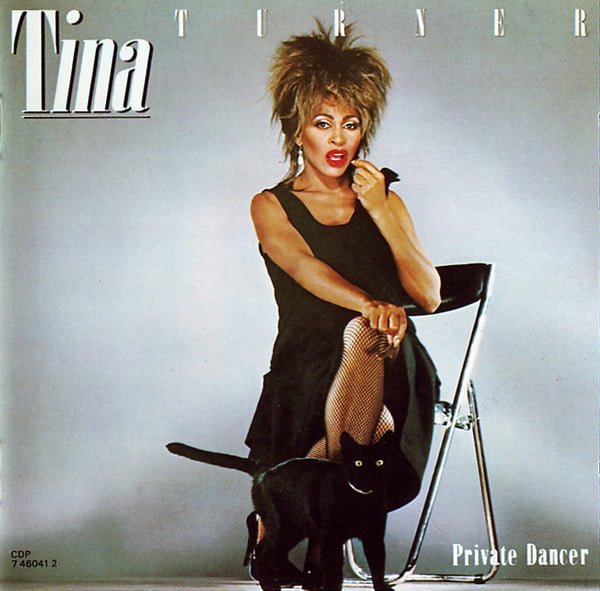 Clawing her way back from obscurity, the rebirth of Tina Turner in the 80s saw the iconic singer defy music industry prejudices based on age, gender and race to produce a decade-defining blockbuster – Private Dancer…
Las Vegas may currently be upholding its reputation as the entertainment capital of the world today, hosting the biggest stars at their multi-million-dollar residencies, but that hasn't always been the case.
In fact, in the late 70s when Tina Turner was regularly performing there, it was a gaudy graveyard of once glittering careers, a pastural populace of fading stars, desperately clinging on to the last vestiges of success or relevance. 
Recently divorced from her abusive ex-husband and musical partner Ike, Tina had left their union with nothing but her stage name. Crippled by debts, she was forced to perform in cabaret clubs, on variety specials and even as a regular on TV shows such as Hollywood Squares in order to support herself and her children. 
It was when friends from the rock world who'd once shared the same bills as Tina and were still performing in giant stadiums and auditoriums, such as The Rolling Stones, Rod Stewart and David Bowie, stopped off in Vegas as part of their world tours that the frustrated superstar was inspired to embark on her own second act and enlisted manager Roger Davies to assist her. 
Opting not to take the expected route of singing soul or R&B material, Tina instead reinvented herself as a rock artist, ditching the glitzy get-ups and dated stage act in favour of leather mini-dresses and a punky new haircut. She went on the road with a stage show fuelled by raw rock energy and her scintillating stage presence. 
Though incredible live shows kept Tina busy, record labels spurned her. Notoriously focused on new, up-and-coming talent, the industry was indifferent to a woman in her forties who was perceived to be past her peak. Two decades into her career, she'd sustained some strong friendships, though, and it was those that helped Tina land some high-profile gigs. 
Rod Stewart had been impressed by Tina's concert at the Ritz in New York in October 1981 and asked her to perform with him on Saturday Night Live the following night before inviting her to join him onstage for three songs at his Los Angeles gig two months later – a show broadcast worldwide and released as a live album. 
Prior to that, Tina was the opening act for The Rolling Stones (with whom she'd first performed in 1966) for three dates on their Tattoo You World Tour. Those shows proved to be particularly epiphanic for her.
"I had never been in front of a crowd that large before and thought, 'How do I do this?'" she recalled in a 1997 interview with Larry King. "I looked out at the audience and thought, 'How do you play to this many people and make it work?' But I loved it. I decided there and then that I wanted to be the first Black, female performer to perform on those stages." After playing her own set, she later joined the Stones onstage for a blistering version of Honky Tonk Women, further affirmation of the musical direction she wanted to take. 
"I didn't want to be onstage singing about cheating on your wife or your husband to those kids, because they can't relate to that, they wanted fun and laughter – rock'n'roll is full of energy, it's naughty!" Tina explained in a 1992 interview with the BBC. "I didn't want to sing rhythm and blues songs then because to me a lot of those songs were depressing.
"It's a culture you're writing about and describing a way of life. Rock'n'roll is white, basically, because white people haven't really had much of a problem, so they write about much lighter and funnier things. Because I was no longer depressed about my depressive life, I wanted to sing songs that weren't depressing."
Despite her live reputation and the support of her peers, Tina's reluctance to sing the blues led to problems securing a record deal in the US. With its notoriously compartmentalised setup, race was often a determining factor in what kind of music an artist was allowed to make there. 
In one of those serendipitous moments where an artist happens to be in the right place at the right time, Tina received an offer from Heaven 17's Martyn Ware to sing on a cover of The Temptations' Ball Of Confusion for their BEF side project. James Brown had originally been set to sing on it but pulled out at the eleventh hour. Finding themselves without a vocalist, a mutual friend suggested Turner to Martyn as a replacement.
The song became a moderate hit in parts of Europe and was the catalyst for Tina's solo career, presenting her in a new light and showing her to be more than capable of delivering contemporary material. The track also captured the attention of Capitol's A&R man John Carter, who fought to get her signed to the label and, against the advice of everyone else there, agreed to take responsibility for an intended album himself.
Using the sound of the BEF collaboration as a template, Carter asked Martyn and co-producer Greg Walsh to work on two more tracks for the album. Declining the invitation to write original material, they instead suggested using the same approach as Ball Of Confusion – reimagined versions of classic tracks.
Working from a list that included hits from Sam Cooke and Al Green, it was the latter's Let's Stay Together that stood out as the obvious choice for first single. Recorded in a single take, Tina's powerhouse performance propelled it into the UK Top 10, peaking at No.6.
Its success in the States took everyone by surprise. Reaching No.26, it gave Turner her first hit single there since Nutbush City Limits over a decade earlier and sent Capitol into panic mode. Having previously regarded Tina Turner as low priority, they put the heat on John Carter to produce an album.
Despite having released four sub-par LPs during her wilderness years, Turner asserted that she regarded the album as a debut rather than a comeback, stipulating that the songs conveyed themes personal to her despite coming from outside sources. Strength, resilience and independence were integral. 
After compiling a final shortlist from hundreds of possibilities, John and Tina were in complete agreement which would make the final cut, only hitting a stalemate when it came to what Turner described as "a cute, little pop song". Therein lay the problem – she wanted to be a rock'n'roll singer and required powerful, energetic songs. This one did not fulfil the brief. 
What's Love Got To Do With It had been attached to Cliff Richard, Phyllis Hyman and Donna Summer and was earmarked for Bucks Fizz's I Hear Talk album until Carter persuaded Tina to record it. Although still not overly enamoured with the subtle, reggae-tinged track, Turner relented and agreed to have it on the album. "I made it work!" she later remarked.
Alongside that track, the album comprised material made famous by David Bowie (1984), The Beatles (Help!) and Ann Peebles (I Can't Stand The Rain), a pair of relatively obscure previously-released tracks – US new wave band Spider's Better Be Good To Me and Northern Irish songwriter Paul Brady's Steel Claw, a Dire Straits leftover (Private Dancer) – and a pair of songs written specifically for Tina Turner (I Might Have Been Queen and Show Some Respect). 
As most of the material came from UK talent, it made sense to make London her base. With song choices finalised, Tina recorded all her vocals in just two weeks, her performance and personality proving the key ingredients in making Private Dancer a cohesive body of work despite encompassing genres such as pop, rock, gospel, soul, new wave and jazz derived from 20 accredited songwriters and nine producers.
As critics argued over whether Madonna or Cyndi Lauper would emerge as 1984's dominant female artist, Tina's comeback took everyone by surprise. Private Dancer was released in May 1984 and was an instant success on both sides of the Atlantic as well as internationally. It reached No.3 in the US and spent 39 weeks in the Top 10.
Meanwhile, in the UK, it peaked one spot higher, reaching No.2 and stayed in the UK Albums Chart for 150 weeks. The LP replicated this success throughout Europe as well as Canada, Australia, New Zealand and South America, eventually totalling sales in excess of 10 million copies worldwide.
Private Dancer saw no less than seven of its 10 tracks released as singles in different territories, with What's Love Got To Do With It proving a universal success, much to Tina's chagrin. Released a week after the album, it topped the Billboard chart in the US, spending three weeks at the summit – her only US No.1.
It was the first time she'd reached the US Top 10 in over a decade and, at 44 years of age, she became the oldest woman to score a US No.1 single. The song also topped the charts in Australia and Canada, reached No.3 in the UK and was a Top 10 hit throughout Europe and South Africa. The following year, it earned Turner three Grammys, for Song Of The Year, Female Pop Vocal Performance and Record Of The Year. 
With hit singles, multiple awards and a sold-out 177-date world tour, the album was not only a colossal commercial success, but also a personal triumph for Tina Turner. Having clawed her way back from being a penniless club singer, she defied the societal limits placed on her due to her gender, age and race, to become one of the most successful artists in history and an adored role model to millions. Private Dancer was the foundation of it all. 
Tina Turner: Private Dancer – the songs
I Might Have Been Queen
A perfect reintroduction to Tina, I Might Have Been Queen is a chugging upbeat rocker with squealing synths and guitars vying for prominence on the song's anthemic chorus. Written by Jeanette Obstoj, Rupert Hine and Jamie West-Oram, the track features a self-referential lyric that pertains to aspects of Turner's life and work. Mentions of "the girl in the fields" are about her childhood spent picking cotton, while the references to rebirth/reinvention stem from Tina's Buddhist faith as does the song's title which comes from her belief that she was an Egyptian queen in a former life. 
What's Love Got To Do With It
After trying various arrangements of the song in the studio, Tina's battle-weary, cynical delivery put her stamp on it and made the track entirely her own. Written by Terry Britten and Graham Lyle, it remains her joint biggest hit, reaching No.3 in the UK and No.1 in the US – her only chart-topper to date. The song has since become one of her signature hits, lending its title to her 1993 biopic and returning to the charts again when remixed by Kygo in 2020.
Show Some Respect
Another Terry Britten co-write, Show Some Respect is a rocky stomper punctuated with a funky guitar riff (not too dissimilar to Nutbush City Limits) and much more aligned with the tough, independent stance that Tina wanted to present for herself as an artist. Unlike much of the record, Show Some Respect was penned specifically for her by Britten with Sue Shifrin. It was the sixth and final track to be released in the US, peaking at No.37 in 1985.
I Can't Stand The Rain
The final single from the album in Europe, I Can't Stand The Rain is a cover of Ann Peebles' 1973 hit produced by Terry Britten. Beginning as a sparse track consisting of just Tina's vocal and a repetitive electronic percussion designed to emulate the sound of rain, the song builds with walls of synths, multi-tracked backing vocals and accentuated stabs of sampled horns. It feels akin to something The Art Of Noise could come up with. Though the single peaked at a lowly No.57 in the UK, it was a major hit throughout Europe, reaching the Top 10 in Germany and Austria and Top 20 in Switzerland, continuing a streak of success which would be a significant factor in Turner later basing herself in Europe.
Private Dancer
Originally penned by Mark Knopfler for Dire Straits' Love Over Gold album from 1982, he felt that the song needed to be sung by a woman so submitted it to Tina's manager for her consideration. The dark, ambiguous track has been widely misinterpreted to be from the viewpoint of a sex worker or stripper, though Turner chose instead to perform it as a taxi dancer. Tina had originally planned to sing over the original Dire Straits backing track for her version, but as legal constraints prevented her from doing so, the group (minus Knopfler) went into the studio with her and recreated it. The sprawling seven minute-plus effort is built around a brooding, cocktail lounge groove with a gentle piano and lilting saxophone; Tina delivering a soft, purring vocal for the verses before building to a soaring chorus and guitar solo from Jeff Beck for the song's climax. The single peaked at a disappointing No.26 in the UK but remains one of her best-loved tracks. It fared much better in the US where it reached No.7 on the Billboard chart. 
Let's Stay Together
Released as a single in 1983, Tina's stunning rendition of Al Green's 1972 classic, produced by Martyn Ware and Greg Walsh, reached No.6 in the UK and was the impetus for her solo career. The record label that had previously deemed her a low priority artist was motivated by the success of the single to get an album recorded. Reaching No.26 on the Billboard chart, Let's Stay Together was the biggest-selling 12″ single at the time in the United States. 
Better Be Good To Me
A cover of an obscure 1981 single by US band Spider, Tina's impassioned delivery of a lyric that was significantly tied to her own life story over Rupert Hine's slick, radio-friendly pop-rock production resulted in a US Top 5 hit and earned Turner a Grammy for Best Female Vocal Performance. Unfortunately, the single stalled at No.45 in the UK but has since become a favourite thanks to its prominence in her live shows.
Steel Claw
Written by singer-songwriter Paul Brady, Tina had been including Steel Claw in her live act for some time and it was one of the first tracks confirmed for the album. Turner performed the song to a wider audience during an appearance on The Tonight Show Starring Johnny Carson in 1982, giving the public its first taster of her forthcoming music. 
Help!
A gospel-tinged cover of The Beatles' hit backed by The Crusaders, Tina's raw, emotional rendition of the song is a million miles away from the Fab Four's poppy original. It was recorded in Los Angeles at the end of 1981 but remained unreleased until the unexpected success of Let's Stay Together required a follow-up single and nothing else was recorded. Disappointingly, it only made No.40 in the UK. The US branch of her label were so unimpressed with the song that they omitted it from the American version of the LP completely (it was subsequently added on future editions).
 1984
Deploying a similar process as they had with Let's Stay Together as they felt underqualified to write an original composition for her, Martyn Ware and Greg Walsh drew up a shortlist of songs they thought Tina should cover with 1984, a David Bowie track from his Diamond Dogs album, emerging as favourite. Turner later duetted with Bowie on the title track of his Tonight LP and he made a guest appearance during Tina's Birmingham concert of the Private Dancer Tour.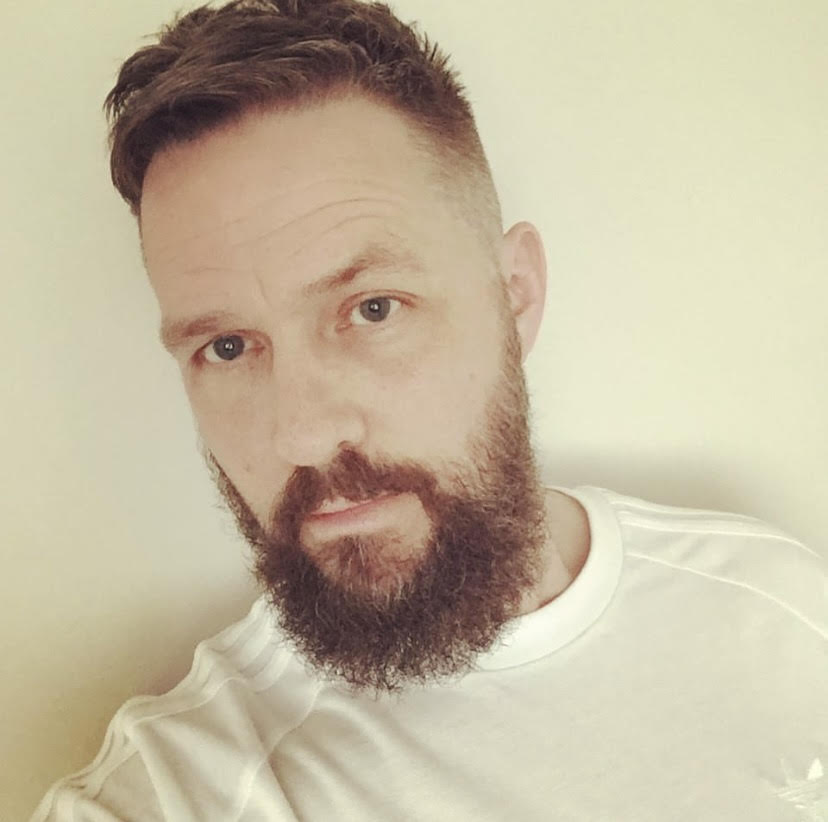 Mark Lindores
Raised on a diet of Smash Hits and Number One mags (literally, he used to save his school lunch money to buy them), Mark Lindores never entertained the idea of doing anything other than writing as a career. After writing for publications including the British and Australian editions of Vogue, Mixmag, Attitude, Total Film, Clash, Notion and Metro, he chanced upon the launch issue of Classic Pop in 2012 and, thrilled with the discovery of a magazine that featured his favourite artists, pitched an idea for issue 2 and has written for the magazine (and Classic Pop Presents) ever since.