Peter Gabriel shares new track Olive Tree
By Classic Pop | August 1, 2023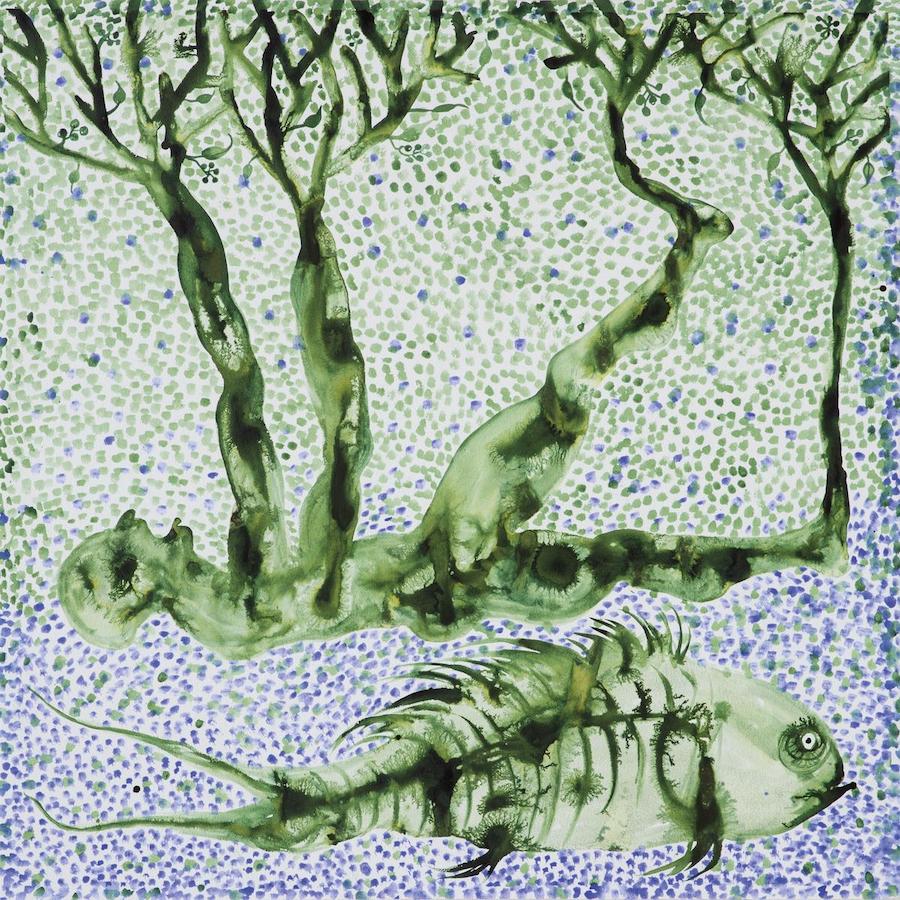 On the full moon, Tuesday 1 August, Peter Gabriel releases the eighth track from the album i/o. This month the song is Olive Tree and the first version to be heard is the Bright-Side Mix, by Mark 'Spike' Stent.
Written and produced by Peter Gabriel, Olive Tree is another song about connection, both how we interact with nature and the other species around us, but also a greater sensitivity to the potential for broadening human experience.
"In some ways I do think we are part of everything and we probably have means to connect and communicate with everything that we often shut off," says the singer. "We only want to see and listen to the things that seem important and relevant to us and shut out the noise of everything else when, probably, hidden in that noise there are all sorts of things that can help us realise our place in this future world."
Like the song Road To Joy, released in June, Olive Tree is also part of a separate brain-related project that Peter is currently working on, as well as being partly influenced by his interest in the brain reading research of the likes of Jack Gallant's Lab at Berkeley and Mary Lou Jepsen's work at Openwater.cc.
"It feeds into this idea that we're no longer these islands that have our own private thoughts, that our thoughts are going to get opened up to the outside world. The lubrication that allows society to function is based, in part, on not being able to read what's going on in other people's minds, so unless we get more comfortable with how we really are, we're probably going to prefer to stay partly buried in our private worlds."
Musically, Olive Tree provides another up-tempo moment for the i/o record
"I wanted it to have some speed to it but I also wanted some mystery, too," Gabriel says. "I think it is a celebration in a way and there's a real sense of being alive."
The song features a string arrangement from John Metcalfe, with further contributions from Manu Katché on drums, Tony Levin on bass, David Rhodes on guitar, Josh Shpak on trumpet and additional percussion from Ged Lynch. The song was recorded at Real World Studios, Bath, The Beehive and British Grove, London.
This month's full moon release comes with artwork from the artist Barthélémy Toguo and his work 'Chroniques avec la Nature'.
"I was aware of Barthélémy Toguo's work, which I found very haunting and very strong, but I first met him at WOMAD in 2015, when he came as artist in residence. I wasn't talking about this project at that time, but when I was thinking about re-connecting to nature and his work seemed ideal. I think it's super strong and looks wonderful on stage.
"Barthélémy listened to the song and his piece was created as a direct response to the music, which hasn't always been the case with the other artists, but he was determined that he should generate something new and I'm very glad he did, it's wonderful."
Just like the previous full moon releases, Olive Tree will come with differing mix approaches from Mark 'Spike' Stent (Bright-Side Mix), released on 1 August, and also from Tchad Blake (Dark-Side Mix) and Hans-Martin Buff's Atmos mix (In-Side Mix), released later in the month.
The i/o tour continues in North America in September and October.
i/o The Tour 2023
North America
Friday, 8 September               Quebec City, QC          Videotron Centre
Saturday, 9 September           Ottawa, ON                 Canadian Tire Centre
Monday, 11 September          Toronto, ON                Scotiabank Arena
Wednesday, 13 September    Montreal, QC              Bell Centre
Thursday, 14 September        Boston, MA                 TD Garden
Saturday, 16 September         Philadelphia, PA          Wells Fargo Center
Monday, 18 September          New York, NY              Madison Square Garden
Wednesday, 20 September    Washington, DC          Capital One Arena
Friday, 22 September             Buffalo, NY                  Keybank Center
Saturday, 23 September         Pittsburgh, PA             PPG Paints Arena
Monday, 25 September          Columbus, OH             Nationwide Arena
Wednesday, 27 September    Cleveland, OH             Rocket Mortgage Fieldhouse
Friday, 29 September             Detroit, MI                  Little Caesars Arena
Saturday, 30 September         Chicago, IL                   United Center
Monday, 2 October                Milwaukee, WI            Fiserv Forum
Tuesday, 3 October                St Paul, MN                 Xcel Energy Center
Saturday, 7 October               Vancouver, BC            Rogers Arena
Sunday, 8 October                  Seattle, WA                 Climate Pledge Arena
Wednesday, 11 October         San Francisco, CA        Chase Center
Friday, 13 October                  Los Angeles, CA           Kia Forum
Saturday 14 October              Palm Springs, CA         Acrisure Arena
Monday, 16 October              Denver, CO                  Ball Arena
Wednesday, 18 October         Austin, TX                    Moody Center
Thursday, 19 October             Dallas, TX                    American Airlines Center
Saturday, 21 October             Houston, TX                Toyota Center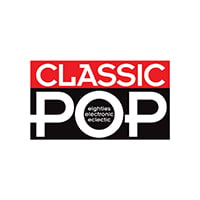 Classic Pop
Classic Pop magazine is the ultimate celebration of great pop and chart music across the decades with in-depth interviews with top artists, features, news and reviews. From pop to indie and new wave to electronic music – it's all here...