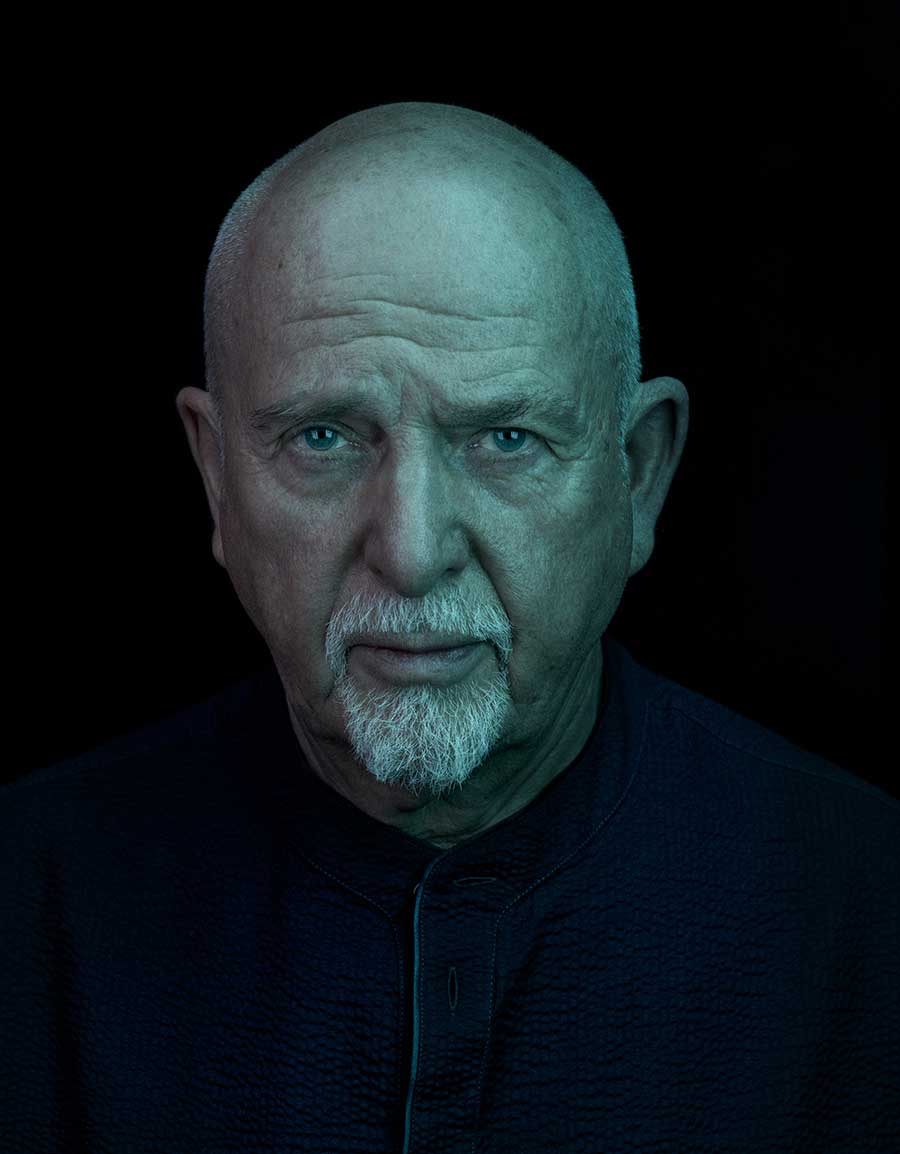 In our latest Lowdown feature we look at the essential albums and singles of Peter Gabriel…
When Peter Gabriel, the overtly theatrical prince of prog rock announced he was leaving Genesis at the peak of their success in 1975, the biggest shock wasn't that the flamboyant frontman was exiting the band, it was his reasons for doing so – he claimed he was leaving to tend his vegetable patch.
The move was deemed eccentric, mystifying and unexpected, all adjectives that would be applied to Gabriel over the course of the next four decades.
It later transpired that it wasn't just vegetables that needed attention: Gabriel's first daughter had developed an infection which had left her fighting for her life, and with Genesis' schedule for the next two years mapped out, he had felt he couldn't give the band the level of commitment required.
Beginning with Solsbury Hill and his eponymous debut album in 1977, Gabriel's career would take him on a journey which would establish him as a highly original performer, fusing elements of avant-garde art rock, electronica and the "world music" which would play such an important role in his life and career in the future.
Almost a decade later, his 1986 album So and lead single Sledgehammer propelled him to international superstardom, thanks in large part to his innovative use of the medium of music videos, in which he pioneered the use of visual effects such as Claymation and Pixilation.
Since his meteoric rise to fame, Gabriel has chosen to use his spotlight to highlight human rights issues and to shine a light on the many world music artists he found so inspiring, and has played on tours to benefit Amnesty International and WOMAD.
As well as his own albums, he runs a record label and a studio complex and has worked extensively in the film world, scoring movie soundtracks.
He divides his time between music and tirelessly campaigning for human rights issues, including his own Witness Foundation, which he started in 1992…
The must-have albums
PETER GABRIEL 3/MELT, 1980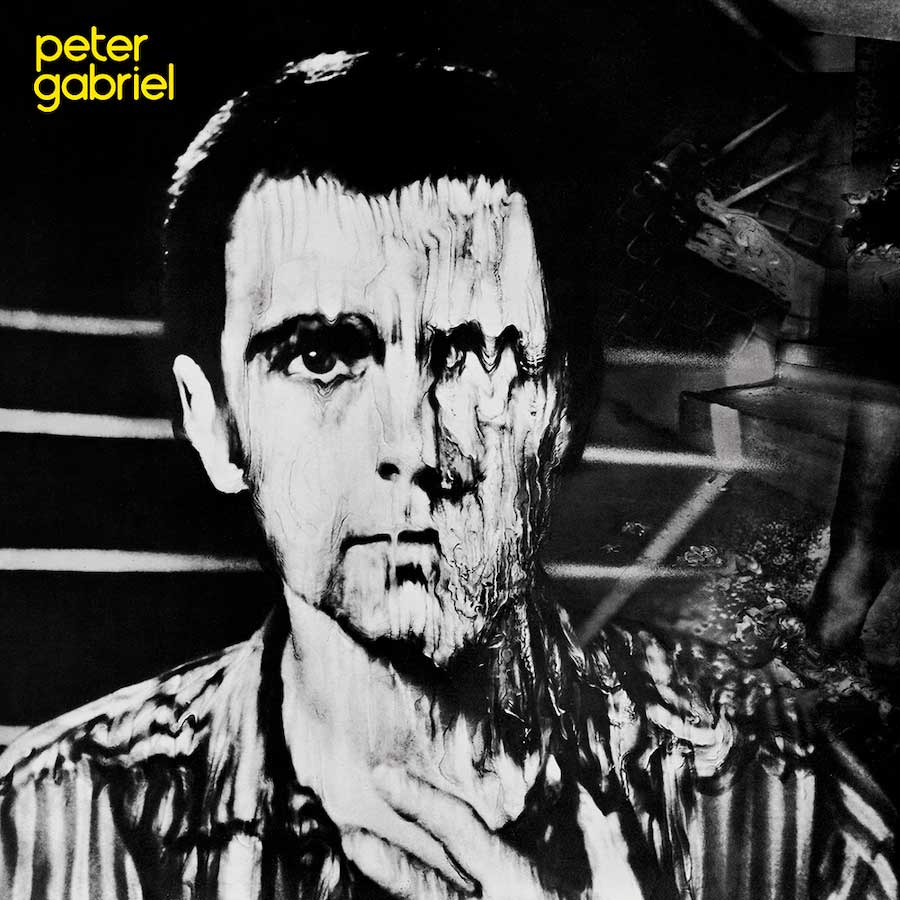 While Peter Gabriel's first two solo albums certainly contained snatches of brilliance and hinted at what a tour de force he had the potential to be, it was on the record known as Melt (actually his third eponymous album in a row to be retitled according to its cover imagery to differentiate the LPs from each other) that he truly came into his own, for this was a collection of songs that also worked as a cohesive body of work.
From the emotional opener Intruder, a song about a transvestite rapist, to the powerful closer, the human rights anthem Biko, Melt traverses a range of sonic and lyrical styles, including the elegant piano-led Family Snapshot and the spellbinding hit single Games Without Frontiers.
The record was steered by producer Steve Lillywhite and included guest spots by Paul Weller, Kate Bush and notably Phil Collins, whose crashing "gated snare" drum sound – most prominent on Intruder and No Self Control – were highly original at the time.
The drum sound gained prominence after Collins used it on his own song In The Air Tonight, and it became a trademark feature of much 80s music to follow.
SO, 1986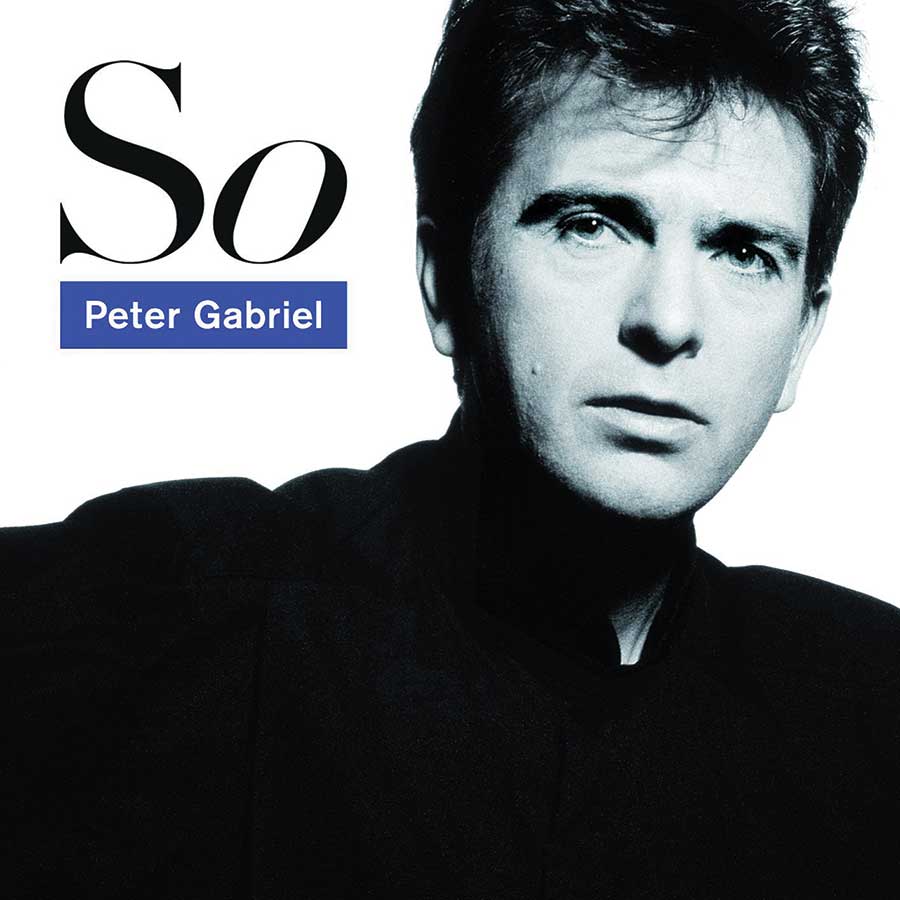 A telling moment comes in the lyrics of Sledgehammer, So's biggest hit, when Gabriel sings: "I kicked the habit/ Shed my skin/This is the new stuff/ I come dancing in": it perfectly encapsulates his mood at that time.
A polarising album among his fans due to its "commercial" feel, So is the sound of Gabriel toning down his experimental tendencies, instead choosing to fuse pop and art-rock with soul music and his beloved world music to create an expansive sound which captivated the planet, giving him one of the decade's defining records.
Aside from the ubiquitous Sledgehammer, So is a rich sonic tapestry which manages to rack up the hits. The songs veer from the sublime Kate Bush duet Don't Give Up, which offers a message of hope in times of desperation, to the quirky Big Time, which sneers at materialism and corporate greed.
Elsewhere, the opening Red Rain, That Voice Again and the haunting Mercy Street are easily enough to silence any naysayers who might drag out the old clichés claiming that an artist chasing commercial success is always a bad thing. Popular, yes – but So is also a stone cold masterpiece.
PASSION, 1989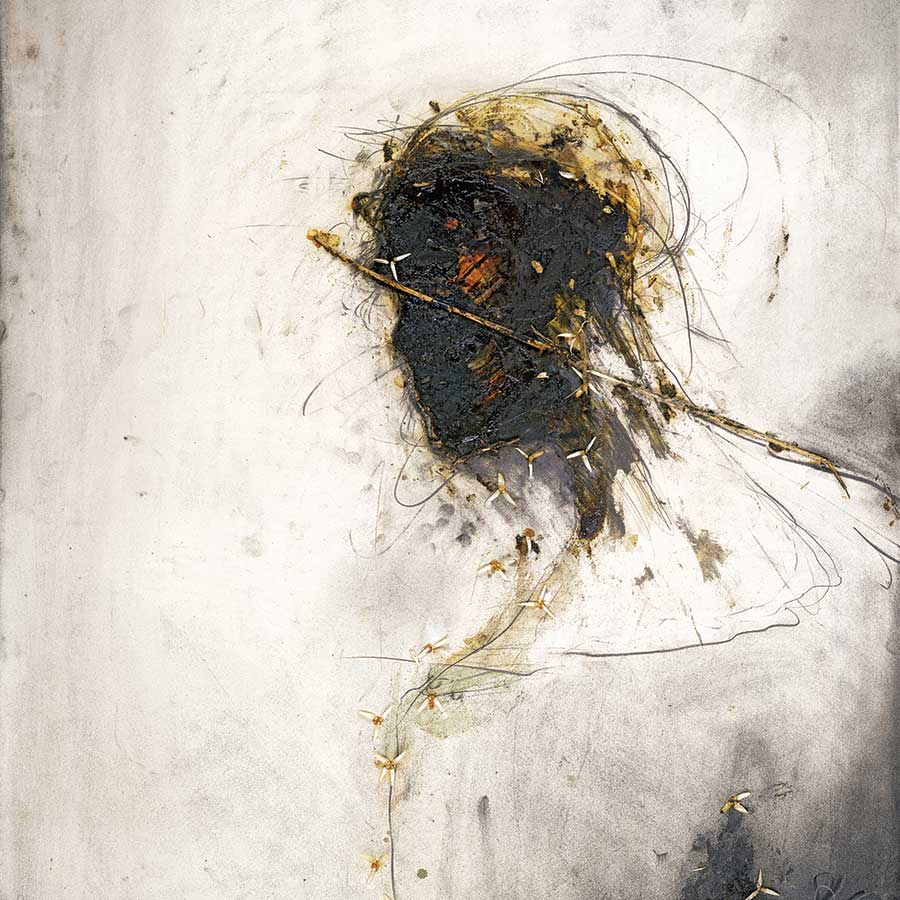 While So had made Gabriel one of the world's biggest rock stars, in typical style the singer followed it with one of his boldest musical statements to date, embarking on an artistic endeavour which would further highlight his eclecticism.
Throughout his career Gabriel has embraced the world of cinema, managing a successful sideline career of soundtracking films such as Birdy, Long Walk Home and OVO, but it is this, his score for Martin Scorsese's controversial The Last Temptation Of Christ, that stands out as his greatest.
Gabriel's enthusiasm for the film genre and his connection with his collaborators resulted in a series of instrumental works which stand up alongside the best of his output.
Using the platform which So's success had afforded him, Gabriel chose to shine a spotlight on music from around the planet, enlisting musicians from Africa, the Middle East and Southern Asia (including Youssou N'Dour and L Shankar) to collaborate on a superb fusion of East meets West, the traditional rhythms and instruments blending with his own ambient textures to culminate in an album which manages to transcend both geography and time.
US, 1992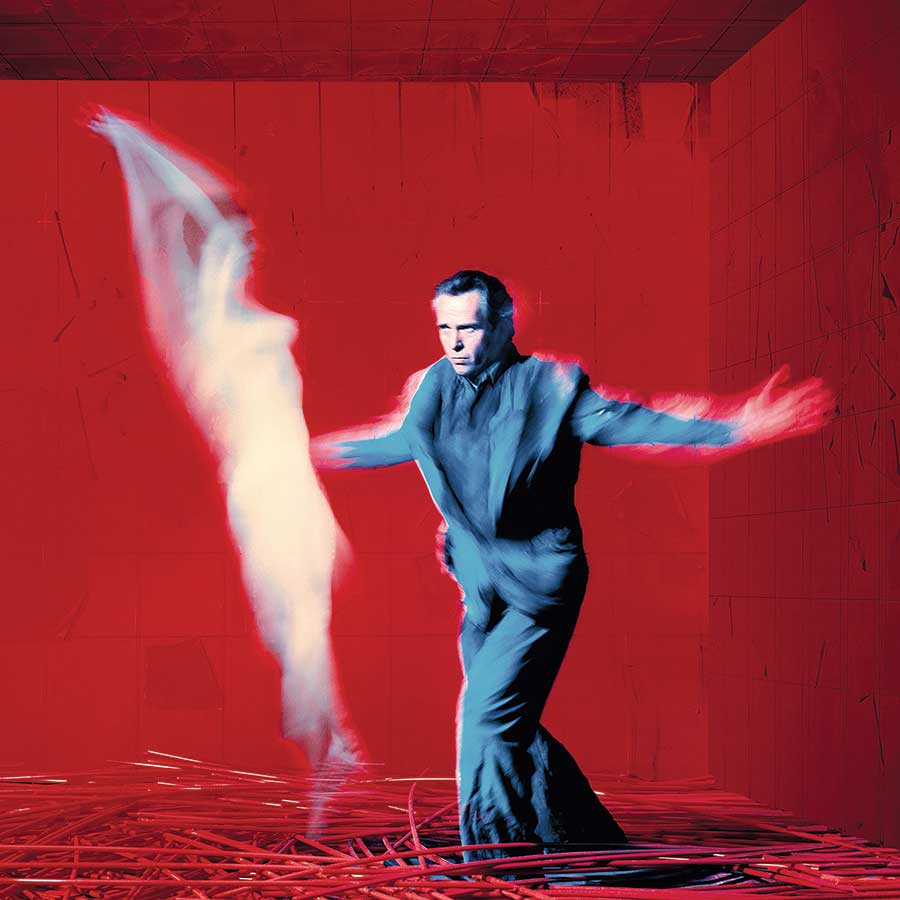 In the six years after his last studio album So, Gabriel had explored the far edges of his musical boundaries on the Passion album and had gone through a turbulent time in his personal life (the breakdown of his marriage to wife of 16 years, Jill, and a split from actress Rosanna Arquette).
At this point he probably felt he had more than a wealth of life experience to draw upon, and indeed the lyrics on Us would prove to be some of his most soul-baring, covering themes of fragility, loss, despair and feelings of inadequacy.
Though the singles Steam and Kiss That Frog were upbeat (and considered by some to be fairly blatant attempts to replicate the success of previous hits such as Sledgehammer and Big Time), the album's true strength came in a pair of tracks with Sinéad O'Connor, Come Talk To Me and Blood Of Eden, plus the heartbreaking Secret World and Fourteen Black Paintings, while Digging In The Dirt proved to be a fine choice of single.
Having explored world music more deeply in the time that had lapsed since So, Peter took influences from that to subtly embroider the sound of Us, aided perfectly by producer Daniel Lanois.
And the rest…
PETER GABRIEL 1/CAR, 1977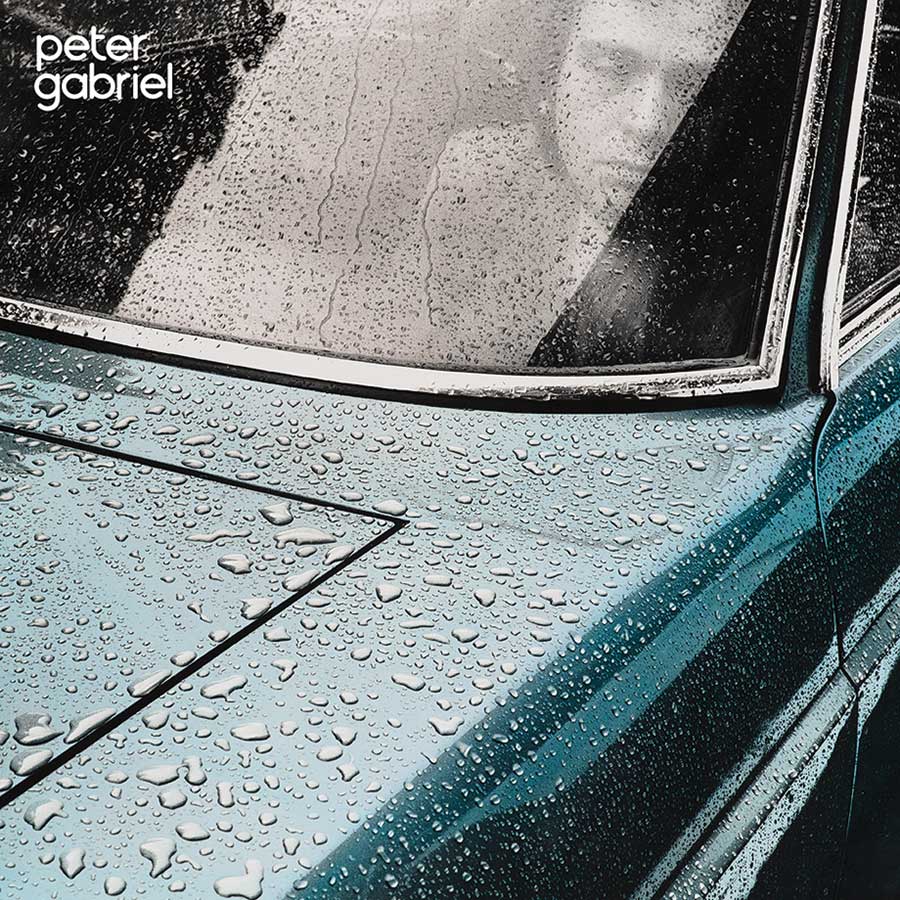 Having shocked the music world when he left Genesis at the peak of their success in May 1975, Gabriel's debut solo LP, the first of four albums to be self-titled, was released in February 1977.
The first single, Solsbury Hill, partly explained his reasons for leaving Genesis; the second, Modern Love, solidified his place as a solo artist.
While the album contained a host of strong tracks including the quirky opener Moribund The Burgermeister, the Barbershop quartet-inspired Excuse Me, the bluesy Waiting For The Big One and the orchestrated standout Here Comes The Flood, it was almost hindered by its eclecticism, suggesting he lacked direction and was having trouble finding his identity as a solo artist.
Nevertheless, the album was cohesive in its high-quality songwriting, and revealed an unpredictability which would serve him well in the future.
PETER GABRIEL 2/SCRATCH, 1978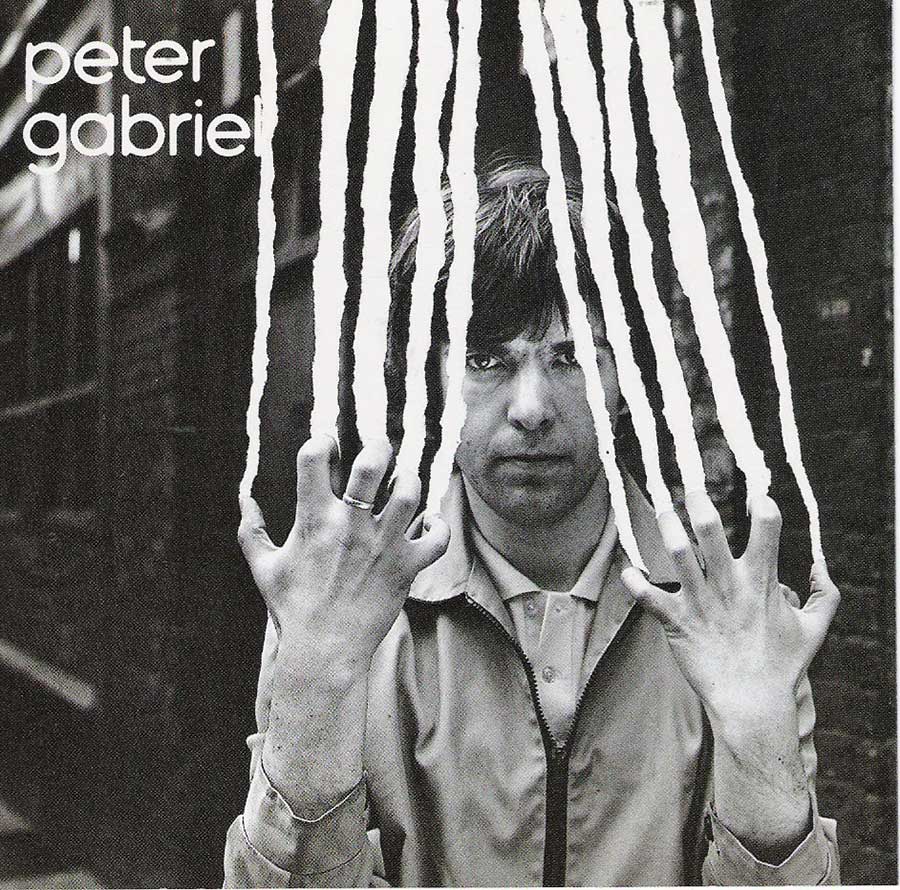 Gabriel had perhaps used the recording of his debut album as a learning experience. Feeling that it had been rather over-produced, he entered the studio for a second time in search of a much more lo-fi sound.
Although the LP genre-hopped almost as much as his debut had, guitarist Robert Fripp's production skills ensured that it at least hung together sonically; Fripp himself has remarked that the album was deliberately recorded extra-quickly to avoid overthinking and overproducing it.
Though the record failed to produce a hit single, it did contain some great music: the rockier numbers such as On The Air, Animal Magic and Perspective work perfectly well, but it is the slower numbers such as White Shadow, Mother Of Violence, Indigo and the bittersweet closing track Home Sweet Home which form the foundation of the record.
PETER GABRIEL 4/SECURITY, 1982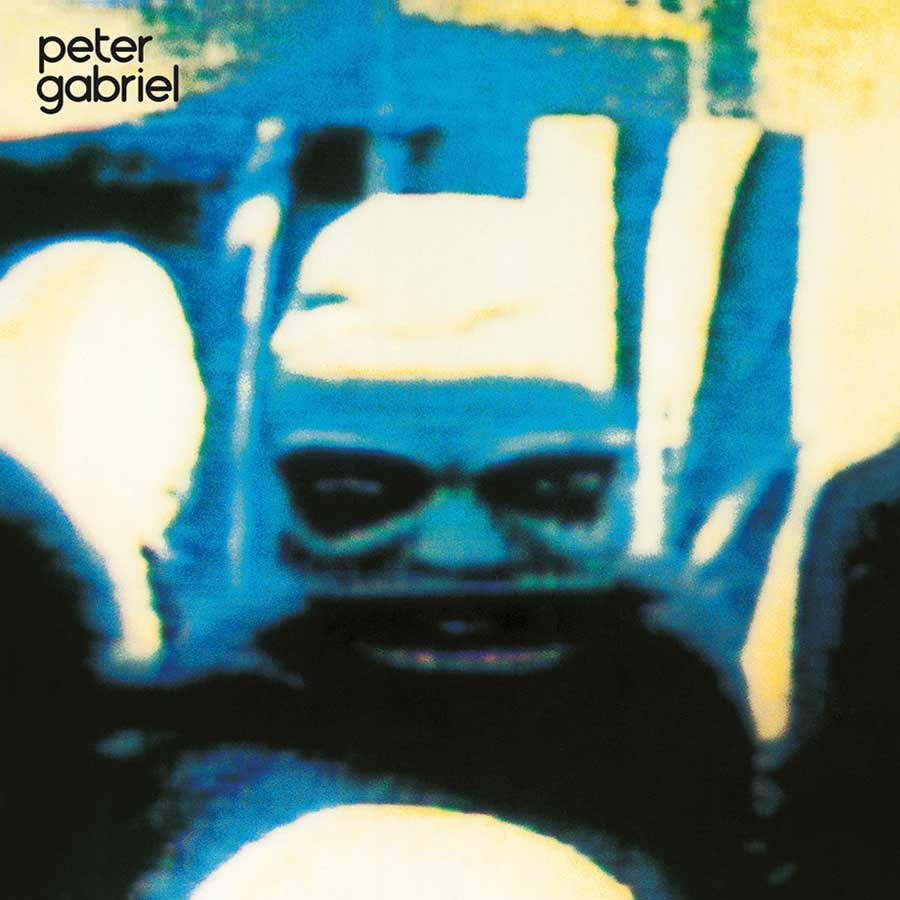 Having finally succeeded in releasing his first solo classic album with Peter Gabriel 3/Melt, it would be two years before he followed it up with Peter Gabriel 4 (the album received the title Security in the US).
Though this project would reflect a continuation of the style he adopted on his third album both lyrically and sonically, on Security the sound is expanded thanks to the use of African and Latin rhythms – something which would influence Gabriel's future output considerably.
After the double-punch opening salvo of Rhythm Of The Heat, San Jacinto and I Have The Touch (a yearning plea for human contact), things take an eerie turn with the sinister The Family And The Fishing Net. Shock The Monkey is a great piece of bouncy synth-pop, while Wallflower is among his greatest ballads. One of his most underrated albums.
UP, 2002
With his releases by now becoming sporadic at best, Up arrived in 2002, an entire decade after Us, his last studio album.
Like its predecessor, Up is driven by its lavish arrangements underpinning lyrics wrenched straight from the heart, with death being an overriding theme of the record.
Opener Darkness kicks off the LP with a bang and a screech of guitars and keyboards before alternating back and forth with gentle piano; Growing Up is a mix of early Genesis art-rock suffused with techno beats, while Sky Blue was perhaps the most moving song Gabriel had written in decades.
The album's single, The Barry Williams Show, a satire on talk-show culture, is one of Up's weakest tracks and feels out of place.
Though an insular listening experience, Up is one of his most challenging albums, and ultimately one of the most rewarding… if you're prepared to make the effort.
The essential singles
SOLSBURY HILL, 1977
Peter's first solo single, and almost the hit that never was: the singer, wracked with self-doubt after leaving Genesis, wasn't sure it was good enough and contemplated leaving it off his debut album altogether. Luckily, the record company insisted that it should not only make the final tracklisting, but also be the first single.
Seen as quite the departure after the overt theatrics of Genesis, it was inspired by a period of meditation on Solsbury Hill in Somerset, where Peter contemplated his exit from Genesis and wrote the lyrics which explained his decision to leave ("I was feeling part of the scenery/ I walked right out of the machinery").
The song's success justified his decision and filled him with self-confidence. When reworking the song for 2011's New Blood, Peter included a five-minute recording of Solsbury Hill's windy "ambience" as an intro.
GAMES WITHOUT FRONTIERS, 1980
One of the standout tracks from Peter's third album, Games Without Frontiers took its name from Jeux Sans Frontières, the French version of the It's A Knockout TV show (that is the phrase sung by Kate Bush as the song's hook, not the widely misheard "She's so popular").
The song came about after Peter noted the childishness of adults in positions of power over global situations. The song was written as the build-up to the 1980 Olympics descended into petty name-calling, political game-playing and underhand tactics, leading to the US withdrawing from the event altogether.
With its electronic percussion, catchy whistling refrain and the aforementioned cameo from Kate Bush, Games Without Frontiers gave Peter his first solo Top 10 single, peaking at No. 4. It was, and remains, one of his greatest triumphs.
BIKO, 1980
Described by Gabriel as "a calling card announcing I was interested and prepared to get involved", Biko signalled the beginning of what would be a lifelong dedication to humanitarian and political issues.
Recorded and released in 1980, the song was inspired by the case of South African anti-apartheid veteran Steve Biko, who had been arrested and interrogated by police in August 1977.
During the interrogation he was brutally beaten, suffering serious head injuries, and sent straight to prison without receiving medical treatment, where he died days later.
Horrified, Peter wrote the song and included a recording of the South African song Ngomhla Sibuyayo at the beginning of the song and Senzeni Na? at the end – both of which were sung at Biko's funeral. The song peaked at No. 38 in the UK but is an integral song to his career.
SLEDGEHAMMER, 1986
A last-minute addition to the So album, Sledgehammer has gone on to become Gabriel's most famous hit. The song was influenced by his lifelong love for classic soul of the 1960s, particularly the Stax label and Otis Redding, whom he had seen live at the Ramjam Club in Brixton in 1967.
To get the right sound Gabriel enlisted the Stax house musicians The Memphis Horns, drawing criticisms that he was appropriating black culture and that he was copying Phil Collins.
Based on the premise that "Sometimes sex can break through barriers when other forms of communication are not working too well", the innuendo-laden song (the sledgehammer, bumper car, train, big dipper are all obvious metaphors) matched Gabriel's previous UK chart peak of No. 4 and became his first and only US No. 1 single – and it knocked Genesis' Invisible Touch off the top spot.
DON'T GIVE UP, 1986
One of Gabriel's most enduring songs, Don't Give Up came to fruition for a number of reasons. It was written as a thank-you to his family, who had supported him through a bout of depression; it was also inspired by a book of photographs by Dorothea Lange which documented the poverty-stricken conditions she had lived through.
Comparing the American Depression with a Britain buckling under Margaret Thatcher's leadership, it was written from the viewpoint of a man whose unemployment was destroying his self-worth and his marriage.
Gabriel had written the song as a blues-inspired, rootsy duet with Dolly Parton but she turned it down, leaving Kate Bush to change it into a tender statement of hope.
Only for the brave…
SCRATCH MY BACK, 2010
Having waited eight years for a new album, fans were underwhelmed by these covers of songs by Bowie, Lou Reed, Paul Simon and Radiohead, backed by an orchestra. Despite the odd solid interpretation, the album lacks excitement.
NEW BLOOD, 2011
Having enjoyed working with the orchestra on Scratch My Back, Gabriel decided that his next record would be a companion piece of sorts, reinterpreting songs from his own canon. However, the fans felt the new versions seldom matched the originals.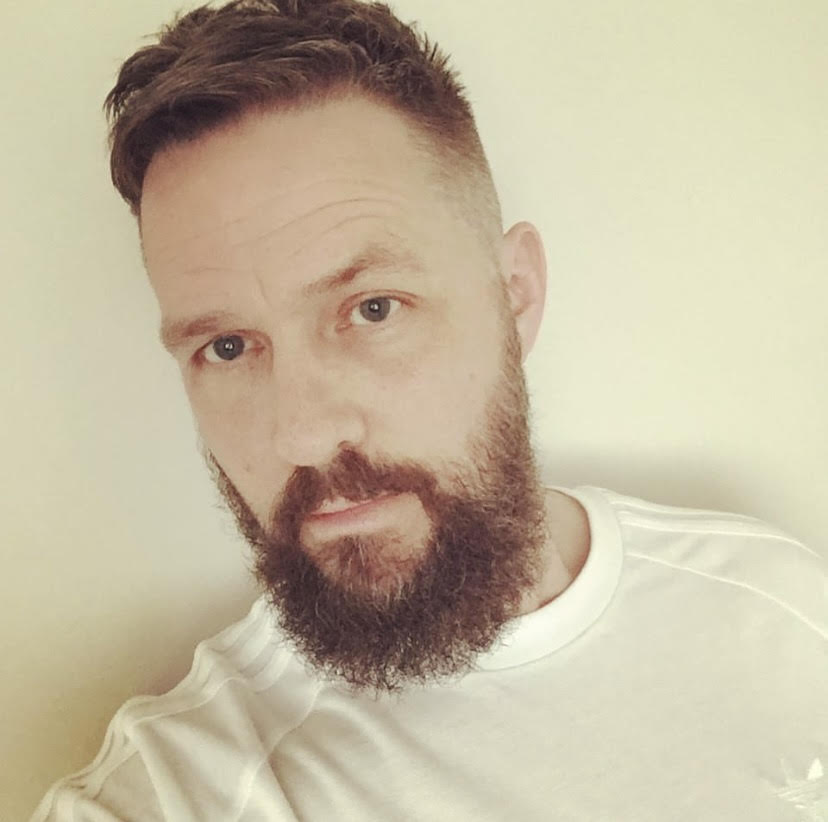 Mark Lindores
Raised on a diet of Smash Hits and Number One mags (literally, he used to save his school lunch money to buy them), Mark Lindores never entertained the idea of doing anything other than writing as a career. After writing for publications including the British and Australian editions of Vogue, Mixmag, Attitude, Total Film, Clash, Notion and Metro, he chanced upon the launch issue of Classic Pop in 2012 and, thrilled with the discovery of a magazine that featured his favourite artists, pitched an idea for issue 2 and has written for the magazine (and Classic Pop Presents) ever since.