Top 100 Singles of the 80s: 90-86
By Classic Pop | March 5, 2014
90
Eurythmics: Sexcrime (Nineteen Eighty-Four)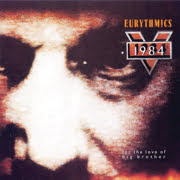 Dave Stewart and Annie Lennox couldn't have been a more apt duo to record the 1984 movie soundtrack, having already filmed their Orwellian nightmares
for the video for Sweet Dreams (Are Made Of This) – see number 32. Whilst this single hit the heady heights of number four in the UK, the US media backed off – mainly due to the title – and it received barely any MTV play, scraping to 81 on the Billboard Hot 100.
89
Duran Duran: Save a Prayer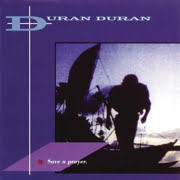 Duran Duran score six separate entries in our Top 100 – the joint highest with Decephe Mode. The band's definitive ballad (at least until Come Undone came alone in 1993), Save A Prayer reached number two in 1982, with Nick Rhodes' sweet arpeggios being just too delicate to overthrow the number-one single of the time, Survivor's Eye Of The Tiger. At five minutes long, and with that big-budget Sri Lankan video, this was widescreen pop cinema.
88
Blondie: Atomic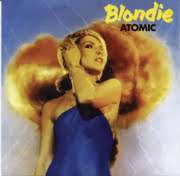 If ever there was a musical melting pot of a single, this was it. It wasn't New Wave, it was disco! No, it wasn't disco, it was New York rock! No, it was a Seventies cowboy anthem! Actually, Atomic was all of these things. It was also damn catchy and, as a result, capable of vanishing off the map (which it did, along with the band) from pretty much the late Eighties onwards – only to resurface in recent years and be declared, quite rightfully, as a classic.
87
Joy Division: Love Will Tear Us Apart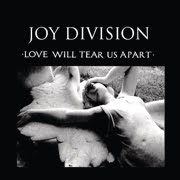 New Order get two placings in our Top 100, but without this single they wouldn't be here at all. Love Will Tear Us Apart was where art-pop began, with a
single being more than the sum of its parts. But what parts! The art of Saville, the production of Hannett, the spirit of Wilson, the voice and the melody of Curtis…  Musically, too, it worked on many levels, as anyone who remembers Paul Young's No Parlez cover version would doubtless agree.
86
Pet Shop Boys: It's A Sin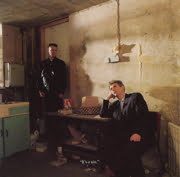 Not a Pet Shop Boys favourite at Classic Pop towers, for this was the moment that Neil and Chris dropped the musical subtlety and mystery in favour of the biggest, heaviest and most obvious slice of Euro disco that, even now, you could possibly imagine. But it sold by the bucket-load – going to number one in the UK and around Europe, and reaching number nine on the Billboard Hot 100 – and is thus forever lodged in readers' conscious as a result.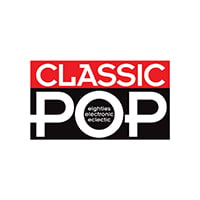 Classic Pop
Classic Pop magazine is the ultimate celebration of great pop and chart music across the decades with in-depth interviews with top artists, features, news and reviews. From pop to indie and new wave to electronic music – it's all here...