INXS – Kick reissue review
By Classic Pop | January 29, 2018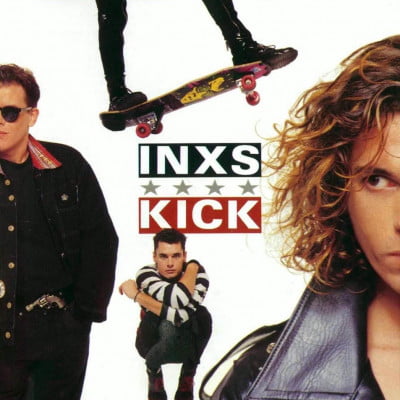 40 years since they formed, 20 years since Michael Hutchence's death, comes this 30th anniversary, three-disc deluxe version of INXS's best album.
Kick was INXS' sixth album, and the one that established the Aussie rockers on the world stage. With its scything, slashing guitars, big, bombastic drums and bass, spacey production, searing sax and Michael Hutchence's cutely raunchy sexuality, it was one of the defining sounds of the era. A funked-up slew of dance-pop, Stones-y rock'n'roll, horn-driven soul and 80s R&B.
In a way, it was a culmination of what Duran Duran were trying to achieve on 1986's Notorious (hardly surprisingly, Nile Rodgers had produced INXS' 1984 album The Swing) and the sound essayed by The Power Station on their 1985 self-titled debut. Everything about the album and its sound is brash and bold, helped not a little by the production skills of Chris Thomas (Sex Pistols, The Human League) and the mixing talents of Bob Clearmountain (Rolling Stones, Roxy Music).
And now it's even brasher and bolder, thanks to the new surround sound mix – in Dolby Atmos – courtesy of Giles Martin at Abbey Road Studios. The new mix appears on a Blu-ray disc (along with all the promo videos), "an immersive sound technology… that delivers the best listening experience on any device with a new dimension of clarity, fidelity and space."
"The test of any classic album is the quality of the songcraft and the way it holds up. Kick sounds as good blaring out of a pair of tinny laptop speakers as it does through a pair of Backes & Müller BM 100s." – Paul Lester
Guns In The Sky is almost dub-like in its spaciousness, the two-note riff providing the basis for Hutchence's Jagger- like exultations. New Sensation introduces that INXS rhythmic rock sound and was one of five singles on the album.
The other tracks lifted off for single release were the sultry Devil Inside, the seminal funk strut of Need You Tonight, Never Tear Us Apart with its stunning pizzicato string arrangement, and Mystify, another catchy number which posited Hutchence as the Aussie Elvis, and inarguably their biggest mainstream rocker.
Hard to believe that this swaggering, planet-bestriding narcissus was barely a decade from an ignominious death. Four of those five singles became Top 10 US hits. As for the album, it had reportedly sold 20 million copies worldwide by 2012. Every song here was built for stadiums, designed to be shared by tens of thousands under a night sky.
And now with two CDs of extras (demos, remixes, extended edits) and that revelatory new Atmos mix, more is… more.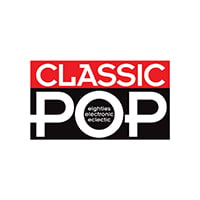 Classic Pop
Classic Pop magazine is the ultimate celebration of great pop and chart music across the decades with in-depth interviews with top artists, features, news and reviews. From pop to indie and new wave to electronic music – it's all here...