The Lowdown: Deacon Blue
By Classic Pop | October 7, 2019
A former school teacher from Dundee relocated to Glasgow and formed a band whose name referenced a Steely Dan song. Deacon Blue clocked up five top 10 albums and 16 Top 40 singles before splitting in 1994, only to reform five years later…
Deacon Blue's name may derive from the title of a track featured on Steely Dan's classic Aja album, but that's the extent of their homage to the urbane American outfit renowned for slick sounding ironic narratives. The Scots work from an earthier template, equal parts pop nous and rock sensibility, with lyrical concerns that reflect the proletarian romanticism of Bruce Springsteen.
The band was formed in 1985 by Ricky Ross, a native of Dundee and adopted son of Glasgow, who, a year earlier, had released a solo album, So Long Ago. The original line-up comprised Ross, Lorraine McIntosh (whom he would marry in 1990), Ewen Vernal, James Prime, Dougie Vipond and Graeme Kelling.
Their 1987 debut, Raintown, peaked at No.14 in the UK and spawned the moderately successful singles, Dignity, When Will You (Make My Telephone Ring) and Chocolate Girl. They really gained traction with the follow-up, 1989's When The World Knows Your Name, which held the No.1 position for two weeks and gave Deacon Blue their first Top 10 hit, the Maria McKee-inspired Real Gone Kid.
Fellow Hoodlums (1991) and Whatever You Say, Say Nothing (1993) went platinum and silver respectively, while they maintained a consistent chart presence with singles such as Twist And Shout, Your Town and a cover of the Burt Bacharach/Hal David standard, I'll Never Fall In Love Again. Then, in 1994, Vipond's decision to pursue a career in television led to the group's demise.
In the final year of the old millennium, they reformed for a series of concerts in Britain and throughout Europe, and issued Walking Back Home, a compilation appended by eight new or previously unavailable songs.
Tragedy struck in 2000, when Kelling was diagnosed with pancreatic cancer. He carried on as Deacon Blue's guitarist both live and in the studio (making a notable contribution to 2001's Homesick) until his death in 2004.
Since then, they have released three albums and toured regularly, while Ross and Vipond have established themselves as presenters on both BBC radio and television.
---
Must-Have Albums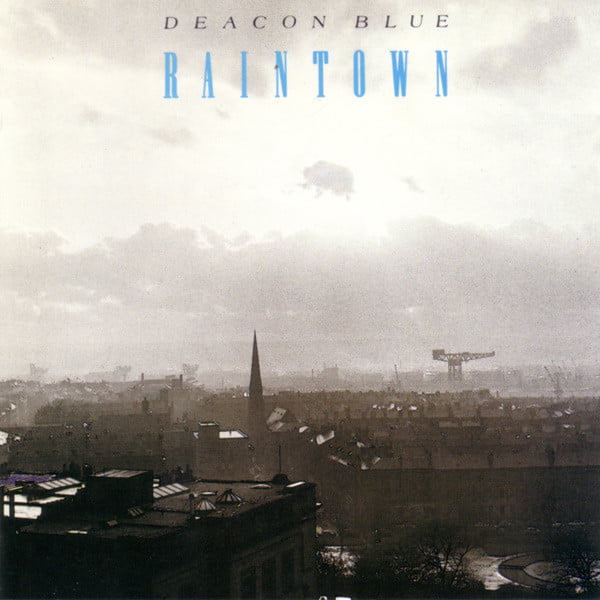 RAINTOWN (1987) – Buy your copy here
Bad work and bad weather
Pop as social commentary, with Deacon Blue reflecting the struggles of ordinary folk in Thatcher's Britain – and particularly their home city of Glasgow – on the likes of Born In A Storm and Town To Be Blamed, while proffering hope on Dignity and The Very Thing.
"It's about work, not good work, and weather compounding that and things bringing you down," explained Ross.
"Everyone was going on about unemployment at the time, but there were also a lot of people unhappy with the work they were in."
The predominantly gloomy tenor of the songs is brilliantly captured by Oscar Marzaroli's iconic cover image of a rainy day in Glasgow's West End.
Raintown went on to sell more than a million copies.
---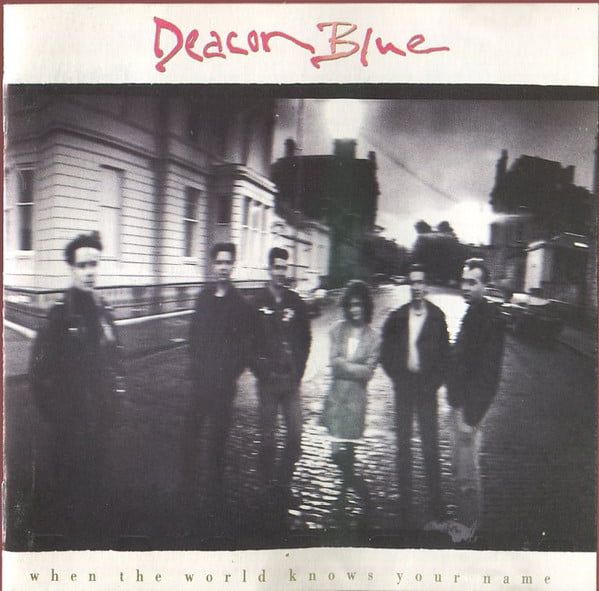 WHEN THE WORLD KNOWS YOUR NAME (1989)
Bigger than Madonna
Deacon Blue's second album remains their only No.1, knocking Madonna's Like A Prayer off top spot in 1989.
Brilliantly crafted, with an eye firmly on the prize of commercial triumph, it includes no fewer than five hit singles, among them their first Top 10 hit, Real Gone Kid, as well as Wages Day and Fergus Sings The Blues.
Ross remains the fulcrum, but McIntosh is integral to When The World Knows Your Name, impelling Deacon Blue into the big time.
As Mat Snow succinctly summed it up in his Q magazine review, she "adroitly feminises the band's texture and so saves us on more than one occasion from being flattened by an excess of overwrought macho breast-beating."
---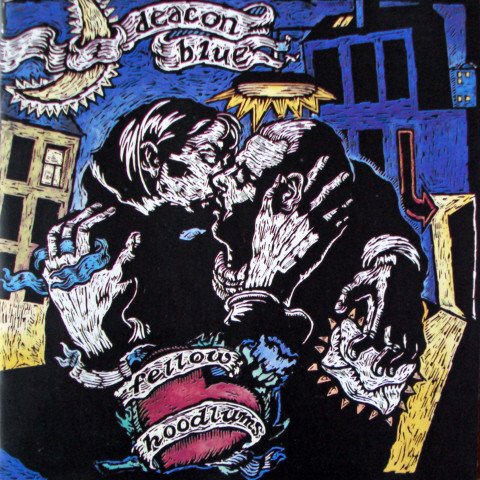 FELLOW HOODLUMS (1991) – Buy your copy here
Going organic
Peaking at No.2 in the UK, Fellow Hoodlums is a more organic collection of songs than its predecessor, embodied by its second single (and Deacon Blue's second Top 10 hit), Twist And Shout. Not to be confused with the song made famous by The Top Notes, The Isley Brothers and, of course, The Beatles, it fuses pop with Cajun zydeco. Ross and McIntosh are in sparkling form once again, particularly on One Day I'll Go Walking, while McIntosh also gets a solo spot on the sublime Cover From The Sky.
Elsewhere, there's much to admire in the weirdly wonderful title track, James Joyce Soles and The Day That Jackie Jumped The Jail.
Your Swaying Arms made No.6 in Ireland, the band's seventh consecutive Top 10 single there.
---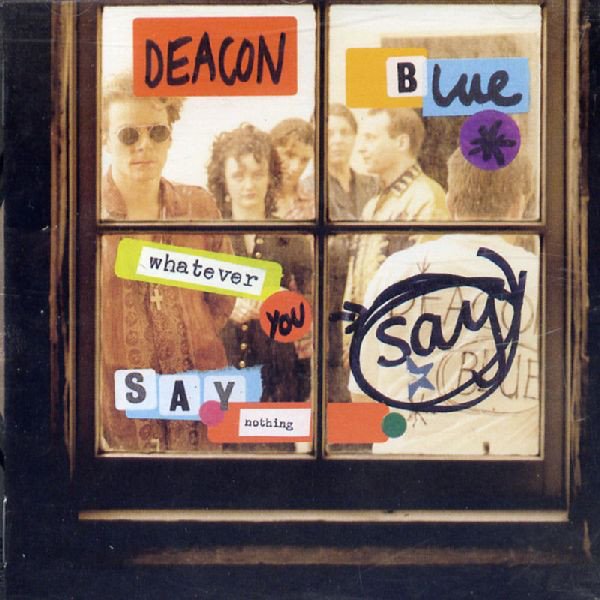 WHATEVER YOU SAY, SAY NOTHING (1993)
Channelling Bono
Whatever You Say, Say Nothing represented a shift in musical direction for Deacon Blue, as producer Jon Kelly was replaced by the duo of Steve Osborne and legendary trance DJ Paul Oakenfold.
Ross seems to have traded his inner Boss for his inner Bono, especially on the histrionic Bethlehem's Gate and All Over The World.
And while the songs sometimes become submerged in the mix, you have to admire Ross' chutzpah, though if the album was a calculated attempt to break America, that attempt failed miserably (it didn't even chart over there).
The Brits were still on board – just about – sending it to No.4. Hang Your Head was the best performing single, reaching a respectable No.21.
---
And The Rest…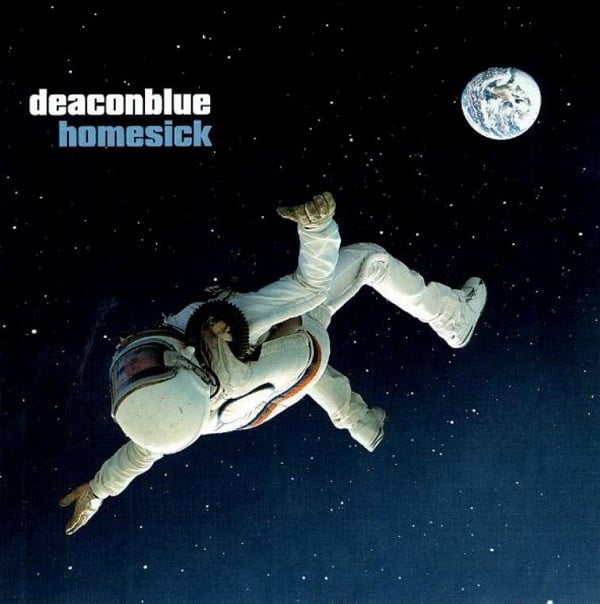 HOMESICK (2001) – Click here to get your copy
Having reconvened in 1999, after a five-year sabbatical, Deacon Blue Mk II's first proper album picks up where Fellow Hoodlums left off. Gone was the wannabe stadium rock flouncing about that characterised Whatever You Say…, as Ross and company eschewed studio gimmickry for song craft – which is where they came in, after all.
Among the sonic reference points are Steely Dan, whose Do It Again is sampled on Silverlake, The Beach Boys (A Is For Astronaut) and Burt Bacharach (Rae).
Homesick was the final Deacon Blue album to feature the mercurial playing of guitarist Graeme Kelling, who died in 2004, after a lengthy battle against pancreatic cancer.
---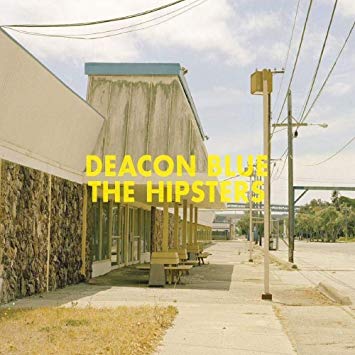 THE HIPSTERS (2012) – Get your copy now
The faithful had to wait 11 years for DB's sixth LP, a gap that could arguably be attributed to the emotional toll exerted on the band by Kelling's passing.
Ross described The Hipsters as "my love letter to Deacon Blue", a love profoundly expressed in what a BBC review described as "optimistic, sunlit, indie-flecked arrangements". Some 25 years after Raintown they bring their age and experience to bear on an accomplished set that is a perfect synthesis of their artistry.
While the Daily Express bitched that "if it was any closer to the middle of the road, it would be run over", there was acknowledgement that "the production is flawless, the songs good and it jogs along at a great pace".
---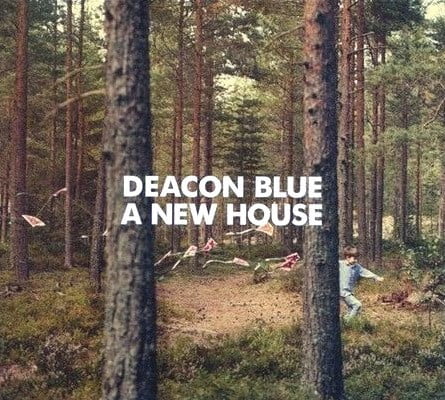 A NEW HOUSE (2014) – Click here to get your copy
A New House, according to Ross, is "about our country, Scotland, a physical sense of a place that I'm sometimes overwhelmed with".
A perfectly timed paean to the nation, too, released as it was during the year of the Scottish Independence Referendum. And it's difficult not to interpret the title track as Ross' rallying cry to his compatriots to strike out on their own for "A new job, a new hope, a new start, a new way/ A new place, a new view, a new road, a new time".
The album is burnished with a real sense of optimism, in both the words and the music, the spiritual invocation of rich history urging a people to remake that history. 
---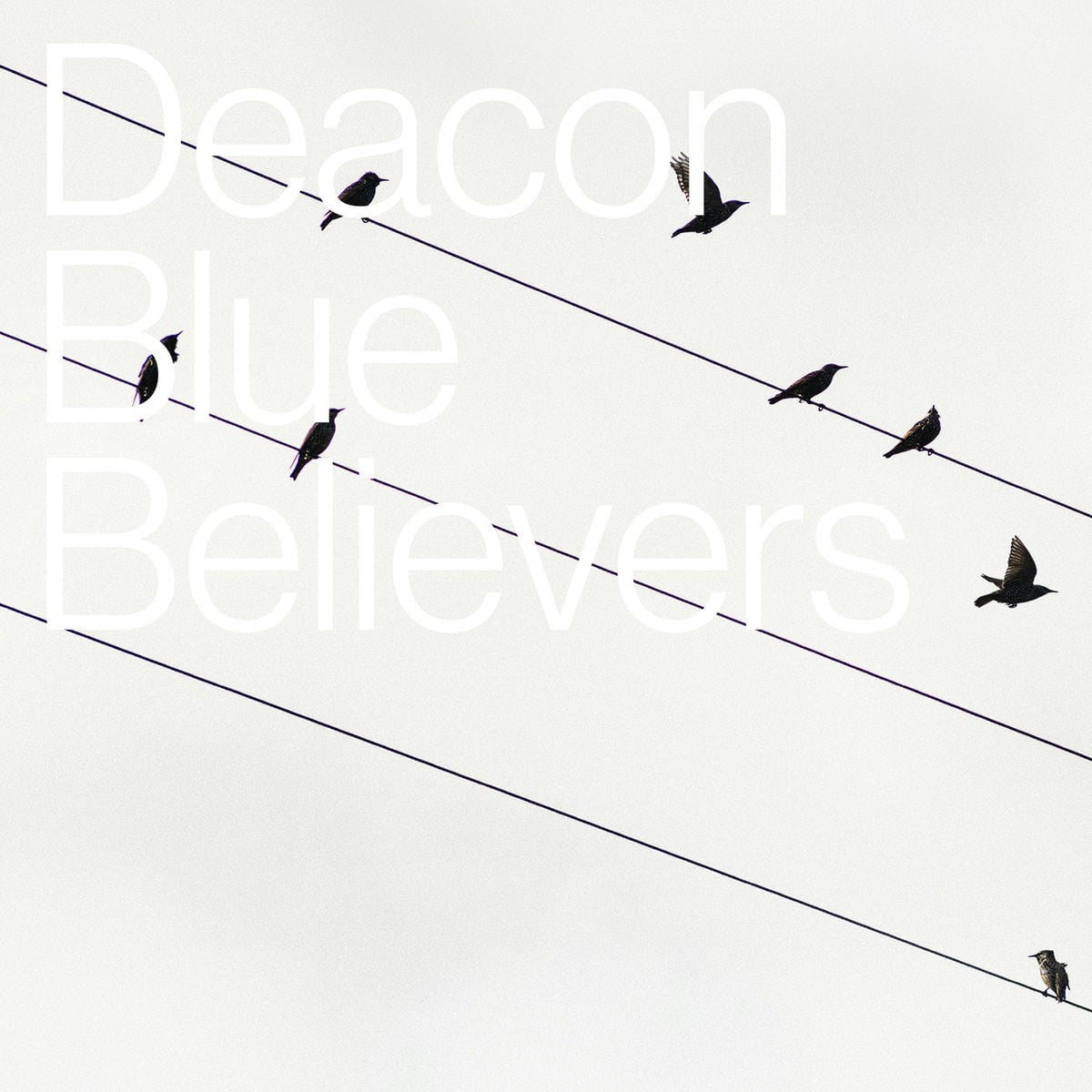 BELIEVERS (2016) – Click here to buy your copy
Ross has never shirked his artistic responsibility to explore the big questions – just because said exploration is undertaken within a popular medium doesn't make it any less valid.
And so, on Believers, he embarks on "the journey we all take into the dark", the point in all our lives where, "whatever you've been told, whatever the evidence is you've been presented with, you just don't know what the answer is."
Deacon Blue, in seeking out the answer here rely on the heart rather than the head – and the sweetest melodies emerge from the heart, as illustrated by Birds, Come Awake and the swoonsome instrumental B Boy. Ross and McIntosh dovetail beautifully, as always.
---
Need To Know
Away from Deacon Blue, Ricky Ross has written songs for, or with, James Blunt, Ronan Keating and Jamie Cullum. He also anchors his own show, Another Country With Ricky Ross, on BBC Radio Scotland, and recently presented Ricky Ross' New Tradition on BBC Radio 2.

Keyboard player James Prime is a lecturer at the University Of The West Of Scotland, where he set up the School Of Music And Recording Technology with Allan Dumbreck of The Big Dish. "The London music business comes here to hand-pick our students," he says.

Lorraine McIntosh is an accomplished actress, having appeared in Scottish TV soap River City between 2002 and 2010, playing Alice Henderson. She has also had parts in Ken Loach's My Name Is Joe and Lone Scherfig's Wilburn Wants To Kill Himself.

---
The Essential Singles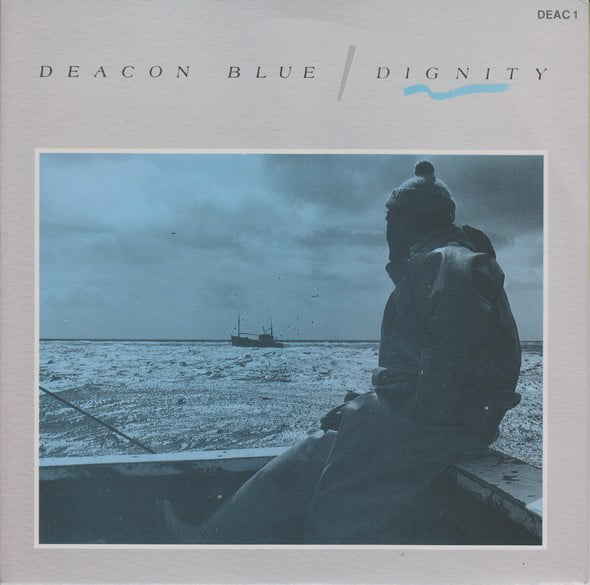 DIGNITY (1987)
Dare to dream
The lead single from Raintown failed to chart first time out, so Deacon Blue drafted in crack engineer Bob Clearmountain (Bruce Springsteen, David Bowie) to work his magic and, on its second release, Dignity peaked at No.31.
Ross penned the song – essentially about a street sweeper who dreams of saving his hard-earned cash to buy a boat – while holidaying in Greece. "That's why there's a reference to raki in it, the local firewater," he explained.
Issued again in 1994, as part Our Town: The Greatest Hits – it made No.20.
---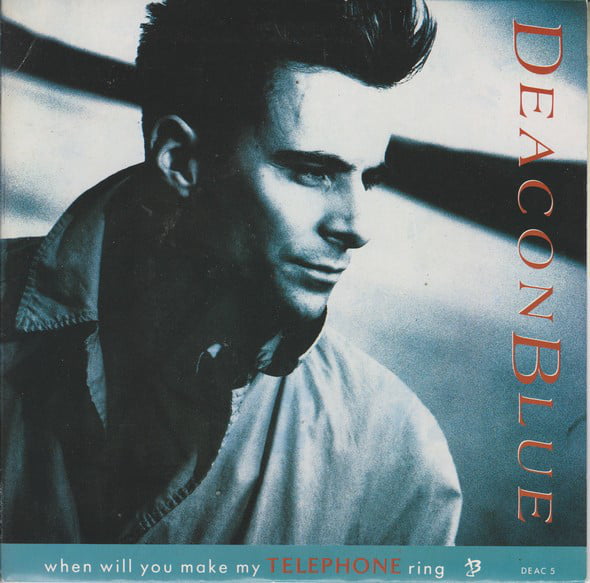 WHEN WILL YOU (MAKE MY TELEPHONE RING) (1987)
Unrequited love
Featuring R&B band Londonbeat on backing vocals, this one has the distinction of being the first track played on Radio Luxembourg after the station went satellite on 30 December 1991.
Another single lifted from Raintown, like Dignity it only reached the Top 40 at the second time of asking, cresting at No.34.
"It's actually about waiting to be discovered," said Ross, "spurred on by the unrequited love of an old girlfriend."
How could she refuse his declaration, "I want you in everything/ In anything I do"?
---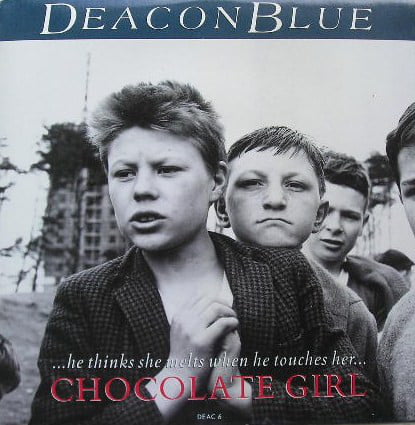 CHOCOLATE GIRL (1988)
Relationship problems
Awful title, admittedly, but a cracking song. The fourth single from Raintown was remixed by Michael Brauer, who emphasises pedal steel maestro BJ Cole's part on a markedly different version to that which appears on the album.
The subject matter is love gone bad – though not everyone heard it that way.
"I always think it's funny that people view Chocolate Girl as a really romantic song," says Ross. "I say, 'If you think that is a romantic song, then you must have a bad marriage! The point is that it's a horrible relationship."
---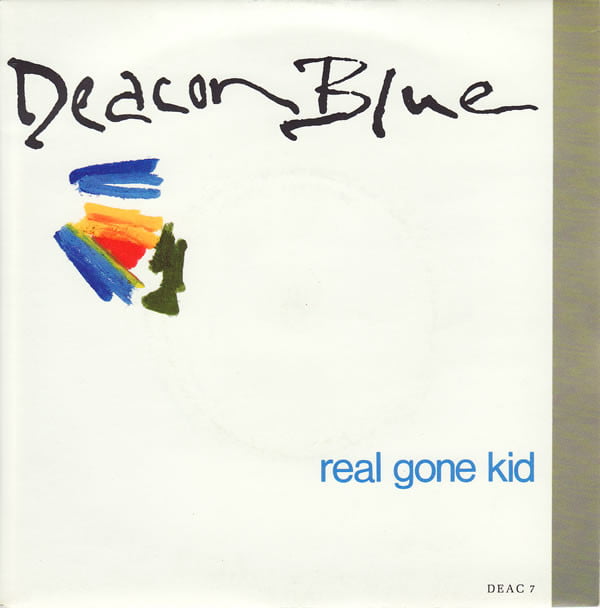 REAL GONE KID (1988)
The spirit of Maria McKee
Deacon Blue's biggest hit outside their cover of Burt Bacharach and Hal David's I'll Never Fall In Love Again, Real Gone Kid was inspired by former Lone Justice frontwoman (and future Show Me Heaven singer) Maria McKee.
Ross had seen Lone Justice headline at the Marquee in London and "I just couldn't believe it. I only saw the last 10 minutes and the encores, but it was enough to totally blow me away. I had this idea of writing a song about someone who was as spirited as Maria McKee." It made No.8 in the UK singles charts.
---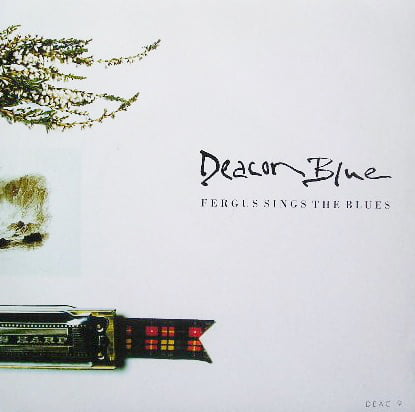 FERGUS SINGS THE BLUES (1989)
From one Dundonian to another
Gaels Blue, a 1985 album by the self-styled Bard Of Dundee, singer-songwriter Michael Marra, was the touchstone for Fergus Sings The Blues.
As a teenager, Ross saw him live for the first time in their mutual home city.
"He was always really helpful to young musicians and was a big influence with the way he would write songs playing the piano," he said following Marra's death in 2012.
"I think he'll come to be seen as Scotland's Hank Williams."
---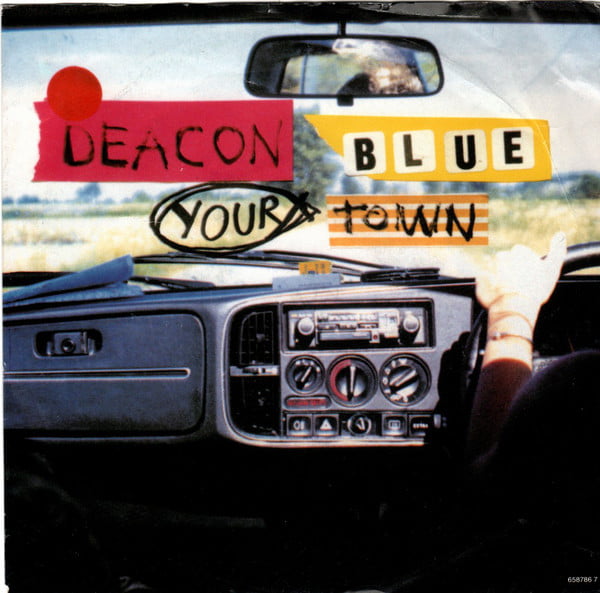 YOUR TOWN (1992)
Anti-Tory tirade
She may have been out of Number 10 for a couple of years, but that didn't stop Ross venting his anger at Margaret Thatcher on Your Town.
"When you're gone, they will curse you," he sang with some prescience.
"It has a real venom to it, which at that time it was coming up to the 1992 General Election," he recalled.
"We had had three Tory governments, and everyone was really sick, fed up with them, and it was that sort of political song."
---
Must-Watch Videos
DIGNITY
It begins in moody black and white, McIntosh wrapped up against the dreich weather, walking along a deserted beach. For some reason this tableau evokes the ghost of Alexander Selkirk, the Fifer and Royal Navy officer castaway on a remote South Pacific Island at the outset of the 18th century, though arguably his ordeal would have been mitigated by the occasional appearance of the sun.
Ross is perched on a rock, complete with impressively sculpted quiff. The video then cuts to the band performing on a soundstage, all of them swept along by the redoubtable spirit of the song.
Back to the beach where the words 'Hope' and 'Work' are scrolled in the sand, while Ross writes 'Faith' on the palm of his hand. 
WHEN WILL YOU (MAKE MY TELEPHONE RING)
Directed by John Scarlett-Davis and produced by Nick Verden for Radar Films – the same duo that helmed Aztec Camera's Somewhere In My Heart promo.
Blurry figures move about in a public space before the screen splits to reveal a similarly blurry Graeme Kelling playing the guitar intro. Enter Ross in the foreground, tastefully attired in a resplendent white shirt and grey waistcoat, like some wannabe 80's Sinatra or blue-eyed soul man.
The camera pans into focus, variously showing the band around a table, McIntosh looking impossibly beautiful and Dougie Vipond giving it some welly on the big bass drum.
And that's really it. Nothing much else happens, but the imagery is stylish and the song, of course, irresistible.
YOUR TOWN
A forbidding blood red skyline, the guts of an elevator shaft, a passenger plane speeding low overhead like a missile – we are in the post-apocalyptic terrain of a JG Ballard novel, High Rise or Crash. Except we're not.
This is Blighty in what was supposed to be a new era of hope, Your Town being Deacon Blue's bitter riposte to the outcome of the 1992 General Election. Thatcher may have gone, but Thatcherism endured in the systematic splintering of society. What's presented here is a world without people, a world of relentless traffic, nameless, formless, characterless entities stoking the capitalist nightmare.
The song is rendered in murky, grainy colours, Ross, his eyes blacked out in spooky spectacles, recalling Tom Waits in Big Time. It's all very unsettling.
A NEW HOUSE
Ross and McIntosh trawled through their personal archive for Super 8 footage to use in the video for A New House, the track a metaphor for a new Scotland in those heady days before the Independence Referendum denied that particular aspiration.
What they unearthed was film of them both as kids.
"People probably wouldn't recognise that it's us," said McIntosh at the time.
"There's footage of me climbing up a cliff in Arbroath with my Auntie Mary, who's not around now, and a clip of me sliding down a pole as a wee girl.
"There's footage of Ricky at a party in his old garden, too."
We are transported back in time to tenements and tower blocks and wide-open countryside and limitless possibility.
David Burke
*this article contains affiliate links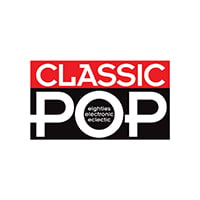 Classic Pop
Classic Pop magazine is the ultimate celebration of great pop and chart music across the decades with in-depth interviews with top artists, features, news and reviews. From pop to indie and new wave to electronic music – it's all here...