Ricky Ross interview: Walking back to happiness
By Paul Kirkley | November 4, 2022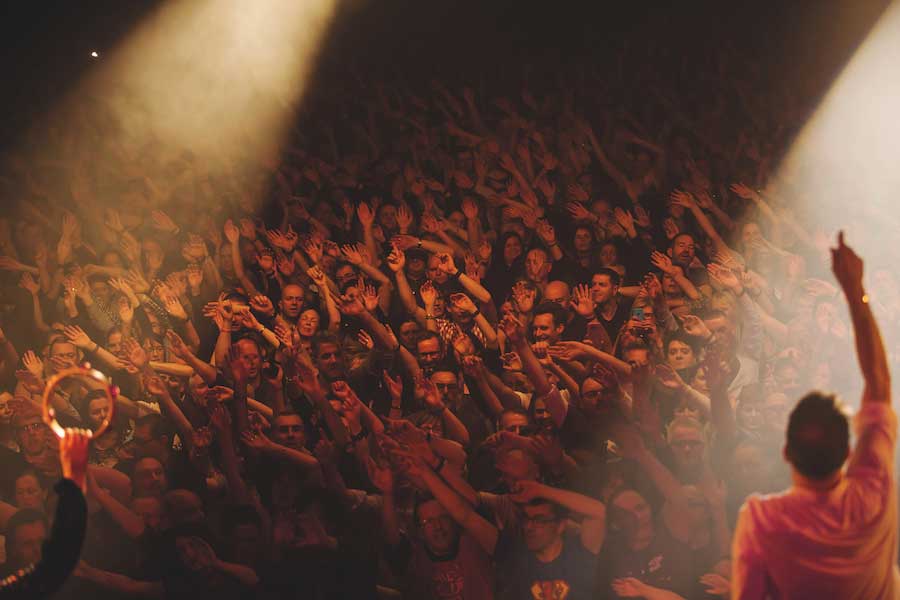 When Covid derailed Deacon Blue's 2020 plans, Ricky Ross stayed home and made a solo record, Short Stories Vol.2. But he's also got a longer tale to tell, though, in his new autobiography Walking Back Home. "I've sort of written my own greatest hits," he tells us. 
When Classic Pop last spoke to Ricky Ross, in early 2020, it was shaping up to be Deacon Blue's biggest year in two decades.
There was a much-anticipated new album, City Of Love, championed by Radio Two and supported by the most extensive UK tour the band had ever undertaken.
After which they planned to head off to Europe, then Australia, with a handful of summer festival dates along the way. 
But fate, as we know, had other ideas – which is why, when CP catches up with Ross more than two years on, Deacon Blue are still in the middle of that much-delayed '2020' tour.
"Yeah, we're still not finished," he says. "It's been very fraught – every day, you knew it could all just stop at any moment. But things do seem to be getting better, and we're grateful to be back."
He hasn't exactly been idle in the meantime, though: as the world ground to a halt during the first lockdown, Ricky got busy writing and recording a new solo album (a follow-up to 2017's Short Stories Vol.1, called… well, you can probably work it out) and penning his autobiography, due out this month.
Read more: The Lowdown – Deacon Blue
"I started making the record in this room, where I am now," Ricky, now an impossibly youthful-looking 64, tells us over Zoom from the Glasgow south side home he shares with his wife and Deacon Blue fellow traveller Lorraine McIntosh.
"Lorraine was upstairs, self-isolating with Covid – I'd recently got over my bout – and it just started to take shape in this little studio here. It wasn't really intentional, I just got this creative spur, and ended up writing and recording it at the same time, which is quite unusual for me."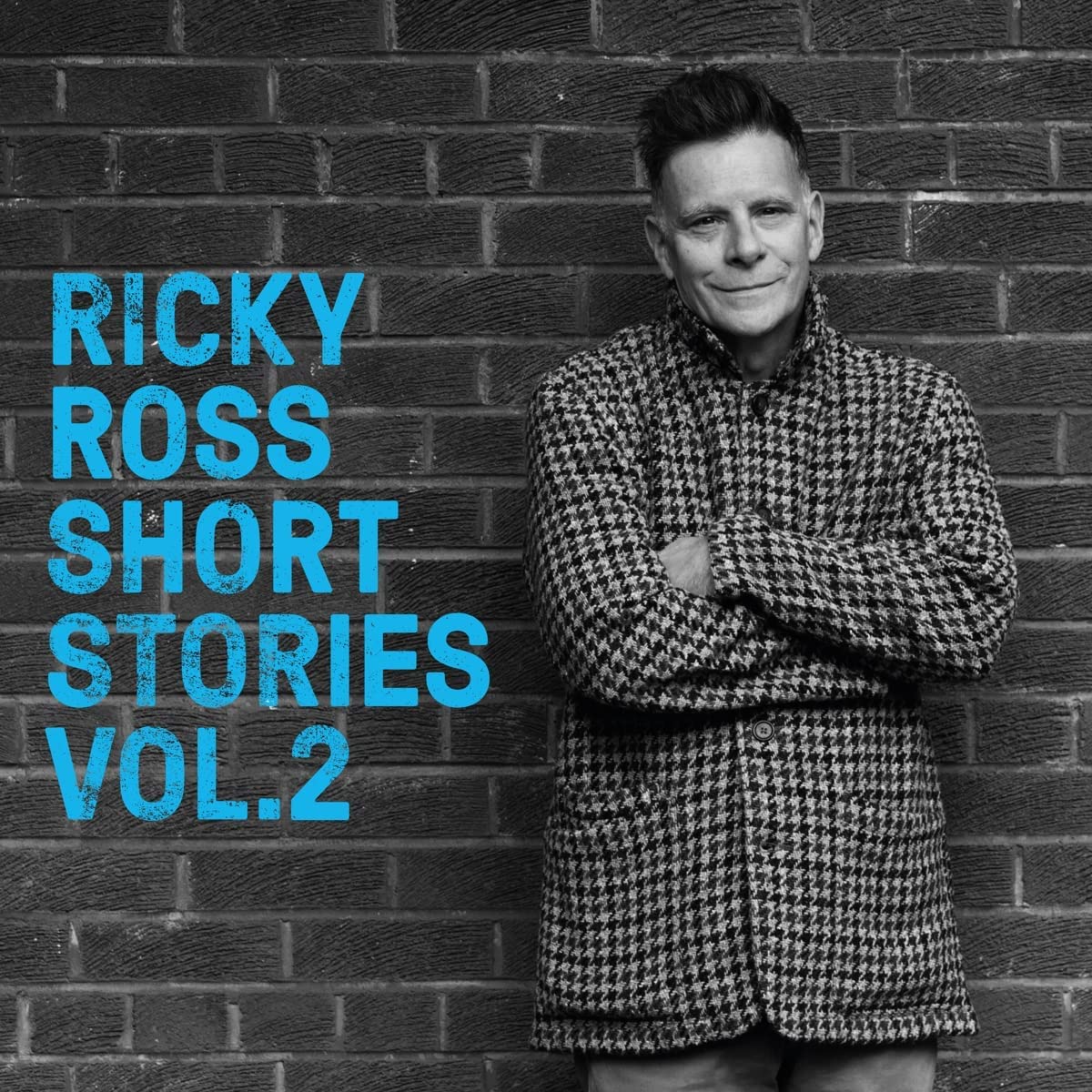 The Short Stories concept had emerged organically out of Ricky's stripped-back solo tours.
"Doing those shows, I realised what worked best for the audience was knowing I was going to do a cross-section of my solo things, but also lots of Deacon Blue songs. Because that's been my life, really – it's more central to me than anything else.
"That's where I wrote all the songs that people know me for," says the man behind such perfectly crafted pop gems as Dignity, Chocolate Girl and Real Gone Kid.
"So I thought it might be nice to make an album where I revisited a few songs that would work in that live situation – quite raw and acoustic – along with some new material."
The result, he says, was a collection of his most "inside" creations: "They felt like songs that belonged in a room, not out in the world. They were slightly more claustrophobic.
"And I called the album Short Stories Vol.1 as a marker for myself, really. I always had in mind to do another one, and this just felt like the right time – when there was nothing much else we could do."
If Vol.1 was full of interior songs, then Vol.2 – perhaps understandably in the circumstances – is full of yearning for the open spaces of the great outdoors.

"I was probably just looking for a way out, you know?" reflects Ricky, whose home recordings were then embellished with strings and brass, along with contributions from Lorraine and their Deacon Blue cohort Gregor Philp.
"There was a point, if you remember, when you weren't supposed to leave your own council area. I remember going for a drive with Lorraine, just on the outskirts of Glasgow, and there were police turning people back.
"So there are quite a few songs inspired by wanting to get back out walking in the hills."
It's a longing expressed most explicitly on Still Walking, in which a hike through the Highlands ("Aberfeldy, with the hills in the distance, the mist on the loch…") evokes a spiritual response to God's green Earth (Ricky and Lorraine are practising Roman Catholics), against a delicate backdrop of piano and swooping cello.
Meanwhile, The Unpath, finds him roaming off the beaten track, tramping the high ground and feeling the grass and the heather beneath his walking boots.
But it's on the gorgeous Spanish Shoes that Ricky's desire for escape takes fullest flight, his imagination soaring over the rooftiles and chimney stacks of Glasgow in a song he describes as "a promise I made to myself" about celebrating the end of the pandemic, whenever that should be. 
"Because we couldn't really see anyone, Lorraine and I ended up doing a lot of cross-city adventures – just walking through all these really empty streets," he recalls of the track's lyrical inspiration.
Musically, the song is built around a series of "the simplest minor chords I could find. It's something I normally shy away from, just playing minor chords," he admits. But then, in those dark days, life was one long minor chord…
Even pre-Covid, walking is a theme that runs through Ricky's work like a watermark: his autobiography is named (like Deacon Blue's 1999 comeback record) Walking Back Home; the group's 1991 album Fellow Hoodlums closes out with the Cajun jig of One Day I'll Go Walking, and Ross' 2013 solo song Nothing More Than Travelling Now finds him hiking through valleys and mountains, bound he knows not where.
"Lorraine said to me, when she heard this album, 'no more walking!'" laughs Ricky. "But I think I've always just had this realisation that… you're always moving.
"Physically, emotionally and spiritually, you're moving. There's a little place on Mull where I used to take kids when I was a youth worker, and we used to do a wee sing-song.
"That's where I learned the hymn One More Step Along The World I Go, and it's always stuck with me; that has always been my favourite hymn.
"It's just my perennial thing: it doesn't matter what phase of life you're at, you're travelling through it. You're trying to get somewhere, and possibly you'll never arrive."
And we're not always travelling in one direction, of course – hence Walking Back Home.
"Yeah, that struck me as a good title for the book, because I think a lot of the searching we do, as people, is trying to find a way home," he reflects. "To find a way back."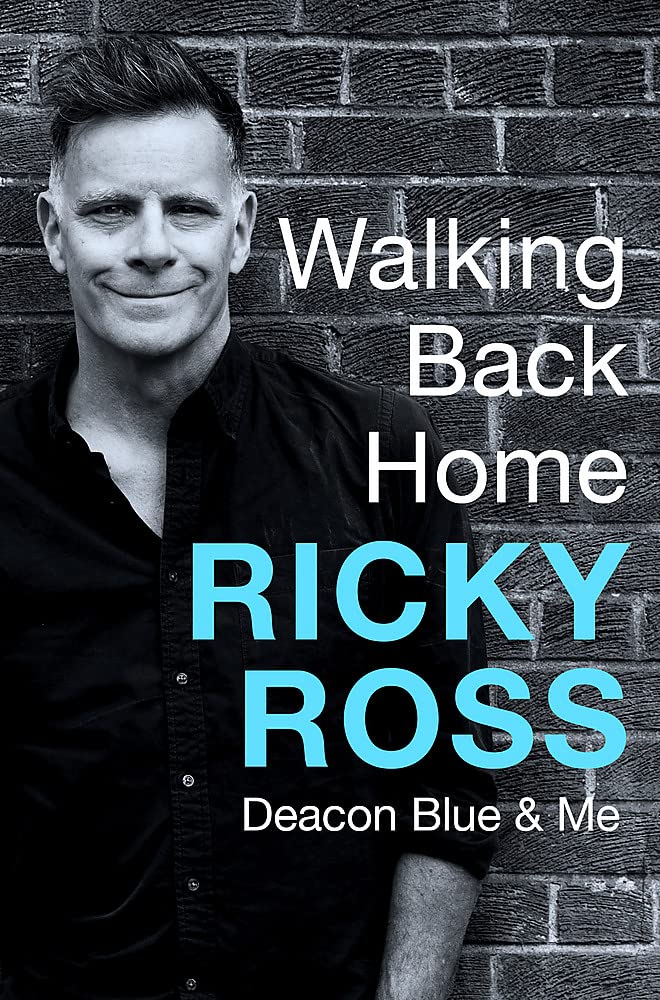 The book traces Ricky's story from his early days in Dundee, where he had a brief pre-pop star career as an English teacher, through the highs and lows of life in Deacon Blue, via meditations on music, faith, politics and more.
"I've picked out moments that I think were significant turning points," he explains. "So in that sense, I've sort of written my own greatest hits.
"There's lots of stuff about the band, but also lots that's very personal – material that would really be of no consequence to anyone else, but meant a lot to me.
"There are two big things that I've left out," he adds. "I don't talk much about my children [he has four, three of them with Lorraine], and I don't really talk about my first marriage. Because that's someone else's story, and I didn't think it was fair."
Did writing the book stir up much emotional silt, or did it leave him feeling he'd led something of a charmed life? "I feel very grateful," he says.
"But I do reflect in the book on some of the more difficult moments, and some things I might have done differently. I went through a time in the late 90s, early 2000s where I was kind of directionless. 
"There is an acknowledgment in the book of one of the worst 24 hours of my life, where because I'd done that thing you should never do, and signed my recording and publishing deals with the same company, it all went pear-shaped on the same day."
Deacon Blue arrived to great acclaim with their 1987 debut album Raintown – a 35th anniversary edition was released in early June 2022 – on which Ricky chronicled rust-belt stories of love, hope and heartbreak in post-industrial Glasgow like a Strathclyde Springsteen.
Prophetically titled follow-up When The World Knows Your Name pushed them into the major league (famously knocking Madonna's Like A Prayer off the No.1 spot), but as 90s Britain surrendered first to baggy, then grunge and Britpop, Deacon Blue's brand of literate, heart-on-the-sleeve Celtic soul music already felt like a relic from a bygone age.
When the band split in 1994, no one really even seemed to notice.
If we've learned anything about the life-cycle of pop groups, though, it's that the years of boom and bust can often give way to a critical and commercial rehabilitation.
Which is why, like their Glasgow contemporaries Simple Minds and Del Amitri, Deacon Blue are currently enjoying a well-deserved second act: despite 2020's setbacks, City Of Love was their most successful record in a quarter of a century and, after years on the civic hall circuit, they're back playing arenas. They are, to put it bluntly, loved.
"It's funny," smiles Ricky, who has a long-standing side hustle as a Sony Award-winning broadcaster (and now podcaster). "You go through times when people just won't touch you with a barge pole, and then suddenly you find you're some kind of unlikely national treasure.
"But I think there's been a change in the way music is viewed. That thing that we grew up with, in the 70s and 80s, when you were either in or out, cool or not cool, you loved this band, so you hated that band….
"My kids aren't like that at all, and I don't think their generation thinks that way. They're very eclectic in their tastes."
Recently, the Daily Record reported on a poll of the all-time top 100 Scottish music artists, in which Deacon Blue finished a highly respectable fourth position (behind Primal Scream, Simple Minds and Travis). That's not too shabby, is it? "It depends who they asked, I suppose," demurs Ross. "On another day, we'd be 94th."
The list was inevitably dominated by Glasgow. What is it about that rain-slicked city of dreamers that has inspired such a musical legacy – and what's Ricky's advice to Edinburgh on how it can raise its game?
"You know, Edinburgh's a great city, but I think Glasgow… it's a rock and roll city. It's a city that people come to," he says. "It's like Nashville: you go to Nashville, and you discover that a lot of folk aren't from there.
"They go there because it's a gathering place, and Glasgow is very similar. Bands think, 'it happened here for them, it could happen for us'. So it's kind of self-generating in some ways."
In the autumn, Ricky will be leaving the city behind and taking Short Stories Vol.2 on the road for a series of intimate shows, where he'll share a mix of songs and stories from the piano stool.
After which, he'll get busy writing the next chapter of his story. Because, now that he's been let back out into the world, Ricky Ross clearly has no intention of hanging up those walking boots yet. 
Short Stories Vol.2 is released via Cooking Vinyl. Walking Back Home is published by Headline.
Paul Kirkley
Paul Kirkley is an award-winning writer, interviewer, TV critic, columnist and composer of self-aggrandising mini biogs. His favourite bands include Marillion and Girls Aloud, and not many people can say that. His proudest CP achievement is memorising all 23 members of Bucks Fizz (and associated spin-offs).