Transvision Vamp: Wendy James Interview
By Classic Pop | October 30, 2019
In this Transvision Vamp: Wendy James interview, the singer tells Oliver Hurley how her new double album is inspired by The Stooges, The Shangri-Las and, er, Steve Martin…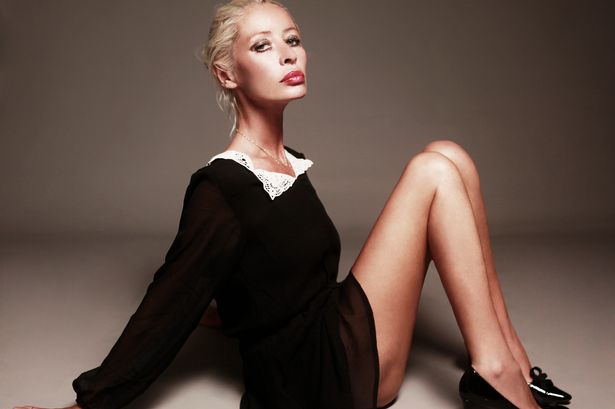 Wendy James doesn't mess about. For her last solo album, The Price Of The Ticket, she recruited a backing band comprising a starry line-up of alt-rock royalty: Patti Smith guitarist Lenny Kaye, Nick Cave & The Bad Seeds' drummer Jim Sclavunos, Sex Pistols' bassist Glen Matlock, and so on.
For its forthcoming follow-up, she decided to put together a 20-track album that, through crowd-funding support, will be released on double vinyl, when anyone else might have simply figured that doing a 10-track CD would have been an awful lot easier.
"If you decide to do 20 songs, you're going to have to go in deep," says James. "You can't just show up, you actually have to commit."
Incredibly, it's more than 30 years since James crashed into the public consciousness fronting Transvision Vamp, wherein her role seemed to be fairly evenly split between singer, pin-up and somewhat unpredictable, self-aggrandising mouthpiece.
To wit, "I will be more famous than Madonna," or the bafflingly brilliant, "We're just doing to Warhol what he would do to bananas."
---
Transvision Vamp: Wendy James Interview: A Force Of Nature
Reassuringly, she still remains an unstoppable force of nature, all optimism, energy and slightly unnerving focus.
A gentle enquiry about her forthcoming album, Queen High Straight (her sixth post-Vamp solo project), results in a four-and-a-half-minute monologue on audio formats that encompasses how much music you can fit on one side of an LP before you begin to lose fidelity, her love of flexi discs, the minor revival of cassettes, and Sandinista! by The Clash.
Ask her about the musical influences on her new album and you're given a potted history of popular music that takes in African-American spirituals, Robert Johnson, Chuck Berry and skiffle.
In practice, James' comfort zone these days is, she says, "That CBGB, new wave, New York thing, plus The Stooges and what was happening in Ann Arbor and Detroit, and The Velvet Underground." Which is then followed by, "But within that context, one is a music lover so one gravitates to Willie Nelson as well, or to the yé-yé girls like Françoise Hardy and everyone in Paris, or Motown and The Shangri-Las, and The Beach Boys." So that's that cleared up then.
A handful of rough mixes of tracks from the album have appeared on James' SoundCloud page in recent months. The Impression Of Normalcy is all repeated one-note piano clonking and Stooges guitars (courtesy of James' new six-string whizz James Sedwards, more usually seen sharing stages with ex-Sonic Youth noisenik Thurston Moore).
In other words, it's I Wanna Be Your Dog fed through a 21st century pop filter. It is, apparently, "very tricky to play unless you've got a drill for an arm".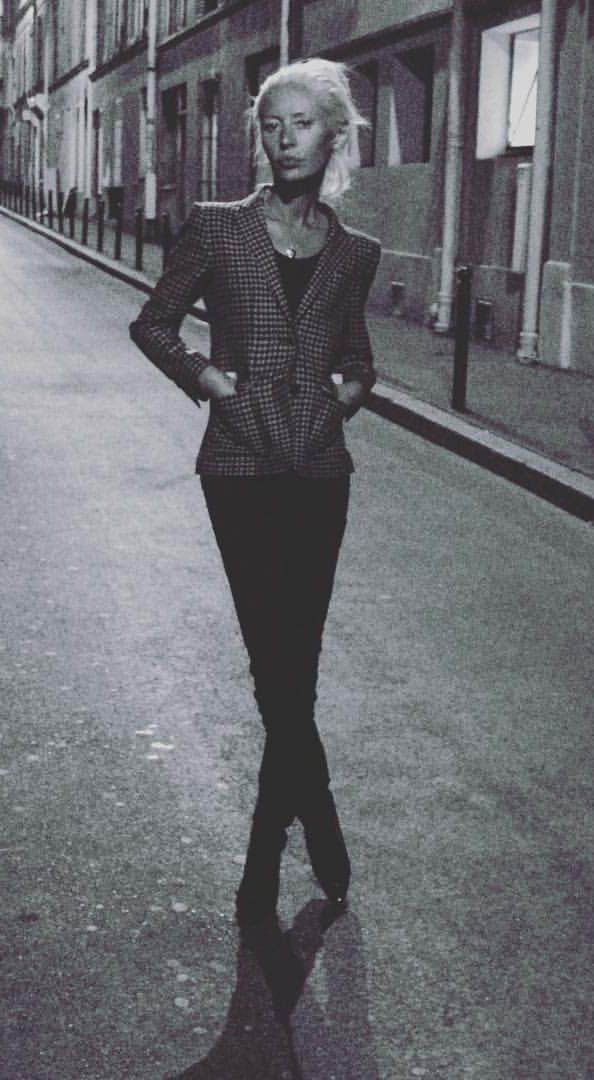 Perilous Beauty is psychedelic guitar-pop that brings to mind The Brian Jonestown Massacre, although it was in fact inspired by another equally chaotic, class A-fuelled outfit.
"I'd been listening to Fat White Family and you know Touch The Leather – that song with the video that's outrageous, where the guy's arsehole just keeps going in front of the camera?" (Your correspondent can confirm that James' description of said video is distressingly accurate.) "I didn't really know anything about Fat White Family. I really liked its hypnotic feel, and so that's what I wrote."
Then there's the beautiful, honky-tonk, piano-driven I'll Be Here When The Morning Comes, which was influenced by Steve Martin. Well, sort of.
"There's an old song by Patience And Prudence called Tonight You Belong To Me. Loads of people have covered it, including Steve Martin and Bernadette Peters in The Jerk. I just loved the innocence of it."
But James says she's putting her money on a track called Cancel It… I'll See Him On Monday.
"If there is such a thing as a eureka-I've-written-a-hit moment, I experienced it with that song. Because it echoes Sunny Afternoon by The Kinks and Getting Better by The Beatles. When I wrote it, I was just like, 'Aaah, nailed a proper pop song!'"
James will be taking her new tunes,  eureka-I've-written-a-hit moments and all, on the road during the first two weeks of October, when her band heads out on a UK tour with The Psychedelic Furs, the goth-suffused new wave outfit led by brothers Richard and Tim Butler.
"I told Richard that he better bring his 'A' game, 'cos we're going to be packing heat. Of course, he said, 'My band's really fucking awesome.' I was like, 'Yeah, so's mine.' We're going to do 45 minutes of a selection of everything I've ever done."
So you still play Transvision Vamp songs then?
"I have been lately and I will be. I really like playing If Looks Could Kill. We've always got rehearsed in our kit bag I Want Your Love, Baby I Don't Care and Tell That Girl To Shut Up. We've started doing Bad Valentine, which I really enjoy. I'm certainly not doing a Transvision Vamp setlist. I mean, it's basically the songs that I enjoy and that I remember."
Transvision Vamp: Wendy James Interview: Blonde Ambition
Transvision Vamp's imperial phase, to use Neil Tennant's term, was brief but brilliant. It was, as James remembers it, a whirlwind of "doing Top Of The Pops, going on world tours, doing residencies at Hammersmith Odeon, and being on the cover of NME", and resulted in albums that reached No.4 (Pop Art) and No.1 (Velveteen).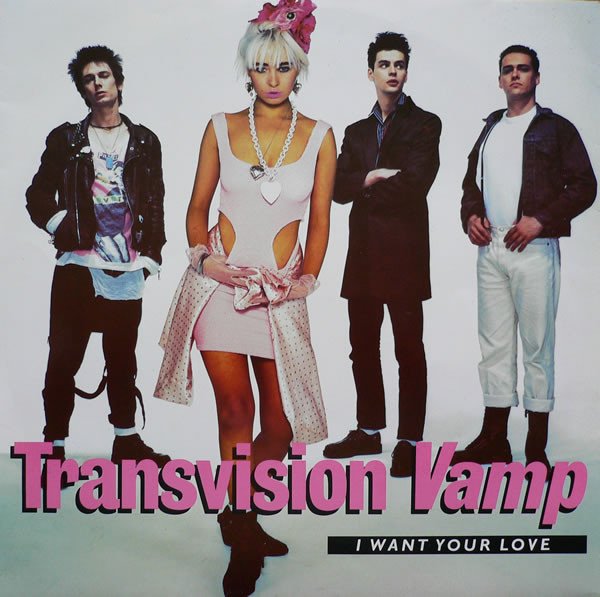 The group was formed in Brighton by James and her guitarist boyfriend Nick Christian Sayer.
They were given short shrift by the press, partly because, as The Times once put it, "James would proclaim her feminist credentials while endlessly disrobing for photo shoots."
But their incredibly catchy pop-rock captured the imagination of the record-buying public and they shifted two million albums in five years.
Their rise was exponential. Their third single, I Want Your Love, became a hit while they were still on their first UK tour.
James says she had no difficulty in coping with her sudden fame but that the workload was shocking.
"Because you really are up at 7am and then you're flying somewhere. Some days you're flying to two different European countries for two different TV show tapings in one day. I'd go on radio tours as well and, if you're gigging, then you're travelling, then you're soundchecking, then you're meeting-and-greeting, then you're doing the performance, then the aftershow, then back in the van."
Over their first two albums, the band were, says James, "The zeitgeist of the end of the 80s. We were perfect and you couldn't have stopped us being successful. You could have put us out there in ape suits and we would have made it." This is perhaps not strictly true – James' looks, and the fact that she was dressed in anything but ape suits, being a significant part of the Vampies' appeal.
But as the 90s got underway, the group were edged out to the pop periphery, the band were knackered and music was changing. Their label, MCA, didn't even release their third album, Little Magnets Versus The Bubble Of Babble, in the UK.
"Nick and I were both being drawn to De La Soul and Public Enemy. Black, east coast America was making white English pop look really redundant," says James.
"And that was combined with our extreme fatigue. If we'd had a manager or a record label with our best interests at heart, in terms of physical well-being, everyone would have said to us, 'OK, we've flogged you like dogs for the last five years, take a year off. Don't go anywhere near a recording studio, sit on a beach, go hang-gliding, whatever it is you wanna do.' If somebody had said that to us, we might have avoided the break-up."
Transvision Vamp: Wendy James Interview: End Game
As it was, the end came during an American tour in 1991. "Nick and I were in LA and we said to each other, 'I can't do it anymore. I'm so tired." They decided that their last gig of the tour would be the band's swansong. "So that's what we did."
James first dabbled with a solo career with a 1993 album that was written for her by Elvis Costello. It didn't go well. Costello later said that he knocked out the album in a weekend, and James considered the songs to be direct digs at her – one was titled Puppet Girl, another We Despise You.

"When I got the demo tape, I was like, 'Ah man, Elvis, wow! This is great.' And then I started listening and I went, 'Yeah, it's all quite bitchy really.' I realised that it was more like a nasty little ego expression for him. If you actually listen to the lyrics, it doesn't have a very high opinion of me and yet I'm singing in the first-person, so I'm actually singing negative stuff about myself."
The album's release went ahead but James subsequently "pulled the plug on everything" and cancelled a world tour. Yet it was the catalyst for what came next. She holed up in her Ladbroke Grove home with her then-boyfriend, Clash guitarist Mick Jones, and taught herself to play guitar, bass and drums, before moving to America (in true pop star fashion, she now splits her time between New York and the south of France).
She returned with a pair of hypnotic, otherworldly albums, under the moniker of Racine, in the 2000s, before going on to release a run of records under her own name.
"I always felt that I could do far better than Transvision Vamp and Elvis Costello had done for me. And whether I sell significant amounts or not, I believe that is absolutely proving to be true. If you came down from Mars and you weren't concentrating on who the artist was, you just heard the audio of my new album, you'd think, 'Wow, there's some serious songs here.'"
And that's Wendy James for you: nobody ever said she was short of confidence.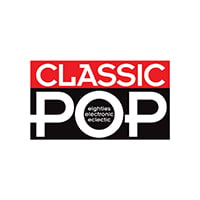 Classic Pop
Classic Pop magazine is the ultimate celebration of great pop and chart music across the decades with in-depth interviews with top artists, features, news and reviews. From pop to indie and new wave to electronic music – it's all here...