Scritti Politti's Green Gartside interview
By John Earls | June 10, 2021
One of pop's most elusive collectives, Scritti Politti didn't play live for 26 years and have released just five albums since forming in 1977. In this Green Gartside interview he tells Classic Pop about dismissing nostalgia, his newfound love of playing live and the prospect of a sixth album.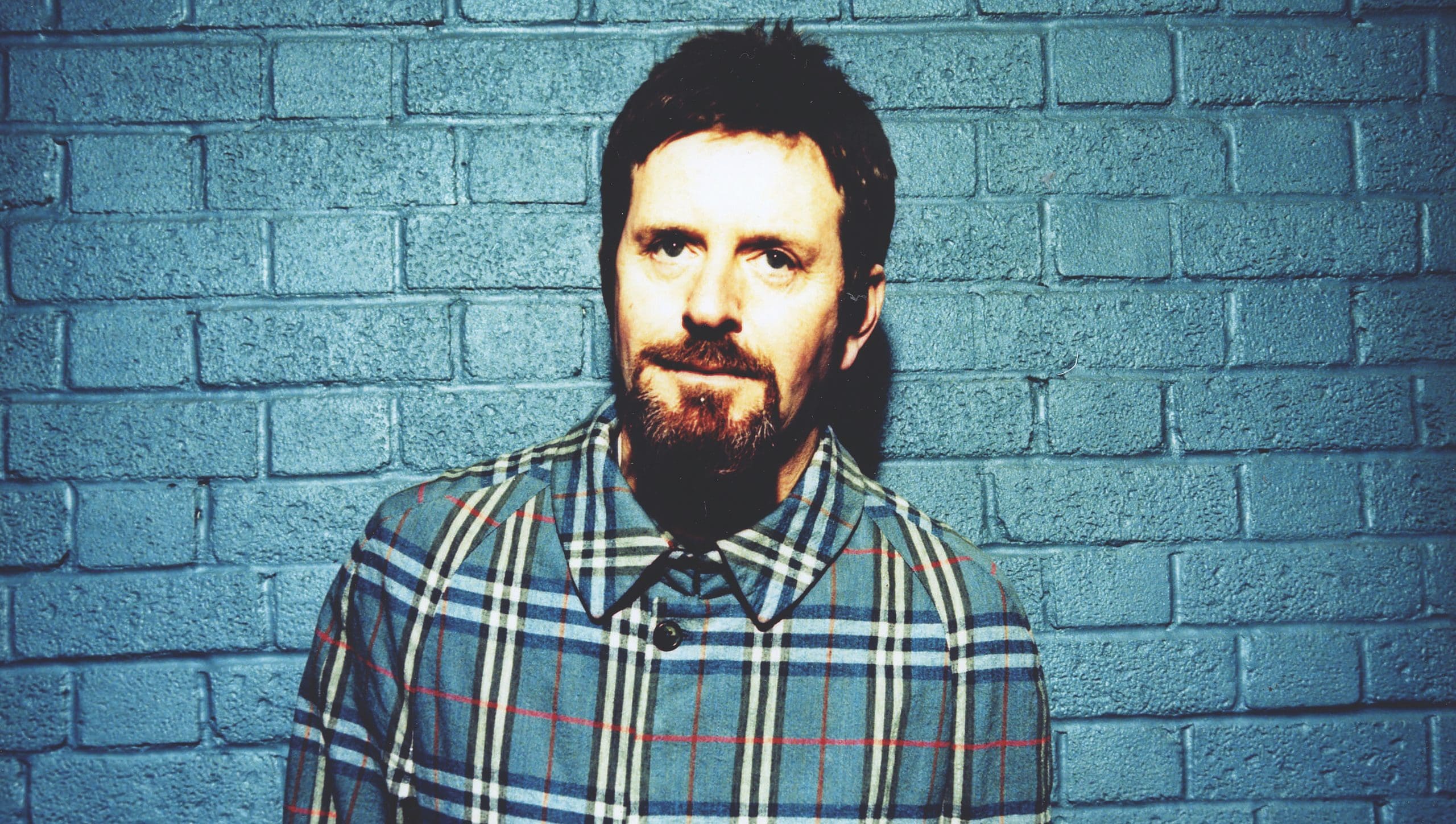 "Oh, I make new music every day."
This is the kind of statement you'd expect from a musician as prolific as Damon Albarn or Pharrell Williams, but it's a surprise to hear Green Gartside make the claim.
Since emerging in the late 70s from Leeds Polytechnic, where Soft Cell were fellow undergraduates, Scritti Politti have been a model for how to create a small-but-perfectly-formed catalogue. 
From the scratchy post-punk of debut single Skank Bloc Bologna onwards, Scritti are impossible to pin down, both for the changing nature of how they've presented their music and for knowing when anything will appear.
Green is the one constant, his gorgeous high voice a marvel of emotion and precision across hits such as The 'Sweetest Girl', Wood Beez (Pray Like Aretha Franklin) and Oh Patti (Don't Feel Sorry For Loverboy). 
But there simply hasn't been that much Scritti Politti music to cherish. Gartside endured well-publicised depression after 1988's Provision, where he lived in the Welsh countryside and "didn't speak to anyone for years" before returning with the hip-hop influenced Anomie & Bonhomie in 1999. 
Green now lives happily with his wife Alys in East London, occasionally playing shows and guesting on songs by the likes of Manic Street Preachers, Kylie and Green's friend Alexis Taylor of Hot Chip. But there hasn't been any new Scritti Politti music since fifth album White Bread Black Beer in 2006.
He's talking to Classic Pop from his home studio, but can Green reassure us that it isn't festooned with cobwebs? "I've got hours and hours of unreleased music," insists Gartside who was born Paul Strohmeyer, taking his new surname aged 11 when his mother married solicitor Gordon Gartside following the death of Green's father.
"I keep telling myself, 'Yeah, this is all going to get done,' but the problem is, I can't finish songs. Starting something new in music, that's the greatest feeling I've ever had and it happens every day. But the task of finishing a song? That's when I go, 'Oh, really, do I have to?' That's…"
There's a slight pause, which isn't uncommon talking to Gartside. As you'd expect from his perfectly crafted lyrics, he enjoys trying to find the right word. He finds the exact term for the task of finishing all those songs: "That's work." 
Finishing songs
Green sighs as he says it, as if finishing songs is a chore that nobody should put themselves through.
"It's work that I fear," he continues. "You have to make a final decision then, and I'm not good at making final decisions. Also, with a home studio, you can fanny about forever. On one hand, I'm really pleased – I have all these hours of neat music. But on the other, I know 90% of it is unfinished. I come up with new beats and melodies easily and I'm so impassioned at that stage of creating music, because I'm making something out of nothing. But I need to finish songs from this huge backlog, I do know that. A lot of them, I'd like to collaborate with rappers on. I'll make those approaches once a final decision has been made on which songs will work. That could be a tricky area, but we'll see."
Asked when a new album really will appear, Green seems optimistic.
"I'm arrogant enough to think a lot of what's there is really good," he laughs. "It's just that fear of the business of finishing things which I have a hang-up about. While I'm also starting new stuff, I'm in here every day to finish songs up. I'm going through all this music at a hell of a lick now."
Does Green regret the fact Scritti haven't released more music?
"I'm not a great one for regrets. I'm a very lucky and happy man."
The fact that Green Gartside is happy should be enough for everyone, even if new music doesn't arrive. More than most, Green is conflicted about presenting his music to the public. He's a delight to talk to, funny, honest about his experiences with a relaxed candour, incisive about the importance of pop.
But Gartside hates doing interviews, and only began to enjoy playing live after Rough Trade boss Geoff Travis persuaded him to do gigs, initially at tiny London pub venues, for White Bread Black Beer, 26 years after the frontman suffered a panic attack on stage so severe that he thought he'd had a heart attack. 
Panic attacks
"Even from those first dodgy early shows, the pleasure of playing live just about outweighed the terror of doing it," recalls Green, who recruited his live band from musicians who frequented the same local pub in Dalston. Guitarist Dicky Moore and keyboardist Rhodri Marsden are still in the Scritti lineup 15 years on, with drummer Rob Smoughton joining in 2011. 
"Going out on tour is like an adolescent fantasy come to an old man," Green enthuses. "I do it with blokes I love, who are really great at it. We pile in the van, full of a 'Let's go!' spirit, wanting to overcome all the difficulties and get rat-arsed at a party after the gig. It's wonderfully stupid and everything I'd dreamed being on the road would be like as a kid."
Green believes that, had they played live during Scritti's commercial 80s peak, he and his then-bandmates David Gamson and Fred Maher might have been better able to cope with success. 
Scritti are finally touring their classic 1985 album Cupid & Psyche 85 in full this autumn, 35 years after cancelling a proposed tour when the trio feared they wouldn't be able to replicate its pitch-perfect studio confections. 
"We were terrified at the prospect of trying to reproduce the sound of the record live," Green admits. "We went into rehearsals in Manhattan, but we couldn't do it, from a mixture of terror at the prospect of playing live and deciding that, technically, it'd be a bitch to do anyway."
At the same time, Scritti were visited by MTV execs who convinced the band appearing on the channel would be all the promo they'd need. "That was a fucking big mistake," says Green. "Cupid & Psyche 85 would have been great fun to tour. It certainly would have been better than the world tour of press and TV that we did instead, going round the world lip-syncing. That was really, really soul-destroying and it had some long-lasting effects on our sanity."
Green will be 66 when the new tour starts. How is he looking forward to recreating the hectic energy of songs like Wood Beez and Lover To Fall for the first time? "Oh, it'll be great fun," he chuckles. "The one thing that I struggle with is the lyrics." 
Like a lot of Scritti Politti's transformation into pop stars, there were inherent contradictions in Gartside's lyrics. The first proper pop song he attempted, 1981's The 'Sweetest Girl', was a masterpiece, its emotional heft undercut by Green analysing the use of the word "girl" in pop songs, a theme repeated on the equally majestic The Word Girl.
"A lot of Cupid's lyrics came from reacting against the first version of Scritti and that post-punk scene," he explains. "In order for the lyrics to fulfil the pop function I wanted, the lyrics needed the right level of banality. You're trying for artificial and trivial in pop's limited vocabulary, and it's very difficult to achieve. I often didn't get it right at all, because that banality ran alongside my interest in the history of philosophy, the other subject incredibly important to me along with pop music."
Highbrow references
Lover To Fall was inspired by the philosopher Jacques Derrida, who already had a song named after him on Scritti's crossover pop/post-punk debut album Songs To Remember in 1982. "I look back at those songs now and think, 'You really could have streamlined that,'" says Green.
"I know now how much of a better job I could have done. Being both banal and philosophical is a tough act to pull off." 
It didn't help that Green's heart was consistently broken at the time, as can be heard in the rueful A Little Knowledge. "There was absolutely a yearning for love in my songs," he acknowledges. "They're honest and heartfelt feelings about wanting to be in love. At the same time, they're completely analytical observations about how the idea of love and 'girls' are used in pop songs. The role of pop lyrics and musicians was quite reactionary, and I was trying to fuck with those conventions. On the one hand I felt it, on the other I was against it."
Probably the biggest contradiction in Scritti Politti is how they became pop stars in the first place. They could easily have settled for the cult status earmarked for them during their first time at Rough Trade.
Already wearying of the post-punk scene when he suffered a panic attack during a show in Brighton in 1980, during the resulting nine-month convalescence at his parents' home in South Wales Green began forging a new blueprint for the band.
Having begun as a stoutly Marxist four-piece, the idea of becoming mainstream pop stars rubbed against the philosophy of the other Scrittis, who eventually all left. 
New members
Introduced to Gartside by Geoff Travis, the new American members – drummer Fred Maher and keyboardist/producer David Gamson – were the perfect forward-thinking collaborators to help the songwriter realise his vision.
Maher was tech-savvy enough to be Kraftwerk's drum programmer, while Gamson's father was both an early adopter of synths and an assistant to Leonard Bernstein.
Despite such accomplished help, Green was overawed at the cast list of session musicians assembled for Cupid & Psyche 85: Michael Jackson's guitarist Paul Jackson Jr,
JJ Jeczalik of Art Of Noise, Kate Bush guitarist Alan Murphy, Dusty Springfield pianist Robbie Buchanan, Climie Fisher's Simon Climie, Miles Davis bassist Marcus Miller… and producer Arif Mardin, the legend behind classics for Aretha Franklin, Dionne Warwick, the Bee Gees and Hall And Oates.
As Gartside puts it: "I had difficulties with my confidence, being in the company of all these great musicians. It had only been a very short time earlier that I'd been making scratchy, dissonant post-punk for Rough Trade. I just wasn't in the same world as Arif Mardin. It's where all my passion and ideas were, but my chops just weren't there." 
He credits Mardin's patience and expertise in getting him up to speed to make such an accomplished album, saying: "Arif was full of ideas and an absolute gentleman. For the sessions, we'd drink Arif's version of Martinis at his massive wood-panelled apartment on Central Park, where Barbra Streisand was in the apartment downstairs."
A childhood Beatles fan led astray by listening to John Peel, Gartside was happy to learn how to actually go about making the pop he'd fallen in love with anew, having "had my DNA completely changed" by the Black American pop of the era.
"I learned everything from Arif," states Green. "I had a sense of tunefulness, melody, harmony and what worked in a song. Everything on how to assemble songs, Arif helped. Before that, Scritti had been guitar, bass and drums whacking away." He credits Gamson and Maher's role, too, praising their technical skills and adeptness at arranging songs. 
Provision
Despite Cupid & Psyche 85 reaching No.5 and spawning three Top 20 singles, the trio were frazzled by the time the follow-up album Provision was released three years later. 
"I don't think I was the full fucking shilling when Provision was made and I certainly wasn't afterwards," is Green's bleak summary of the era. Provision isn't as consistent as its predecessor, but still houses sumptuous wonders including the singles Oh Patti (Don't Feel Sorry For Loverboy) and Boom! There She Was.
The latter's video is a joyous performance film. In a cream suit, Green is a 6ft 6ins ball of energy, leading a mass ensemble in a revue that comprises the best concert film for a band who didn't play any concerts.
The promo is more remarkable considering Green's health had already deteriorated by the time it was made. He'd been taken to hospital in Chelsea shortly before filming, suffering from exhaustion.
"I crawled from my hospital bed to film Boom! There She Was and returned to hospital when it was finished," Gartside recalls. "I was really out of it. Management were very upset and angry about having to film it, because I was too ill to get through it. We had one attempt to get it right. I'd wanted to present Scritti as a party like Morris Day And The Time's performances.
It was probably how we'd have presented ourselves if we'd done any concerts at the time, but my health was so precarious by then. I went straight back to hospital and from there to live the life of a hermit in the Welsh countryside for a good few years."
In the 11 years between Provision and Anomie & Bonhomie, Green did very little apart from perfecting his darts technique and listening to hip-hop. If he feared about how he'd cope financially, a royalties cheque arrived. Whatever Green Gartside was going to do if he became skint, he was determined it wouldn't be music.
"For a long time, all my musical equipment was locked in a room at my cottage in Wales," says Green. "I didn't want to look in that room. Just the smell of musical equipment made me feel ill."
Love of hip-hop
His love of hip-hop slowly drew Gartside back in.
"I'd been in love with hip-hop since before I started Cupid…," he reflects. "It continues to be my love. It's not that I'm unaware of other music, but from choice it's all I want to listen to. It isn't pop, it doesn't have its hooks, tunes and harmonies.
"Every morning, the first thing I do after breakfast is check on what the new releases and mixtapes are. The desire to make beats pulled me back to making music, because I wanted to know how you did that. I gradually got my equipment back out and began experimenting with beats. With the help of meds and therapy, I got myself back out to seeing David Gamson in the States."
Gamson's role in Scritti Politti shouldn't be underestimated. He's since written songs for Adam Lambert, Kelly Clarkson, Jessie J, Kesha and Charli XCX and is one of Gartside's closest friends, the pair chatting every couple of weeks.
"While I was in hospital, David suffered, too," says Green. "Not to be too melodramatic, neither of us came out of those records with our sanity intact.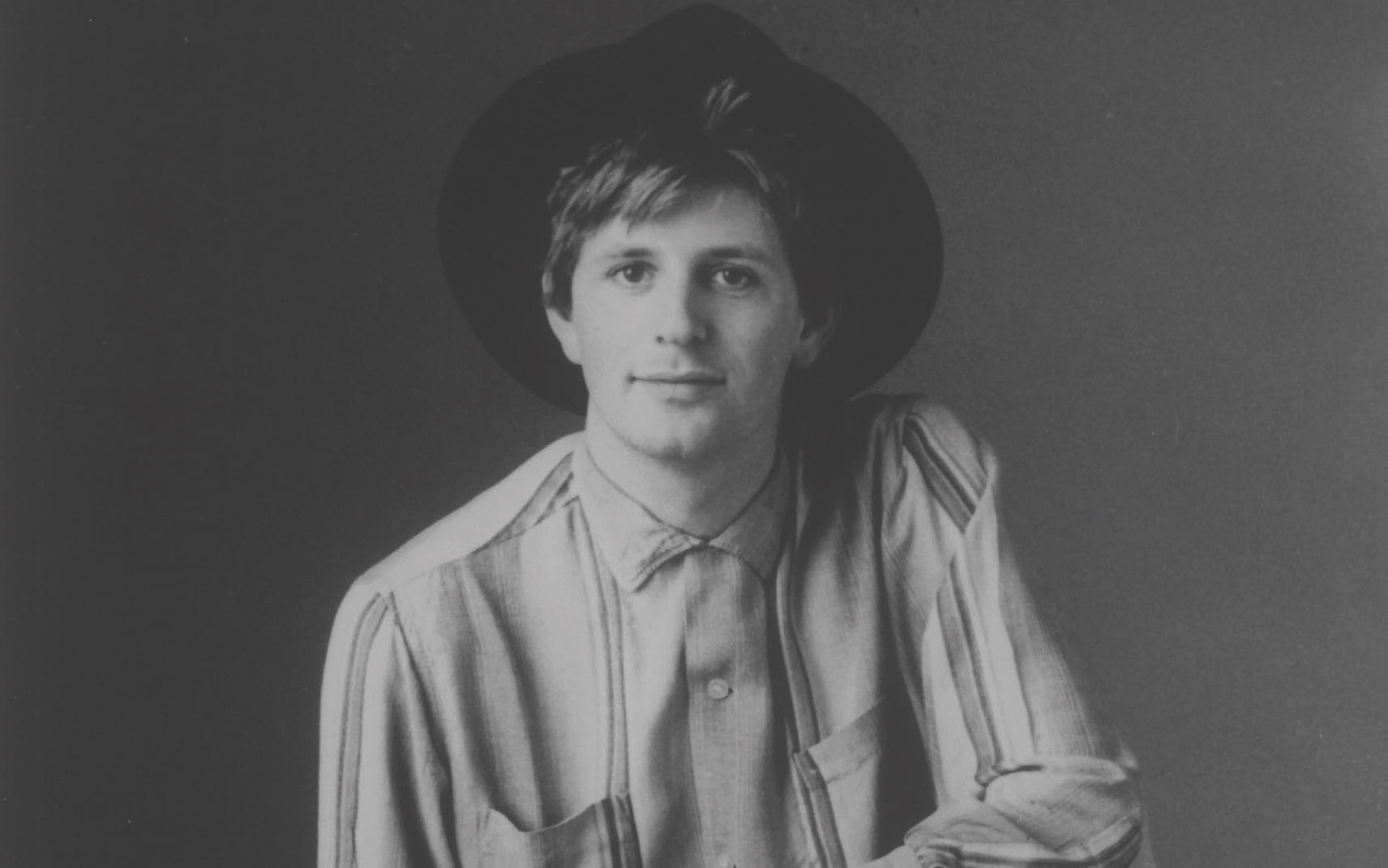 "David tried to get me into his world of co-writing, but I found it very difficult. Once a brief comes in from an A&R that a song has to be a certain bpm, with a one-word chorus and sound a bit like that, it takes a relationship with music I don't possess. The reason I make music is to have the freedom to do what I want. Even with David, I wasn't able to get my head in the right place. I'd try writing with the singers themselves, too, and they were sometimes so dumb or uncreative, it required a professionalism I just don't have."
Gamson's love of pop and Gartside's love of hip-hop rubbed up against each other and they found themselves unable to agree on songwriting. But now? "There's a distinct possibility David and I will work together again. There's no longer such a disjuncture between what we both want to do." Green hasn't heard from Fred Maher for some time, but says, "I need to get in touch with Fred, as I love him dearly."
Anomie & Bonhomie
Green and Gamson's first fruits after Provision resulted in the extraordinary culture clash of Anomie & Bonhomie. More different from Cupid & Psyche 85 than Scritti's formative post-punk, it's an album as reliant on grunge grooves as much as collaborations with Meshell Ndegeocello, Mos Def and Wendy & Lisa's Wendy Melvoin. It baffled critics at the time, but is ripe for reassessment, though Green quickly interrupts any discussion about how the reviewers missed the point. 
"I don't know anything about what the reviews were like," he cautions. "It wouldn't surprise me if the reviews weren't particularly positive, because even David said, 'That's the kind of record only a mother is going to love.' It was such a personal record, to the point I didn't give a fuck in some ways."
The fallout from Anomie & Bonhomie saw Green reunite with Geoff Travis, after Rough Trade's founder told his former charge: "You've made a very good record, but no one is going to hear it. You're with the wrong label and the wrong management. I think you should get rid of your manager."
Gartside did so and was happy for Travis to take charge of his career again, enabling Green to record at his home studio for the first time. The personal, blissed-out White Bread Black Beer resulted, with its single The Boom Boom Bap as good a pop song as Scritti Politti have ever made.
"I owe Geoff so much," states Green. "He's a phenomenal human being, and I can't say enough good things about him without getting soppy."
Having previously collated Scritti's pre-Songs To Remember singles into the 2005 compilation Early, Rough Trade have acquired the rights to reissue Cupid & Psyche 85, Provision and Anomie & Bonhomie.
The extent of those reissues is yet to be decided on, as Green admits to being cautious over whether unreleased gems like Nile Rodgers' mix of Small Talk will ever appear. After Provision, Green fell out with his American label Warner, and doesn't know where most of the tapes are.
"One day, someone should do a proper, forensic look at what's in the vault," he considers. "Maybe I ought to pay someone to go through all that stuff." Classic Pop immediately volunteers. "Sure, you tell me what it is," laughs Green. "I always think that, if it didn't come out at the time, there was probably a reason why not, whether it was contractual or we thought, 'Nah…' But it's tied in with how I never bother spending time thinking about the past. Deluxe reissues? The short answer is, I don't know."
Past times
Indeed, alongside Green's love of checking out new hip-hop is an absolute indifference to his own or anyone else's recorded past.
"I don't listen to any of my old music out of choice and very rarely listen to old music by anyone," he reveals. "Listening to new music every day is one of the things that keeps me sane and happy, I'm not a nostalgic man.
"When I hear old songs, I don't associate them with people and past times. I never have, which I know is weird. Mates go, 'Wow, this takes me back to Bognor in '93!', when to me it's just a piece of music. I hear the bassline and the hi-hat, never associating the music with anything other than itself. But it's not as painful to listen to my old stuff as it once was. Things are slowly healing. Being good friends with David again makes revisiting those records a lot easier."
It's certainly easier to revisit them in the company of friends onstage, maybe getting rat-arsed after. Pressed on the status of a new album, Green responds: "We really are getting there, that's all I can say."
There's another excuse for a drink right there. 
Read more about Scritti Politti in our Classic Pop Presents 1981 special.
For 2021 tour dates, check the Scritti Politti website.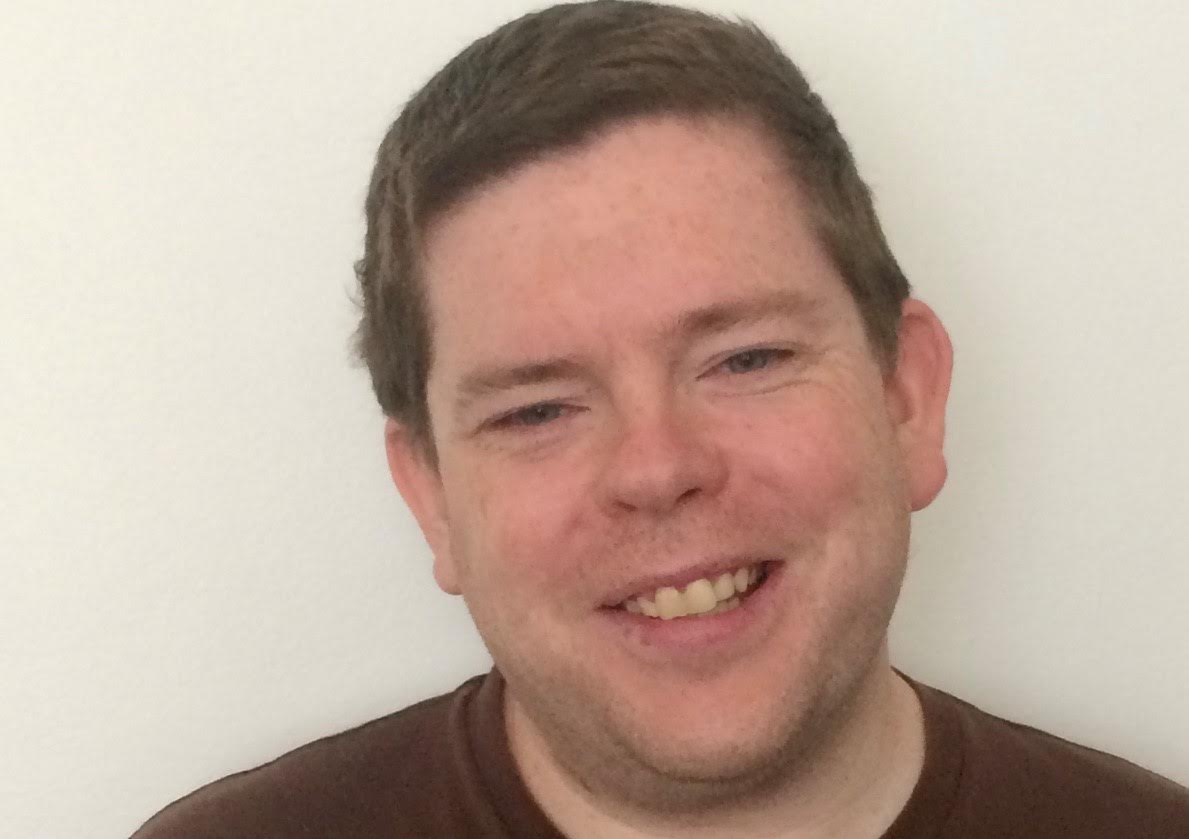 John Earls
Writing for Classic Pop since our first issue, John has been to Adam Ant's house, sworn at by Bob Geldof, touched Johnny Marr's favourite guitar, interviewed Richard Coles on his vicarage bed and serenaded with Last Christmas by Shirlie Kemp. John first specialised in writing about music as editor of Teletext's Planet Sound music column from 2000-09 and now writes about pop for a range of magazines and national newspapers. A Luton Town fan, John also writes about football. His bucket list interviews for the magazine are Grace Jones, Kylie, Siouxsie Sioux and Andrew Ridgeley.