Michael Bolton interview
By Classic Pop | August 14, 2020
In this Michael Bolton interview, the singer reflects on a career that has made him one of the most popular male performers of the past 40 years…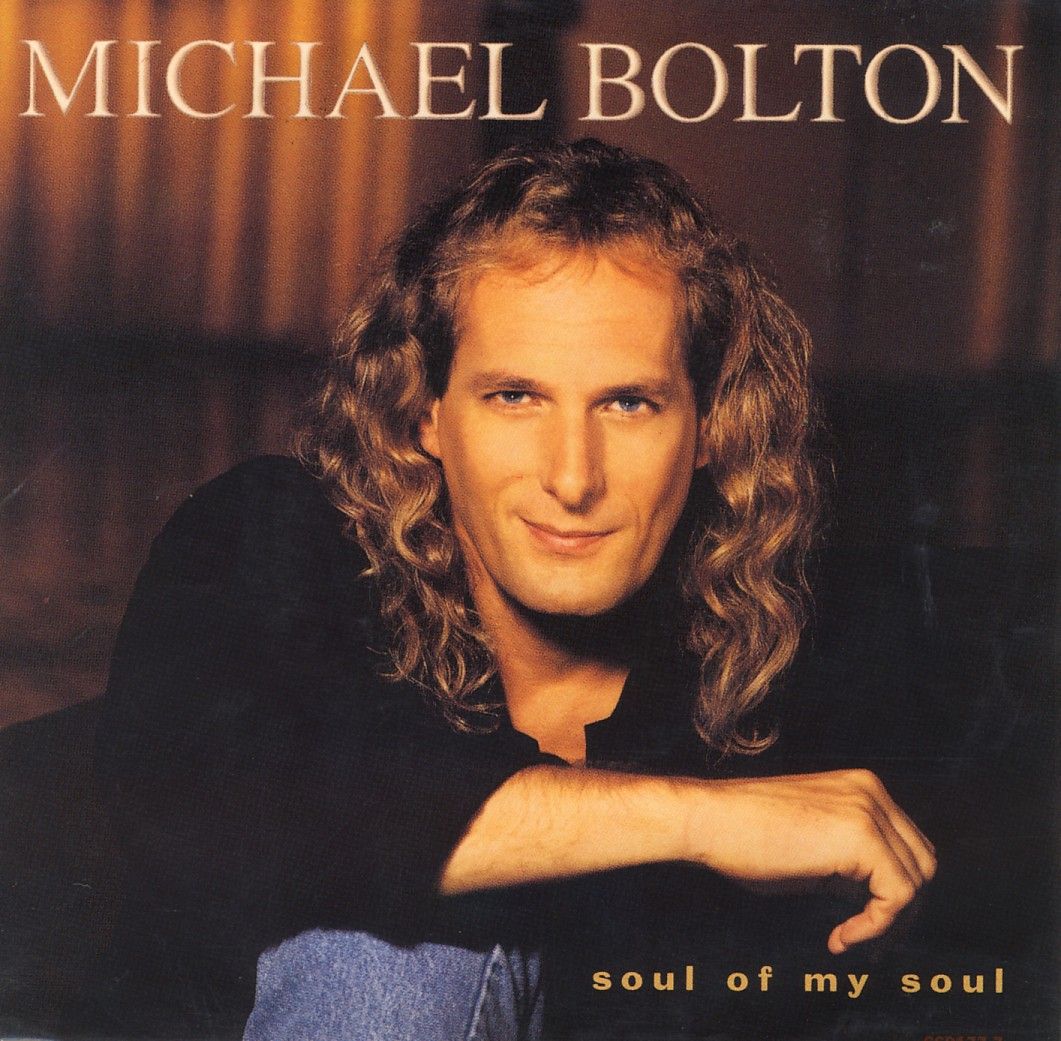 Michael Bolton's just been posting on Twitter about working with a new generation of young, hungry songwriters on his first album of original songs in more than a decade – aspiring tunesmiths are desperate to work with the singer – and it's seemingly all thanks to Pirates Of The Caribbean.
You may well have seen Jack Sparrow, Michael Bolton's duet with comedy trio The Lonely Island – it's had more than 200 million views on YouTube since the song was part of an episode of Saturday Night Live in 2011.
Aspiring lothario rappers The Lonely Island (who include Brooklyn Nine-Nine star Andy Samberg) rope in Michael for his trademark vocal gravitas, only to discover he's strangely obsessed by the pirate saga.
It's hilariously odd, as that voice belts out "Keeira Kniiightley!" before Michael proves his love of cinema by dressing up as Erin Brockovich as well as Scarface's Tony Montana, complete with "mountains of cocaaaiine!"
Michael teamed up with The Lonely Island again for his own Netflix comedy show, Michael Bolton's Big, Sexy Valentine Special. It's a long way from How Can We Be Lovers?. Michael Bolton is now hip.
"After The Lonely Island, something shifted in the universe, including my position in it," notes Michael. "Jack Sparrow gave me permission to have fun, which I'd never had as an artist. People didn't expect me to be funny, but they were fans of that. I now have new fans of 13 and 14 – and 40-year-old guys who would never have bought one of my CDs now high-five me at the airport.
"It's quite funny – both ha-ha funny and funny peculiar – and it's very welcome."
Being Michael Bolton
Talking to Classic Pop at his hotel before a show in Texas, Michael speaks with a calmness and dry wit of someone who's seen it all in the entertainment industry. His first hitThat's What Love Is All About was in 1987, but Michael had been a struggling singer and writer-for-hire for 18 years beforehand.
"I can never wrap my head around the fact I've been doing this for 50 years," he admits. "That's at least partially because, psychologically, I'm probably a child. Fifty years? It seems impossible."
Before the hits arrived, Michael, his then-wife Maureen and three daughters faced homelessness. That was before he went on to sell more than 75 million albums. Despite the success, though, the critics' mockery eventually beat him. Having worked so hard to find fame, Michael was insecure when the haters went for him.
"I didn't have a thick enough skin," he confesses. "I was being invited to sing with Presidents and perform with royalty. All the doors were open to me – and that meant reviewers gave me the hardest time pretty much any chance they could.
"Critics don't generally like mainstream music, and I had to learn that. Unfortunately, at the beginning, my competitive sports attitude came along with me.
"I was fighting and shooting back against the critics, which just makes you more and worse enemies. I gave them enough ammunition to last 20 years.
The nadir came with Office Space, the classic 1999 workplace movie from Beavis And Butt-Head creator Mike Judge. David Herman plays IT worker Michael Bolton who, frustrated at sharing his name with "that no talent ass-clown", remarks: "Why should I change my name? He's the one who sucks." It was so brutal, it helped Michael laugh at himself.
"I've signed a lot of Office Space DVDs," he reveals happily. "When I do in-stores, I'll see lots of people excited to get their CDs signed – and then I'll see this unusual, nervous walk. That's always the person who has an Office Space DVD. Before they get to me, I'll yell over, 'Office Space, right?' 'Er, yeah…' 'Bring it!'
"My reputation is what it is. And, now I've been given permission to enjoy myself more from events like Jack Sparrow, I don't have to take myself so seriously now. That's healthy."
Tough beginnings
You can understand Michael's initial frustrations, having worked so hard to get success. Growing up in Connecticut, where he still lives, he began performing in 1969 aged 16, releasing two flop soft-rock albums in the mid-70s.
Continuing to rock out on stage, Michael had begun writing ballads for other singers.
His first major song as a writer was How Am I Supposed To Live Without You for Laura Branigan in 1983, still a Heart FM staple now. By then, aged 30 and with a family to provide for, Michael had been ready to finally quit music.
"We didn't use the term 'homeless', but we were receiving eviction notices," he recalls. "We wouldn't have known where the money was coming from. Friends gave up on music because they had families and I didn't blame them at all, because it was a big stress."
Laura Branigan's other big success on her album Branigan 2 was Solitaire, the first hit by another major songwriter, Diane Warren. She and Michael soon became friends.
"When Diane writes a song she thinks is a hit, she's very actively involved," Michael explains. "She speaks to every executive who touches the record, ensuring they know it's a hit song. I give Diane credit for writing, promoting, marketing – before there was the social network, there was Diane Warren and I respect that enormously. She helped show me how influential you can be in your own career if you spend time the right way in promoting and marketing yourself.
"When you've just finished recording an album and you're exhausted, it's important to show up and be a team player. The people at a record label are your teammates and they need to know how hard you're going to work."
That collegiate attitude of Michael's is partially down to the faith his new record label Columbia showed when they signed him the same year How Am I Supposed To Live Without You took off for Laura Branigan.
While that ballad suggested where Michael's real strengths lay, as an artist he persevered as a rocker: the leather-jacket-but-no-shirt cover of his self-titled 1983 first album for Columbia is quite something. Next album Everybody's Crazy flopped, too. "I don't think I'd go back in time and bet on the songs that didn't succeed," he acknowledges. "They might have felt good songs at the time, but the truth is, I was more pleasantly surprised by material I wasn't sure of becoming a hit than experiencing the feeling of 'Hey, how come that wasn't a smash?'"
Approaching his forties, with four failed albums behind him, no sane record label would have given Michael Bolton a chance. And yet… "Columbia's president, Al Teller, told me the secretaries at the label were taking home the demos I sang of the ballads I was writing for other singers.
"Al told me he wanted to make another record with me, but not a rock album: he wanted a record like the songs the secretaries were taking home."
Sure enough, The Hunger went double platinum in the US in 1987. "When That's What Love Is All About became my first big ballad, it felt really good," says Michael. "Three years earlier, I'd have sent that song to Luther Vandross to sing."
The Hunger also yielded Michael's cover of Otis Redding's (Sittin' On) The Dock Of The Bay, which took off when it was championed by Otis' widow Zelma. With 2.5 million album sales, Michael was finally a star, but he refused to accept it.
"Before The Hunger, my records came and went," he explains. "I'd had one single, Fool's Game, that reached No.82 and then just stopped. And that had been my biggest song. That creates a sense of caution. It wasn't until my second Grammy, two albums later, that I finally felt 'I'm going to be OK and my family is going to be OK.' When people sent flowers to my hotel room, I didn't understand it. Everyone around me was celebrating, except me."
Going Gaga over Michael Bolton
Working on his new album, Michael hopes his aspiring songwriters will match one of the musicians he worked with on his last album of new songs in 2009, One World One Love. The co-writer of Murder My Heart was a then-unknown Lady Gaga, who had just finished recording her debut album, The Fame.
"Lady Gaga phoned my record label, saying she'd been a fan of mine for as long as she could remember," says Michael. "Unless you were in the music industry, you wouldn't have known about her at that point. I'd never heard of her, but my label said, 'She's great, you're going to love working with her.' And they were right."
Gaga sent Michael two unreleased songs of hers, one of which was Just Dance.
"If I was an A&R guy, I'd have walked into the label president's office and said, 'Here's the next ginormous song,'" he laughs. "I thought, 'OK, she's got something!' She came to the studio at 11pm and we wrote until 7am. Gaga is rare, because she doesn't seem to have a quit button. Very, very few artists can still give 100% every time until you say, 'OK, let's finish this tomorrow.' She was such a pleasure, constantly trying to better her lyrics and singing every melody, sounding them out."
The title Murder My Heart was Gaga's suggestion. "I told her at the start, 'People are going to wonder what the two of us are doing together' and that we should do something unexpected for me," he recalls. "Gaga said, 'OK, I have a title – Murder My Heart.' And I thought 'Yeah, I definitely haven't had 'Murder' in a song before.' We had a great time writing it." 
Subsequent albums Soul Provider and Time, Love & Tenderness ensured Michael's success was unarguable, despite the critics' best attempts to dispute it. If you wanted someone to sing about love, Michael was now the go-to guy.
"There are very few ultimately important things in our lives that we can write about," he asserts. "The challenge is really to say something about love in a way that hasn't been said before. Said I Love You… But I Lied is a song I have fun with the audiences with when I sing it live, and it's one of my favourites to perform. It's special for me, because it speaks about love in a way I'd never heard expressed before.
"How Am I Supposed To Live Without You is the biggest song I've written, and that's not a happy, feelgood song. What made it successful was it expressed something people could relate to, that heartbreak in letting go."
Make or break moment
Having strived for success, Michael worked hard to ensure he stayed on top. He admits he didn't draw breath until his first covers album, Timeless: The Classics in 1992.
The following year, Michael badly injured his knee in a celebrity ski race, then in 1994 he received a major wake-up call when he discovered a node on his vocal cords. The surgery was immediate, causing him to cancel a tour. The long-term effects of the surgery took three weeks to assess – during which, Michael was uncertain whether he'd ever be able to sing again.
"That was the scariest moment of my life," he says, able to speak about it with his usual calmness now. "I didn't know for those three weeks whether the surgery succeeded or whether I'd be looking for a new line of work. It was something I couldn't control, but I found it impossible not to ruminate on it. The rehab after my skiing injury was demanding, but that was OK, because it wasn't life or death for my career. This was, or it felt like it."
Having made a full recovery, Michael admits he still didn't look after his voice until he was invited to sing Nessun Dorma with Luciano Pavarotti in Rome in 1995.
"I didn't do anything to take care of my voice, not even vocal warm-ups," he states. "Having been a rock singer for so long, I was doing things that weren't kind for my voice. I started singing at 13, yelling along to blues singers like Howlin' Wolf and Muddy Waters."
At this point, Michael does his best blues holler down the phone: "I was born in Chicago, nine'een fawty wuurn!" It's so powerful, it's not clear whether the phone is necessary to carry Michael's voice from Texas.
"Studying opera in order to get ready for singing with Pavarotti was a gamechanger. I learned a new respect for my voice, and there's no way I could still do 70 shows a year now if I was still singing the way I had been. When we were in the studio the other day, one of my co-writers pulled out an album track from Soul Provider for reference and it shocked me – it was almost a different voice. I'm proud of the power and control I still have with my voice, and it's unsettling when I hear my old vocals now."
Around the same time, Michael set up The Michael Bolton Charities, a foundation initially created to help under-privileged families in his home state of Connecticut.
The charity soon began specialising in helping victims of domestic violence, as the singer learned that was the cause of most of the women and children needing help in shelters. Michael has campaigned against domestic violence ever since, raising over £8 million.
"The stories I hear are heartbreaking," he says. "At the same time, if we're hearing those stories, it's because these women have been brave enough to reach out. I'm so proud of the women who have been able to break the cycle. Once you get past the unbelievable factor of their stories – that they're real, not something horrible from a movie – it's very moving. The problems of domestic violence need a lot of attention, not just in America."
Feeling refreshed
The only time Michael is cagey during our interview is discussing his new songs. After three covers records, Michael last released an album of new music with 2009's One World One Love.
He talks excitedly of feeling "refreshed" from working with up-and-coming collaborators, but won't name them or reveal how the songs sound.
He does confirm he hopes the album will be ready before his UK tour. It's the classics the fans will be expecting, and Michael remains happy to oblige, recognising the songs belong to the audiences more than him now.
"After 30 years of touring, my job isn't to interpret the song for me anymore," he reasons. "The great thing about being a singer is, you get to experience a show moment-tomoment.
"Those are songs that often gave the people in the audience their first important moments – building a family, or going through one of their toughest times. That can make it cathartic for them to hear me sing them, which makes it cathartic for me in turn. Each night, I get to remember what music can do."
And he gets to do it in conjunction with becoming a comedian. If you haven't seen it, treat yourself to Michael Bolton's Big, Sexy Valentine Day Special – Michael Bolton is for life, not just for Valentine's, after all. The posters saw him naked except for a strategically-placed red satin bedsheet.
"I loved seeing the billboard for the, ah, exposure it gave the show," he chuckles. "It showed Netflix was committed to it! My office in LA is near where all the major billboards for upcoming TV shows are and seeing a huge billboard of oneself with nothing on for a few days is… interesting. Then my daughter phoned and said, 'Dad, they have the exact same billboard in the middle of Times Square!'
"But it's impossible to ignore this other world of comedy and I'm developing some ideas around music and comedy."
After 50 years, Michael Bolton is having more fun than ever. If you ever meet him, be sure to high-five him for a remarkable life well lived.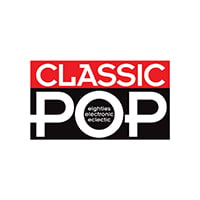 Classic Pop
Classic Pop magazine is the ultimate celebration of great pop and chart music across the decades with in-depth interviews with top artists, features, news and reviews. From pop to indie and new wave to electronic music – it's all here...