Lost Prince album to be released this July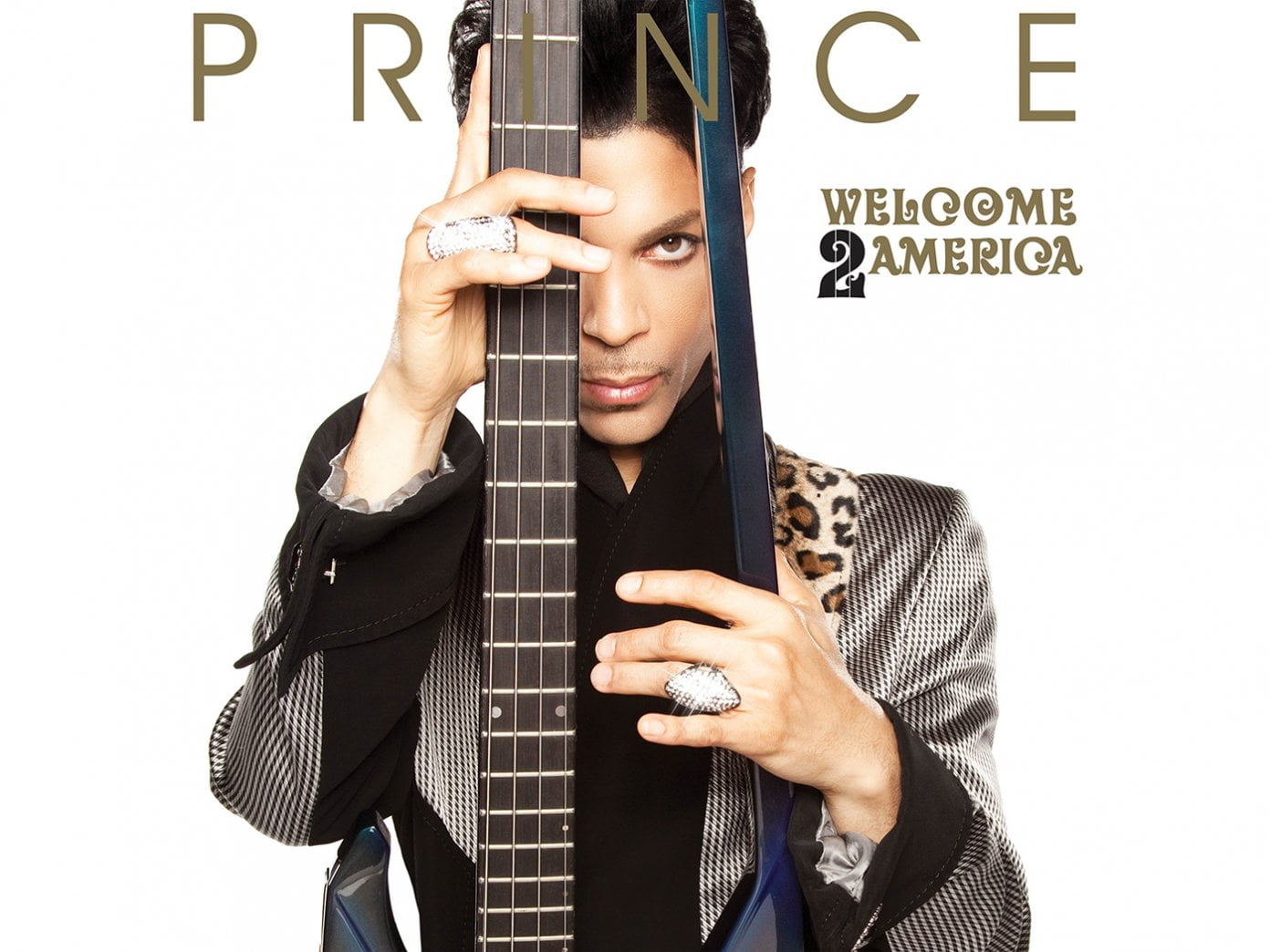 Five years after his death, the treasures from the Prince vault just keep on coming, with a previously unreleased album set for release on 30 July.
Recorded in 2010, Welcome 2 America was due to be released the following year to coincide with the star's US tour of the same name, which went ahead despite the album being shelved.
The LP covers "Prince's concerns, hopes, and visions for a shifting society, presciently foreshadowing an era of political division, disinformation, and a renewed fight for racial justice," Legacy Recordings said in a statement.
As a taster, Legacy and the Prince Estate has shared the title track, a spoken word song that lambasts social media, celebrity culture and music industry monopolies.
"The world is fraught with misin4mation," Prince said in 2010. "George Orwell's vision of the future is here. We need 2 remain steadfast in faith in the trying times ahead."
Welcome 2 America's 12 tracks include 11 Prince originals and a cover of Soul Asylum's Stand Up And B Strong. None of the tracks have ever been released, although a handful were performed live.
A Deluxe Edition includes the studio album alongside a complete, previously unreleased live concert film of Prince and the New Power Generation from his '21 Nite Stand' at The Forum in Los Angeles on 28 April 2011.
Listen to Welcome 2 America, the song, below. 
Welcome 2 America tracklisting
   Welcome 2 America

   Running Game (Son of a Slave Master)

   Born 2 Die

   1000 Light Years From Here

   Hot Summer

   Stand Up And B Strong (Soul Asylum cover)

   Check The Record

   Same Page, Different Book

   When She Comes

   1010 (Rin Tin Tin)

   Yes

   One Day We Will All B Free
Welcome 2 America (Live At The Forum, April 28, 2011) tracklising (Blu-Ray)
   Joy In Repetition

   Brown Skin (India.Arie cover)

   17 Days

   Shhh

   Controversy

   Theme From "Which Way Is Up" (Stargard cover)

   What Have You Done For Me Lately (Janet Jackson cover)

   Partyman

   Make You Feel My Love (Bob Dylan cover)

   Misty Blue (Eddy Arnold cover)

   Let's Go Crazy

   Delirious

   1999

   Little Red Corvette

   Purple Rain

   The Bird (The Time cover – Prince composition)

   Jungle Love (The Time cover – Prince composition)

   A Love Bizarre (Sheila E. cover – Prince composition)

   Kiss

   Play That Funky Music (Wild Cherry cover)
Comments
comments