Making Pet Shop Boys: Yes
By Classic Pop | June 30, 2021
Released in March 2009 Pet Shop Boys' Yes found the duo teaming up with Brian Higgins and Xenomania, the UK's top pop producers of the 2000s… By Ian Ravendale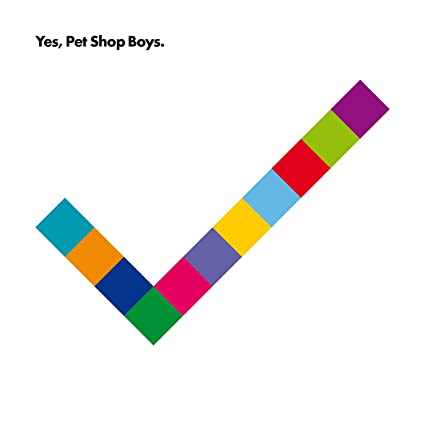 Pet Shop Boys' Yes was the duo's biggest-selling album of the 00s. But it almost didn't happen.
Producer Brian Higgins had recently come away from a difficult week working with Franz Ferdinand and had a sneaky suspicion that Chris Lowe and Neil Tennant could prove to be as tricky, if not more so, than the Scottish art-rockers.
Higgins was all set to politely decline the duo's approach but felt he had to do it face to face, rather than remotely via their respective managers. 
A meeting was set up in Higgins' Xenomania studios in Kent to discuss the viability of a potential production tie-up. Much to their surprise, the producer told Lowe and Tennant why he thought he'd be bad for them and explained he had no interest in anything he didn't like.
The pair had been expecting Higgins to snatch their hands off, and his approach made them want to work with him even more. They argued that Higgins would push their standards higher and even though he thought they could be difficult, Pet Shop Boys too had a clear vision of what they wanted.
Speaking to Julian Marszalek of The Quietus in March 2009, Tennant described their reaction on meeting Brian Higgins; "We really liked him. He was a real character. He's totally committed to pop music and making hit records – more so than anybody else that we met.
"The set-up at his studio was great… he has this house with all these different rooms with all these different people all making music. You'd have Girls Aloud and Alesha Dixon tripping through.
"Because we're a duo, we welcome people to come and play on our records. We arrived there with very, very completed demos and we're quite happy for them to play with them and do what they want."
As part of this 'open house' the Human League's Philip Oakey sang on This Used To Be The Future and Johnny Marr added his distinctive guitar playing to four tracks, two of which he also played harmonica on.
Xenomania was formed as a production team in the early 2000s after Higgins had met songwriter and producer Miranda Cooper.
Since then the outfit has worked with artists including Cher (with Higgins writing Believe, her biggest-ever hit), both Minogues, The Saturdays, Sophie Ellis-Bextor, and the Sugababes with Round Round.
The organisation's longest-standing arrangement was with Girls Aloud; all but one of their albums were written and produced by Higgins and his writers, and played by the Xenomania in-house musicians. 
According to a July 2009 interview with Tennant in The Scotsman before Yes was conceived, half the songs were originally intended for Kylie Minogue. "This album is so pop," Neil said. "Like every other songwriting team in London we were asked to write songs for Kylie two years ago when we were mid-tour. We wrote four or five, and never heard anything." 
The subject matter of Pandemonium, Yes's ninth track and lead-off single, is maybe not what the listener would expect: "The idea is that it's Kate Moss singing about Pete Doherty. There's total chaos going on – that's where I got the lyrical idea." 
SONGWRITING THE XENOMANIA WAY
Once Higgins and Pet Shop Boys had agreed to work together, Tennant and Lowe jumped into the approach to songwriting favoured by Brian and his team.
From the Yes album, Love Etc, More Than A Dream and The Way It Used To Be were written by a combination of Neil and Chris and Xenomania's Higgins, Cooper, Owen Parker and Tim Powell.
The opening melody and much of the backing track for Love Etc were actually generated by Brian Higgins and Miranda Cooper before Chris and Neil got involved.
The duo took what Xenomania had come up with, and developed it. "I don't think Neil 'got it' initially," reported Higgins in the July 2009 edition of Literally magazine.
"I think Chris got Neil into it. I didn't want to play it [to them], and then thought… this is a move they could and should make. It was very different for them. It was much more aggressive – which is not a word you would apply to the Pet Shop Boys, particularly."
In March 2009 Love Etc made No. 14 in the UK singles chart, while Yes hit No. 4 in the album charts the following month. The single and the follow-up Did You See Me Coming both became No. 1's in the US dance chart.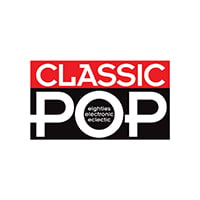 Classic Pop
Classic Pop magazine is the ultimate celebration of great pop and chart music across the decades with in-depth interviews with top artists, features, news and reviews. From pop to indie and new wave to electronic music – it's all here...