Say Hello Wave Goodbye: Soft Cell interview
By Classic Pop | July 19, 2021
Say Hello Wave Goodbye: Soft Cell – In this exclusive interview from 2018, Marc Almond and Dave Ball talk to Classic Pop about reuniting for the O2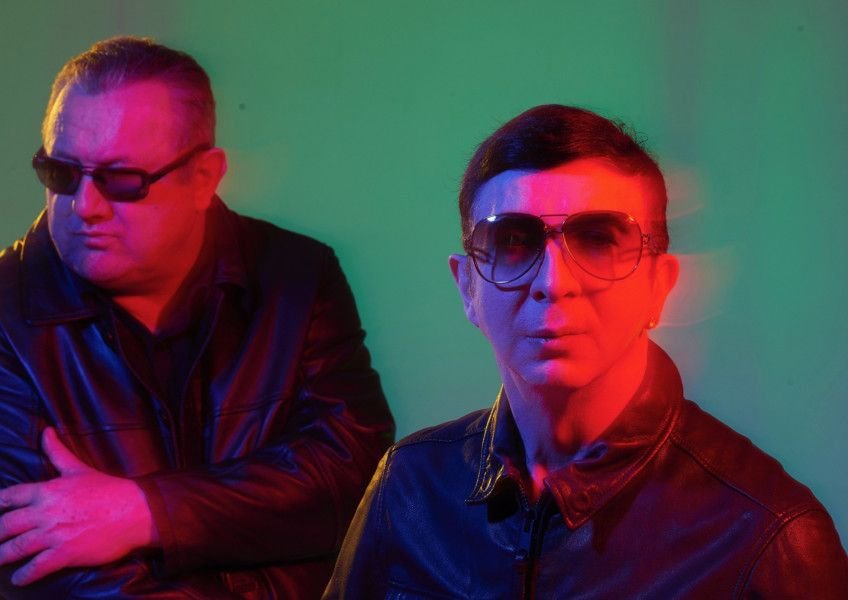 For a perfect example of the contrast in the personalities of Soft Cell's constituent parts, look no further than their respective interview locations. Time constraints mean they have to talk separately, yet both ask to meet Classic Pop in Soho, the setting of many Soft Cell songs.
Marc Almond chooses the offices of fashion designer Roland Mouret. Dave Ball heads down the pub. Not just any pub, but the Coach & Horses, whose opposite-of-gastro-pub ethos was made notorious as the setting for booze-soaked West End play Jeffrey Bernard Is Unwell, starring Peter O'Toole as the titular columnist and raconteur.
That mix of glamour and intoxicants looms large in Soft Cell's music, which romanticised London for a generation of misfits.
"We were very contained in our little Soft Cell world of sleaziness and neon," says Dave, settling into a quiet corner of the pub with a pint of Seafarers ale. "A lot of people tell me the reason they moved to London was because of Soft Cell. They thought the Soho we were describing in our songs was the whole of what London life would be like."
Ostensibly, Dave and Marc are promoting Soft Cell's comprehensive 10-disc boxset Keychains & Snowstorms and their farewell gig on 30 September at The O2 in London, which, despite (or because of) being the first British arena show the pair have ever played, sold out the weekend it was announced in February.
But, as Marc quickly admits, compiling Keychains & Snowstorms was at least partly an excuse for Soft Cell to become friends again.
Say Hello, Wave Goodbye: Soft Cell interview – Regrets, we've had a few
Soft Cell's third album proper, 1984's This Last Night In Sodom, is as close as you'll get to hearing a band splitting up in the studio. It's a maelstrom of drugs, rough sex and the sense that at least one, if not both, of its wired musicians will die on tape before the final song.
Yet even at that time, Marc and Dave weren't thinking that Soft Cell was gone for good. It was only in the fallout from ill-fated 2002 comeback album Cruelty Without Beauty that their friendship appeared to be damaged beyond repair, even before its accompanying tour was shrugged off by a public who, thanks to The Strokes, had fallen back in love with route-one rock 'n' roll.
"That whole time was very mismanaged," concedes Marc now. "We did a great Brixton Academy show, but everything else was wrong. By the time the tour was over, we realised why we'd stopped Soft Cell in the first place. The rose-tinted spectacles were well and truly off. There was too much interference from managers, who'd soured it all in the first place. The shows, the track choices for the album… none of it was right."
Just weeks after their final show, uncertain about what (if anything) Soft Cell should do next, Marc had a horrific motorcycle accident. He's told Classic Pop before about recovering from the brain injuries he suffered and how he had to learn to sing again; the aftermath indirectly ruined his relationship with Dave.
"The last time I saw Dave wasn't long after my motorbike accident," says Marc. "I wasn't in a great place; there were lots of legal issues going on. After Cruelty Without Beauty, we'd agreed if something good came along, we'd do it. But then I bumped into Dave in the street when I was in a bad state. We had words, which I regretted afterwards. I was always really sorry about that, but I felt that was it between us, really."
Told of Marc's regret during our drinks a few days later, Dave reacts with typical stoicism. He's a very funny, generous man, who I got to know socially as part of a weekly pub quiz for several years. Dave would have eye-watering gossip about various musicians, yet he never revealed anything against Marc, even during the post-split fallout. 
And he's a brilliant under-reactor, Dave Ball. His recollection of the argument is that he was on the way to an art exhibition near London's Borough Market when he randomly bumped into Marc. 
"I shouted over: 'Marc, how are you?', but Marc was really off with me. He said: 'I don't think it's appropriate that we should talk' and stormed off. I didn't know why he was like that, as we hadn't fallen out. I just left him to it, I wasn't losing any sleep over it."
Say Hello, Wave Goodbye: Soft Cell interview – Building bridges
The chance to finally meet up again was instigated when Universal's reissue department suggested a Soft Cell boxset to mark 40 years since Marc and Dave first met at Leeds Polytechnic in 1978. Universal had previously had success with Marc's acclaimed solo boxset Trials Of Eyeliner in 2016 and both were separately receptive to the idea.
However, Marc initially thought it was best if he left it to Dave to compile, noting: "I always felt in a way that Soft Cell was Dave's baby. It was Dave's mum who lent us £2,000 to fund our first EP Mutant Moments, and it was Dave's artwork that featured on our early releases. The singer gets all the attention, but really, the force behind Soft Cell was Dave. I knew he was excited by the idea of the boxset, and it was a way to build that bridge between us." 
Dave was indeed keen to be involved. "I thought the boxset was all it was going to be, until Universal said: 'Would you two get back together for it?' I said: 'Never, there's no chance of that.'" Pause. "It did take about two years…"
Last year, Marc told an audience at Leeds College Of Music that Soft Cell would "never, never, never" get back together, even though talks for the boxset were underway.
"I really did feel like that at the time," he insists. "We've both been very protective of Soft Cell's name and we didn't want to do anything to devalue our past." But, shortly before Christmas, Marc began wondering how a comeback show might work. 
Initially, wanting a controlled environment, the pair planned doing a private show from a studio, to be livestreamed online. "I was very tentative," says Marc. "I was thinking: 'Can I realistically be in the headspace where I can sing songs like Baby Doll again?'" Soon, and still without having formally spoken together, the duo began running ideas past Universal for a proper farewell gig.
Marc recalls: "I suggested that, since it was 14 years since we'd performed live, a big farewell show would be suitable. So how about The O2…? I said it as a semi-joke, testing the idea to see how everyone reacted. And suddenly, my booking agent had put a deposit down on The O2!"
At which point, faced with trying to sell 20,000 tickets, Soft Cell's members started to independently panic. "The last show I saw at The O2 was U2," laughs Dave. "Us playing there? Fuck! I never dreamed that for a minute, even though for U2, that place is a pub gig." 
For Marc: "The idea of actually playing an arena that size made me start chickening out. I was going: 'Oh God, there's only going to be 3,000 people there.' But that's what Soft Cell was always about – taking risks and doing outlandish things. I reasoned with everyone that if it was a success, then fantastic – what a brilliant way of saying goodbye to everyone. And if it was a disaster, then at least I'd have known I was right all along and we should never, ever do it again." 
They needn't have worried, though. Having announced their return on Chris Evans' Radio 2 breakfast show, the tickets sold out almost immediately.
"I wasn't sure how popular Soft Cell were anymore," says Marc. "We have hardcore fans who'll love us whatever, but outside of that? I just had no way to gauge it. We've had offers to headline 80s festivals, but we never wanted to do that… it's just not Soft Cell." Dave sums it up a little more bluntly: "The O2? Not bad for a couple of old codgers from Leeds."
The biggest dilemma facing Soft Cell when trying to encapsulate their career into one final show is which version of Soft Cell they want to bow out on. As Dave puts it: "We had the big-selling pop album, then the 'We're serious artists' record and finally the punk album. Trying to get all those elements in? Right now, the setlist looks so long, it's threatening to be a bloody Bruce Springsteen concert."
But that's the beauty of Soft Cell. In just three years, from 1981 to 84, they made three incredibly varied full albums, taking in synth-pop, Northern Soul, industrial noise, torch ballads, goth, proto-house, garage-punk…
"Our career trajectory looks like a waveform," Dave laughs. Holding his hand above his head, he says: "We started off at the top, and there was a gradual decline, at least commercially. There's a definite slope to Soft Cell's career… but
I quite like how that waveform looks. We were never a fluffy, throwaway band – Bedsitter is lyrically pretty dark, and our big pop album does have Sex Dwarf on."
Say Hello, Wave Goodbye: Soft Cell interview – Holding a torch
In one respect, it's little wonder their pop stardom failed to last, considering they began as the archetypal art-college band, making what Marc calls: "TV advert-type weird little songs with my voice put through all kinds of effects so that I sounded robotic and inhuman… We thought we'd be really lucky if we could maybe get to support The Human League." 
But, once they began writing songs as insistent as Torch and Bedsitter, it was clear they were actually really bloody good at this pop lark. It's Marc's lasting regret that Soft Cell didn't make more pop songs.
"We were too bloody-minded," he sighs. "Torch is a fantastic single and it sums up what Soft Cell are about, but we didn't even put it on The Art Of Falling Apart because…" He pauses, trying to remember the artistic reasons behind Torch being a standalone single. "Oh, I don't bloody know why it wasn't on the album! But it should have been. There was always the pressure to do another Tainted Love, which of course we couldn't, and didn't, want to write to order. But we should have written more pop songs than we did." 
Dave agrees, saying: "We let stupid things get in the way of making pop songs, including our own egos. We were clinging onto the idea that we were serious artists. Which we were, and that's recognised now, but we never expected to be on Top Of The Pops. That meant we were always wrestling with ourselves."
When Marc and Dave first met at Leeds Polytechnic in 1978, Marc was doing "what you might call performance-art theatre", while Dave was painting and making experimental soundscapes on his Korg synthesiser. "Owning a synthesiser was rare and exotic, so I was drawn to Dave straight away," smiles Marc. For Dave's part: "When I first saw Marc, I thought, 'this guy's just got star quality.' The way he looked, his demeanour, Marc was obviously going to be a star. And I was right."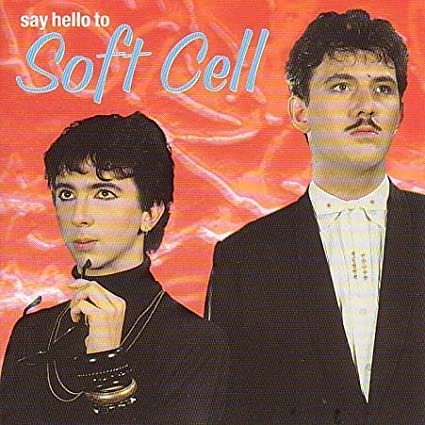 A key early show saw Soft Cell play Futurama, a one-day festival in Leeds headlined by U2 and Siouxsie & The Banshees. Arriving late, aspiring 17-year-old DJ/writer Stevo Pearce asked the crowd if any good electronic bands had played. On being recommended Soft Cell, Stevo visited them at Dave's bedsit, soon putting The Girl With The Patent Leather Face on his new record label Some Bizzare's eponymous compilation, alongside fellow unsigned future stars Depeche Mode, The The and Blancmange. 
"Stevo blagged us a single deal with Phonogram on the back of it," recalls Dave. Although Memorabilia failed to chart in the UK, it was US club hit. Dave says: "Phonogram thought, 'hang on, these two oiks from Leeds have knocked out this record that's a big hit in New York? There might be something there after all.'" 
Phonogram then insisted that Soft Cell change producer, but otherwise left our heroes to make Tainted Love.
"When that took off, I was completely bewildered," says Dave. "We were living in a crummy Housing Association bedsit. The view from my bedroom window was the wasteland where the body of The Yorkshire Ripper's last victim was found – there was still police tape on the site.
"Then, the next thing, we were flying on Concorde to New York. Going from the bedsit where we wrote Bedsitter to being driven around in limousines and meeting Andy Warhol felt like we'd gone through some insane portal."
Say Hello, Wave Goodbye: Soft Cell interview – Bat your lashes
Although they kept it together enough to record debut album Non-Stop Erotic Cabaret, Marc and Dave quickly took advantage of fame. Dave acknowledges: "Suddenly, you've got money in your pocket, people are offering you various powders and pills, the clubs that would normally bar you are inviting you in for nothing and you're attracting potential partners who wouldn't otherwise look at you. It's very easy to get into that. There was a dark side to that excess, but we only found that out later."
The DVD disc of Keychains & Snowstorms highlights how subversive Soft Cell were at their peak, compiling their gleefully sinister TV appearances.
"I set out to be as camp as I could for every Top Of The Pops," laughs Marc. "I was told: 'Cut down on all the bracelets and eyeliner', so of course I put more on." For Bedsitter, Marc wore an S&M leather cap and giant false eyelashes. "For my close-up, I took my glasses off and batted my eyelashes," he smiles. "I was gender-fluid decades before it became fashionable.
"And all the time, Dave was lurking in the background – part-bouncer, part-serial killer. We were influenced by bands we'd seen at seaside casinos as kids, the stony-faced guy playing a Bontempi whilst some theatrical seaside singer in too much make-up is giving their all. There was something very League Of Gentlemen about our TV performances."
Say Hello, Wave Goodbye, Bedsitter, Torch and What followed Tainted Love into the Top Five, but Soft Cell's ambivalence to pop stardom resulted in the magnificent, unhinged masterpiece The Art Of Falling Apart; the intentions of which were clear from single Numbers – "the most uncommercial song we could release, about sex addiction in the early days of AIDS", as Marc reflects.
"We thought pop success was going to be short-lived, so we felt we had to commit commercial suicide. We felt we needed to make a heavier record, to develop as artists and so leave a longer legacy. That really is Dave's album – he came into his own with those dark, filmic arrangements. They're such great soundscapes."
By 1984, Phonogram were losing patience with the band. Under pressure, Marc and Dave began to implode. Instead of advising his charges, nominal manager Stevo was caning it, too. 
"Stevo was even younger than we were, so you can't blame him for joining in the excess," says Dave. "What would have helped was someone 20 years older going: 'You go and enjoy yourselves, lads, and I'll make sure the business is alright.' Not having that let us down, but nobody knew it at the time, so I'm not blaming anyone."
Lacking any kind of safety net, Marc began taking heroin.
"He was hanging out with Nick Cave, and that rubbed off on him a bit," says Dave, who himself had a Herculean cocaine and speed habit which resulted in him staying up for four days straight while making his solo album, In Strict Tempo, "drinking loads of coffee and eating nothing except a Mars bar and a vitamin pill. By the end, I was hallucinating lizards and I thought, 'maybe I should slow this down a bit.'" 
The resulting punk frenzy of This Last Night In Sodom proved Soft Cell's finale, with Marc and Dave now accepting that a year-long break would have probably resolved their tension, though Marc points out the essential creative difference between the pair.
"Dave was never comfortable being a live performer, while I love playing live because I'm basically a show-off. Dave loves being in the studio, but I found them boring. I'd go in, do my vocals, say: 'I like this, I don't like that' and then disappear off to have a fantastic time clubbing." 
Wrecked as they were, Marc and Dave assumed they'd make music together again before too long.
Dave had success with fellow producer Richard Norris in dance duo The Grid, while Marc's solo career flourished. Their tentative reunion began when The Grid remixed Marc's single Waifs And Strays in 1990, before Cruelty Without Beauty started in 2001, initially with the idea of Marc and Dave writing for other musicians. 
Marc has told Classic Pop about his frustrations over Cruelty Without Beauty, saying some of the best songs that should've been included were given away on ill-judged compilation albums. Dave agrees, calling the album "half great, half average", adding that bad business decisions didn't help.
"We had two different managers," he notes. "All they cared about was how much commission they were getting and leaving it to each other to do any work. In the end, I had to go to the record company myself to ask for £25,000 to finish the album. Something wasn't right there."
There were 17 years between This Last Night In Sodom and the first sessions for Cruelty Without Beauty. Another 17 years on, Soft Cell are back again, talking excitedly about the special guests they're planning for The O2 show and reuniting with Soft Cell saxophonist Gary Barnacle as part of the eight-piece backing band. I remind Marc that, promoting Trials Of Eyeliner, he told me one reason Soft Cell couldn't reform is that he wouldn't feel dignified singing Sex Dwarf at his age.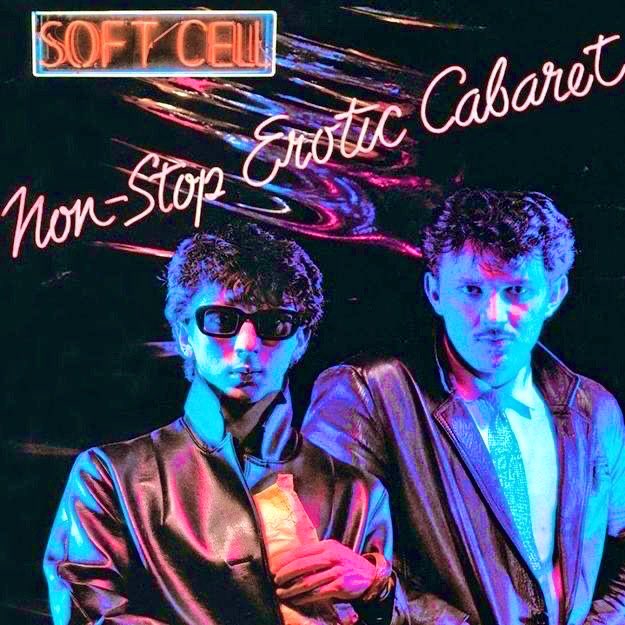 He laughs ferociously at being reminded of his prior reticence. "Well, I've had to make some compromises to do the show," he grins. "Actually, I've got an affection for Sex Dwarf again, since reading an article about what a transgressive post-punk statement it was. For years, I'd gone off it because that song and its video caused us both such a lot of hassle."
Past Soft Cell tours "always fizzled out" according to Marc, so The O2 really should be their last hurrah.
"When Dave and I finally met again in a bar near here, any animosity had gone. It was a big hug: 'Great to see you again!' and talking like we'd only seen each other last week. It's great for the fans, too, that things are mended between us. So we can't get away with this big emotional finale and then say: 'And now, it's The Final Tour II'." 
Dave feels slightly different: "We definitely won't tour again – my health isn't brilliant, for one thing. But I could do one-off shows. Marc's saying he doesn't want to do more, but I'm thinking, 'there'll be loads of offers coming in, and everyone has their price'."
Okay, then, so what will Soft Cell be doing in another 17 years, when Marc is 78 and Dave is 76? "Oh God!" Marc wails. "Maybe I'll come on stage in a motorised scooter, zooming around singing
Little Rough Rhinestone. Actually, I quite like the idea of that for The O2…"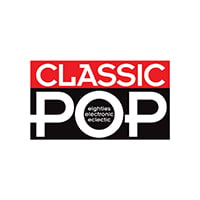 Classic Pop
Classic Pop magazine is the ultimate celebration of great pop and chart music across the decades with in-depth interviews with top artists, features, news and reviews. From pop to indie and new wave to electronic music – it's all here...