S'Express: Mark Moore interview
By Classic Pop | August 19, 2021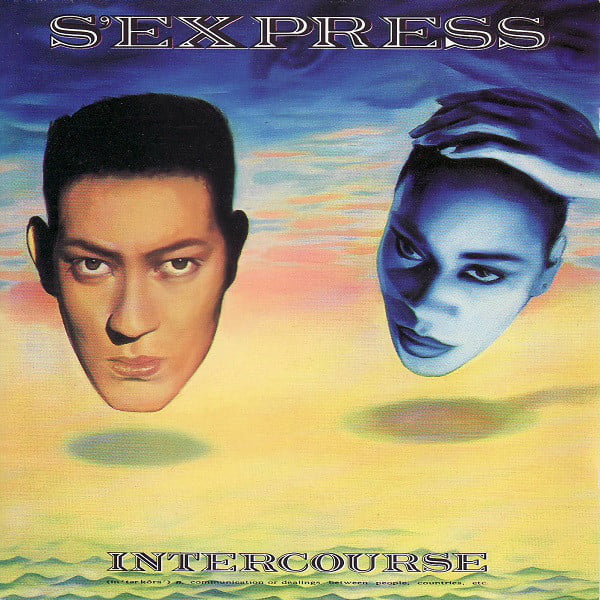 As the leader of S'Express, Mark Moore was one of the biggest names in dance music in the late 80s and early 90s. In this exclusive interview, he explains the bizarre rise and sudden disappearance of the ultimate cartoon band… By John Earls
Mark Moore is a fantastic storyteller, and his creation S'Express were the perfect pop band of rave. Their image was inspired by The Jackson 5's cartoon series and Jem And The Holograms, and Mark persuaded clubbing friends Michelle Ndrika and Linda Love to front his "hip hop gone wrong" futurist disco anthems.
But, after casually spotting future chart-topper Sonique along the way, Mark soon realised he was cosmically bored with proceedings – and S'Express were permanently mothballed.
"I found it totally easy to walk away," shrugs Mark, happier now spending his time DJing in relatively obscure clubs in London. "I only like DJing in places where I've felt part of the underground. The superclubs – like Cream and Gatecrasher – felt part of the underground when they started, as their mentality was still in that world. But there came a point where I thought it might as well be a chicken-in-a-basket circuit. So I dropped out, playing tiny places in East London." 
Worried the gay scene was becoming homogenised – "It was wall-to-wall muscle Marys with their tops off" – Mark briefly considered leaving London. But then the 2000s electroclash movement revived Mark's love of the capital and, since RuPaul's Drag Race began, he feels queer culture has been more accepted again.
Mark has lived near East London's hip Dalston for seven years, playing at local spots like Dalston Superstore and New Romantic veteran Princess Julia's bar The Glory.
Surrounded by records, including the 12" he remixed of Malcolm McLaren's Deep In Vogue, Mark appears at ease with life as he shares a Zoom call with Classic Pop. He's happy to talk about his strange interlude as a pop star: "Looking back to look forwards is healthy," reasons Mark, who names Warmduscher, Mykki Blanco and Rina Sawayama as current favourites.
The tale of S'Express is full of bizarre "Say that again?" moments, which Mark is hilarious at explaining. But there's sadness there too, as Mark – more than most – was indebted to the role ecstasy played in club culture. Mark was taken into care when his businesswoman mother became ill after her marriage dissolved.
"I ended up in a bedsit, living on cereal and listening to Joy Division, just depressed," he recalls. "There wasn't a day I didn't think about suicide. Not seriously, but thinking 'If I do it, how would I do it?'"
When Mark's mum recovered, they moved into a flat together, but "It was a one-bedroom flat, so of course we drove each other crazy."
S'Express: Mark Moore interview – Hey Music Lover
DJing proved Mark's salvation, initially at the famed Mud Club, before house and techno lit a fuse.
"I had a lot of anger to deal with," Mark explains. "Ecstasy really helped with that, as it stopped me being so angry. I stopped blaming the world and began thinking I had to take matters into my own hands." Not that Mark's first experience of E was revelatory: he bought a pill for £25 at Leigh Bowery's Taboo, the club immortalised in Boy George's musical of the same name. "Nothing happened," Mark recalls. "I'd been sold an aspirin."
S'Express: Mark Moore – Race to release
At the forefront of club culture, Mark recommended artists he thought his friend Martin Heath should sign to his new record label, Rhythm King. From Mark's suggestions, The Beatmasters, Baby Ford, Cookie Crew and Renegade Soundwave were sensations.
"I never asked for any money for all that A&R," laughs Mark. "I wasn't money-minded at all. Then Rhythm King said 'You've got us all these hits, can we pay you something?' I didn't want money, but I said 'I've got ideas for songs, can you put me in the studio?'" 
Martin suggested Mark work with rising studio star Pascal Gabriel, and S'Express were born.
"I was part of a bunch of friends," Mark remembers. "Me, Coldcut and Soul II Soul had a friendly competition to see who'd get the first single out. Once Coldcut released Say Kids, What Time Is It?, everyone else went: 'Oh God, we need to get our shit together!'"
Mark's vision for S'Express was simple: "I'd always had the punk ethos in the back of my mind, that anyone could make music. With hip hop, I could see how the records were constructed, how to loop Bobby Byrd and James Brown samples. I wanted to do that… only with disco.
Having grown up on Cabaret Voltaire and Throbbing Gristle, there were splashes of avant-garde in there too, especially on S'Express' B-sides. S'Express were always about the B-sides of repeated violins and Philip Glass remixes as much as the A-sides."
Mark and Pascal clicked instantly. Mark was the ideas man; Pascal, fresh from making Beat Dis with Bomb The Bass, was able to realise the visions of fusing a shared love of Yello, DAF and pop.
"I could have done Theme From S'Express with someone else," states Mark. "It would have been similar, but it wouldn't have been as brilliant as Pascal made it." In the space of a week, they created Theme From S'Express, Superfly Guy and Hey Music Lover.
Of course, the nation immediately sent Theme From S'Express to No.1, but Mark and Rhythm King were less certain how it would be received. "I thought we'd get crucified," laughs Mark. "It wasn't hip hop, it wasn't house, it was this weird 'What the fuck is this?' song that was heavily disco, at a time when disco was still suffering from the Disco Sucks backlash. I didn't think people would get it, and the reviews certainly didn't. Writers were scared to slag it off, but they weren't quite happy either."
Rhythm King were anxious enough to demand a radio edit of the single – the label loved the song, but insisted Radio 1 wouldn't.
"I was told to make it sound more normal," notes Mark. "I can't remember if our radio plugger wanted it to sound more like Stock, Aitken & Waterman or Mel & Kim. Either way, me and Pascal made this deliberately shit radio edit. Martin Heath played it once and said 'OK, you win.' I didn't care if it wasn't a hit, as I knew Theme… would go down great at Heaven and The Mud Club. That's all I cared about. I thought I'd made a cult record and, if I kept going, I might have a hit three years later."
Instead, Mark suddenly found himself a big enough success that he needed to make an album. Pascal didn't want to be in a band, so he chose to focus on other production jobs and Mark's friend and experienced studio hand Mark McGuire was brought in to co-produce the rest of Original Soundtrack.
"We made the album after having three Top 10 singles," sighs Mark. "It was the wrong way round, as me and Mark felt under pressure all the time. I got so pissed off with Martin asking what the album was going to be like that I told him it'd be ABBA samples set to house music. It was typical of the mania going around that Martin took me seriously and called a label meeting."
Mark would have been happier if he'd been allowed to carry on making 12″ singles rather than having to focus on an album. 
S'Express: Mark Moore – Music mantras
Exploring the possibilities of what a remix could achieve, Hey Music Lover managed to embrace both composer Philip Glass' astonishing neo-classical makeover and the first-ever remix by future Madonna/Blur producer William Orbit.
Mark had already become a fan of William's ambient collective Torch Song, and recalls their first meeting: "When I phoned, William said 'It's funny, I've been trying to figure out how to get into this dance music stuff.'" This time, Mark was the tutor, explaining how to edit together the 25 ideas William had generated for the song.
As well as becoming a remixing duo for Prince and Les Rita Mitsouko, Mark and William created the highlight of second S'Express album, Intercourse. Mantra For A State Of Mind – essentially a psychedelic take on Superfly Guy – was the equal of those early S'Express singles.
"I knew before he remixed Hey Music Lover that William was a genius," smiles Mark. "By the time he produced Madonna, I just thought 'What the hell took so long? This is exactly where William should be.'"
The rest of Intercourse was patchier. "I'd got into songwriting and thought 'OK, let's start writing lyrics.' It's more song-y, and those songs would be more avant-garde and punk if I was still only doing 12″s." 
By now, S'Express were a de facto duo, with another clubbing friend, Sonique, as S'Express' smilier public face next to a by-now-bored Mark: "I was doing way too many substances," he admits. In one typically morose interview, Mark was asked: "What does make you happy?" He laughs at the memory: "There was a dead silence, and the journalist wrote: 'Silence…' I read that and thought 'Yeah. That's right. I'd better get back to DJing.'"
With Rhythm King's catalogue owned by Sony – "They're notoriously difficult to licence from," tuts Mark – S'Express have been allowed to fade from public memory. Mark insists he doesn't feel "any unfinished business"; indeed, he's delighted Sony have finally allowed a forthcoming complete works boxset to be assembled by Demon Records.
There's new music coming from Mark, fashion designer Hussein Chalayan and Big Audio Dynamite keyboardist Dan Donovan, after the three worked on one of Hussein's shows. "Hussein has a nice voice," says Mark. "It's electronic and post-punk. We just need a name now." 
He's not aiming for a No.1, but Mark Moore is ready to meet the world head on.
"I'm not averse to the mainstream," he summarises. "If something happens, great. But I've never thought 'Let's have a hit.' S'Express was really just so I could have something to play at Heaven."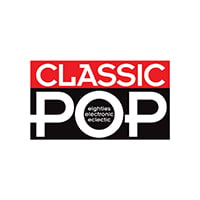 Classic Pop
Classic Pop magazine is the ultimate celebration of great pop and chart music across the decades with in-depth interviews with top artists, features, news and reviews. From pop to indie and new wave to electronic music – it's all here...